Rare Opportunity Learn From Tony Robbins Completely Free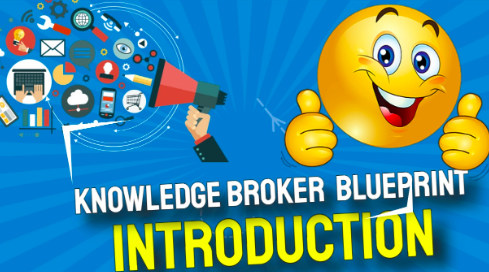 If you are looking for more success and drive in your life, and if you're ready to make a big change in your career, then you cannot afford to miss this incredible opportunity. Join Tony Robbins, Dean Graziosi, Jenna Kutcher, Russell Bronson, and others, as they discuss the Knowledge Broker Blueprint method that helped them to generate more success in their lives than any other strategy by selling knowledge.
This annual event represents a huge opportunity and bonus for anyone interested in self-development and improvement. Tony Robbins is the biggest name in the self-development industry and is widely credited as being one of the most influential success coaches of all time. This is an incredibly rare opportunity to learn from him for free! The reviews from last years event were phenomenal and they plan to repeat with an even better training course and event.
The topic of discussion for this event is the The Knowledge Broker Blueprint, which is centered around the power of mastermind groups to transform lives.
What is the KBB Method? What You Will Learn
The KBB Method represents a partnership between the three speakers at this event: Tony Robbins, Dean Graziosi, and Russel Bronson. KBB stands for "Knowledge Business Blueprint," which is essentially a method of earning money that centers around sharing information between exceptionally smart people. You'll be working as a mastermind, to create a business that can generate millions of dollars while taking a hands-off approach.
This has been described as a "secret $35 million industry" that many people still don't know about.
What is a Mastermind Group?
The concept of a mastermind group was initially introduced by Napoleon Hill in his book Think and Grow Rich. In that book, Hill explained that a mastermind group can help a person to cope with challenges by crowdsourcing intelligence.
The idea is simple: you get a smart bunch of people together to meet weekly, monthly, or however often you can manage (this can be flexible as new challenges arise and require more of your time). That group of people can provide support for one another, but more importantly, can offer different viewpoints and perspectives to help solve problems.
Very often, mastermind groups will focus primarily on business issues. However, a mastermind group can also be called upon to deal with life problems and other issues.
This works a lot like peer-to-peer mentoring, except that there is no hierarchy. Once a person is invited to a mastermind group, they will very often see their lives start to improve, and their businesses find new momentum.
Think of this a little like a brain trust, or a sounding board.
One fantastic strategy for finding success in your life is simply to find a mastermind group made up of highly successful and influential people, and then to listen to what they have to say the next time they have a problem!
But as a knowledge broker you'll be taking a slightly different stance.
The Knowledge Broker Blueprint Method
The KBB Method that will be taught at this event essentially shows you how you can profit from other people's knowledge, by creating a group of highly intelligent, like-minded people that can work together to solve problems and make amazing breakthroughs.
What many people don't realize, is that knowledge is the real commodity that creates value in the workplace and especially online. If you read any blog or website on a regular basis, it's probably to gain some kind of knowledge from the writers that run it.
Likewise, if you pay for a service – such as personal training, or programming – it is really the knowledge of the professional you are paying for. It doesn't matter how long it takes the programmer to create your website, what matters is that they have the ability and the know-how to design a website that meets your specifications and lives up to your vision.
YouTubers, bloggers, and Instagram celebrities have managed to make huge amounts of money by marketing their skills and knowledge in this way.
But what if you were to take those skills and knowledge and multiply them. What if you were to crowdsource that knowledge by using a mastermind group?
The essential end goal is to create a mastermind group and then to sell access to that group – inviting highly skilled and knowledgeable individuals to take part in discussions that will enrich their lives and those of other members.
The best part is that you can then charge for that membership, thereby earning a recurring income without needing to lift a finger. And seeing as the quality of the knowledge is what ultimately determines its value, this is a business model that will allow you to earn a huge income!
The challenge of course is how you build a mastermind group and get to the point where people are clamoring to join. That is of course what will be discussed at this event, so make sure you book your free place and don't miss out!
Knowledge Broker Blueprint Bonuses
There is a lot of buzz about the Knowledge Broker Blueprint and marketers around the globe are offering bonuses that are too good to be true.
Cobalt Advisors Complaints Already Starting For Debt Consolidation Loans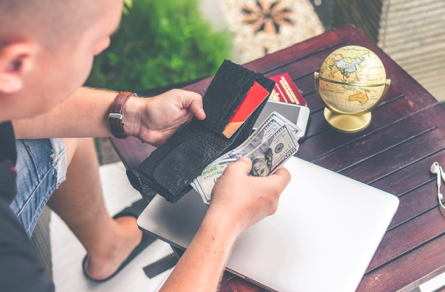 Cobalt Partners: Can You Trust Them?
Cobalt Advisors and Credit 9 have joined Saxton Associates and Hornet Partners in flooding the market with debt consolidation and personal loan offers in the mail. The problem is that the terms and conditions are at the very least confusing, and possibly even suspect. The interest rates are so low that you would have to have near-perfect credit to be approved for one of their offers. Best 2020 Reviews, the personal finance review site, has been following Carina Advisors (also known as Corey Advisors, Pennon Partners, Jayhawk Advisors, Clay Advisors, Colony Associates, and Pine Advisors, etc.).
Consolidation loan occurs when someone decides to pay off several smaller loans with a single larger loan. You are lumping together all your payments into a single large payment. One of the benefits of the larger loan is a lower interest rate than smaller loans.
Moreover, the term on the larger loan is often longer which can lower the amount the person has to pay every month.
Most creditors offer consolidation as an easy solution for debt problems. While a consolidation loan can make it easier to control your debt because you only have a single payment to remember, it doesn't address the main reasons why you got into the debt in the first place.
That being said, a consolidation debt is an efficient way to help you make short work of your debt and significantly improve your financial life. There are many kinds of consolidation loans for creditors to choose from. Make sure you select the right type of consideration loan for your particular financial situation.
Loan Consolidation for Students
Student loan consolidation is popular among students but it is important to have a college degree to qualify. The debtor can take all of their loans from previous years and consolidate them into a single loan. This will lock the interest rate to prevent it from rising over a long period of time. Moreover, student consolidation loans will stretch out over a longer time frame which will reduce the monthly payments, but it won't save you from having to pay the interest.
Since you won't be taking out any more student loans, this type of consolidation loan is a great option. Most people can only consolidate their federal loans, but this will make managing the loan much easier since they have to worry about a single payment every month.
If you want to learn more about the student consolidation loan, get in touch with the US Department of Education's Direct Loan Program. These entities will help you consolidate the loan and lock in a fixed interest rate. You may even seek a payment forgiveness program. The consolidation must be done through the Direct Loan Program to qualify for repayment benefits.
Unsecured Consolidation Loans
Unsecured consolidation loans are unsecured loans that are offered by banks and credit unions. They are also known as signature loans. The interest rates on unsecured loans are lower than the credit card's. Most people take out the loan for a certain period of time.
Despite its advantages, unsecured consolidation loans can offer a low-interest rate, but it may not be that great for many debtors. Moreover, it still doesn't address the main reason why most people got into this problem in the first place: a spending problem.
Without addressing this issue first, you may 'relapse' and rack up more credit card refinancing vs debt consolidation, not to mention the fact that you still owe payments on the consolidation loan. If you decide to go this route, you should stop the use of your credit cards entirely.
You may have received unsecured consolidation loan offers in the mail. But it is searching in more credible sources to see if you can qualify for a better loan. Apply at your credit union ort local bank in addition to the offers in your mail. It is worth reading online reviews of the loan and the creditor offering the consolidation loan.
Home Equity Loan (aka Second Mortgage)
This type of consolidation is a home equity loan or a second mortgage. This gives people the option of borrowing against their property (or their home) and utilize this money to pay off their debts on credit cards that may have been accrued.
Because the loan is secured against the equity in the home, this option provides you with the lowest interest rates but also increases your risk of losing your property if you fail to make the payments on time. At the end of the day, most people end up going back into debt out of force of habit in just a few years' time. Make sure to be weigh the pros and cons of this option before choosing it. 
If you are thinking about home equity loans, make sure to stop using your credit cards completely before you accrue further debt on them. It is worth your time to thoroughly research all the different banks and companies that offer home equity loans. As a general rule of thumb, you may qualify for lower interest rates if you go through your credit union or local bank. 
Is Consolidation Loan Going to Help Me Recover From Debt
While consolidation loan seems like a good option if you think about it, it is important to weigh all your options before signing up for it. As mentioned earlier in the article, most people are spendthrifts and end up back with crippling debt after having just paid their previous loan off. Using a consolidation loan requires discipline and access to a steady source of income.
This is a serious problem that can get even worse for you if you keep resorting to debt consolidation. In most cases, the best solution is to set up a personalized debt payment plan. This will help you identify your spending patterns and the complete breakdown of cash flow. A bird's eye view of your finances will help you turn your finances around and get the best possible results.
If as a last resort, you do decide to go down the consolidation loan route, make sure to do your research into all the creditors near you. Whenever possible, look for ways to minimize the interest on your loan and secure the longest pay off time.  Your goal should be to lower the interest rate to help you quickly pay off the loan without a hitch. 
Finally, there are many budgeting apps that let you take full control of your budget. They provide insights into your spending and let you keep your money situation under control.