Rare Opportunity Learn From Tony Robbins Completely Free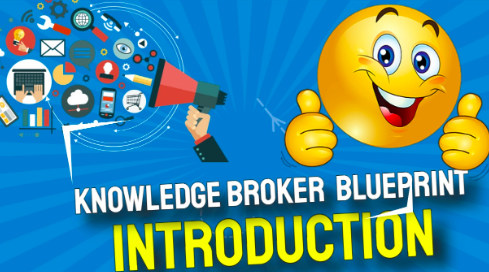 If you are looking for more success and drive in your life, and if you're ready to make a big change in your career, then you cannot afford to miss this incredible opportunity. Join Tony Robbins, Dean Graziosi, Jenna Kutcher, Russell Bronson, and others, as they discuss the Knowledge Broker Blueprint method that helped them to generate more success in their lives than any other strategy by selling knowledge.
This annual event represents a huge opportunity and bonus for anyone interested in self-development and improvement. Tony Robbins is the biggest name in the self-development industry and is widely credited as being one of the most influential success coaches of all time. This is an incredibly rare opportunity to learn from him for free! The reviews from last years event were phenomenal and they plan to repeat with an even better training course and event.
The topic of discussion for this event is the The Knowledge Broker Blueprint, which is centered around the power of mastermind groups to transform lives.
What is the KBB Method? What You Will Learn
The KBB Method represents a partnership between the three speakers at this event: Tony Robbins, Dean Graziosi, and Russel Bronson. KBB stands for "Knowledge Business Blueprint," which is essentially a method of earning money that centers around sharing information between exceptionally smart people. You'll be working as a mastermind, to create a business that can generate millions of dollars while taking a hands-off approach.
This has been described as a "secret $35 million industry" that many people still don't know about.
What is a Mastermind Group?
The concept of a mastermind group was initially introduced by Napoleon Hill in his book Think and Grow Rich. In that book, Hill explained that a mastermind group can help a person to cope with challenges by crowdsourcing intelligence.
The idea is simple: you get a smart bunch of people together to meet weekly, monthly, or however often you can manage (this can be flexible as new challenges arise and require more of your time). That group of people can provide support for one another, but more importantly, can offer different viewpoints and perspectives to help solve problems.
Very often, mastermind groups will focus primarily on business issues. However, a mastermind group can also be called upon to deal with life problems and other issues.
This works a lot like peer-to-peer mentoring, except that there is no hierarchy. Once a person is invited to a mastermind group, they will very often see their lives start to improve, and their businesses find new momentum.
Think of this a little like a brain trust, or a sounding board.
One fantastic strategy for finding success in your life is simply to find a mastermind group made up of highly successful and influential people, and then to listen to what they have to say the next time they have a problem!
But as a knowledge broker you'll be taking a slightly different stance.
The Knowledge Broker Blueprint Method
The KBB Method that will be taught at this event essentially shows you how you can profit from other people's knowledge, by creating a group of highly intelligent, like-minded people that can work together to solve problems and make amazing breakthroughs.
What many people don't realize, is that knowledge is the real commodity that creates value in the workplace and especially online. If you read any blog or website on a regular basis, it's probably to gain some kind of knowledge from the writers that run it.
Likewise, if you pay for a service – such as personal training, or programming – it is really the knowledge of the professional you are paying for. It doesn't matter how long it takes the programmer to create your website, what matters is that they have the ability and the know-how to design a website that meets your specifications and lives up to your vision.
YouTubers, bloggers, and Instagram celebrities have managed to make huge amounts of money by marketing their skills and knowledge in this way.
But what if you were to take those skills and knowledge and multiply them. What if you were to crowdsource that knowledge by using a mastermind group?
The essential end goal is to create a mastermind group and then to sell access to that group – inviting highly skilled and knowledgeable individuals to take part in discussions that will enrich their lives and those of other members.
The best part is that you can then charge for that membership, thereby earning a recurring income without needing to lift a finger. And seeing as the quality of the knowledge is what ultimately determines its value, this is a business model that will allow you to earn a huge income!
The challenge of course is how you build a mastermind group and get to the point where people are clamoring to join. That is of course what will be discussed at this event, so make sure you book your free place and don't miss out!
Knowledge Broker Blueprint Bonuses
There is a lot of buzz about the Knowledge Broker Blueprint and marketers around the globe are offering bonuses that are too good to be true.
Outsourcing Front-End Development Services: Insider's Guide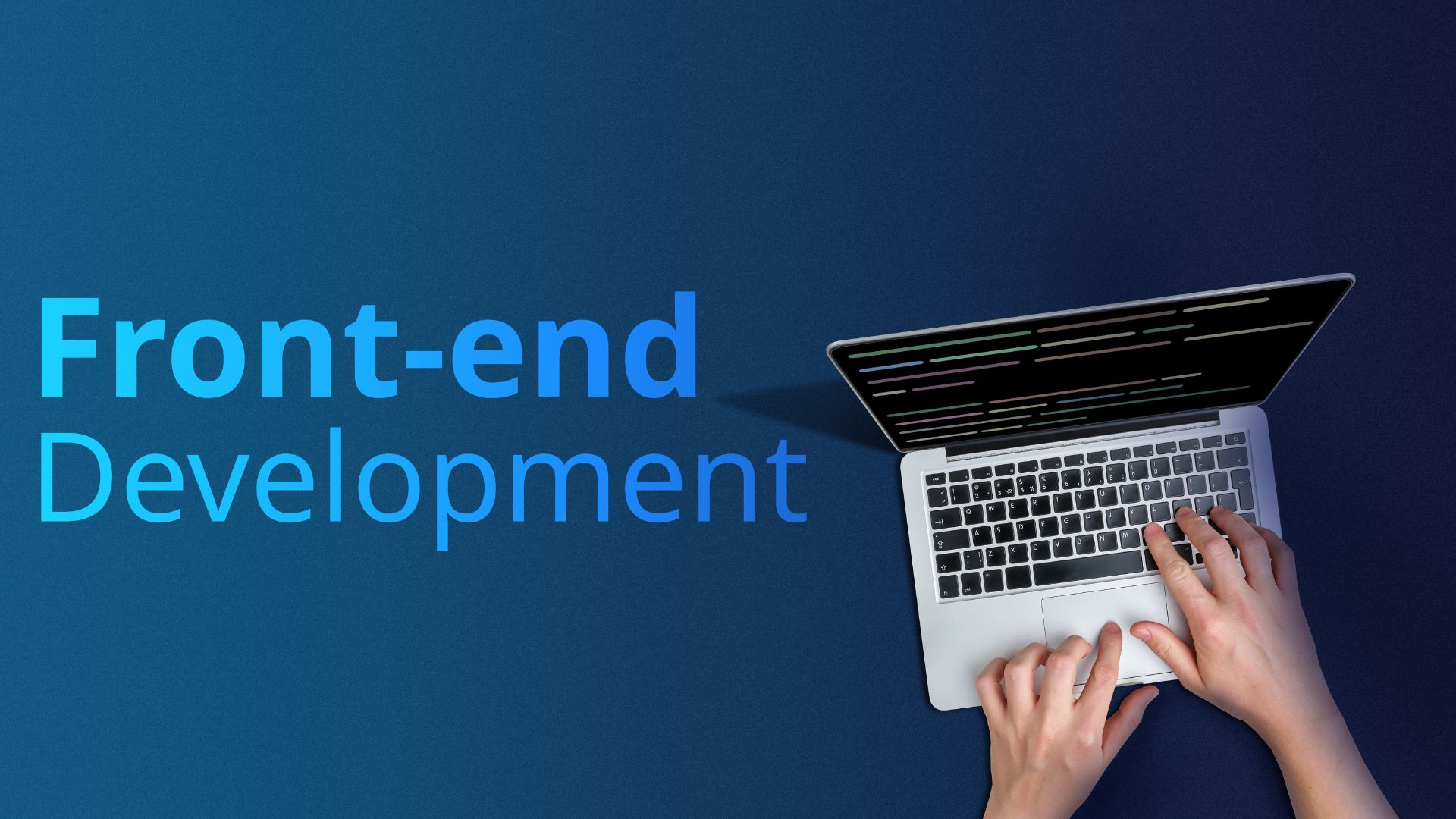 Outsourcing front-end development services has become increasingly popular in recent years as companies look to access specialized skills and expertise, and save on labor costs. According to the Global Outsourcing Survey made by Deloitte, the top reasons for outsourcing front-end development are to access specialized skills (57%), cost savings (50%), and to free up internal resources (49%).
This article will cover some frequently asked questions (FAQs) in a Q&A way to help you make an informed decision when considering outsourcing front-end development services. We'll address concerns such as how to find the right vendor, how to communicate effectively, and how to manage the project to ensure success. By the end of this article, you'll have a better understanding of the considerations and best practices for outsourcing front-end development services.
What is front-end development?
Front-end development, or client-side development, refers to designing and implementing a website's or application's user interface (UI). It involves creating the layout, visual design, and interactive features that users interact with when they visit a website or use an app.
Front-end developers use a variety of programming languages and technologies to build the UI, including HTML, CSS, and JavaScript. They also need to have a strong understanding of user experience (UX) design principles and be able to create visually appealing and intuitive interfaces that meet the needs of the target audience.
Front-end development plays a crucial role in the user experience of a website or application, and it's an essential part of any digital product. The work of a front-end developer often intersects with that of a UX designer and a back-end developer.
Why should I consider outsourcing front-end development services?
As mentioned in the intro, there are several reasons why outsourcing front-end development services may be an excellent option for your company. One of the main reasons is cost savings. Outsourcing is often more cost-effective than hiring in-house developers, especially if you only need front-end development services for a specific project. 
Also, a company can benefit from a vendor's specialized skills and experience and the ability to scale its development resources as needed. This can be especially useful for companies with fluctuating project demands or in need to quickly ramp up or down their development efforts.  
In addition, outsourcing front-end development can allow a company to focus on its core competencies and improve the overall quality of the product, as well as save time by delegating the development work to a vendor. 
How do I find the right front-end development company to work with?
Finding the right front-end development company to work with is crucial for a successful project. Start by defining your project goals, timelines, and budget, and research potential vendors with experience in the technologies and frameworks relevant to your project. 
Review the company's portfolio and case studies to get a sense of their past work and the types of projects they have experience with. Glassdoor, Trustpilot, LinkedIn, GoodFirms or Clutch are some platforms to do this. Consider the company's culture and values. You can also request references and speak with past clients to get an idea of the company's track record and how well they handle challenges like yours. 
What should I consider when choosing a front-end development company?
There are several factors to consider when choosing a front-end development company. Technical skills and experience are crucial, as the company will be responsible for building and implementing the UI of your website or application. Check if the company has experience with the technologies and frameworks you need for your project.
Effective communication and collaboration are also essential. Verify that the vendor has a track record of working well with clients and can effectively communicate and collaborate with your team. Cultural fit is also important, as you will be working closely with the vendor for the duration of the project. It's a good idea to have a face-to-face or video call meeting to get a sense of the company's culture and see if it aligns with your own.
Finally, consider the company's pricing and business model. Make sure the company is transparent about its rates and fees and that they align with your budget. Also, consider whether the company offers flexible pricing options or packages that may be more suitable for your needs.
Once you've narrowed down your options, it's a good idea to request proposals from a few different vendors. This will allow you to compare and contrast their approaches and determine the best fit for your project. 
Bringing it all together
In summary, outsourcing front-end development services can be an easy, cost-effective, and efficient way to access specialized skills and expertise. By carefully considering factors such as technical skills, communication and collaboration abilities, cultural fit, pricing, and business model, you can find the right vendor to meet your needs and achieve success with your project.