Sanitation Zone Helps Empower Businesses, Facilities and Organizations to Instill Public Confidence as More Venues Begin To Open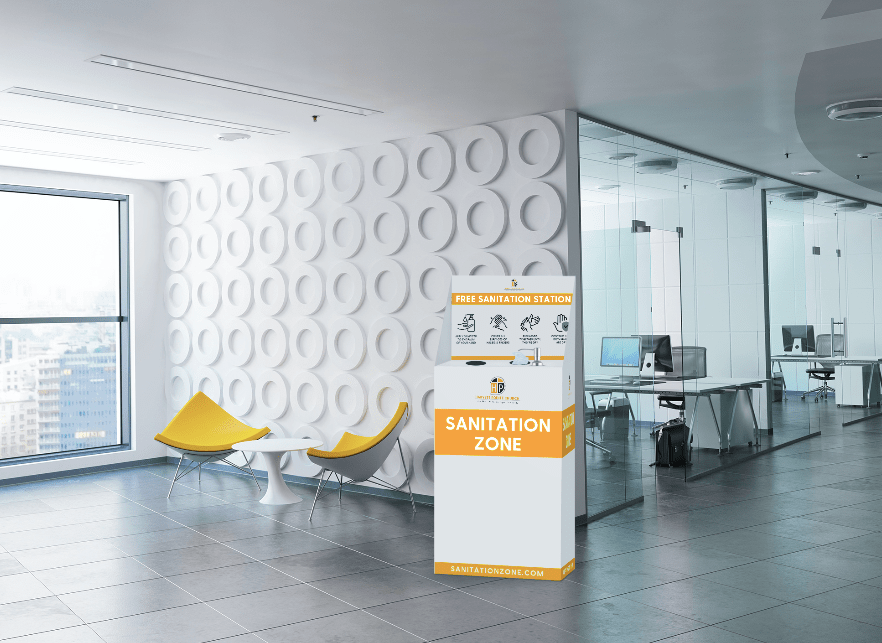 Matthew Wiles recently sat down in a telephone interview with Sanitation Zone, to learn more about how they are helping empower businesses to instill public confidence in them. This interview is a BigTimeDaily exclusive.
Please tell us about yourself.
We are a group of entrepreneurs who believe, now more than ever, that it's our shared responsibility to create a healthier world around us. 
What is SanitationZone?
SanitationZone believes that, in today's world, what we do is now as important as what we say. Businesses, organizations and nonprofits should lead by example, empowering customers and members to make a difference, where they are.
That's why we created SanitationZone stations: the world's only, true all-in-one sanitizing station that allows you to offer sanitizer, wipes, disposable masks and more to customers and members, with a built-in trash box.
Who is the team behind the creation of the Sanitation Station?
Co-Founder Shaun Roberts has built and owned a number of e-commerce brands in the last several years. Shaun is a retired lawyer and politician.
Greg Swafford is a former agency owner who has strong expertise in marketing along with operational execution.
Can you tell us about what prompted the development of the Sanitation Stations?
Before COVID-19, a safe, clean and healthy environment seemed to be a bonus feature offered for many facilities. However, since COVID-19, it's clear that going forward businesses and organizations will need to make the safety and health of its patrons a part of the brand.
We saw too many places taking a random sanitizer jug and placing it on racks, or pretty much whatever they could get their hands on, to make it work. These places would have beautifully designed physical spaces but then this eyesore of a "band-aid" fix to offer sanitizer.
We believed that a place could offer these newly needed sanitizing options to customers without sacrificing their brand. So we created SanitationZone to help.
The Sanitation Station's response to the pandemic was quick. During the evolution of the product, did you face any challenges due to time constraints?
We believe that you move fast, and if there is collateral, fix it later. Every business must constantly adapt to ensure it meets the needs of its customers. SanitationZone is no different. 
One of the challenges we face is the constant battle between small retail and large entities (i.e. colleges) wanting SanitationZone but having different needs. A small retailer may only use a limited number of wipes but a college may need wipes by the gallons.
These two situations require totally different structures to SanitationZone. Accommodating both ends of the spectrum can be challenging, but we are committed to making it work for anyone.
What different options are available for your Sanitation Stations? How can customers customize their individual Stations?
On the website, we offer a few color variations and offer a branded logo for free.
With larger volume orders, we can customize more parts of SanitationZone to fit the organization's needs.
What features of Sanitation Zone make it the top choice in comparison to other competitors in the industry?
We are the only true all-in-one sanitation station on the market. Our stations allow you to offer sanitizer, wipes, disposable masks and other PPE equipment, all with a built-in trash box.
What industries do you think will benefit the most from the Sanitation Zone Sanitation Stations? Who are your customers?
Anyone who has decision-making authority over a physical space and wants to ensure that space has a consistent brand message, including how they present and offer sanitizer and wipes.
Our customers vary from small businesses, facilities operations, colleges, churches, manufacturing plants, schools and more!
Your Sanitation Stations recently launched, can you tell us about the success you are seeing in the early stages, so far?
Our experience and expertise in terms of marketing is digital. We are able to launch and move very quickly in this space due to our exceptional marketing capabilities.
Rather than rely on traditional marketing, like this industry typically does, we are able to use cutting edge methods in unique ways to penetrate the market. Consequently, we've sold hundreds of units strictly using this digital marketing approach.
When we add our sales team and other traditional methods, we expect the growth to continue upwards in larger waves.
How is the Sanitation Zone helping empower people as they begin to return to life as "normal?"
We want to empower businesses and organizations to instill confidence in the public to return to a life they once knew. By having the right tools, such as SanitationZone stations, with all its capabilities, people can feel more comfortable and confident visiting places knowing businesses care about their health and are taking steps to protect it.
Are there any future expansion plans for the Sanitation Zone you would like to share with us?
Absolutely! We are looking to expand to some new fun and exciting avenues. More on this later!  As always, we will be able to penetrate them quickly with our digital marketing expertise in this domain.
Is there anything else you would like our readers to know?
Life has certainly changed, whether or not we wanted it to happen, or how we feel about it. Life is not about what happens to you, but how you respond. If you are trying to figure out how to best respond to this new normal, as long as you have the goal in mind of making people feel comfortable and confident to restore a life they once knew, you are doing your part to helping continue to build a better place around you.
For more information visit https://sanitationzone.com/.
Outsourcing Front-End Development Services: Insider's Guide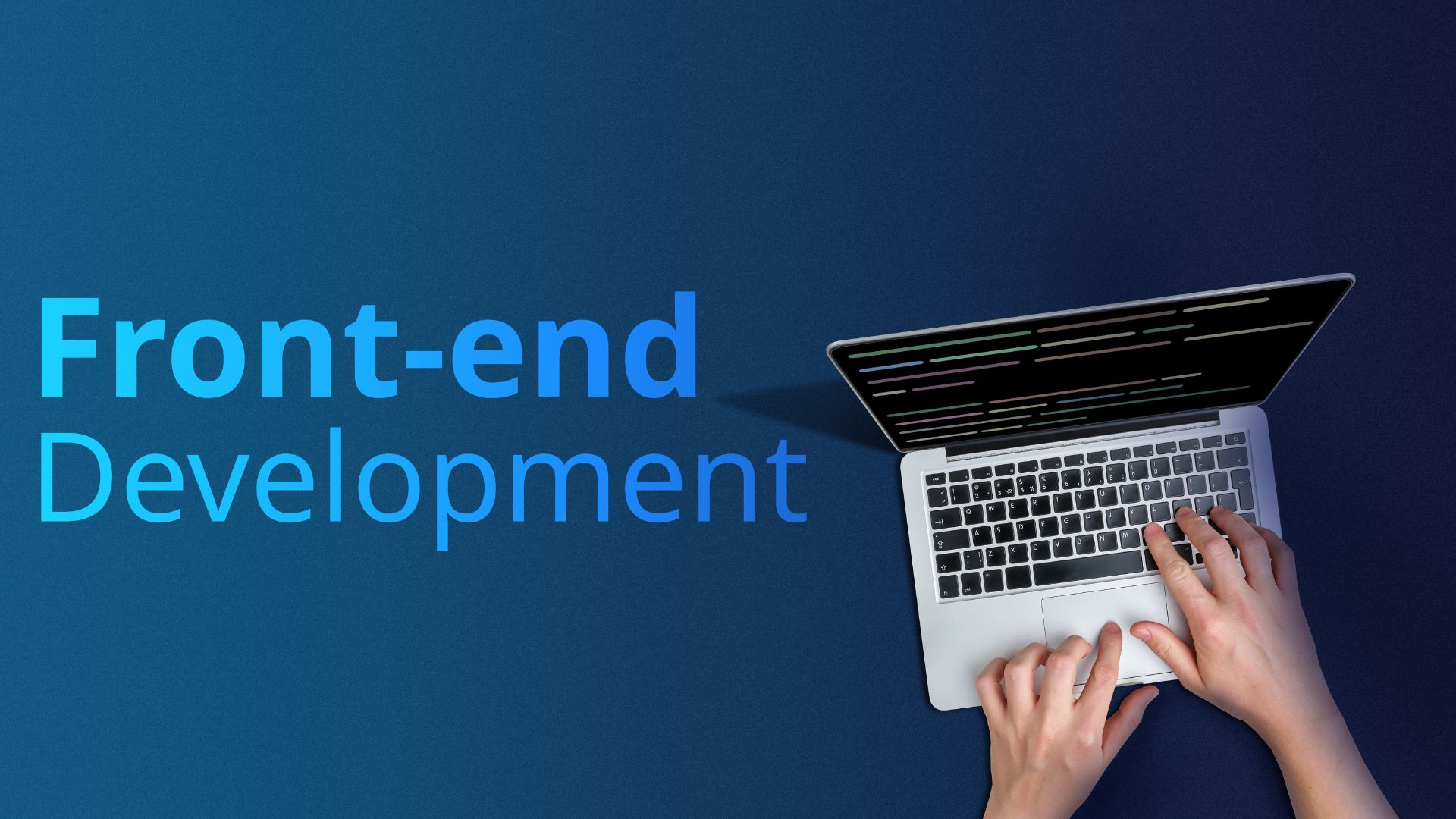 Outsourcing front-end development services has become increasingly popular in recent years as companies look to access specialized skills and expertise, and save on labor costs. According to the Global Outsourcing Survey made by Deloitte, the top reasons for outsourcing front-end development are to access specialized skills (57%), cost savings (50%), and to free up internal resources (49%).
This article will cover some frequently asked questions (FAQs) in a Q&A way to help you make an informed decision when considering outsourcing front-end development services. We'll address concerns such as how to find the right vendor, how to communicate effectively, and how to manage the project to ensure success. By the end of this article, you'll have a better understanding of the considerations and best practices for outsourcing front-end development services.
What is front-end development?
Front-end development, or client-side development, refers to designing and implementing a website's or application's user interface (UI). It involves creating the layout, visual design, and interactive features that users interact with when they visit a website or use an app.
Front-end developers use a variety of programming languages and technologies to build the UI, including HTML, CSS, and JavaScript. They also need to have a strong understanding of user experience (UX) design principles and be able to create visually appealing and intuitive interfaces that meet the needs of the target audience.
Front-end development plays a crucial role in the user experience of a website or application, and it's an essential part of any digital product. The work of a front-end developer often intersects with that of a UX designer and a back-end developer.
Why should I consider outsourcing front-end development services?
As mentioned in the intro, there are several reasons why outsourcing front-end development services may be an excellent option for your company. One of the main reasons is cost savings. Outsourcing is often more cost-effective than hiring in-house developers, especially if you only need front-end development services for a specific project. 
Also, a company can benefit from a vendor's specialized skills and experience and the ability to scale its development resources as needed. This can be especially useful for companies with fluctuating project demands or in need to quickly ramp up or down their development efforts.  
In addition, outsourcing front-end development can allow a company to focus on its core competencies and improve the overall quality of the product, as well as save time by delegating the development work to a vendor. 
How do I find the right front-end development company to work with?
Finding the right front-end development company to work with is crucial for a successful project. Start by defining your project goals, timelines, and budget, and research potential vendors with experience in the technologies and frameworks relevant to your project. 
Review the company's portfolio and case studies to get a sense of their past work and the types of projects they have experience with. Glassdoor, Trustpilot, LinkedIn, GoodFirms or Clutch are some platforms to do this. Consider the company's culture and values. You can also request references and speak with past clients to get an idea of the company's track record and how well they handle challenges like yours. 
What should I consider when choosing a front-end development company?
There are several factors to consider when choosing a front-end development company. Technical skills and experience are crucial, as the company will be responsible for building and implementing the UI of your website or application. Check if the company has experience with the technologies and frameworks you need for your project.
Effective communication and collaboration are also essential. Verify that the vendor has a track record of working well with clients and can effectively communicate and collaborate with your team. Cultural fit is also important, as you will be working closely with the vendor for the duration of the project. It's a good idea to have a face-to-face or video call meeting to get a sense of the company's culture and see if it aligns with your own.
Finally, consider the company's pricing and business model. Make sure the company is transparent about its rates and fees and that they align with your budget. Also, consider whether the company offers flexible pricing options or packages that may be more suitable for your needs.
Once you've narrowed down your options, it's a good idea to request proposals from a few different vendors. This will allow you to compare and contrast their approaches and determine the best fit for your project. 
Bringing it all together
In summary, outsourcing front-end development services can be an easy, cost-effective, and efficient way to access specialized skills and expertise. By carefully considering factors such as technical skills, communication and collaboration abilities, cultural fit, pricing, and business model, you can find the right vendor to meet your needs and achieve success with your project.