Sanitation Zone Helps Empower Businesses, Facilities and Organizations to Instill Public Confidence as More Venues Begin To Open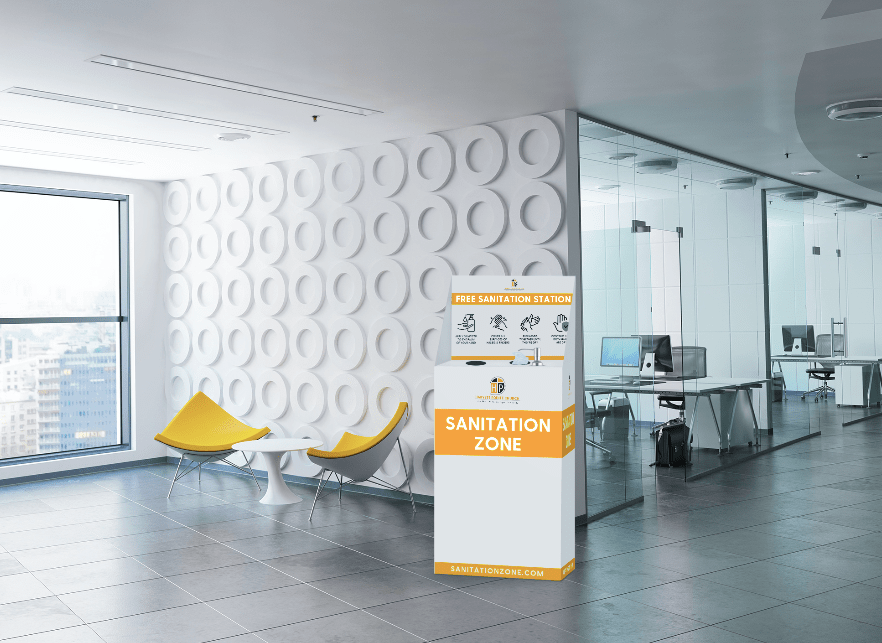 Matthew Wiles recently sat down in a telephone interview with Sanitation Zone, to learn more about how they are helping empower businesses to instill public confidence in them. This interview is a BigTimeDaily exclusive.
Please tell us about yourself.
We are a group of entrepreneurs who believe, now more than ever, that it's our shared responsibility to create a healthier world around us. 
What is SanitationZone?
SanitationZone believes that, in today's world, what we do is now as important as what we say. Businesses, organizations and nonprofits should lead by example, empowering customers and members to make a difference, where they are.
That's why we created SanitationZone stations: the world's only, true all-in-one sanitizing station that allows you to offer sanitizer, wipes, disposable masks and more to customers and members, with a built-in trash box.
Who is the team behind the creation of the Sanitation Station?
Co-Founder Shaun Roberts has built and owned a number of e-commerce brands in the last several years. Shaun is a retired lawyer and politician.
Greg Swafford is a former agency owner who has strong expertise in marketing along with operational execution.
Can you tell us about what prompted the development of the Sanitation Stations?
Before COVID-19, a safe, clean and healthy environment seemed to be a bonus feature offered for many facilities. However, since COVID-19, it's clear that going forward businesses and organizations will need to make the safety and health of its patrons a part of the brand.
We saw too many places taking a random sanitizer jug and placing it on racks, or pretty much whatever they could get their hands on, to make it work. These places would have beautifully designed physical spaces but then this eyesore of a "band-aid" fix to offer sanitizer.
We believed that a place could offer these newly needed sanitizing options to customers without sacrificing their brand. So we created SanitationZone to help.
The Sanitation Station's response to the pandemic was quick. During the evolution of the product, did you face any challenges due to time constraints?
We believe that you move fast, and if there is collateral, fix it later. Every business must constantly adapt to ensure it meets the needs of its customers. SanitationZone is no different. 
One of the challenges we face is the constant battle between small retail and large entities (i.e. colleges) wanting SanitationZone but having different needs. A small retailer may only use a limited number of wipes but a college may need wipes by the gallons.
These two situations require totally different structures to SanitationZone. Accommodating both ends of the spectrum can be challenging, but we are committed to making it work for anyone.
What different options are available for your Sanitation Stations? How can customers customize their individual Stations?
On the website, we offer a few color variations and offer a branded logo for free.
With larger volume orders, we can customize more parts of SanitationZone to fit the organization's needs.
What features of Sanitation Zone make it the top choice in comparison to other competitors in the industry?
We are the only true all-in-one sanitation station on the market. Our stations allow you to offer sanitizer, wipes, disposable masks and other PPE equipment, all with a built-in trash box.
What industries do you think will benefit the most from the Sanitation Zone Sanitation Stations? Who are your customers?
Anyone who has decision-making authority over a physical space and wants to ensure that space has a consistent brand message, including how they present and offer sanitizer and wipes.
Our customers vary from small businesses, facilities operations, colleges, churches, manufacturing plants, schools and more!
Your Sanitation Stations recently launched, can you tell us about the success you are seeing in the early stages, so far?
Our experience and expertise in terms of marketing is digital. We are able to launch and move very quickly in this space due to our exceptional marketing capabilities.
Rather than rely on traditional marketing, like this industry typically does, we are able to use cutting edge methods in unique ways to penetrate the market. Consequently, we've sold hundreds of units strictly using this digital marketing approach.
When we add our sales team and other traditional methods, we expect the growth to continue upwards in larger waves.
How is the Sanitation Zone helping empower people as they begin to return to life as "normal?"
We want to empower businesses and organizations to instill confidence in the public to return to a life they once knew. By having the right tools, such as SanitationZone stations, with all its capabilities, people can feel more comfortable and confident visiting places knowing businesses care about their health and are taking steps to protect it.
Are there any future expansion plans for the Sanitation Zone you would like to share with us?
Absolutely! We are looking to expand to some new fun and exciting avenues. More on this later!  As always, we will be able to penetrate them quickly with our digital marketing expertise in this domain.
Is there anything else you would like our readers to know?
Life has certainly changed, whether or not we wanted it to happen, or how we feel about it. Life is not about what happens to you, but how you respond. If you are trying to figure out how to best respond to this new normal, as long as you have the goal in mind of making people feel comfortable and confident to restore a life they once knew, you are doing your part to helping continue to build a better place around you.
For more information visit https://sanitationzone.com/.
Techniques That Helped Jeremy Miner Jump From $0 to $2.4 Million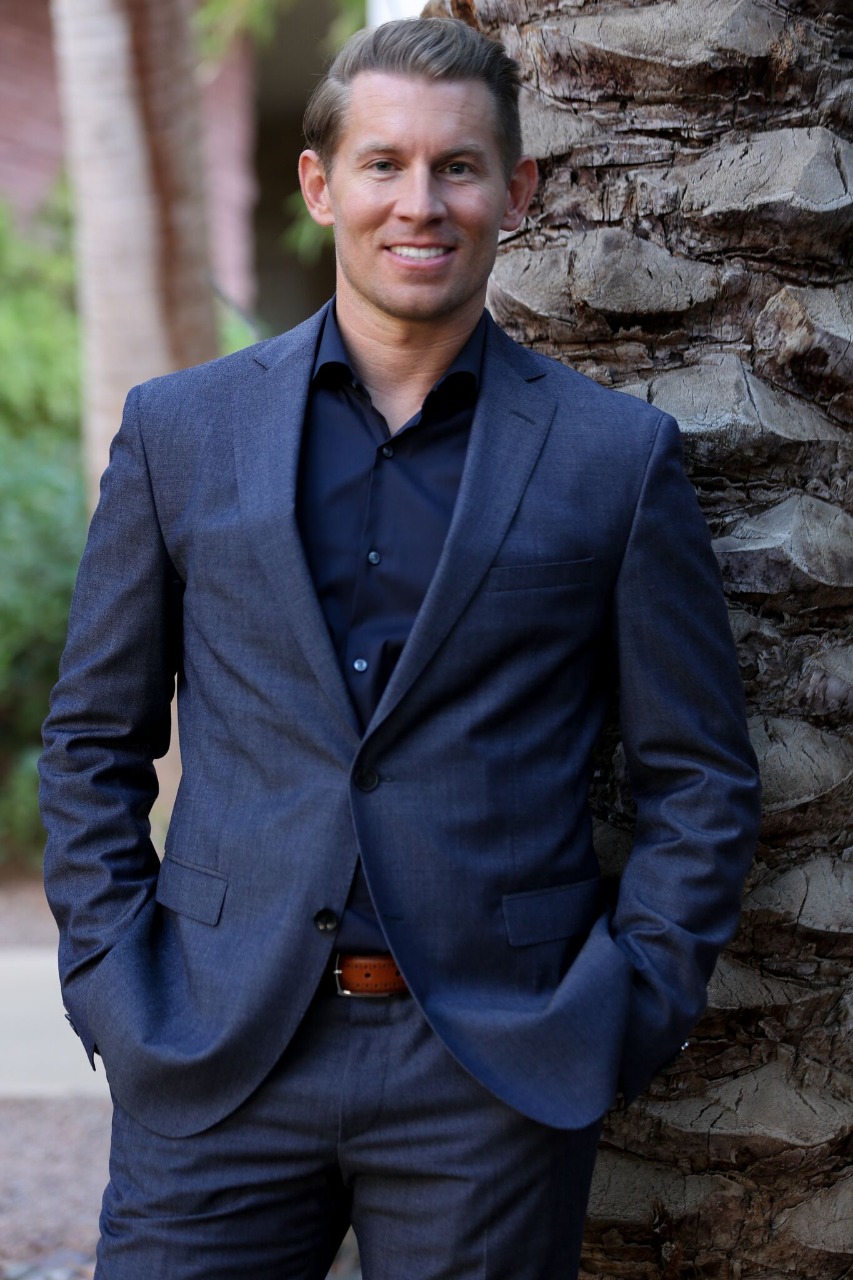 When Jeremy Miner, the CEO of 7th Level Communications, first started out in sales, he noticed something: nothing he was doing was working (similar to many salespeople's first experiences). He, like us, had been taught many techniques from the old sales model and from so-called 'sales gurus,' but he wasn't achieving the six figures a year that they said he could make following their techniques. At the same time, he was in college studying Behavioral Science and Human Psychology, and he was struck by how what he was learning about the human brain contrasted from what he had been taught in sales. He was studying how the brain makes decisions and how people are persuaded to do something. It was the complete opposite of the traditional selling techniques.
"I knew I wanted to succeed in sales. To do so, I knew I needed to take a giant leap outside my comfort zone. Following the status quo wasn't going to work," Miner said. "So, rather than just listening to the methods I had been taught, I decided I'd go in search of another sales training program with the behavioral science elements of sales. I searched… invested in many training courses… attended many events… and read many books. But none of them had the questions that I needed to ask to get my prospects to persuade themselves in a step by step sequence rooted in human psychology."
So… he created it himself. "You may think that would've been easy, since I was studying behavioral science in school. Far from it! But as I continued my trial and error process, I eventually got to a place where I mastered the series of questions that I now call 'Neuro-Emotional Persuasion Questions' (more on these soon). And, the year I finally felt I had mastered it, I ended up making $2,370,485 dollars in the year in straight commission as a W-2 sales rep."
Techniques That Took Jeremy Miner to $2.4 Million
 Miner now teaches students around the world how to practice the new mode of selling, which means ditching the traditional model. He goes in depth into each of the neuro-emotional persuasion questions in his course. These questions are intended to help the prospect convince themselves that they need what you're selling.
Asking questions more than presenting. "I now tell my students that prospects should be the ones talking for about 80 percent of the conversation. To guide this, ask questions. "Engage, don't tell" is one of the three main forms of communication that I teach in the new model of selling. The "Old Model' of Selling DOES ask some questions. But, 99 percent of salespeople don't ask the 'right' questions at the right time in the conversation. They just ask 'surface' questions which only get you the superficial answers from your potential customers.
Rather, it's critical to ask specific, skilled questions that bring out emotion from your prospects on what their problems are doing to them. These could be what I call 'problem awareness' questions where you ask what problems they have, and how they're affecting them. These are followed by 'solution awareness' questions, where you ask what they have done in the past about solving their problems, what has worked, and what hasn't, which helps them view you more as a trusted authority who is there to help them, and not just sell to them," Miner said.
Helping the prospect recognize the consequences of not solving their problem. "Another type of NEPQ question that is particularly effective is what I call 'consequence questions.' Once you have established what the problem is and what the solution could be, it's important that the prospect states out loud the consequences of not resolving their problem. In other words, they hear in their own voice what would happen if they don't solve the problem (buy your solution) — what they'd be missing out on. Perhaps this would be lost social media exposure if they don't purchase your social media organic reach service, or they lose a sense of safety if they don't immediately purchase your security device system," said Miner.
When they are the ones to say it out loud, they're more likely to persuade themselves. Contrast this with if you filled in the blanks for them and said, "You'll lose social media exposure if you don't purchase this today." The fact that you were the one to say it totally changes the effectiveness of the statement. Even if that's completely true and they believe it, too, they don't want to hear you tell them — they'll likely get defensive and get off the call.
Engaging and discovering in a helpful conversation. 
So, it shouldn't just be following a script or giving a pitch, but it shouldn't just be asking questions, either. Rather, the best sales conversations work in a banter between salesperson and prospect. I call this 'learning and discovering from each other.' Imagine this like you'd talk with a friend who you had no intention of selling to. You ask your friend how business is going, and they complain about something related to what your business solves. So, you ask some more questions to understand more, then mention what you do. The equal playing field is your mutual curiosity to hear what the other has to say.
It shouldn't be any different in a sales conversation. It shouldn't be you shoving your product pitch down a prospect's throat. That's simply not what they want, and a great way to lose a potential sale.
To learn about Miner's exact NEPQ process, visit his website: 7thlevelhq.com.