Seven Questions to Ask Your Car Crash Attorney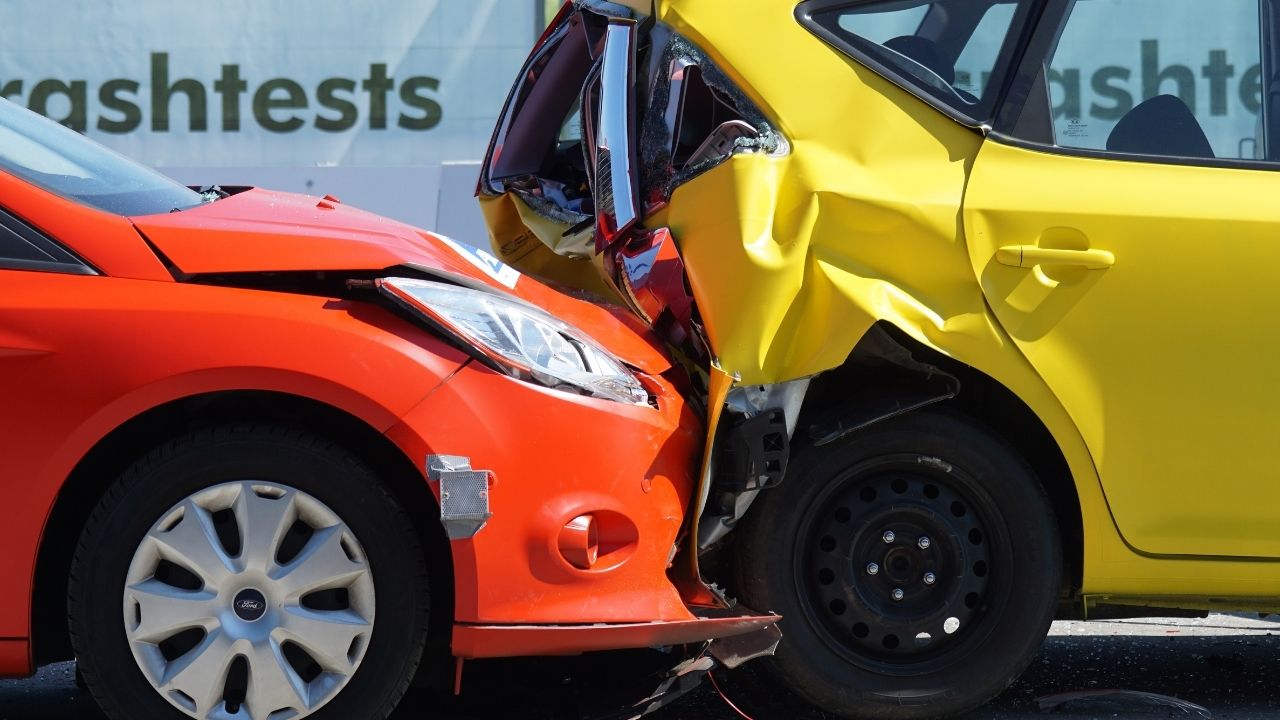 If you look around, you're bound to come across a lawyer or two, right? And, believe it or not, that number is on the lower end of the scale. It begs the question: How do you go about choosing one who'll be a suitable fit for you?
Picking a Car Crash Attorney
Finding yourself in a car accident is among the worst things that could happen to anyone. You'll likely want to get out of that fix, and fast. What you should do in such a situation is meet and ask an accident lawyer some questions to determine suitability. This article sheds light on what questions you can ask a lawyer before retaining them.
1. What Is Your Legal Specialty?
While many attorneys are generally equipped to handle your car crash claim, some are specialized in particular legal areas. To win your case, it would be best to select a lawyer that is well-versed in car accident cases.
2. Will You Personally Handle My Case?
It baffles many clients that, after a long period of vetting potential lawyers, they end up being represented by the junior staff. This is not to say that these paralegals and junior attorneys are not qualified, just that it would be better to know what you are getting yourself into from the get-go.
3. Do I Have a Good Chance of Success?
It is the norm for most car accident claims to bear the burden of proof to show the extent of the other party's negligence. This can be due to their breach of duty of care toward you that resulted in the accident. 
Supposing the chances of winning the civil claim are low, it would be advisable to simply accept a settlement from the insurers rather than proceeding to trial. Always ask for the genuine opinion of your lawyer before biting off more than you can chew.
4. What Is Your Fee for My Case?
Many car accident attorneys work on a contingency fee basis, which means they will only receive a payment if you win or settle with the insurers. Attorneys who work on such a basis are typically compensated with a percentage of the total compensation. Suppose you cannot afford an attorney's retainer. In that case, a contingency fee may be a better option for you.
5. What Fees and Costs Will I Be Responsible For?
If you choose to retain an attorney who agrees to accept your case on contingency, you may still be obligated to pay any associated costs and fees, including attorney fees, that were incurred while your case was being investigated and prepared for filing.
To prepare better, be aware of the specific expenses that you may be liable for.
6. How Long for My Case to Be Resolved?
Suppose you sustained severe injuries resulting from your automobile accident. In that case, you might be alarmed to discover that your hospital expenses are piling up. You may find yourself in an even more precarious financial situation if you cannot go back to work due to your accident. It is critical to inquire about how long the attorney anticipates it to take to settle your case.
7. What Can I Do to Ensure Success?
Many injury victims mistakenly believe that their only task is to sit back and wait for reimbursement after they employ an attorney. The truth is, however, that your lawyer will want you to take the initiative and see more doctors, meet with investigators, and stay completely involved in the case until it is resolved.
Stay Well-Informed
Make a list of questions you'd like addressed with your personal injury lawyer. You want to get an attorney who can answer all of your questions and make you feel at ease. At the end of the day, you should be confident that you chose the best specialist for the job.
Billionaire Space Baby (BSB) – About the Founders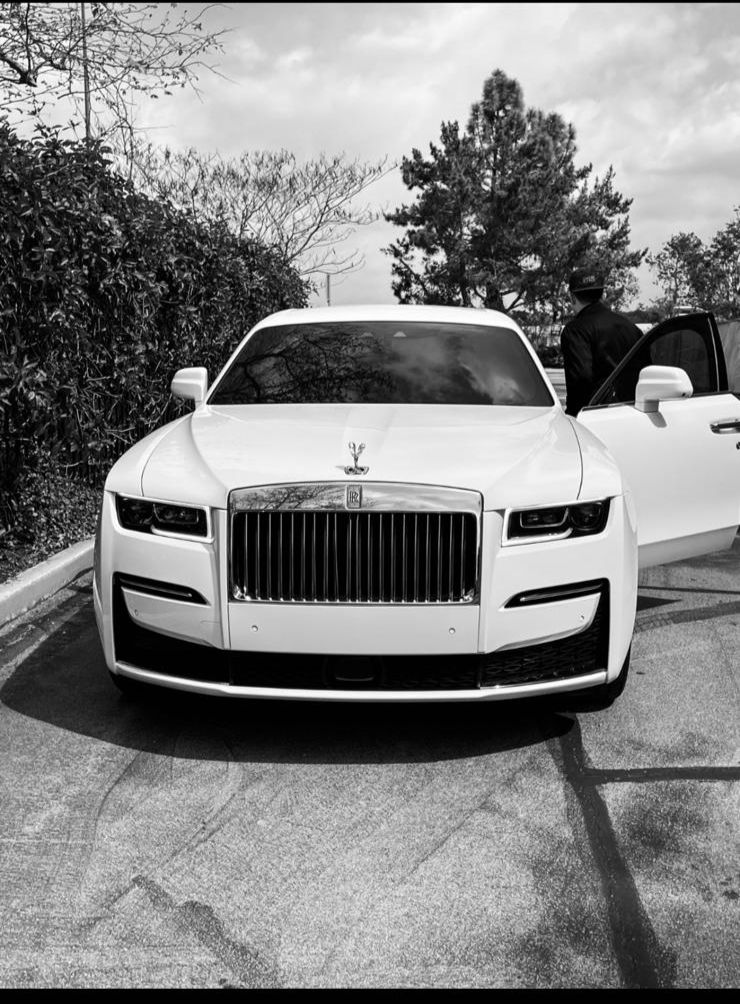 Billionaire Space Baby (BSB) is the brainchild of Ace (aka @wiremecrypto) and Nick (aka @internetwires), serial entrepreneurs with an eye for trends and strong believers in financial independence. Both Ace and Nick saw an opportunity in NFTs, crypto, and the wide-open digital world that will become the Metaverse. In response, the pair hit the ground running with Billionaire Space Baby and haven't looked back.
The Billionaire Space Baby brand and all it entails is their way to capitalize on an emerging market while also sharing their skills, insights, and connections with Billionaire Space Baby Space Cadets and a community of like-minded, hungry entrepreneurs.
Their combined passion for entrepreneurship—making something out of nothing and paving your own way—and a strong desire to mentor other young entrepreneurs is what drove the Billionaire Space Baby founders to create the Billionaire Space Baby NFT project.
More than just another cookie-cutter NFT project, Billionaire Space Baby is positioned to be a leading platform, community, and springboard for Space Cadets to learn and grow in an evolving digital, decentralized marketplace.
Both Billionaire Space Baby founders are excited to share the Billionaire Space Baby mindset with entrepreneurs who are looking to make their dreams come true but just need a little extra help along the way.
That's who Ace and Nick are—two visionaries that love the idea of helping others achieve their goals of financial independence and want to create, curate, and grow the world's finest NFT community.
Entrepreneurs at a Young Age
Both Ace and Nick grew up knowing they wanted more out of life than a 9-5 job. Growing up in a culture that thrived around the entrepreneurial spirit, the Billionaire Space Baby founders knew from a young age that financial independence and security early in life was not only a priority but a path to bigger and better things down the road.
Ace started learning how a business was run and how to be independent as early as 12 years old while working with his father in a photography/cinematography business. Even then, he hated the idea of wasting time on things that weren't going to position him to succeed. Looking back, he remembers sacrificing a lot of typical childhood experiences, intentionally, to learn and grow as an aspiring young business owner.
Nick also started young, jumping into the ecommerce world at the age of 14 with his own ecommerce business. He recognized a drive within himself and a desire to invest his time and efforts into something that he could wake up happy to be doing. For Nick, his time was valuable, and he couldn't imagine toiling away at a 9-5 job doing the same tasks day in and day out.
"Growing up," Nick says, "I wanted to make something out of myself."
Both Ace and Nick found their passion for success by their own hands young in life, and neither would trade their time spent learning the ropes and traversing the business world for a typical day job.
"It's all about what you're trying to achieve," offers Ace. Ace and Nick want to achieve greatness.
Entering the Crypto Space
Nick and Ace consider one another as their right hand man in all things business. Their paths crossed years ago, and they've since worked on various projects and in various spaces to find and focus on continued success.
Throughout their time together, the mantra has always been achieving their goals and realizing their vision, and that mantra is paying off.
"We operate very much the same and have high intentions when working on a big project," says Nick of their partnership. He realizes that working together, and working hard towards a shared goal, is what makes the pair click. "The more work you put [into] any project, the better the result of the outcome."
And that's why Ace and Nick feel confident Billionaire Space Baby will succeed in the NFT and crypto space. Both Billionaire Space Baby founders entered the crypto and NFT world years before Billionaire Space Baby became a reality, and both learned the ropes quickly and with intention.
Both the blockchain technology that forms the foundation for NFTs and the potential of bringing a high-quality concept to a digital marketplace ripe with potential were instant attractions.
"A decentralized way to make money? I'm in," reflects Ace when he thinks back to when he discovered cryptocurrency and its potential.
"NFT's and crypto work [well] together," adds Nick. "I see crypto being [an] even larger currency than it is today. It will be very valuable to have money in crypto [and] to see it grow."
The Billionaire Space Baby Concept
Billionaire Space Baby is a lifestyle as much as it is an NFT project to the Billionaire Space Baby founders. Billionaire Space Baby is a way for them to leverage their entrepreneurial experience to cultivate a community for hungry, like-minded individuals that share their goals and aspirations.
"Everyone has a dream, but not a lot of people out there will start shooting for their dreams," shares Ace. "Maybe they don't even believe in it. They just have a dream."
Which is why Ace is so passionate about sharing his expertise and industry connections with Billionaire Space Baby Space Cadets—to make those dreams come true. In his mind, seeing dreams become realities is as much a part of the entrepreneurial lifestyle as the financial security that it brings.
"A lot of people have great mindsets and business ideas they can go and [create]," echoes Nick. "That's when money becomes an issue."
Neither Nick nor Ace like the idea of money standing in the way of someone's dreams. So, it's been their goal for years to create a space where passionate young entrepreneur hopefuls can learn, grow, and thrive without letting money (or the lack of it) stop their progress.
That's where Billionaire Space Baby comes into the picture. The concept for the NFT project—a release of 7,777 high-quality unique 3D artworks—is that each piece acts like a ticket onto the Billionaire Space Baby rocket ship. You buy the ticket to take the ride, then you're part of the Billionaire Space Baby club as it blasts off into uncharted territory in search of success in all shapes and forms.
Because Billionaire Space Baby is more than just an NFT project. Billionaire Space Baby is a mindset. Billionaire Space Baby is a way of life. It's a way to secure connections with industry leaders, rub shoulders with industry experts, and share aspirations with industry makers.
Billionaire Space Baby aims to change the way NFT holders look at making money and becoming financially independent.
Join the Billionaire Space Baby Founders to Realize Your Dreams
"For every different type of role in an NFT project, everybody needs to be on their A-game," says Ace when thinking about the world-class team of artists, marketers, and developers he and Nick have brought together for Billionaire Space Baby. "Everything has to come together and align perfectly."
For both Nick and Ace, things are aligning perfectly. The launch of the Billionaire Space Baby NFT collection is just the tip of an ever-expanding iceberg, and the Billionaire Space Baby founders are thrilled to find eager, energetic Space Cadets that want to see their dreams become realities.
"I forget about the prize and focus on creating something that people love," says Nick. "Having an expression of 'wow' when they see a project that my team and I have created," is what makes the juice worth the squeeze for him.
Ready to blast off with Ace and Nick as Billionaire Space Baby changes the NFT and crypto space? Not quite convinced? Read the Billionaire Space Baby white paper to understand why Billionaire Space Baby stands apart from every other NFT project out there.