Social Media Celeb & Philanthropist Willem Ungermann/Willem Powerfish Uses Fame to Help Those in Need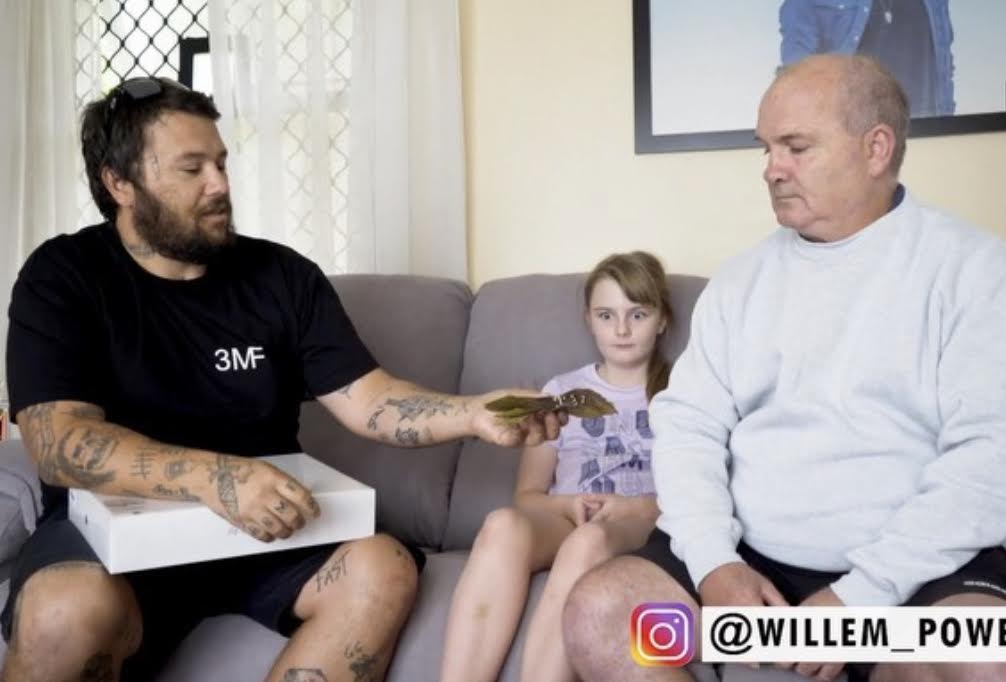 YouTube celebrity Willem Ungermann is best known by his social media handle, Willem Powerfish. On his channel you'll find hilarious stunt and prank videos reminiscent of the Jackass-era of television trickery. Ungermann's self-effacing style and wild sense of humor have helped him rack up more than 150K YouTube subscribers and nearly 300K followers on Instagram.
Recently, however, Ungermann has revealed his philanthropic side, posting videos of him helping out people in need. In one recent installment, Ungermann pays a visit to a local family in desperate need of assistance. The video is posted on his YouTube channel and has been used more than 95K times.
As the video opens, Ungermann explains the family's saga. Mom, Donna, has been battling Primary Myelofibrosis, a rare blood cancer, for years. Her husband, Kevin, is drowning under a sea of medical debt and daughter, Amy, is in desperate need of a laptop for school that the family cannot afford. Ungermann credits his followers for making this kind of surprise giving possible. "When they buy my merchandise and watch my videos, good things can happen."
Regarding his ability to give back, the social media phenom is refreshingly humble. "I'm lucky to be in the position I'm in right now. Thanks to social media, people can watch these videos and see—big or small—their giving really can make a difference."
Cameras roll as Ungermann chats with Kevin while young Amy sits at her dad's side (at the time of filming, Donna was hospitalized). Kevin reiterates the family's struggles have been going on for years as Donna has bravely fought this disease. Ungermann then hands Kevin $5,000 in cash—and the look on Amy's face as her father accepts the money is absolutely priceless. He then hands Amy a new MacBook laptop to use for school.
Kevin is humbled and tremendously grateful for the help. "This makes a huge difference for us. We can pay bills for a few months now and not have to worry. It's amazing."
As the video closes, Ungermann is surprisingly candid and grateful to his followers for making his philanthropy possible.
"If it weren't for [my followers] we wouldn't be able to do this."
Ungermann promises his viewers more give-back videos in the future and encourages them to be a part of the movement, saying, "It's good to give back—big or small—just give back."
Wise words, indeed.
You can find Ungermann on social media via the handle @Willem_Powerfish.
Watch the wildly popular video by clicking here.
SPOTLIGHT: Sweet vinyl by DREAMOUR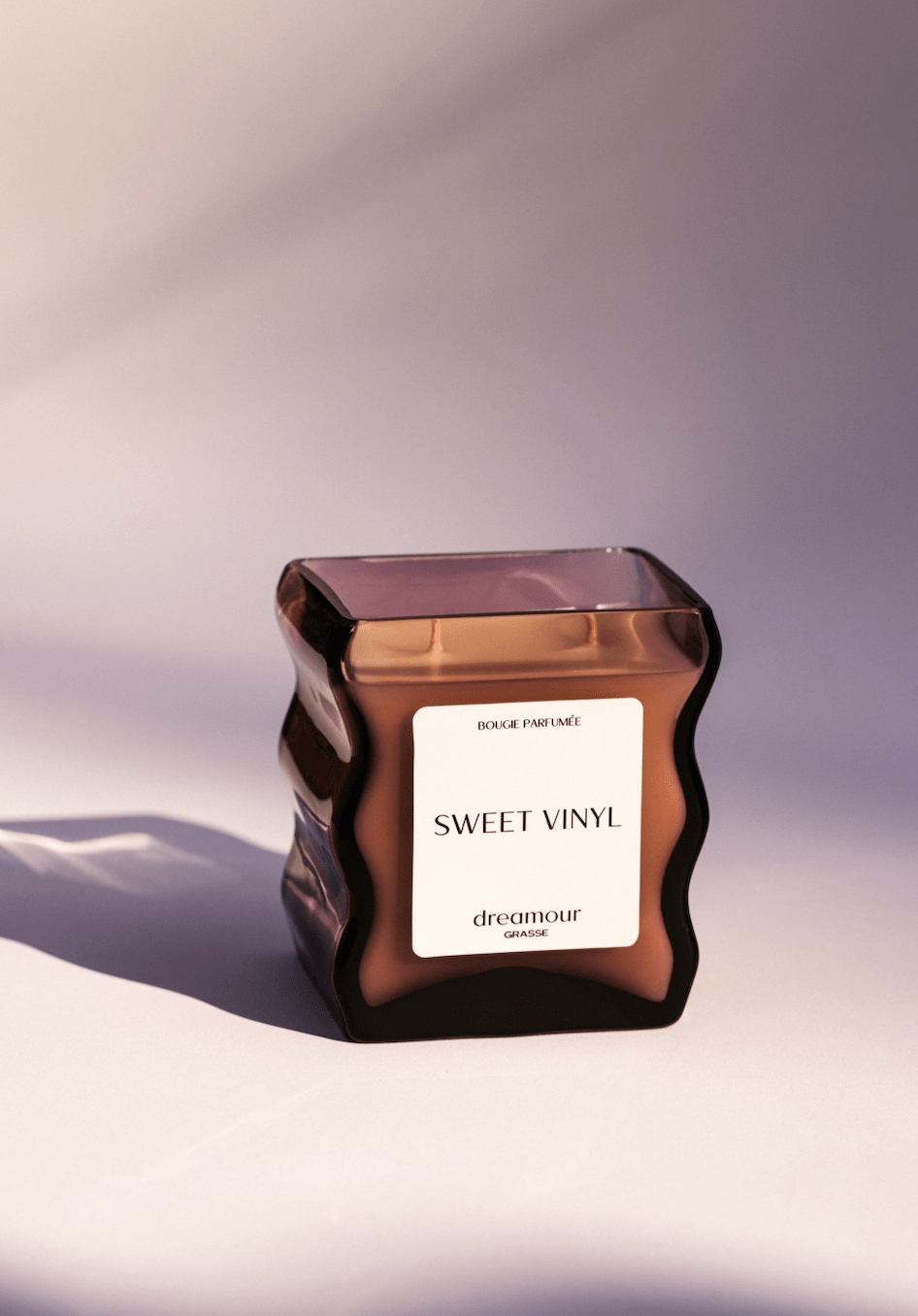 What happens when two immensely talented visionaries come together to create elegance and ingenuity in a sculptural glass fragranced candle? Dreamour. That is the long and short version of how Dreamour was created. Founded by Karissa Rowe and Neal Klotsman in late September 2022, Dreamour was founded with the goal of creating a luxury fragrance brand that operates at the intersection of functional art in the candle market space.
Rowe, a Parsons School of Design graduate, set out to fill the niche of integrating design in the candle marketplace. Unlike most candle vessels that are mass-produced, Dreamour's founders desired to prioritize the artisanal craftsmanship of glass in their production processes of the sculptural glass designs. This resulted in a long timeline of sourcing the globe for talented glass artisans who could transform a sketch into a functional and sophisticated candle vessel. Each and every candle vessel is hand-blown, inherently resulting in a one-of-a-kind product and unique experience for the consumer. These functional fragrant candles also act as a piece of décor due to its sculptural and alluring appearance.
Sweet Vinyl, Dreamour's first candle scent, fills the room with musky & leathery notes combined with earthy notes of vetiver and cypriol, topped with a citrus touch of bergamot and mandarin. The founders worked with master perfumers in Grasse, France, to create a scent that invoked notes of memorable moments, emphasizing high quality ingredients in the fragrances in a soy wax blend. This resulted in candles that consist of clean ingredients, a vegan formula, and is entirely cruelty-free.
It is the personification of the glass blowers' spirit, the heart of Grasse imprisoned in a bottle, and the narrative of two visionaries that sets Dreamour at the top of the candle market pedestal. Dreamour embodies the sophistication and savior-faire French perfumery as a luxury brand, while being a NYC based brand. Dreamour is currently stocked at Patron of the New in New York, along with other major designer luxury known brands. Rowe and Klotsman are currently expanding their production lines and will drop new fragrances and designs in early 2023. Don't expect anything ordinary with Dreamour, as they will continue to bring a unique perspective to the marketplace of home fragrances.
To find out more about Dreamour and their newest releases, you may visit the business's website dreamour.com or follow the company via its Instagram handle @dreamourshop.