Sports Betting in the US is Becoming More Widely Accepted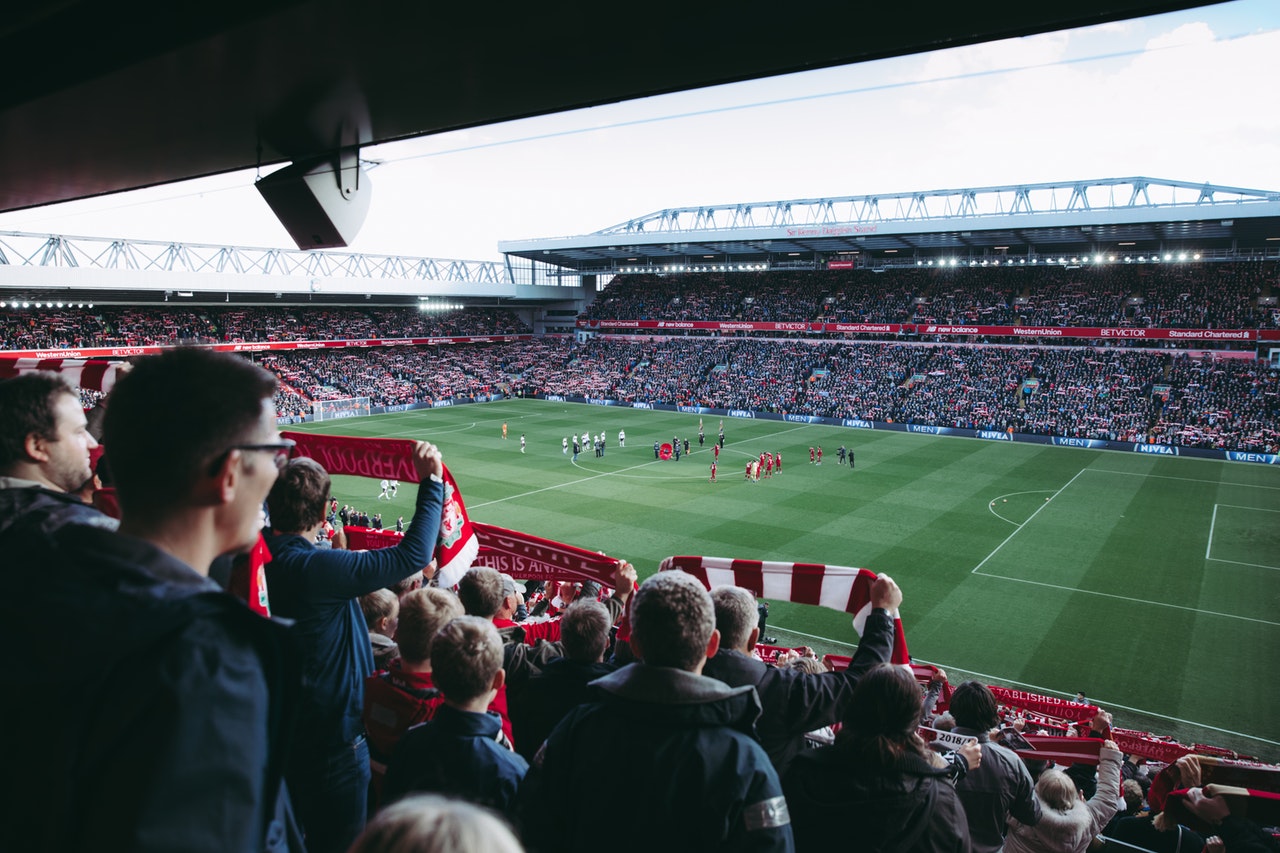 Every year, billions of dollars are wagered on sports all around the world. The United States is one of the most-populous countries on the planet, but until recently, sports betting was only fully legal in the state of Nevada. However, everything changed in the spring of 2018 when the US Supreme Court voted to strike down the Professional and Amateur Sports Protection Act. PASPA, which had been in place since 1992, effectively served as a ban on legalized sports betting across 49 states for more than 25 years.
The Supreme Court's decision paved the way for states to decide for themselves whether to legalize and regulate sports betting. New Jersey, led by former Governor Chris Christie, was at the forefront of the pro-sports betting movement. New Jersey sought to add a new revenue stream via legalized sports betting. With the state struggling financially, Christie believed that legalizing sports gambling would be a way to help New Jersey's economy recover. Shortly after the Supreme Court's ruling, New Jersey voted in favor of legalization.
Several other states have done the same in the year-plus since the landmark decision last May. Several others have already introduced legislation at the state level with plans to follow suit. Before long, it's not unreasonable to think that sports betting could be legal in the majority of the United States. Needless to say, the industry has come a long way in an incredibly short amount of time.
Online Sports Betting
The move by New Jersey and other states to make sports betting legal has led to the construction of new sportsbooks all over the country. Some states have legalized sports betting at licensed land-based locations, while others have already taken the step to legalize online betting. The online market is generally more difficult to regulate considering the wild west nature of the web, but the states that have legalized online sports betting have tried their best to make sure necessary steps are taken to ensure safety and security for players.
As it stands, betting on sports online isn't necessarily illegal anywhere in the United States, assuming you place your bets at a site that operates offshore. However, it is illegal in most states for operators from within the United States to accept bets from players. The Interstate Wire Act of 1961 specifically targets bookmakers and those that operate illegal betting services within the US. Those that actually place bets are not subject to penalty under the law.
As of this writing, the only states with fully legal online sports betting are Nevada, Pennsylvania and New Jersey. Some of the best US sports betting sites in the industry have already launched operations in these states, with plans for expansion once legalized betting becomes more widespread.
Leagues Coming Around
For decades, all professional sports leagues in the United States have been united against the idea of sports betting. Those in charge of leagues like the NFL, NBA and Major League Baseball have long contended that legalized sports betting could prove problematic for the integrity of pro sports as a whole. The Pete Rose betting scandal and the "Black Sox Scandal" that involved fixing games in the 1919 World Series are famous examples of gambling and pro sports tangling amid unfortunate circumstances.
However, since the Supreme Court's ruling, the leagues have done a 180-degree turn on the matter. The NBA, NHL and Major League Baseball have all started to do business with various gambling entities. The leagues have even gone so far as to name official betting partners in sponsorship deals with huge operators like MGM.
The NFL has been slower to adapt to the changing landscape, but even they have started to come around in recent months. Back in August of 2019, the NFL officially announced a partnership with Sportradar, which will distribute the league's official data feed to sportsbooks all around the world.
While sports leagues have started to embrace gambling in the United States, things are a little different over in the United Kingdom. Sports betting has been legal in the U.K. for years, and a number of professional soccer clubs have jersey sponsorship deals with betting entities. Half of the 20 clubs in the Premier League for the 2019-20 campaign have their shirts sponsored by gambling operators. 17 of the 24 clubs in the Championship, the second-highest division of English soccer, have betting sponsors, as well.
There is quite a bit of fear regarding the proliferation of gambling addiction in the U.K. these days. New guidelines have been put into place limiting at what times during the day betting advertisements are allowed to run on television. Betting sponsorships are incredibly lucrative endeavors for European soccer clubs, and it's only a matter of time until we see similar developments regarding pro sports sponsorships in America.
Sports betting is going to provide a major new stream of revenue to these leagues, and they will obviously do everything they can to maximize it.
Conclusion
Sports betting is bursting into mainstream America, and it's only going to continue to grow in popularity as more and more states decide to legalize the activity. States beginning to open legal land-based sportsbooks is likely the first step, but the real wave will come when mobile sports betting is legalized on a wide scale. Some states have already begun the foray into mobile betting, but we are still in the fledgling stages of that development.
The US is clearly on the verge of a massive sports betting explosion. More and more sportsbooks are going to continue to pop up all over the country in the months and years ahead, and pro sports leagues will, ironically, be right in the middle of it all.
Kevin Noulowe the most athletic big man Armenia had ever seen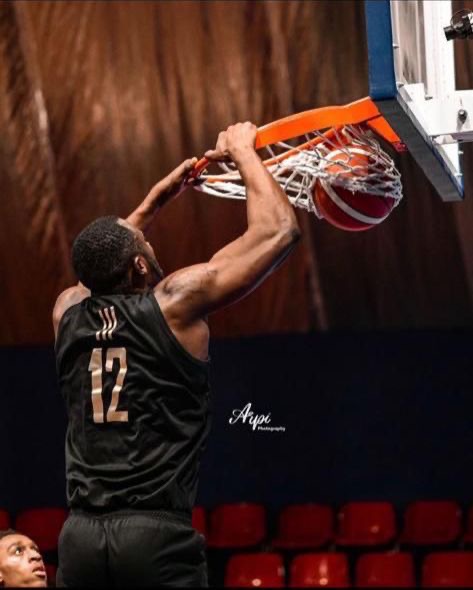 Aspiring athletes strive to compete on the world's largest sporting stage, but only a few will ever realise that goal. While anatomical and physiological factors clearly play a role in the development of a super-elite athlete, there are other critical components necessary to achieve success. One such name is that of Kevin Noulowe, a hard working and show stopped game changer for Armenia A league who has shown the basketball sport world how a true sportsman can reach to the top with his disciple and dedication. According to Kevin hard work and dedication are just part of the formula for success. It is not uncommon for coaches, parents and athletes to believe that specialising in a sport at an early age is the secret ingredient to becoming a world class athlete. He has been training to become the number one athlete in the world since childhood. Kevin is a firm believer that deliberate practice is a highly structured activity requiring intense effort and is not inherently enjoyable. It is not about training and clocking in the hours of practice. Rather, it is about being immersed in the action at hand, with the end goal of improving one's performance. Hence he is considered to be the warrior of the game. He is someone who never gives up no matter the difficulty and situation he is faced with.
Kevin always pursues excellence and shares the need for deliberate practice. Kevin Noulowe is a athletic freak, he is inarguably the most athletic big man the Armenia A league has ever seen. He is 6'10'' 260 pounds and is ridiculously strong and possess elite jumping ability. He terrorized and intimidates his opponents by over powering them with his strength and using his jumping ability to leap over them. Deliberate play is intrinsically motivating
unstructured play in sport, designed to provide a high degree of enjoyment. An example of deliberate play is Kevin as he leads the Armenia A league in rebounds, averaging 3 blocks a game, he averaged 13 rebounds a game, he was voted as an all star, he was a fan favorite, he also led the Armenian A league in dunks averaging 4 dunks a game, he is the Armenian Dwight Howard, a humble kid with a kind heart but a relentless animal on the court who aims to win. For the record, Kevin Noulowe is not new to the basketball scene, he is a former top high school basketball star, junior college standout and highly touted Division 1 recruit. He indeed is a hard worker and a gym rat, who believes in never giving up no matter how difficult the situation is. A warrior athlete who has always targeted the winning of his team.
He believes that the most common reason youths drop out of sport is that it is no longer fun. That means the best way to ensure a child drops out of sport is to force them to specialise at an early age. Hence he has pursued this sport since childhood. The Armenian basketball fans felt in love with his game after he performed an impressive 20 points, 20 rebounds and 4 blocks game against Armenia best team Erebuni. He is a warrior who has fallen but never faltered and always stood up strong inspite facing and overcoming knee injuries and surgeries, he is not being able to play basketball for 2 years but has never given up and continues to work hard and deliver his 100% in the game. He provides support, resources, motivation and effort to the one who wants to make a career in this field and is the best inspiration for the youth who want to pursue their career in basketball.