Sports Betting in the US is Becoming More Widely Accepted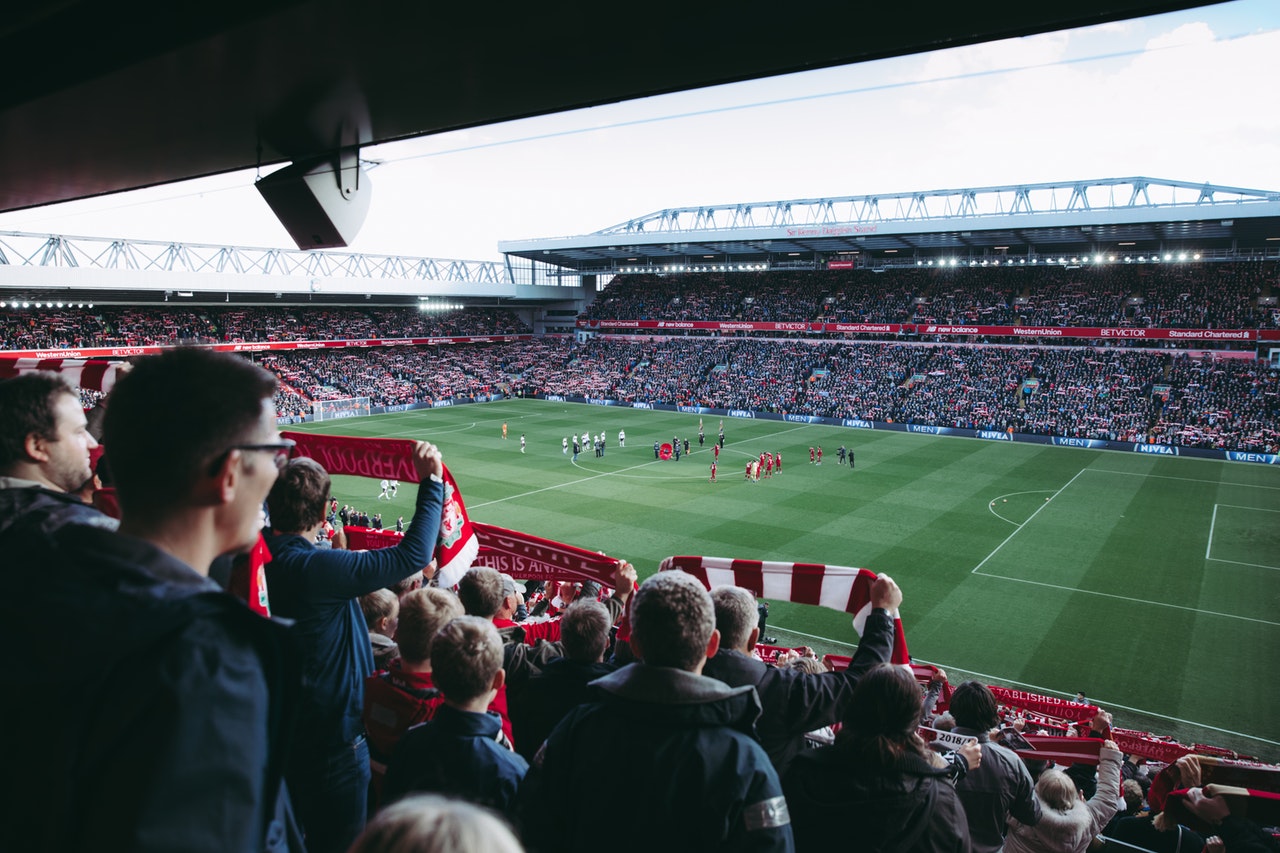 Every year, billions of dollars are wagered on sports all around the world. The United States is one of the most-populous countries on the planet, but until recently, sports betting was only fully legal in the state of Nevada. However, everything changed in the spring of 2018 when the US Supreme Court voted to strike down the Professional and Amateur Sports Protection Act. PASPA, which had been in place since 1992, effectively served as a ban on legalized sports betting across 49 states for more than 25 years.
The Supreme Court's decision paved the way for states to decide for themselves whether to legalize and regulate sports betting. New Jersey, led by former Governor Chris Christie, was at the forefront of the pro-sports betting movement. New Jersey sought to add a new revenue stream via legalized sports betting. With the state struggling financially, Christie believed that legalizing sports gambling would be a way to help New Jersey's economy recover. Shortly after the Supreme Court's ruling, New Jersey voted in favor of legalization.
Several other states have done the same in the year-plus since the landmark decision last May. Several others have already introduced legislation at the state level with plans to follow suit. Before long, it's not unreasonable to think that sports betting could be legal in the majority of the United States. Needless to say, the industry has come a long way in an incredibly short amount of time.
Online Sports Betting
The move by New Jersey and other states to make sports betting legal has led to the construction of new sportsbooks all over the country. Some states have legalized sports betting at licensed land-based locations, while others have already taken the step to legalize online betting. The online market is generally more difficult to regulate considering the wild west nature of the web, but the states that have legalized online sports betting have tried their best to make sure necessary steps are taken to ensure safety and security for players.
As it stands, betting on sports online isn't necessarily illegal anywhere in the United States, assuming you place your bets at a site that operates offshore. However, it is illegal in most states for operators from within the United States to accept bets from players. The Interstate Wire Act of 1961 specifically targets bookmakers and those that operate illegal betting services within the US. Those that actually place bets are not subject to penalty under the law.
As of this writing, the only states with fully legal online sports betting are Nevada, Pennsylvania and New Jersey. Some of the best US sports betting sites in the industry have already launched operations in these states, with plans for expansion once legalized betting becomes more widespread.
Leagues Coming Around
For decades, all professional sports leagues in the United States have been united against the idea of sports betting. Those in charge of leagues like the NFL, NBA and Major League Baseball have long contended that legalized sports betting could prove problematic for the integrity of pro sports as a whole. The Pete Rose betting scandal and the "Black Sox Scandal" that involved fixing games in the 1919 World Series are famous examples of gambling and pro sports tangling amid unfortunate circumstances.
However, since the Supreme Court's ruling, the leagues have done a 180-degree turn on the matter. The NBA, NHL and Major League Baseball have all started to do business with various gambling entities. The leagues have even gone so far as to name official betting partners in sponsorship deals with huge operators like MGM.
The NFL has been slower to adapt to the changing landscape, but even they have started to come around in recent months. Back in August of 2019, the NFL officially announced a partnership with Sportradar, which will distribute the league's official data feed to sportsbooks all around the world.
While sports leagues have started to embrace gambling in the United States, things are a little different over in the United Kingdom. Sports betting has been legal in the U.K. for years, and a number of professional soccer clubs have jersey sponsorship deals with betting entities. Half of the 20 clubs in the Premier League for the 2019-20 campaign have their shirts sponsored by gambling operators. 17 of the 24 clubs in the Championship, the second-highest division of English soccer, have betting sponsors, as well.
There is quite a bit of fear regarding the proliferation of gambling addiction in the U.K. these days. New guidelines have been put into place limiting at what times during the day betting advertisements are allowed to run on television. Betting sponsorships are incredibly lucrative endeavors for European soccer clubs, and it's only a matter of time until we see similar developments regarding pro sports sponsorships in America.
Sports betting is going to provide a major new stream of revenue to these leagues, and they will obviously do everything they can to maximize it.
Conclusion
Sports betting is bursting into mainstream America, and it's only going to continue to grow in popularity as more and more states decide to legalize the activity. States beginning to open legal land-based sportsbooks is likely the first step, but the real wave will come when mobile sports betting is legalized on a wide scale. Some states have already begun the foray into mobile betting, but we are still in the fledgling stages of that development.
The US is clearly on the verge of a massive sports betting explosion. More and more sportsbooks are going to continue to pop up all over the country in the months and years ahead, and pro sports leagues will, ironically, be right in the middle of it all.
The Soccer Master Who Became MMA Legend – Pawel Kozlowski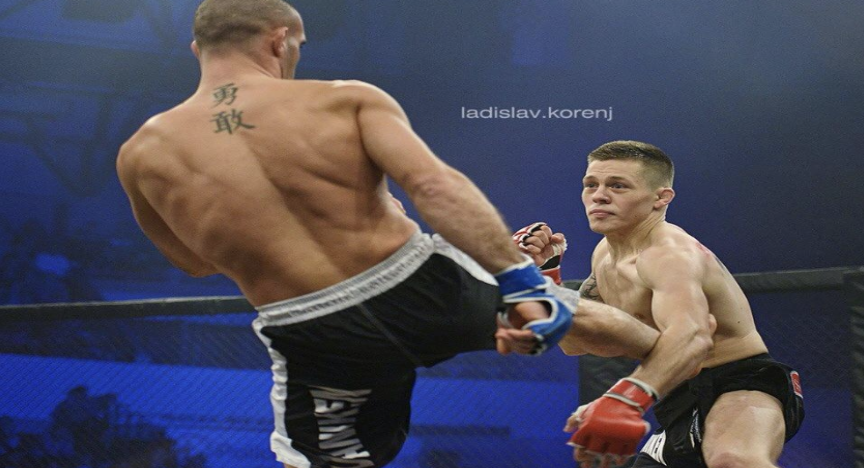 Pawel Kozlowski was born in 1992, in Gniezno, Poland. The footballer-turned-MMA fighter was born to rule the ring. He was destined to achieve greatness, and he did that in style. Early in his life, at 17, he played soccer to mesmerize the world with his natural talent, but his love and passion for Mixed Martial Arts (MMA) never faded. His life took a significant turn during a break from soccer training, triggering an unrelenting interest in MMA. Taking advantage of his football break, he enrolled in a club with facilities for boxing, Thai boxing, wrestling, and Jiu Jitsu. It was a decisive moment in his life. After playing soccer for nine years, he decided to make a professional career in MMA.
The Shift – Training For MMA
When preparing for a professional MMA fight, Pawel takes a strategic approach, planning all the tactics eight weeks ahead of the event. Usually, he trains 2-3 times a day and maintains a balanced and nutritious diet for this purpose. Before going into the ring, he follows a special diet to maintain weight.
The MMA Early Days – Brazilian Jiu Jitsu
In 2010, Pawel Kozlowski started training in Brazilian Jiu Jitsu. After a year of toil and hard work, he finally tasted success at the Austrian National Championship. Since then, he has never looked back, winning the World Pro Jiu Jitsu Trials and the European Championship. In 2016, Paweł Kozłowski became the national champion of Poland and Austria in Brazilian Jiu Jitsu. At the WKF World Championships in Italy, he won the runners-up medal in the Sanda category and a Bronze Medal in the MMA category. He also won the Qualification for the Brazilian Jiu Jitsu World Championship, which took place in Abu Dhabi. BJJ Fanatics website lists Pawel among the three best BJJ players from Poland for 2016. In 2014, he joined the Vienna edition of the charity action "You will not keep the Master – Sportsmen for Children." In July 2016, he established the Alpha Jiu-Jitsu Academy to train aspirant individuals.
Greatest Achievements
Pawel's most significant career moments came at the WKF World Championship, where he won Silver in Sanda and Bronze in MMA. He is a multiple Austrian and Polish National Champion and has won the Abu Dhabi Grand Slam twice. In MMA, he has 5 professional bouts, all of which he won in the first round and all by Submission. Pawel has also defeated the 2012 European champion twice.
The Pride Of His Parents
Pawel's father always wanted him to become a soccer player, and he was not very happy with him not playing football anymore. Still, he continued to make a name for himself in MMA, making his parents proud of his unprecedented achievements.
Fighting with an injured knee

The most challenging fight for Pawel was the fight in the final of the Open Championship, held in Croatia in 2012. It was his first fight after sustaining a knee injury, and he only had 10 days to prepare for it. In the final, he was leading his opponent with a 2:0 score line. Unfortunately, his stamina was running out, and the opponent took full advantage and won back-to-back points to lead with a 2: 6 score line. However, he got two more points and eventually won the fight with a 7:6 score line, with only 10 seconds to go for the final whistle.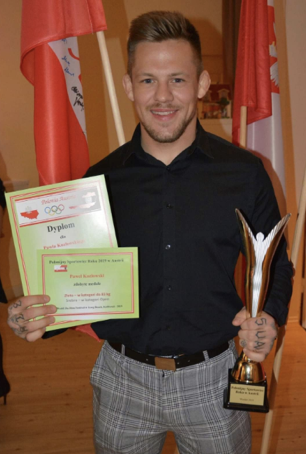 Pawel Kozlowski – The Legend
At pro-MMA, Pawel Kozlowski is unbeaten with a record of 5-0-0, securing all his wins in the first round. He is also a six-time European Championship medalist in Jiu Jitsu, having won over 400 matches with another 500 Jiu Jitsu fights worldwide. He has won three European titles and the Grand Slam in Abu Dhabi, the most prestigious tournament in this sport. Pawel released an instructional DVD about a technique he has developed called the "GremlinLock," thus becoming a legend of the sport.