The Power of Effective Communication and Mobile App Development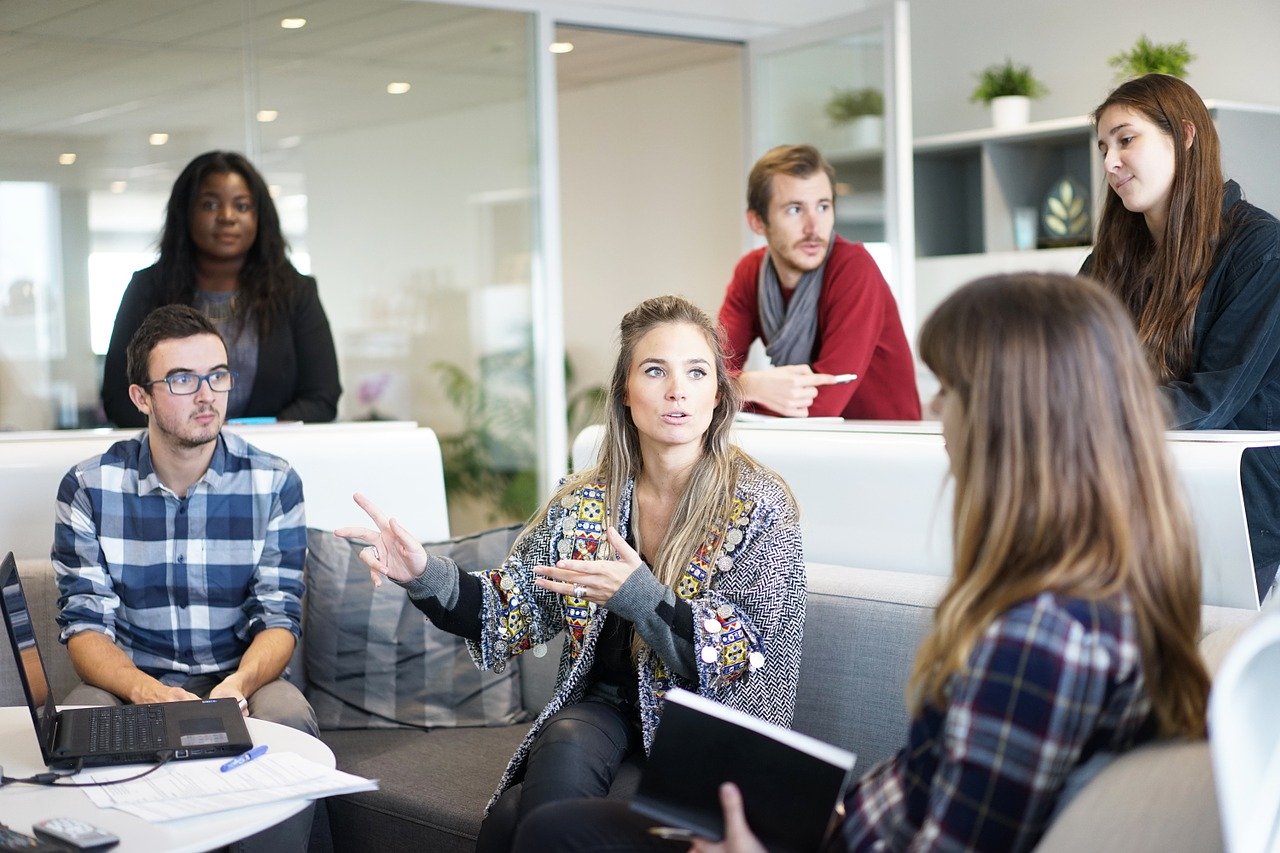 The Importance of Good Communication
You must have always been hearing effective communication skills as one of the major components of efficient project management and the team. In this blog, we will generally discuss some useful information and instructions about effective communication skills. While we will particularly talk about the power of communication skills within a mobile app development company and team.
Excellent communication skills are, however, a wide-spectrum idea and cannot be interpreted as a single attribute of a person or a team. So, what comes in your mind when you hear or understand the effective communication of a leader or particularly a project manager in a mobile app development company? I suppose most of you would probably count on the provision of information through different channels in a clear and concise way.
Well, effective communication comprises much more than this. How the information is received or perceived is an important part of effective communication skills. Especially when we talk in the context of a mobile app development company, the receiving of information plays a vital role in leading a project successfully towards completion. Let's understand it carefully how effective communication serves the performance of the employees, particularly the team members of a mobile app development company.
The Role of Effective Communication Between the Client and Mobile App Developers
A competent mobile app development company is always a result of effective communication not only among the team members but also the communication between the client and the developer. Brian Tracy, in his book The Power of Effective Communication, quoted: "Your company's most valuable asset is how it is known to its customers."
The communication between the mobile app development team must be robust enough to help the client gauge the functionality and excellence within the team and company. If the client perceives quality communication, effective understanding, and timely delivery of a project, it helps to build a better persona of the company and the company. Contrarily, despite excellent skills and talent, the lack of good communication and untimely delivery of information builds an overall negative impression of the organization.
Effective communication between the client and mobile app developers not only relies on the one-to-one on-point conversation about the project, but also the developer and client must know the context of each other. For instance, if you are a Dallas mobile app development company and working for an offshore project, you must clearly communicate this to the client. This w
ill help you and the client to relate your concepts and the messages you deliver to each other. This will also help in understanding any accident or emergency in a certain location.
The Role of Communication in A Mobile App Development Company
Excellent communication skills reflect on the best of the internal practices and resulting confidence in the developers, designers, and representatives of a mobile app development company. On the other hand, if there's a lack of good communication within the app development team, it affects the way how you talk and communicate with the other team members.
The importance of effective listening among the team
Department of Labor Secretary's Commission on Achieving Necessary Skills (SCANS) in the United States identified Reading, Writing, Arithmetic/Mathematics, Listening and Speaking as "fundamental skills" and "workplace competencies," which are essential for people entering the workforce. Where listening skills are among the basic skills SCANS identified as critical.
This critical basic skill also helps in acquiring one of the key components of successful project management that is risk-reduction. We, as a team, reduce risks by anticipating them. the members of a team anticipate the risk beforehand and plan things accordingly either to remove the risk completely or to reduce its impact. So, what helps us in anticipating the risk?  Yes, effective listening.
How to listen?
Listening is a difficult skill to acquire, especially for a self-dominant personality. Nevertheless, it often happens while in a conversation that when it comes to us to listen, we, instead of listening effectively and understanding, start formulating our response. Moreover, we sometimes start thinking about the questions popping up in our minds. While in some extreme cases, some of us feel so impatient that we want to reach the point where we can speak and express our opinion. By doing such things, we basically confine our way to learning and growth. So far, doing this with experts around us will block our opportunity to foresee risks.
 How to Communicate in a Team Discussion
Whenever you catch yourself in a conversation with the team either officially or unofficially, try to communicate effectively to help your company serve as a top-notch mobile app development company.
Hold your breath and get relaxed. Getting relax before we jump in a conversation helps us prevent the urge to "get to the point." Try to connect with the people around you.
Connect yourself to space you are in and take an open approach to listen and express thoughts and ideas.
Now, one of the most crucial parts of a business meeting should be summarizing the point you heard.
Whenever an important is delivered, ask other team members to summarize what they heard and perceived.
Ask for feedback, if everyone fully understands or they miss anything?
Once you are done with these points, you can move to the other point of your discussion.
Ask questions. That will help you to grasp a better and deeper meaning.
Don't repeat simple things a lot of times. It creates annoyance and shrinks the learning span for other important areas.
After answering the questions, a natural conclusion is understood among the whole team. Ask if anyone would like to hear or speak about anything discussed.
How does Communication help in a Team Discussion?
Make sure that you include permission seeking attitude in the conversation. It maintains healthy boundaries and a safe space for an honest discussion. Moreover, app development is something where opinions may differ. So, don't try to impose your thinking on others and the best practice is to prepare for what you ave to say. For instance, if your team has a discussion about how to develop a Mobile App with a Great User Interface, get yourself prepared beforehand.
Similarly, keep an open space for everyone and try to maintain an atmosphere where there's nothing right or wrong in opinion, but it differs. When we make it evident that we are comfortable in hearing and sharing views that are in conflict, we get real honesty. This leads to better project management and, eventually, a well-performing mobile app development company.
Samuel Leeds Buys Shares In Property Tribes; Says He Wants To Make It Better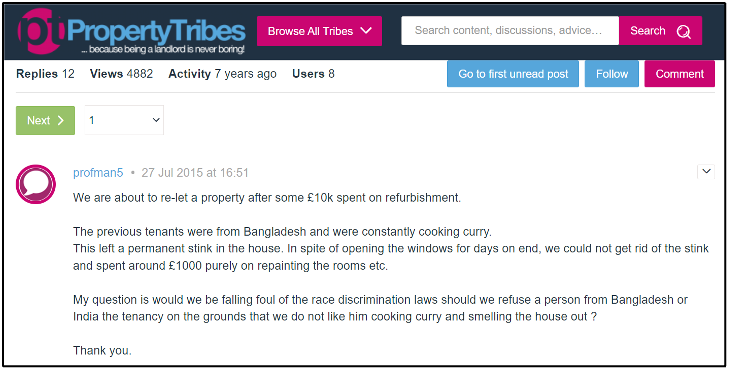 People in UK property circles may be familiar with the very public dispute between former MTV presenter, property investor, and community manager of the company Property Tribes, Vanessa Warwick, & property investment trainer and owner of the company 'Property Investors', Samuel Leeds; as Leeds has accused Warwick of assisting with racism and discrimination against ethnic minority tenants. In recent news, Samuel Leeds was reported to have bought a 35% share of the company Property Tribes, making him officially now a person of significant control at Property Tribes.
Warwick established Property Tribes to accumulate wisdom from various property owners and landlords to create a place of guidance for people in the industry to do business better. According to the company,
"We wanted to create a free use, safe, and agenda-free place for landlords to get information from a "hive mind", not a singularity, so that they could learn and grow their property business."

However, in one of his recent videos, Samuel Leeds pointed out blatant support of racism in some of the advice coming from Warwick herself. As one of the landlords asks on the forum – if they would be implicated by the race discrimination laws in the UK for refusing tenancy to Bangladeshi families as the landlord is not fond of the smell of their staple food, curry; Vanessa Warwick herself is seen advising against mentioning the reason for said refusal, thus averting the legal repercussions altogether.
In the video, Leeds points out several more situations where Warwick has behaved in a racist manner. In fact, she has become a new advisor on the panel of the UK's Property Redress Scheme and has been under criticism in their forum as well for supporting discrimination against ethnic minorities.
Warwick also expressed strong disapproval of Leeds as a property trainer citing the reason that his students came from the "vulnerable" demographic. Leeds called out the racist mindset in this reasoning, as in reality, his students predominantly come from ethnic minorities and don't fall in the "vulnerable" category. He began drawing attention to the issue over his YouTube channel and his website, and ended up facing severe disparagement from Warwick and her followers. Leeds finally sued Warwick for defamation and she brought a counter lawsuit for six-figure damages.
In an attempt to put an end to the battle once and for all, Samuel Leeds reports to have bought a share, 35% to be exact, of the company, Property Tribes. Even though he is only a minority shareholder and will have limited control, Leeds believes he can make a difference in "cleaning up the company" and reduce racism in the forum.
He jokingly adds,
"Because they trolled me, I wanted to at least get paid… Like Michael Jackson did to Eminem."
Leeds pledges that any money he makes off this transaction will be donated to charitable organisations that tackle racism and online bullying. In addition, Leeds will donate an extra £50,000 to organisations that fight hatred in the UK. With this move, he is determined to take a strong stand against all discriminations in the property sector or any other industry.