The Soccer Master Who Became MMA Legend – Pawel Kozlowski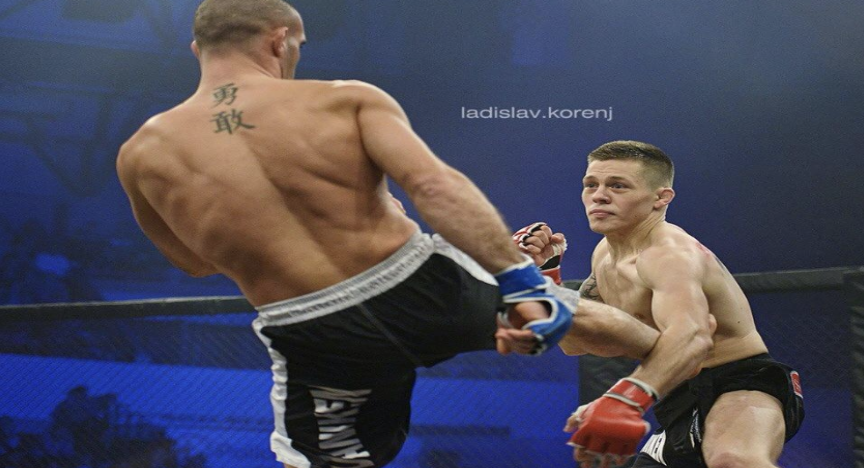 Pawel Kozlowski was born in 1992, in Gniezno, Poland. The footballer-turned-MMA fighter was born to rule the ring. He was destined to achieve greatness, and he did that in style. Early in his life, at 17, he played soccer to mesmerize the world with his natural talent, but his love and passion for Mixed Martial Arts (MMA) never faded. His life took a significant turn during a break from soccer training, triggering an unrelenting interest in MMA. Taking advantage of his football break, he enrolled in a club with facilities for boxing, Thai boxing, wrestling, and Jiu Jitsu. It was a decisive moment in his life. After playing soccer for nine years, he decided to make a professional career in MMA.
The Shift – Training For MMA
When preparing for a professional MMA fight, Pawel takes a strategic approach, planning all the tactics eight weeks ahead of the event. Usually, he trains 2-3 times a day and maintains a balanced and nutritious diet for this purpose. Before going into the ring, he follows a special diet to maintain weight.
The MMA Early Days – Brazilian Jiu Jitsu
In 2010, Pawel Kozlowski started training in Brazilian Jiu Jitsu. After a year of toil and hard work, he finally tasted success at the Austrian National Championship. Since then, he has never looked back, winning the World Pro Jiu Jitsu Trials and the European Championship. In 2016, Paweł Kozłowski became the national champion of Poland and Austria in Brazilian Jiu Jitsu. At the WKF World Championships in Italy, he won the runners-up medal in the Sanda category and a Bronze Medal in the MMA category. He also won the Qualification for the Brazilian Jiu Jitsu World Championship, which took place in Abu Dhabi. BJJ Fanatics website lists Pawel among the three best BJJ players from Poland for 2016. In 2014, he joined the Vienna edition of the charity action "You will not keep the Master – Sportsmen for Children." In July 2016, he established the Alpha Jiu-Jitsu Academy to train aspirant individuals.
Greatest Achievements
Pawel's most significant career moments came at the WKF World Championship, where he won Silver in Sanda and Bronze in MMA. He is a multiple Austrian and Polish National Champion and has won the Abu Dhabi Grand Slam twice. In MMA, he has 5 professional bouts, all of which he won in the first round and all by Submission. Pawel has also defeated the 2012 European champion twice.
The Pride Of His Parents
Pawel's father always wanted him to become a soccer player, and he was not very happy with him not playing football anymore. Still, he continued to make a name for himself in MMA, making his parents proud of his unprecedented achievements.
Fighting with an injured knee

The most challenging fight for Pawel was the fight in the final of the Open Championship, held in Croatia in 2012. It was his first fight after sustaining a knee injury, and he only had 10 days to prepare for it. In the final, he was leading his opponent with a 2:0 score line. Unfortunately, his stamina was running out, and the opponent took full advantage and won back-to-back points to lead with a 2: 6 score line. However, he got two more points and eventually won the fight with a 7:6 score line, with only 10 seconds to go for the final whistle.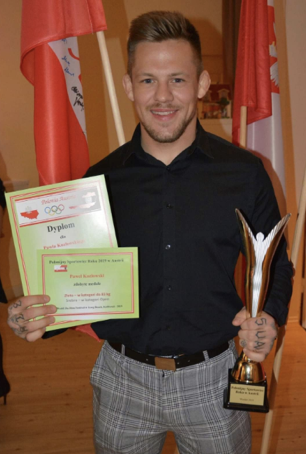 Pawel Kozlowski – The Legend
At pro-MMA, Pawel Kozlowski is unbeaten with a record of 5-0-0, securing all his wins in the first round. He is also a six-time European Championship medalist in Jiu Jitsu, having won over 400 matches with another 500 Jiu Jitsu fights worldwide. He has won three European titles and the Grand Slam in Abu Dhabi, the most prestigious tournament in this sport. Pawel released an instructional DVD about a technique he has developed called the "GremlinLock," thus becoming a legend of the sport.
Preview on the USA vs Wales game at World Cup Group Stage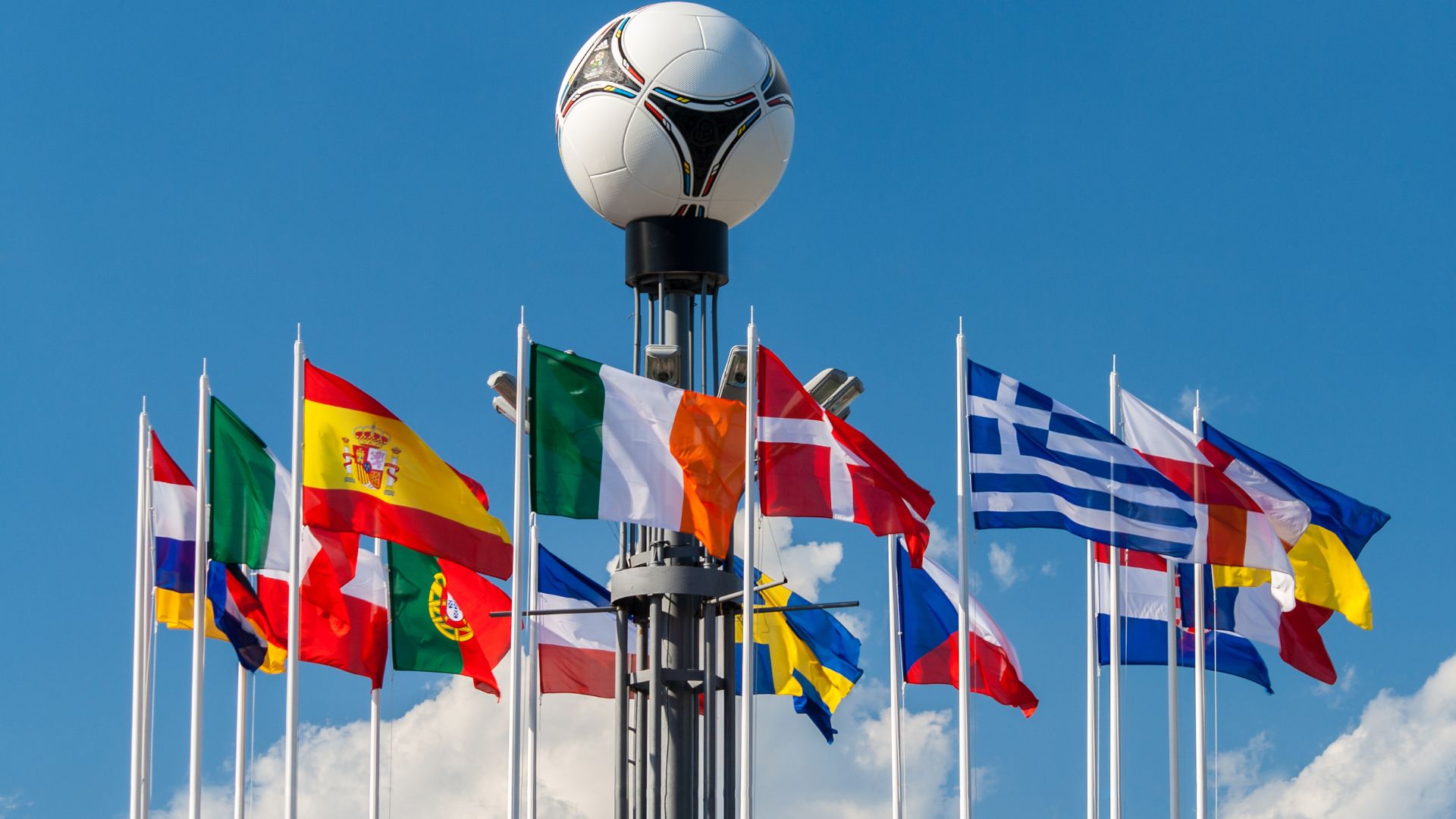 The 2022 FIFA World Cup in Qatar begins in less than 35 days and one can't help but be ecstatic about this fact even though football is going through one of its most hectic periods ever. 
On the 18th of November, the 32 best national football teams in the world will converge in Qatar for the chance to attain supremacy and become World Champions. Eight groups have been drawn for this tournament and the best two teams will qualify for the knockout stages. The results of the draw made on April 1, 2022 are as follows:
Group A: Qatar, Ecuador, Senegal, Netherlands
Group B: England, Iran, USA, Wales
Group C: Argentina, Saudi Arabia, Mexico, Poland
Group D: France, Australia, Denmark, Tunisia
Group E: Spain, Costa Rica, Germany, Japan
Group F: Belgium, Canada, Morocco, Croatia
Group G: Brazil, Serbia, Switzerland, Cameroon
Group H: Portugal, Ghana, Uruguay, South Korea
This article places its focus on group B. More precisely it focuses on the group game between the United States of America (USA) and Wales. This match takes place on the 21st of November and will be the second group B match of the day with England facing Iran before this fixture happens. This gives fans enough time go get in their late USA Wales prediction if they haven't already. 
Before we dive deeper into the match itself, we first need to have a brief history of how they qualified for the World Cup. 
Wales 
The Welsh national team were put in a qualification group with giants Belgium, the Czech Republic, Belarus and Estonia. They were able to earn 15 points from their 8 games played and finished second below group winners Belgium who won the group by five points. Finishing second meant they had to go through two more playoff matches before getting qualifying for the World Cup. They were able to best Austria and Ukraine, ending both countries hopes of qualifying for the World Cup and booked a flight to Qatar for themselves. 
United States 
The United States were placed in a group with the likes of rivals Canada, Honduras, Costa Rica, Mexico, Panama, Jamaica and El Salvador. They finished third in that group and qualified for the World Cup on goal difference after they finished level on points with Costa Rica (25 points).
On the 21st of November the 19th ranked Wales will face off against the 16th ranked USA at the Al Rayyan stadium and that match could be the most important for both teams who aspire to qualify for the knockout stages. This is because the other two teams in the group are England and Iran and the favorites to win the group and one of the favorites to win the entire tournament and an Iran team not fancied to come away from the group with even a point. Football isn't a sport played on paper but these facts are undeniable and it makes their opening fixture against each other the most important one and a win for each team might all but secure qualification to the next round. 
If you go by their world ranking, the 16th ranked USA will be seen as slight favourites against the 19th ranked Wales but the form of both teams heading into the World Cup may indicate that the match will be much closer. 
In their last five games, Wales have not been able to win any of them. In fact, you would have to go back to their win against Ukraine in May, which secured them World Cup qualification as the last time they were able to win a competitive game. They didn't win any of their UEFA Nations League group games and go into the tournament in bad form.
Since their 5-1 World Cup Qualifier win over Panama in March, the US have been able to win two of their last seven international matches with those wins coming against Grenada in the CONCACAF Nations League and Morocco in an international friendly. 
Their recent result was a 0-0 draw against Saudi Arabia which caused a lot of upset among fans in the US. You could argue that their form going into the tournament is slightly better, but only slightly. 
It isn't looking good for either team in the lead-up to the tournament but when they walk out onto the pitch for their encounter, the form book goes out the window and each player on both sides will have to produce the performance of their lives. 
Who will be the key players?
Wales 
For Wales, you've got to look no further than the legendary Gareth Bale. The Welsh wizard has almost singlehandedly dragged his national team to the World Cup with huge performances during qualifying stages and will definitely be there to help his team achieve success against the Americans and beyond. He will be by far the best player on the pitch come the 21st of November and will assert his authority on the match as the greatest players do. 
Right behind him is Aaron Ramsey. The 31 year old midfielder has been there over the years as a key cog in the Welsh midfield machine and will be key in helping Wales control the middle of the park with his experience and quality. 
United States
Captain America aka Christian Pulisic has already led his country to huge wins in the past but this tournament will be his biggest challenge yet. At 24, Pulisic has already graced some of the biggest stages in world football and will be looked at by his young teammates as a talismanic figure. 
His lack of consistent playing time at Chelsea may be a bother going to the World Cup but Pulisic will be up to the challenge when the time comes. 
Weston McKennie has had difficult time with injuries in recent times but it looks like he has found some fitness now and his timing couldn't be better. The Juventus man is an important part of that US midfield and his partnership with Tyler Adams and Yunus Musah will be crucial if they are to secure victory over the Welsh. 
This is Wales' first World Cup appearance since 1958 which means that this is a first World Cup appearance for these players. The same could also be said for the young United States team to an extent. It has been eight years since their last World Cup appearance and they have assembled a very young crop of talented players and the majority of the squad will be participating in their very first World Cup. 
The nerves will be high on both sides and the sense of occasion will be nauseating but they will have to shake off all of the nerves and anxiety in order to play the match and not the occasion. Glory awaits one or none of these two teams in Qatar but it's up to them to decide their destiny.