Top 10 Eyewear Styles 2020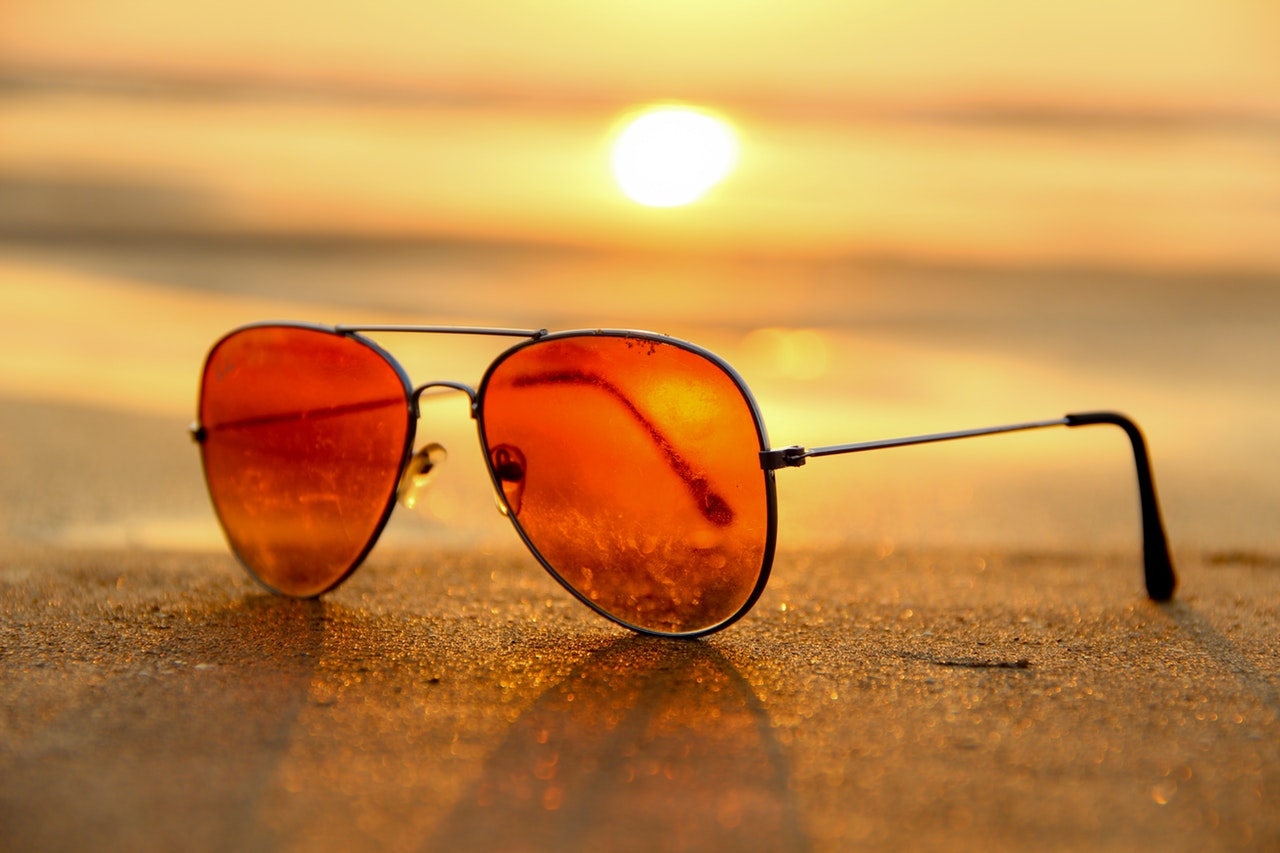 Eyewear makes for the perfect accessory to add oomph to your style quotient and make you stand out in the crowd. Be it stylish eyeglasses or sunglasses, this is a must-have for all the wardrobes. Whether you wear them professionally or just to get some heads turning while you walk around the city, having the right eyewear can take your look to a whole new level. 2020 is all about going trendy and classy with your look and so we have curated top 10 eyewear styles just for you! Not only this, you can also grab these beauties from one of the best in-line Zenni Optical and also make use of Zenni Optical promo code to maximize your savings.
1. Transparent Frame Glasses
Transparent framed glasses or as you can also call them clear frame glasses are the current favourite of most people, especially if we talk about fashion designers and bloggers. Chic and subtle at the same time they get merged immediately with almost every type of attire and clothing, adding that little spark and uniqueness to it. These glasses can be worn by both men and women and also they come in different shapes and sizes to meet all the fashion needs.
2. Leopard Print Glasses
Leopard print is another pick of the year! These stylish glasses are sure to raise all brows and get you all the attention, especially for men. For women wanting to wear them, they can opt for the oversized-round frame type or any other type suiting their face shape. These are sure to add a lot of glam and class the minute you pair them with your attire. Mostly these frames come in yellow or brown caramel like colours with hints of black.
3. Golden Metal Frames
This one's our personal favorite! Golden metal frames are the perfect definition for the statement eyewear if one has to say. Chic and classy yet subtle at the same time, this frame is a must-have for all the people especially all the girls, as adds to femininity. Even men can pair these up with their professional look or something formal to have a kind of vintage look and simply look dapper without even trying. So, if you're on a lookout for something fun and quirky go for the golden metal frame and look stylish effortlessly.
4. Oversized Square/Round Frames
Oversized frames can never go out of style, no matter how many trendy new styles come and go. These frames are timeless and the forever go-to frames when it's about looking fashionable while taking care of your eyes at the same time. These unisex frames come in round and square shape and can be bought what best compliments the shape of the face. Pair them up with a classic t-shirt, high waist denim and a pair of shoes and you'll be in the 70's – 80's era all over again!
5. Cat-eye Frames
Cat-eye frames are another trendy and statement pair of eyewear one should have. These glasses are a total game changer. Mostly preferred by students and working females, cat-eye glasses make for a bold and sexy look. Perfect to pair them up with an attire for a vintage look.
6. Blue Light Filter
We all live in the digital era now and as the time is passing, technology is taking over even the smallest of things. Along with comfort and ease, the increased hours spent in front of the screens are somewhere affecting our eyesights. With more and more people becoming aware, blue light filter lenses are a must-have for all because these reduce the strain on eyes and helps relax them from the light emitted from our laptops, smartphones and other devices.
7. Aviators
At the moment aviators are back and enjoying a lot of attention in the fashion world. The spring runways showed a lot of them and since then people have been going crazy over them. If you still hold one of these, then you just got lucky! But if you don't then maybe just buy one choose from so many other options available to you.
8. Clip-on Sunglasses
One of the biggest sunglasses trends this year is the clip-on sunglasses. The two-in one sunglasses and eyeglasses can be quite a saviour for your wallet. Go from light to dark in milliseconds by simply removing the magnetic clip on. Wear your eyeglasses while reading and stuff and get the shades on and step out in style.
9. D-frame Sunglasses
D-shape frames are going to be the pick up for men this year. These sunglasses have a very masculine and charming feel to them, making it a perfect pick for all the men. They can be bought in various colours, sizes and even printed ones if one wishes to.
10. Geometric Sunglasses
Geometrical shapes, be it square or hexagonal can instantly make you the centre of attention. Perfect for all occasions and both men and women, these are sure to notch up your look and add glamour to your attire. Choose the size of these geometric sunglasses i.e. oversized or small according to your personality and face cut and you'll be all set to pair them up anytime anywhere.
Go light on your wallet because now, you can easily shop for all these styles online at the comfort of your home. Massive and unbelievable deals going-on at Zenni Opticals are here to ensure you stay one step ahead in the fashion game with all the trendy and top eyewear 2020 collection.
Meet Sam Jacobs – The Young Prodigy and Creator of a multi-million-dollar Fortune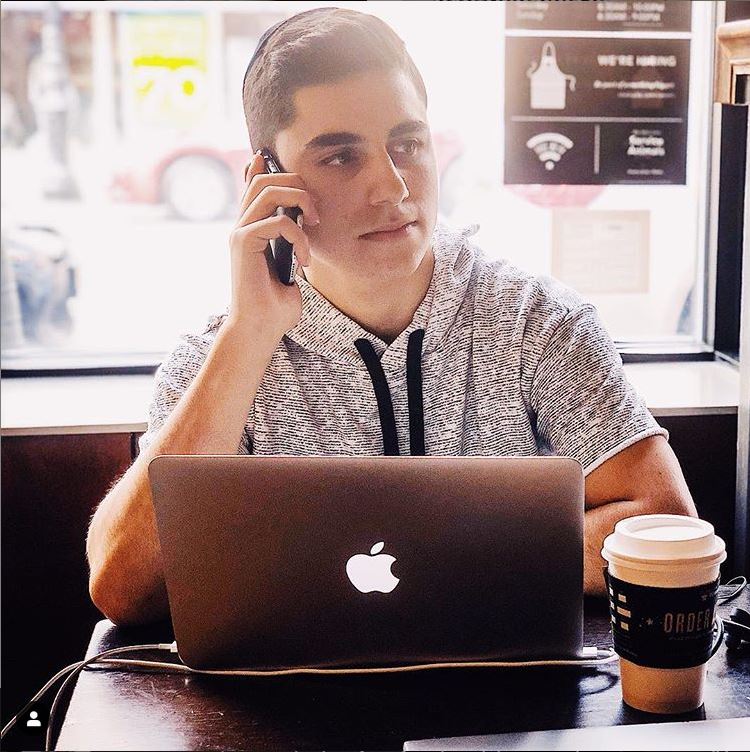 It is fair to say that there hasn't been a better time than the present to start an online business. E-commerce, blogs, services – irrespective of the niche, it is more than possible to go about creating a multi-million dollar empire with some dedication, hard work, and ingenuity. Meet Sam Jacobs – the 18-year-old American prodigy who has successfully cracked the code behind e-commerce marketing and made more than millions of dollars in the process.
Sam got his start back in his early school days on a much smaller scale when he was just selling candy bars. Realizing his potential as he grew older, he channeled his entrepreneurial spirit by taking the leap at the age of 16 and starting a Shopify dropshipping business. For the first few months, as Sam recalls, he had to put in a lot of effort and grind relentlessly to take his dropshipping venture off the ground. For the first few months into his business, he hardly saw any success, but his determination to keep going in the face of zero results eventually led him to prominence. During the period when he turned 18, Sam's sales catapulted to over a million dollar, and since then, he hasn't looked back.
Besides successfully running his own e-commerce business, Sam founded two other companies where he continues to serve as the CEO. With that, he has also been mentoring and educating thousands of others who are interested in becoming entrepreneurs and exploring the scope of business in the e-commerce space. Through his website and an Instagram page, he teaches and inspires his followers to explore the path of entrepreneurship.
Owing to his personal background, Sam realized the importance of working hard at a very young age. Today, he credits all his success to his family and friends who showed faith in him. For his exceptional work, he has been featured in some of the leading publications across the world, and in all of them, he has spoken about having the right mindset and the will to put in efforts.
He advises the next wave of entrepreneurs to find the 'WHY' factor and the reason that drives them to wake up every morning. "Once you have identified this WHY in life, the next step is to break it down into small goals and work towards achieving them," says Sam.
Just like any other entrepreneur, Sam too has faced his fair share of difficulties in reaching the pinnacle. However, it was his perseverance that brought him results. Sam's ingenuity to achieve so much helped him in getting endorsed by the likes of Tai Lopez and Grant Cardone among other renowned personalities. Besides, he frequently flies across the United States to share his entrepreneurial experience and speak on the art of making money online.
The story of Sam Jacobs sets an example that the path to discover the sweet spot of success is not an easy one, but the ones who sail through the rocky waters, survive in the long run.