Top 10 Eyewear Styles 2020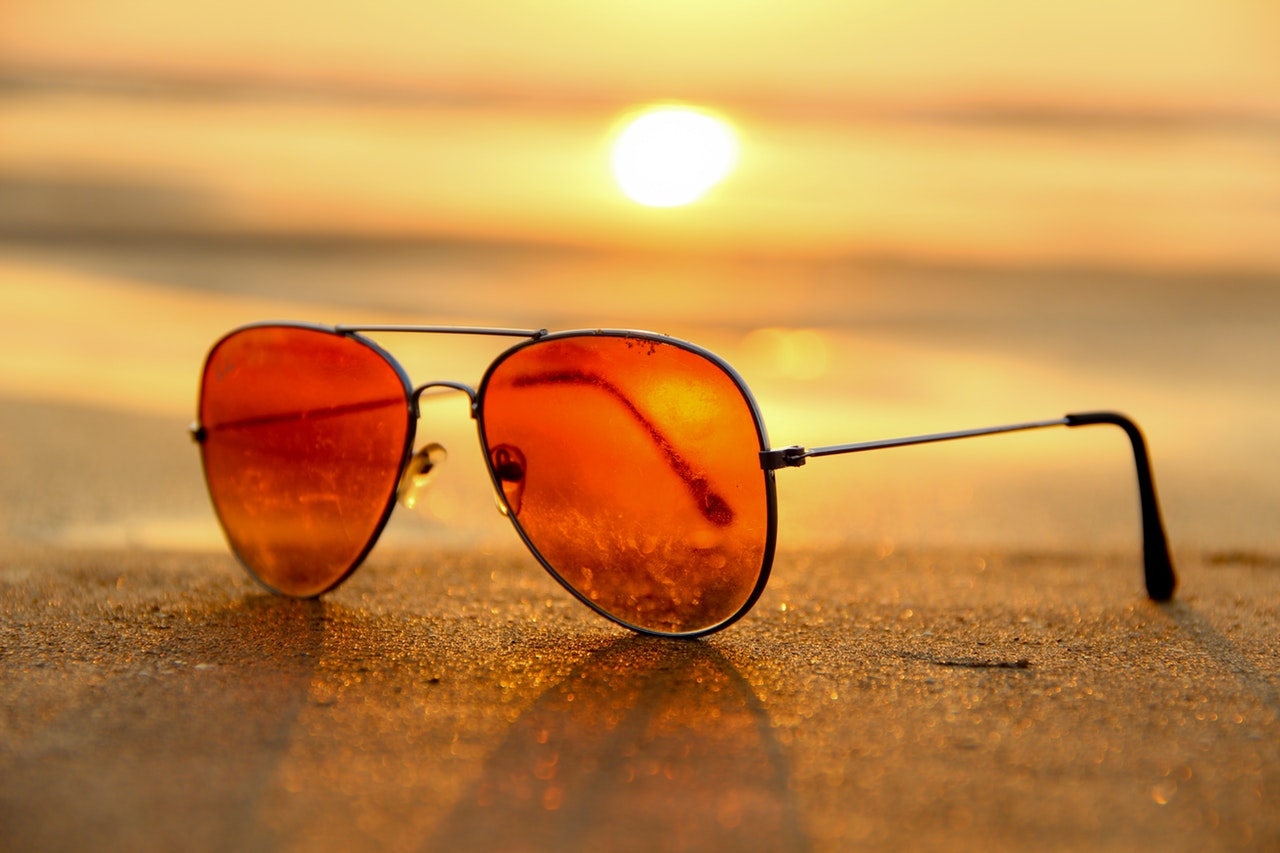 Eyewear makes for the perfect accessory to add oomph to your style quotient and make you stand out in the crowd. Be it stylish eyeglasses or sunglasses, this is a must-have for all the wardrobes. Whether you wear them professionally or just to get some heads turning while you walk around the city, having the right eyewear can take your look to a whole new level. 2020 is all about going trendy and classy with your look and so we have curated top 10 eyewear styles just for you! Not only this, you can also grab these beauties from one of the best in-line Zenni Optical and also make use of Zenni Optical promo code to maximize your savings.
1. Transparent Frame Glasses
Transparent framed glasses or as you can also call them clear frame glasses are the current favourite of most people, especially if we talk about fashion designers and bloggers. Chic and subtle at the same time they get merged immediately with almost every type of attire and clothing, adding that little spark and uniqueness to it. These glasses can be worn by both men and women and also they come in different shapes and sizes to meet all the fashion needs.
2. Leopard Print Glasses
Leopard print is another pick of the year! These stylish glasses are sure to raise all brows and get you all the attention, especially for men. For women wanting to wear them, they can opt for the oversized-round frame type or any other type suiting their face shape. These are sure to add a lot of glam and class the minute you pair them with your attire. Mostly these frames come in yellow or brown caramel like colours with hints of black.
3. Golden Metal Frames
This one's our personal favorite! Golden metal frames are the perfect definition for the statement eyewear if one has to say. Chic and classy yet subtle at the same time, this frame is a must-have for all the people especially all the girls, as adds to femininity. Even men can pair these up with their professional look or something formal to have a kind of vintage look and simply look dapper without even trying. So, if you're on a lookout for something fun and quirky go for the golden metal frame and look stylish effortlessly.
4. Oversized Square/Round Frames
Oversized frames can never go out of style, no matter how many trendy new styles come and go. These frames are timeless and the forever go-to frames when it's about looking fashionable while taking care of your eyes at the same time. These unisex frames come in round and square shape and can be bought what best compliments the shape of the face. Pair them up with a classic t-shirt, high waist denim and a pair of shoes and you'll be in the 70's – 80's era all over again!
5. Cat-eye Frames
Cat-eye frames are another trendy and statement pair of eyewear one should have. These glasses are a total game changer. Mostly preferred by students and working females, cat-eye glasses make for a bold and sexy look. Perfect to pair them up with an attire for a vintage look.
6. Blue Light Filter
We all live in the digital era now and as the time is passing, technology is taking over even the smallest of things. Along with comfort and ease, the increased hours spent in front of the screens are somewhere affecting our eyesights. With more and more people becoming aware, blue light filter lenses are a must-have for all because these reduce the strain on eyes and helps relax them from the light emitted from our laptops, smartphones and other devices.
7. Aviators
At the moment aviators are back and enjoying a lot of attention in the fashion world. The spring runways showed a lot of them and since then people have been going crazy over them. If you still hold one of these, then you just got lucky! But if you don't then maybe just buy one choose from so many other options available to you.
8. Clip-on Sunglasses
One of the biggest sunglasses trends this year is the clip-on sunglasses. The two-in one sunglasses and eyeglasses can be quite a saviour for your wallet. Go from light to dark in milliseconds by simply removing the magnetic clip on. Wear your eyeglasses while reading and stuff and get the shades on and step out in style.
9. D-frame Sunglasses
D-shape frames are going to be the pick up for men this year. These sunglasses have a very masculine and charming feel to them, making it a perfect pick for all the men. They can be bought in various colours, sizes and even printed ones if one wishes to.
10. Geometric Sunglasses
Geometrical shapes, be it square or hexagonal can instantly make you the centre of attention. Perfect for all occasions and both men and women, these are sure to notch up your look and add glamour to your attire. Choose the size of these geometric sunglasses i.e. oversized or small according to your personality and face cut and you'll be all set to pair them up anytime anywhere.
Go light on your wallet because now, you can easily shop for all these styles online at the comfort of your home. Massive and unbelievable deals going-on at Zenni Opticals are here to ensure you stay one step ahead in the fashion game with all the trendy and top eyewear 2020 collection.
How Conventional Scores Are Stopping Most Millennials From Accessing Credit and How One Company Is Changing That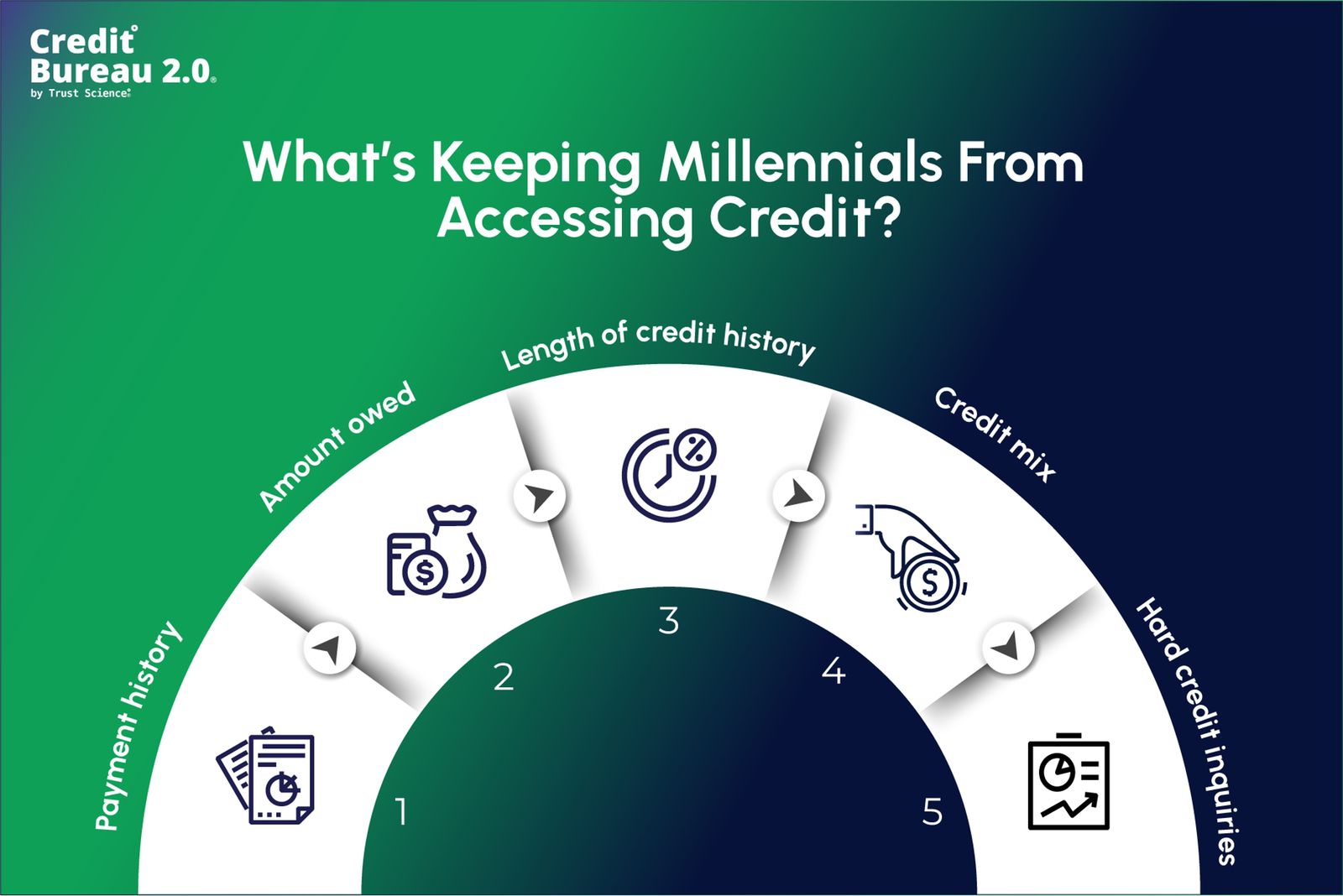 Credit scores are a barrier to entry for just about everything for millennials. Trust Science® is taking new metrics into account to expand access to credit with Credit Bureau 2.0®
What's Keeping Millennials From Accessing Credit?
The concept behind a credit score seems simple enough. It tracks your credit history to see if you're someone that a bank or lender can trust to pay back a loan. However, conventional credit scores just don't account for the way that millennials and Gen Z handle their finances.
Even where a person would be fully capable and reliable in paying back a loan, the lack of an established credit score can prevent them from accessing credit, or at least from getting as much as they should be able to. That leaves millennials without an on-ramp into the modern economy and it can also jeopardize access to other "credit gated" necessities like housing.
The way that conventional credit scores are calculated is complex but boils down to 5 essential metrics:
Payment history
Amount owed
Length of credit history
Credit mix
Hard credit inquiries
You can start to see the issue for millennials when you look at what data goes into their credit scores. For one thing, younger people don't have a long credit history. Even without other factors, simply being young and only having had so much time to build credit puts them at a disadvantage. However, millennials have also been tending to establish credit later in life compared with previous generations, putting them at a further disadvantage.
The most significant issue here is the credit mix. Different types of credit affect credit scores differently, and millennials generally don't have a favorable mix. While they might have a credit card or two, they generally don't have mortgages. These are the most beneficial type of credit to have on your credit report, and millennials really have that going against them.
The student loan crisis also plays a big role. Young people today have much higher student loan debts than previous generations, meaning they have a great amount of credit owed. Not only that, but many can begin to fall behind on payments and see that amount grow. This can quickly send a credit score spiraling out of control.
Student loans aren't the only threat. When young, some people make poor decisions. They could find themselves making credit mistakes very early on and suffering the fact that those mistakes can haunt their score for seven years in general. That means someone at 25 is still paying for a mistake made at the age of 18, even if they've been on the up and up ever since.
It's clear that conventional credit scores weren't designed with the current landscape in mind and that young people are being negatively affected. But what exactly can be done about this? One company is changing the way that lenders look at creditworthiness to make it possible for millennials to mitigate these issues.
How Credit Bureau 2.0 Fixes Those Problems
Trust Science is an innovative fintech company that has developed Credit Bureau 2.0, a scoring service that acts as an antidote for lenders, offsetting the problems posed by conventional credit scores. Instead of seeing a lack of credit history, a few negative issues from years ago, or a poor credit mix and ending any credit application, Credit Bureau 2.0 considers a wealth of additional data to generate a more accurate credit score.
Credit Bureau 2.0 expands the data used to calculate credit scores, getting the borrower's consented, permissioned data and/or acquiring Alternative Data in order to reach a more accurate credit score. For example, those applying for credit can use Trust Science's Smart Consent™ app to divulge their information safely and confidently to Trust Science, which is working on behalf of the lender that is trying to reach a decision about the borrower. By doing so, young people or other people without a credit history in-country can let prudent financial decisions in other areas of their lives demonstrate that they're trustworthy for greater credit.
The service is available to a wide variety of lenders, including auto lenders, installment lenders, and single-repayment lenders. It's in their best interest to find more reliable, deserving borrowers to give loans to, so Credit Bureau 2.0 benefits both sides of the transaction.
Trust Science CEO Evan Chrapko says that "Credit Bureau 2.0 isn't just about giving borrowers access to more credit than they would have had otherwise. It's about recontextualizing financial data to give both sides–lenders and borrowers–a more accurate and reliable way to enter into loans in the modern economy."