Top 10 Eyewear Styles 2020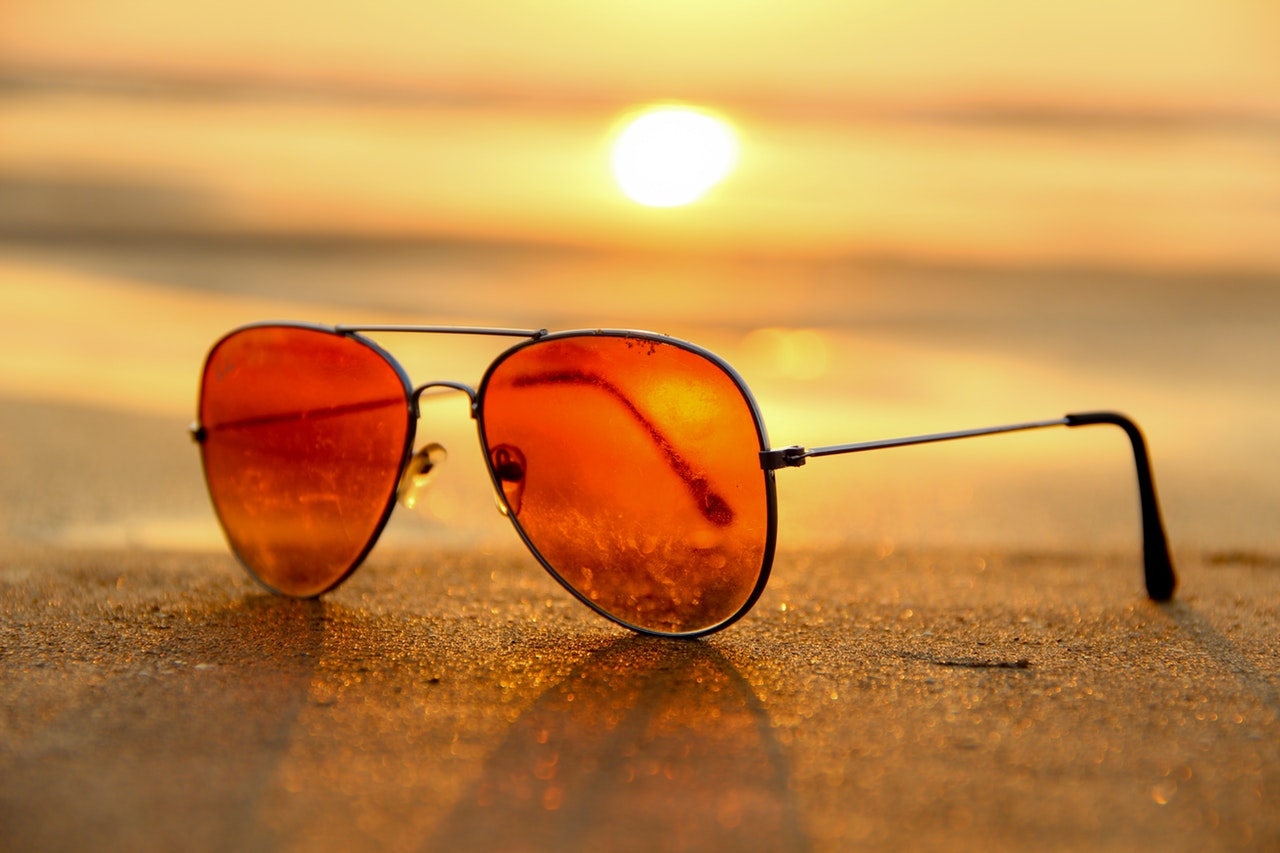 Eyewear makes for the perfect accessory to add oomph to your style quotient and make you stand out in the crowd. Be it stylish eyeglasses or sunglasses, this is a must-have for all the wardrobes. Whether you wear them professionally or just to get some heads turning while you walk around the city, having the right eyewear can take your look to a whole new level. 2020 is all about going trendy and classy with your look and so we have curated top 10 eyewear styles just for you! Not only this, you can also grab these beauties from one of the best in-line Zenni Optical and also make use of Zenni Optical promo code to maximize your savings.
1. Transparent Frame Glasses
Transparent framed glasses or as you can also call them clear frame glasses are the current favourite of most people, especially if we talk about fashion designers and bloggers. Chic and subtle at the same time they get merged immediately with almost every type of attire and clothing, adding that little spark and uniqueness to it. These glasses can be worn by both men and women and also they come in different shapes and sizes to meet all the fashion needs.
2. Leopard Print Glasses
Leopard print is another pick of the year! These stylish glasses are sure to raise all brows and get you all the attention, especially for men. For women wanting to wear them, they can opt for the oversized-round frame type or any other type suiting their face shape. These are sure to add a lot of glam and class the minute you pair them with your attire. Mostly these frames come in yellow or brown caramel like colours with hints of black.
3. Golden Metal Frames
This one's our personal favorite! Golden metal frames are the perfect definition for the statement eyewear if one has to say. Chic and classy yet subtle at the same time, this frame is a must-have for all the people especially all the girls, as adds to femininity. Even men can pair these up with their professional look or something formal to have a kind of vintage look and simply look dapper without even trying. So, if you're on a lookout for something fun and quirky go for the golden metal frame and look stylish effortlessly.
4. Oversized Square/Round Frames
Oversized frames can never go out of style, no matter how many trendy new styles come and go. These frames are timeless and the forever go-to frames when it's about looking fashionable while taking care of your eyes at the same time. These unisex frames come in round and square shape and can be bought what best compliments the shape of the face. Pair them up with a classic t-shirt, high waist denim and a pair of shoes and you'll be in the 70's – 80's era all over again!
5. Cat-eye Frames
Cat-eye frames are another trendy and statement pair of eyewear one should have. These glasses are a total game changer. Mostly preferred by students and working females, cat-eye glasses make for a bold and sexy look. Perfect to pair them up with an attire for a vintage look.
6. Blue Light Filter
We all live in the digital era now and as the time is passing, technology is taking over even the smallest of things. Along with comfort and ease, the increased hours spent in front of the screens are somewhere affecting our eyesights. With more and more people becoming aware, blue light filter lenses are a must-have for all because these reduce the strain on eyes and helps relax them from the light emitted from our laptops, smartphones and other devices.
7. Aviators
At the moment aviators are back and enjoying a lot of attention in the fashion world. The spring runways showed a lot of them and since then people have been going crazy over them. If you still hold one of these, then you just got lucky! But if you don't then maybe just buy one choose from so many other options available to you.
8. Clip-on Sunglasses
One of the biggest sunglasses trends this year is the clip-on sunglasses. The two-in one sunglasses and eyeglasses can be quite a saviour for your wallet. Go from light to dark in milliseconds by simply removing the magnetic clip on. Wear your eyeglasses while reading and stuff and get the shades on and step out in style.
9. D-frame Sunglasses
D-shape frames are going to be the pick up for men this year. These sunglasses have a very masculine and charming feel to them, making it a perfect pick for all the men. They can be bought in various colours, sizes and even printed ones if one wishes to.
10. Geometric Sunglasses
Geometrical shapes, be it square or hexagonal can instantly make you the centre of attention. Perfect for all occasions and both men and women, these are sure to notch up your look and add glamour to your attire. Choose the size of these geometric sunglasses i.e. oversized or small according to your personality and face cut and you'll be all set to pair them up anytime anywhere.
Go light on your wallet because now, you can easily shop for all these styles online at the comfort of your home. Massive and unbelievable deals going-on at Zenni Opticals are here to ensure you stay one step ahead in the fashion game with all the trendy and top eyewear 2020 collection.
6 Reasons to Try Cannabis Edibles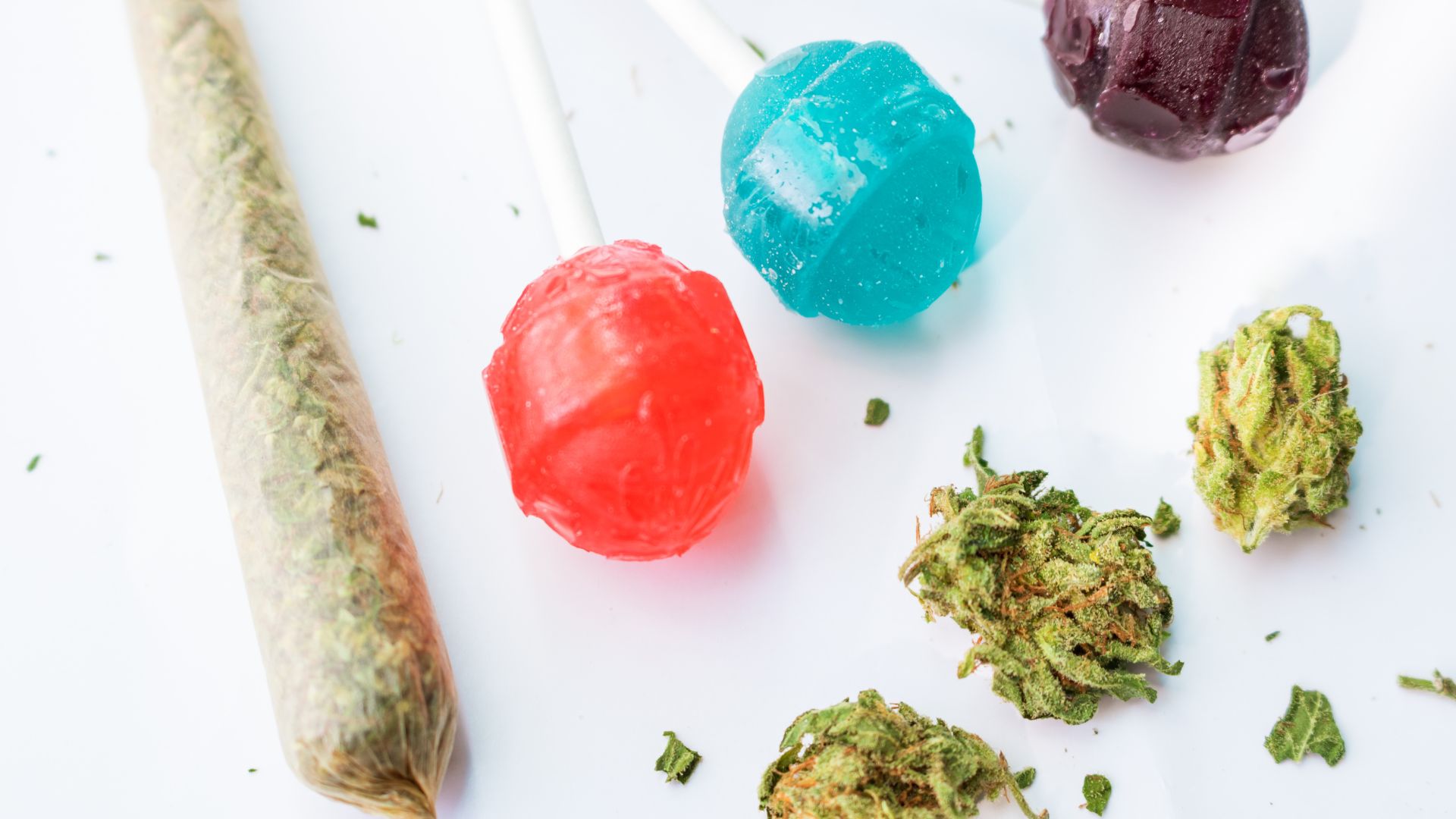 Are you looking for a reason to try cannabis edibles? If you're wondering if there are benefits to edibles that you can't get with other forms of cannabis, the answer is yes. Here are some of the best reasons to try cannabis edibles.
Some edibles are boosted
When you smoke cannabis flower, you're only getting cannabis. That's not a bad thing, but there are brands that sell edibles that have been boosted with other ingredients. For instance, you've probably seen capsules with added herbs to help you sleep – the same is true for edibles. 
One of the newer enhanced cannabis edibles are the Bits adaptogen-boosted edibles. These new cannabis edibles contain just 5mg of THC per Bit so you don't overdo anything. Each flavor is packed with a unique blend of adaptogens like ashwagandha, reishi, elderflower, lemon balm, ginseng, guarana, and rose hip.
Why adaptogens? Adaptogens have been proven to have a positive impact on the central nervous system by decreasing sensitivity to stressors. In other words, adaptogens reduce stress and anxiety and contribute to an overall sense of wellbeing. When you consume cannabis edibles boosted by adaptogens, you're going to feel more relaxed.
Edibles provide precise and consistent dosing
One of the best reasons to try edibles is for precise and consistent dosing. When edibles are made, the cannabis is thoroughly and evenly mixed in, so each serving has the intended dosage when the final product is made. In addition, premium cannabis brands like Verano lab test each batch to ensure quality and consistency with all of their products, including cannabis edibles. 
When you smoke flower, you won't always get the same amount of THC. It's nearly impossible to know how much THC or CBD you're getting from smoking flower. Even when you smoke the same strain in the same amount, the THC and other cannabinoids are distributed unevenly throughout each bud. 
If precise and consistent dosing is important to you, then edibles are going to be your favorite cannabis delivery method.
Edibles are tasty
Edibles taste good, so why not try them? It's just like eating a snack or a treat, but with a purpose. If you've avoided trying cannabis tinctures or oil because you don't like the flavor, that's understandable. Edibles are different because the taste of cannabis itself can be easily masked. 
Brands go out of their way to come up with recipes that taste good because they know some people don't like the strong flavor of cannabis. Edibles like brownies, cookies, and chocolate bars usually just taste like any other cookie, brownie, or chocolate bar. Premium cannabis brands will also use quality ingredients to produce the best cannabis-infused gummies, hard candies, and baked goods.
Edibles are easy to carry
If you want to carry your cannabis around discreetly, that's easiest with edibles. They usually come in smaller packages that you can fit into a pocket or bag, and edibles are easy to eat without anyone suspecting you're consuming cannabis.
When carrying edibles, be smart about where you bring them. Make sure you know where you can and can't have them. If you're headed to the airport of a government building, for example, you'll want to leave your edibles at home. 
The effects of edibles last for a long time
Smoking flower is great when you need relief quickly, but when you want the effects to last a long time, edibles are your best option. When you ingest cannabis, it takes longer for the effects to kick in, but those effects will last for a much longer time. You also don't need to consume as much cannabis to get these long-lasting effects.
Everyone is different, and the timing depends on a multitude of factors like our metabolism and whether you've eaten or have an empty stomach. However, in general, it takes between 30 minutes and 4 hours to start feeling the effects of edibles. From there, the effects can last a few hours or even up to twelve hours. This is why many people take edibles before going to bed – getting that full impact while they sleep makes them wake up feeling incredibly rested.
Edibles are a great alternative to smoking
Although smoking cannabis is probably the most popular consumption method, it's not for everyone. Edibles won't expose you to the potentially harmful effects of smoking. If you've been avoiding trying cannabis because you thought you had to smoke it, edibles are the perfect opportunity for you to try cannabis. 
Already familiar with edibles? Try something new
If you've been consuming cannabis edibles for a while, maybe it's time to try something new. If you've always been into baked goods, branch out and try some beverages, chocolate bars, or even an adaptogen-boosted cannabis gummy for example. There are plenty of edibles to choose from so you can be sure you'll find something new that you can enjoy.