Treat the Pandemic Blues with a Wrist Candy Pick-Me-Up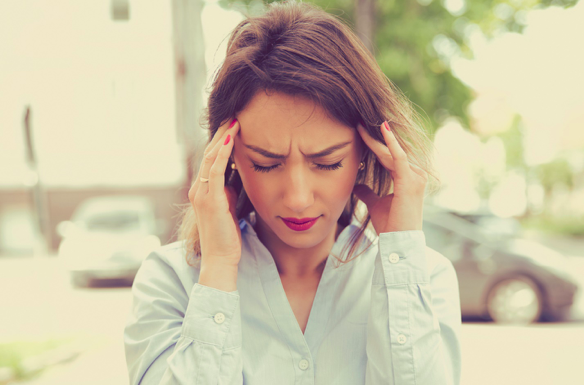 The past year was a slog for all of us. Job loss or uncertainty, isolation, worry about your family and friends, or having to recover from Covid-19, political turmoil, social unrest…it was a terrible year. As the new year begins, it is time to give yourself a little reward for surviving last year. Go ahead and indulge in some gorgeous wrist candy to pick up your spirits and remind yourself you're worth it. Reward yourself with a diamond tennis bracelet, and you are sure to feel more positive moving forward.
Stop Neglecting Yourself
Psychologists say many people are suffering from mild depression during the pandemic. It's no surprise that not being able to get out and about can dampen your mood. An outgrowth of staying home all the time is that many people stop caring about their appearance. There's no reason to put on makeup or get out of your pajamas if you're not seeing anyone, right? Wrong! It's crucial to your sense of self to continue to practice self-care, and that includes looking great so you feel great.
Your jewelry and best clothes shouldn't be languishing in jewelry boxes, drawers, or closets just because they won't be on display for the world. Get up in the morning, put on a beautiful outfit, slip a diamond tennis bracelet on your wrist, and you'll immediately feel ready to conquer the world from right in your living room.
Dress the Part for Work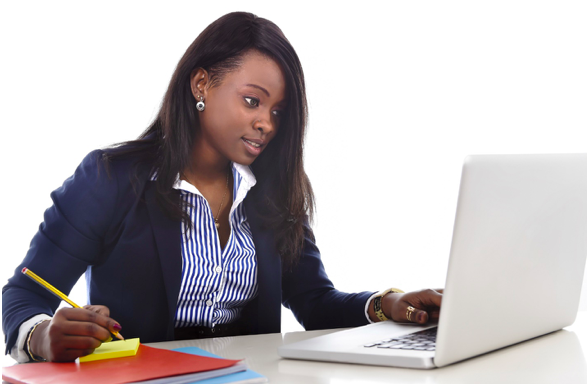 If you have to participate in Zoom meetings or Skype, take the time to look professional. Although most businesses have relaxed their standards for those working from home during the pandemic, that doesn't mean they aren't noticing who takes the time to put their best foot forward. You'll also feel more energetic and focused on those meetings if you're in a suit and wearing diamond earrings than if you have on fuzzy slippers and sweats.
Remember watching YouTube videos of the television host who accidentally showed the world he was wearing boxer underwear? Don't be the person remembered for that kind of mistake! Be the one remembered for looking smashing even when working from your living room couch.
Celebrating the Big Things AND the Little Things
Diamond tennis bracelets are often given as gifts to celebrate milestones in our lives – the birth of a baby, a promotion at work, a birthday, an anniversary. During a pandemic, it's more important than ever to mark these milestones in unforgettable ways so that we can look back and remember that even during a pandemic, there were moments of joy.
If you've been thinking of giving someone you love a gift of diamond jewelry, make this the year. There are endless styles of rose gold, yellow gold, and white gold tennis bracelets t choose from, and you can shop for them online, even during lockdowns and shelter-at-home. You'll be able to customize the look and have a fabulous diamond tennis bracelet or elegant gemstone piece delivered right to your door.
Even without a significant life even on the horizon, there's no better time to celebrate with some wrist candy. You and your partner survived living together 24/7 for months? Show your appreciation with some fine jewelry! He's learned how to cook now that he works from home? A man's diamond tennis bracelet will let him know you've noticed his new skills in the kitchen. Made it through another week teaching your kids at home? Order a gemstone or diamond tennis bracelet for being your family's official teacher of the year!
And where is the best place to buy a diamond bracelet?  SuperJeweler.com is an amazing website for diamond jewelry of all kinds!
The Best Kind of Online Shopping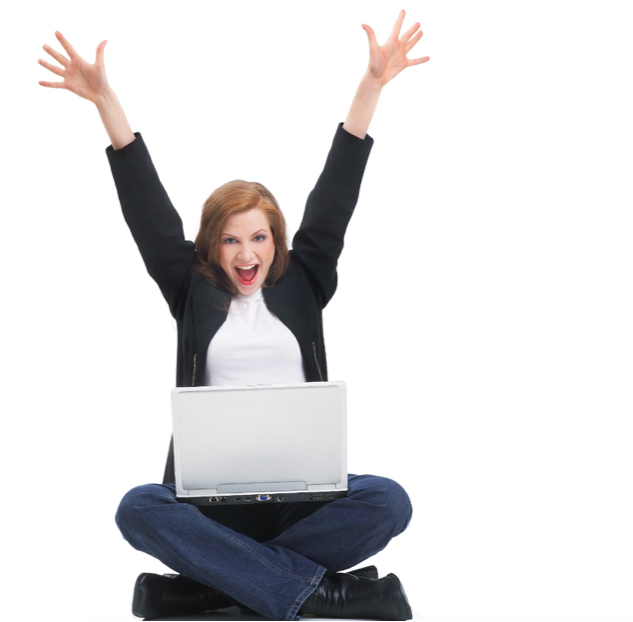 We've all been indulging in retail therapy during the pandemic. Those late-night forays on Amazon when we can't sleep can lead to questionable purchases. If you've ordered a burrito blanket or a robot dog at 1:00 am because you thought it would cheer you up, you also know what buyer's remorse is. You get that sinking feeling when a box arrives at your door, and you know it has something in it that you're going to want to return.
On the other hand, a diamond tennis bracelet is an investment in fine jewelry that you'll love just as much years from now as you do today. It won't lose its value; you can wear it with any outfit, and it will bring a smile to your face every time you slip it on your wrist. You'll also look fantastic and elevate your style. It's always money well spent. The anticipation of ordering jewelry online is only surmounted by the pleasure of opening the box and appreciating the sparkle as you wrap it around your wrist for the first time. Every time you wear a diamond tennis bracelet, you'll enjoy that same feeling. It never goes out of style.
Everyday Jewelry Just for You
You don't have to reserve fine jewelry for special occasions anymore. Diamonds in particular are an excellent choice for wearing at home. They are the hardest, most durable gemstone in the world, so you don't have to worry about damaging them. You can wear your diamond tennis bracelet to wash dishes, do the dusting, log on to work, or play with your pet.
If you plan to spend the day lounging in your favorite slouchy sweater and yoga pants, toss on some diamonds. You'll instantly feel special. As you move your arm, a diamond tennis bracelet will sparkle and shine, adding some glamour to your day, even if you're just binge watching your favorite show.
Why a Tennis Bracelet?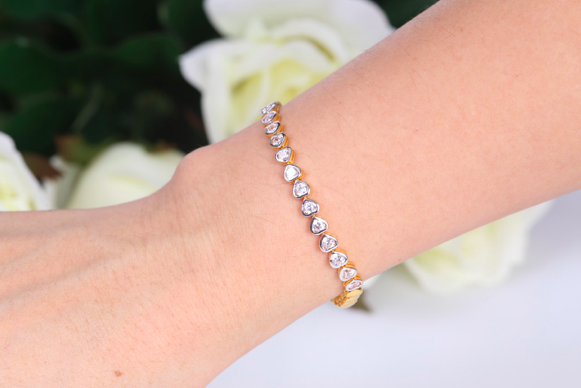 When shopping for wrist candy, a diamond tennis bracelet is a practical and elegant choice. The style is timeless and works well with everything from casual tees to your most formal clothing, but it is also durable. Some bracelets are delicate by nature – thin strands of gold that can kink, heavy bangles that can scratch, or elaborate mountings that can catch and snag.
Diamond tennis bracelets are designed to stand up to everyday wear. The individual stones are set in gold or platinum mountings that are arranged close together, providing additional strength. You can also choose from various options such as prong settings for maximum light refraction and channel settings that more fully protect the stones and give the illusion of an unbroken line of shimmer.
Wrist Candy as a Symbol of Survival
The pandemic will pass and become a memory for many of us. Nothing lasts forever, except diamonds. Buying some wrist candy now to symbolize surviving a very touch year is a way to commemorate your resilience. Years from now, you'll admire your diamond tennis bracelet and smile because you came through it with style and grace.
SPOTLIGHT: Sweet vinyl by DREAMOUR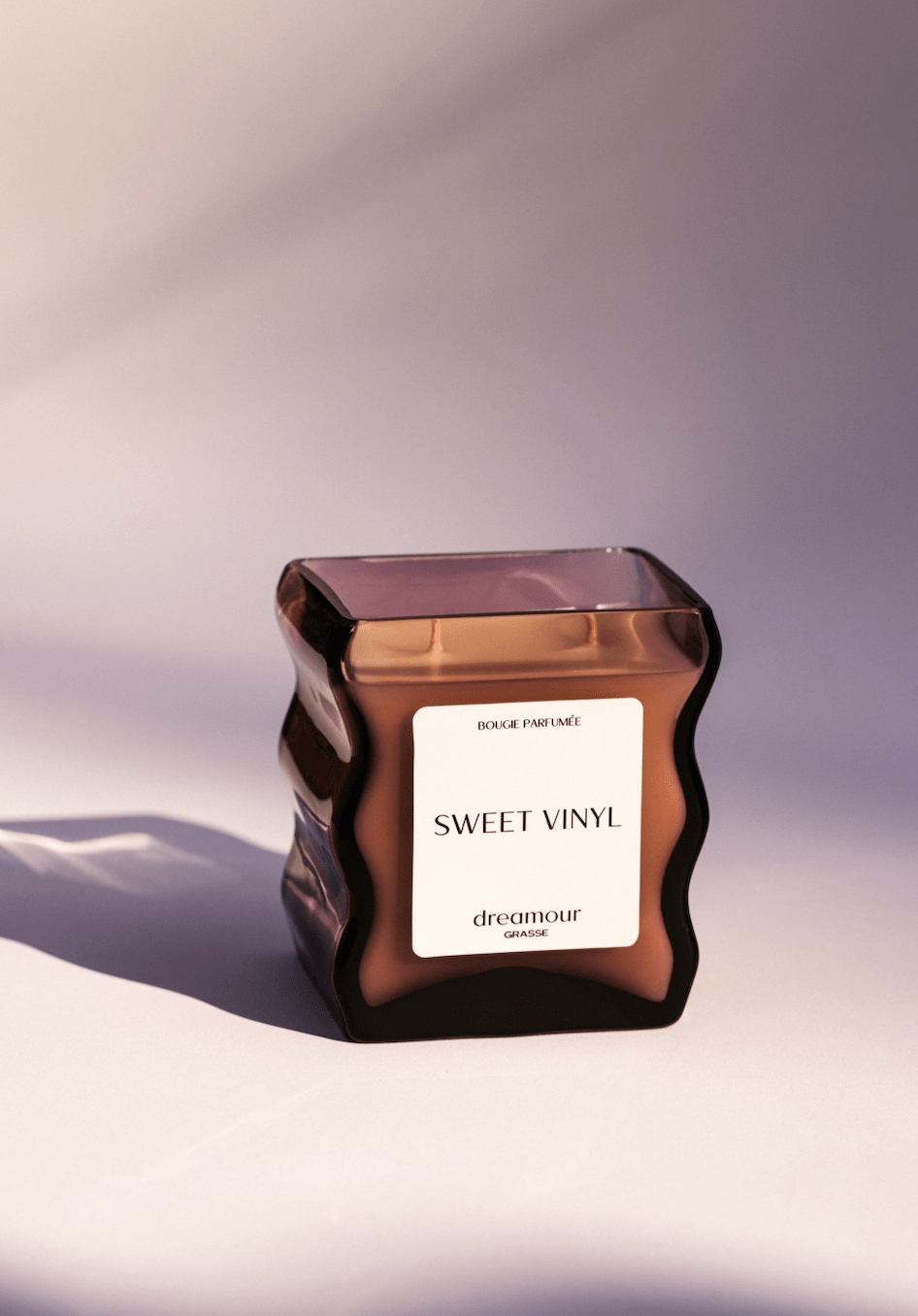 What happens when two immensely talented visionaries come together to create elegance and ingenuity in a sculptural glass fragranced candle? Dreamour. That is the long and short version of how Dreamour was created. Founded by Karissa Rowe and Neal Klotsman in late September 2022, Dreamour was founded with the goal of creating a luxury fragrance brand that operates at the intersection of functional art in the candle market space.
Rowe, a Parsons School of Design graduate, set out to fill the niche of integrating design in the candle marketplace. Unlike most candle vessels that are mass-produced, Dreamour's founders desired to prioritize the artisanal craftsmanship of glass in their production processes of the sculptural glass designs. This resulted in a long timeline of sourcing the globe for talented glass artisans who could transform a sketch into a functional and sophisticated candle vessel. Each and every candle vessel is hand-blown, inherently resulting in a one-of-a-kind product and unique experience for the consumer. These functional fragrant candles also act as a piece of décor due to its sculptural and alluring appearance.
Sweet Vinyl, Dreamour's first candle scent, fills the room with musky & leathery notes combined with earthy notes of vetiver and cypriol, topped with a citrus touch of bergamot and mandarin. The founders worked with master perfumers in Grasse, France, to create a scent that invoked notes of memorable moments, emphasizing high quality ingredients in the fragrances in a soy wax blend. This resulted in candles that consist of clean ingredients, a vegan formula, and is entirely cruelty-free.
It is the personification of the glass blowers' spirit, the heart of Grasse imprisoned in a bottle, and the narrative of two visionaries that sets Dreamour at the top of the candle market pedestal. Dreamour embodies the sophistication and savior-faire French perfumery as a luxury brand, while being a NYC based brand. Dreamour is currently stocked at Patron of the New in New York, along with other major designer luxury known brands. Rowe and Klotsman are currently expanding their production lines and will drop new fragrances and designs in early 2023. Don't expect anything ordinary with Dreamour, as they will continue to bring a unique perspective to the marketplace of home fragrances.
To find out more about Dreamour and their newest releases, you may visit the business's website dreamour.com or follow the company via its Instagram handle @dreamourshop.