Vapes or Cigarettes: What is the Difference?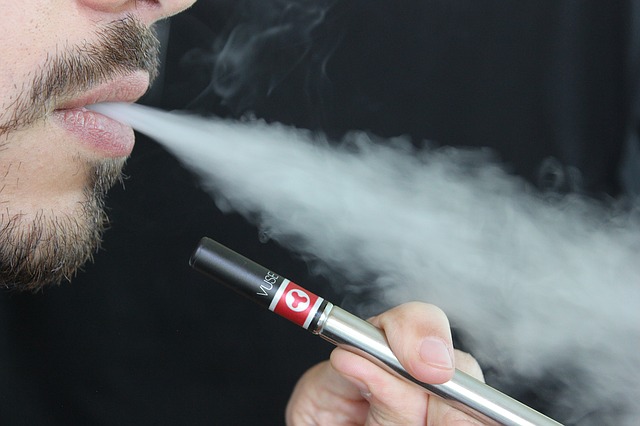 The world today is filled with people that smoke. Most of them use vapes or e-cigarettes and 1 in every 20 people on the planet take part in this past time. A large majority of this part of the population are under 35 years old. Of course, with in this statistic there are those who still use traditional products such as cigarettes and cigars but with the rise of the vaping world they too may soon fade away. Amongst these numbers, 1 in 3 e-cigarette smokers are using it daily and a lot of these users tend to smoke more than they would if they were smoking traditional cigarettes. By now, we have probably all seen those commercials on t.v. that explain how many cigarettes equal one cartridge of nicotine.
Although it is always our choice to decide if we pick up smoking or not, sometimes life can bring along certain circumstances that make us feel as if we need that relief. It is clear that any of these kinds of products are not good for our health but some of us choose to do anyways because it brings a sense of calmness and relaxation to that person using the product.
Is Vaping A Good Alternative Over Cigarettes?
If you are a smoker and you do not plan to quit anytime soon, then vaping would be the best route to take for many reasons but keep in mind that it is all in moderation. Vaping can and will still cause health problems but truly can be the perfect alternative for those looking to slow down or slowly quit. There is no comparison between vapes and cigarettes but there are many between the types of vapes and vape products that are available in stores.
Which kind Of Device Should I Choose?
If you are in the market for a new smoking device then make sure you do your research before spending the money on something that may need to be replaced in a couple months. Instead, know what you want to purchase once you walk into your store of choice. Invest in a good battery… some can get way to hot to handle and these are usually amongst the cheaper choices. On the other end f the spectrum you will find much more effective devices such as the Vaporesso Luxe or Vaporesso Target Mini. These are products that will be sure to last you a long time and will leave you feeling as if you had invested in the right product. The higher end devices will cost you about $50-$100 but you will be happy.
What Are the Differences Between Nicotine Vapes and Smoking Cigarettes?
Do you know the differences that can happen by at least switching to vaping? No matter what, let's be honest, nicotine is nicotine but there are advantages to your health. The most famous question of whether it is safer or not can be answered with a simple yes, it is. Cigarettes have about 7,000 toxic chemicals with in each stick. Vapes have nicotine that comes directly from an extraction of the tobacco plant but they also have the flavorings or e-juices that go along with it. We also do not yet know the effects of the juices on our bodies either but it cannot exactly be good for our health. The process of vaping has only been around for a short amount of time so to say we can properly determine what could happen to our health is unclear.
Also, keep in mind that using a vape can and will be just as addicting if not more addicting than smoking traditional cigarettes. It will be different for everyone but just remember that these vapes are handheld and can be smoked anywhere so it is much easier to smoke the day away as opposed to having to wait for that next cigarette break. So, imagine this, if the stats say each pod is just like smoking 40 cigarettes and you have access to puff on your vape whenever you want then it will be hitting your lips all day long. A cigarette break for the majority of people happens every hour or two, sometimes even longer.
Keep in mind…
Vapes have not been approved by the food and drug administration but can still be found in stores everywhere. In most people's minds, this makes sense because smoking is bad for you but this did not stop them from approving cigarettes. The differences these days compared to the old days when it comes to the sale and purchasing of these items is that the vapes and e-juices are attracting younger and younger crowds. The devices have been made to look like things that can easily be passed off as something else. This means our teenagers of the world can and will have easier access to these products. The companies that promote these things seem to market the younger generations and they do this by naming these flavors after things that would attract children.
Some examples of what they are naming many of these e-juices are Unicorn Breath, Candy Crush, Blue Razz Lemonade, and Space Jam. These are just a few of the names too, so imagine yourself as a child and you see these items as you walk by. What would come to mind first? Most kids would think, "Yummy, Blue Razz Lemonade!" Let's face it… it sounds amazing but it is not a drink.
No matter which end of the spectrum you may be on when it comes to vaping and smoking, if you are a daily nicotine user and have no plans to quit anytime soon, then remember to consider a device that will allow you to get your money worth. Investing in a higher end product will ensure that wallet does not hate you in the near future. Purchasing a new, cheaper battery or device will keep you purchasing them every few months or so. If you are going to spend $20 on something every time and find you had to purchase 3 or 4 of them in a year then know that buying one $50 vape will certainly last you through the whole year and then some without having to replace it.
6 Reasons to Try Cannabis Edibles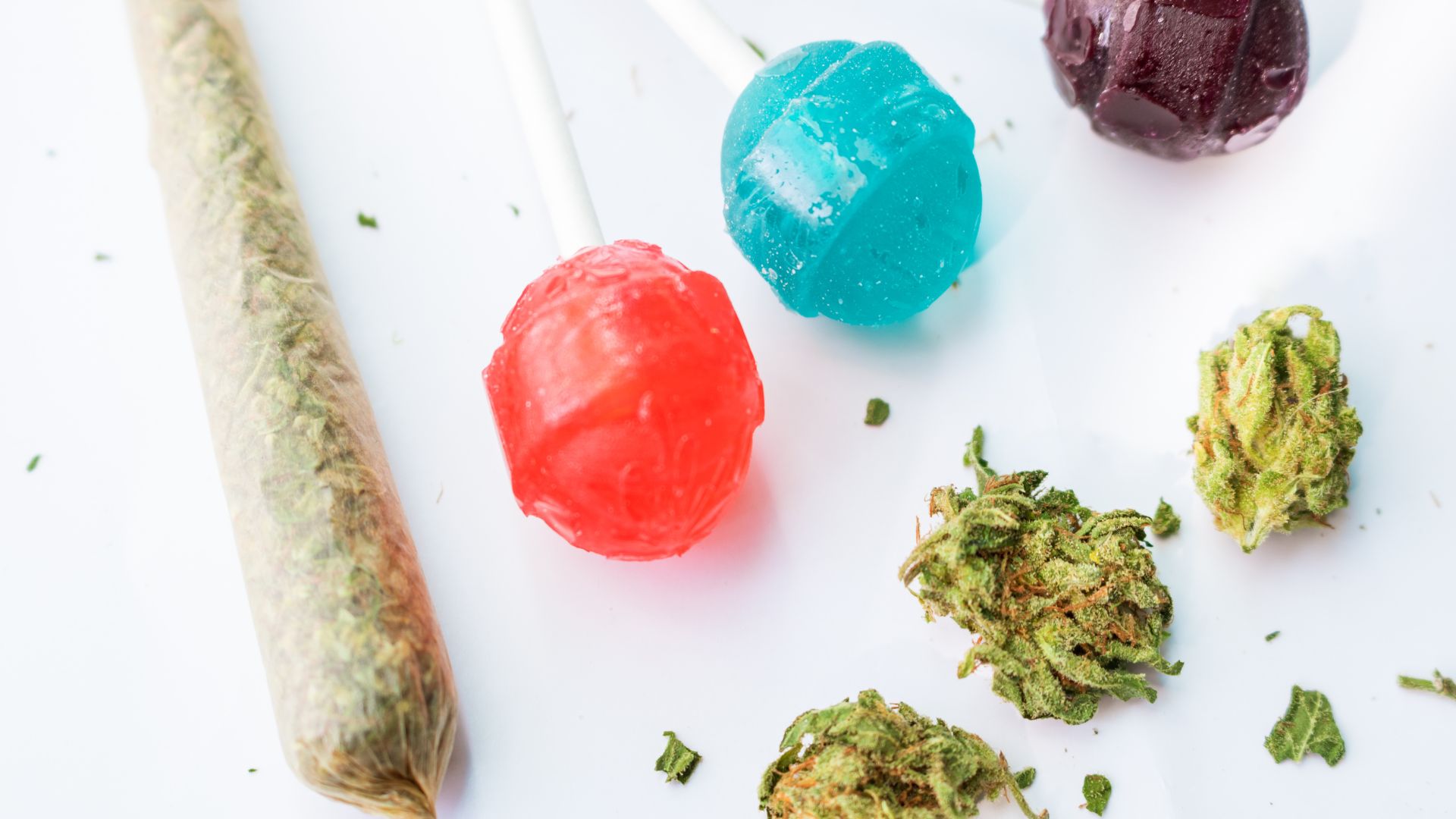 Are you looking for a reason to try cannabis edibles? If you're wondering if there are benefits to edibles that you can't get with other forms of cannabis, the answer is yes. Here are some of the best reasons to try cannabis edibles.
Some edibles are boosted
When you smoke cannabis flower, you're only getting cannabis. That's not a bad thing, but there are brands that sell edibles that have been boosted with other ingredients. For instance, you've probably seen capsules with added herbs to help you sleep – the same is true for edibles. 
One of the newer enhanced cannabis edibles are the Bits adaptogen-boosted edibles. These new cannabis edibles contain just 5mg of THC per Bit so you don't overdo anything. Each flavor is packed with a unique blend of adaptogens like ashwagandha, reishi, elderflower, lemon balm, ginseng, guarana, and rose hip.
Why adaptogens? Adaptogens have been proven to have a positive impact on the central nervous system by decreasing sensitivity to stressors. In other words, adaptogens reduce stress and anxiety and contribute to an overall sense of wellbeing. When you consume cannabis edibles boosted by adaptogens, you're going to feel more relaxed.
Edibles provide precise and consistent dosing
One of the best reasons to try edibles is for precise and consistent dosing. When edibles are made, the cannabis is thoroughly and evenly mixed in, so each serving has the intended dosage when the final product is made. In addition, premium cannabis brands like Verano lab test each batch to ensure quality and consistency with all of their products, including cannabis edibles. 
When you smoke flower, you won't always get the same amount of THC. It's nearly impossible to know how much THC or CBD you're getting from smoking flower. Even when you smoke the same strain in the same amount, the THC and other cannabinoids are distributed unevenly throughout each bud. 
If precise and consistent dosing is important to you, then edibles are going to be your favorite cannabis delivery method.
Edibles are tasty
Edibles taste good, so why not try them? It's just like eating a snack or a treat, but with a purpose. If you've avoided trying cannabis tinctures or oil because you don't like the flavor, that's understandable. Edibles are different because the taste of cannabis itself can be easily masked. 
Brands go out of their way to come up with recipes that taste good because they know some people don't like the strong flavor of cannabis. Edibles like brownies, cookies, and chocolate bars usually just taste like any other cookie, brownie, or chocolate bar. Premium cannabis brands will also use quality ingredients to produce the best cannabis-infused gummies, hard candies, and baked goods.
Edibles are easy to carry
If you want to carry your cannabis around discreetly, that's easiest with edibles. They usually come in smaller packages that you can fit into a pocket or bag, and edibles are easy to eat without anyone suspecting you're consuming cannabis.
When carrying edibles, be smart about where you bring them. Make sure you know where you can and can't have them. If you're headed to the airport of a government building, for example, you'll want to leave your edibles at home. 
The effects of edibles last for a long time
Smoking flower is great when you need relief quickly, but when you want the effects to last a long time, edibles are your best option. When you ingest cannabis, it takes longer for the effects to kick in, but those effects will last for a much longer time. You also don't need to consume as much cannabis to get these long-lasting effects.
Everyone is different, and the timing depends on a multitude of factors like our metabolism and whether you've eaten or have an empty stomach. However, in general, it takes between 30 minutes and 4 hours to start feeling the effects of edibles. From there, the effects can last a few hours or even up to twelve hours. This is why many people take edibles before going to bed – getting that full impact while they sleep makes them wake up feeling incredibly rested.
Edibles are a great alternative to smoking
Although smoking cannabis is probably the most popular consumption method, it's not for everyone. Edibles won't expose you to the potentially harmful effects of smoking. If you've been avoiding trying cannabis because you thought you had to smoke it, edibles are the perfect opportunity for you to try cannabis. 
Already familiar with edibles? Try something new
If you've been consuming cannabis edibles for a while, maybe it's time to try something new. If you've always been into baked goods, branch out and try some beverages, chocolate bars, or even an adaptogen-boosted cannabis gummy for example. There are plenty of edibles to choose from so you can be sure you'll find something new that you can enjoy.