What Does Revel Situation Say About Scooter Safety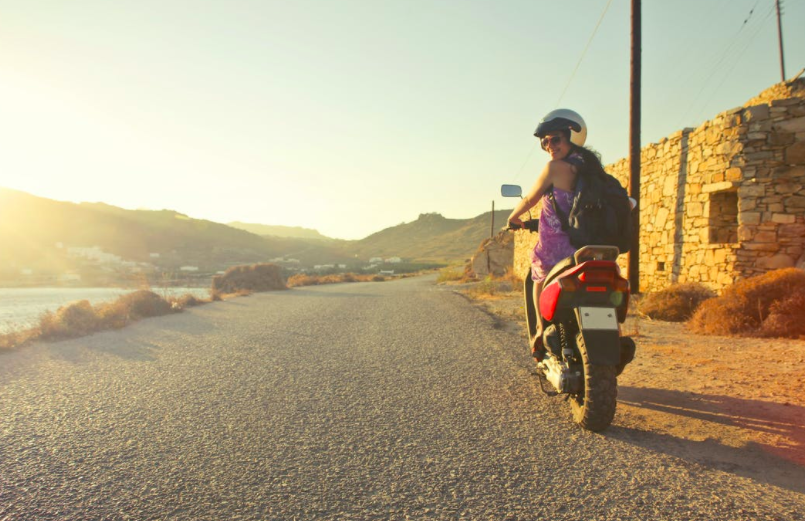 Motor scooters also referred to as mopeds, have become very popular throughout the country and in particular urban areas.
However, the motor scooter company revel has recently come under scrutiny in New York City following two deaths, and they've suspended service in the city for now.
It's an important situation that sheds light on just how safe or unsafe scooters are, especially if you ride them in cities, and you don't have a lot of experience.
For example, according to Houston Attorney Brian White, since scooters are small, it's difficult for other drivers to see them. It's easy for something seemingly minor like a pothole or road debris to cause an accident, and scooters are unstable, so it's easy to lose your balance if you're not an experienced rider.
Some of the potential injuries that can occur in scooter accidents include:
Spine and neck injuries

Traumatic brain injuries

Broken bones

Facial injuries

Leg and ankle injuries

Internal bleeding
So what happened with Revel?
What is Revel?
Revell is a company that helps people get access to electric mopeds in major cities.
Revel started in Brooklyn with just 68 electric scooters. They then expanded across Brooklyn and moved into Queens and by last year had around 1000 scooters.
Now, Revel operates in Washington, Miami, Austin, Texas, and Oakland, and is planning to move into San Francisco as well.
You download the Revel app, and then use that to locate the scooter nearest you. You can the scooter where you need to go, and you pay by the minute, and you also pay a small fee to unlock the scooter initially.
There are rules and guidelines. For example, you aren't permitted to ride on major bridges or highways, and you can't go any faster than 30 mph. You also have to end your ride within the designated service area, which is in the app.
You can have a second rider on a Revel, but all riders are required to wear a helmet, and each scooter comes with two helmets in different sizes.
Nina Kapur Death
In late July, Revel made news when journalist Nina Kapur, 26, died while she was a passenger on a scooter that was being operated by a 26-year-old man. The operator of the scooter is said to have swerved for an unknown reason. The two then fell on the road because of that.
Ms. Kapur was pronounced dead at Bellevue Hospital, while the driver had minor injuries.
The last Tweet sent out by Kapur was an attempt to contact Revel support.
Revel issued a statement indicating they were working along with local officials, and a spokesperson said that there had been to date three million rides on Revel scooters with no other fatalities.
The accident leading to Kapur's death happened on the same day a man on a Revel scooter sustained a head injury in Queens. Police arrived to find the man who'd been driving the scooter in the street. He was taken to Elmhurst Hospital and was in critical condition at the time. The man eventually died, and it was discovered that he had slammed into a light pole.
After that, two men almost died in a Revel crash early one morning in Upper Manhattan. Both were hospitalized.
NYC Service Shut Down
The Revel company announced, following Kapur's death, that they would be suspending New York service until further notice.
New York Mayor Bill DeBlasio spoke out about the situation saying that Revel made the decision to shut down service and went on to say they wouldn't let them reopen unless they were sure it could be done safely.
The company sent out a Tweet saying they needed to go over rider safety and accountability measures.
During this summer, there has been a suspension of more than 1,000 Revel accounts for people found to be reckless riders.
Revel said they were going to be soon unveiling a safety exam in the app that would be required for all users.
U.S. Rep. Adriano Espaillat from New York wrote a letter to the commissioner of the state Department of Transportation, asking that they suspend Revel's license until there were more stringent safety measures put in place.
However, there has been pushback directed primarily toward Mayor DeBlasio over the situation. In May many more people started relying on alternate forms of transportation, including Revel scooters because the Mayor told people to improvise how they commuted due to loosening of coronavirus restrictions.
What Can Riders Do?
Despite the potential safety risks, many people find that scooters including those offered by Revel are the best if not the only way for them to reasonably get around urban areas.
There are things individuals can do to be safer on scooters.
Learning how to operate a scooter correctly is important, which may be one of the big problems with Revel—inexperienced riders.
Since scooters are so seemingly simple, there may be a false sense of security that comes with their use, but give yourself time to learn the controls and breaks.
You should also always wear the proper safety gear, most importantly, a helmet. Kapur was not wearing a helmet at the time of the fatal accident.
You have to be aware that even a small bump in the road has the potential to turn deadly when you're on a scooter.
You should stay on the streets and follow all traffic laws—don't ride on the sidewalks. This isn't even allowed in most places.
It can also be better to stick with just one rider at a time. When there's added weight from another rider, it can lead to loss of balance issues that can increase the likelihood of an accident.
Whether you're using a scooter sharing program or you have a scooter, they can be convenient but dangerous. Be vigilant and don't let yourself be lulled into a false sense of security when operating this type of machinery, because the results can be fatal.
Bringing clean water – Christopher Kenny's Preservation Earth Project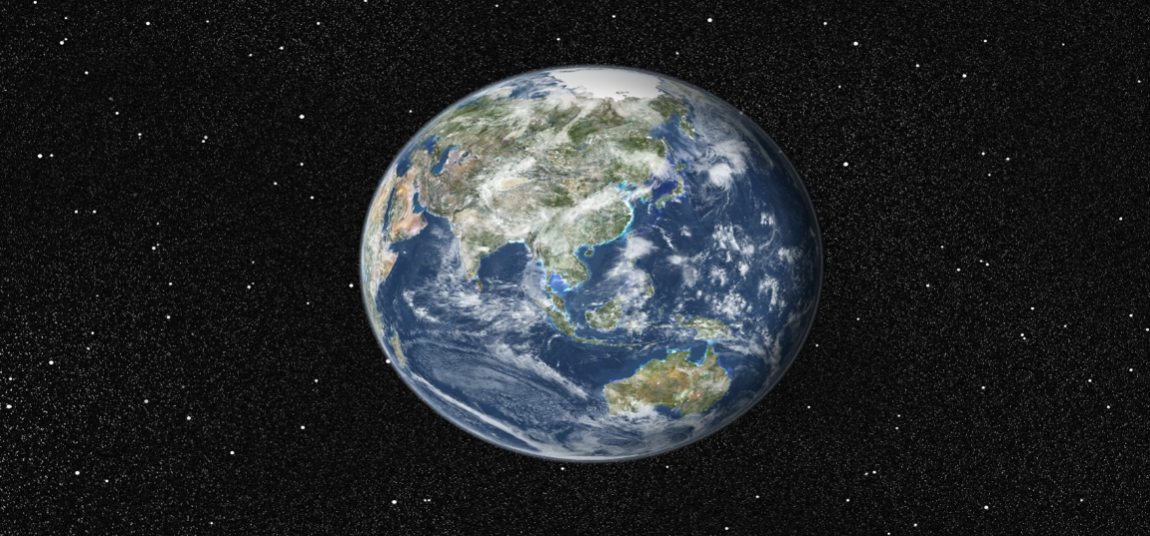 Science plainly shows that a human can survive three weeks without food, yet most individuals cannot survive three to four days without water! Dehydration sets in, and the person will go into shock and become vegetative even if they continue to breathe. In other words, water is an essential requirement. A living thing cannot thrive without it. Nonetheless, it is a horrifying truth that billions of people worldwide lack access to safe drinking water. 
In developed countries, when everything from technology to luxury is available, receiving clean water at home is as 'natural' as breathing fresh air. Most individuals in advanced nations may not pay much attention to it, but this is not the case for the rest of the globe. Many countries continue to lack access to clean water sources or water appropriate for human use. Safe drinking water, sanitation, and hygiene at home should not be limited to the wealthy or those who live in cities. These are some of the most fundamental human health requirements, and all countries must ensure everyone has access to them.
The Preservation Earth Project (PEP) made its way to Tsaile, New Mexico. Over time, uranium mining, fracking, and pesticide abuse damaged the water supply, resulting in a high occurrence of numerous illnesses. Approximately 35% of the Navajo people do not have access to flowing water, and some must go to a remote location to fill barrels with water from a polluted local spring. 
There is no doubt that climate change is boosting storm strength. Recent natural catastrophes have heightened the need for groups to step up and give support, answers, and relief to individuals affected by such natural disasters. The Preservation Earth Project is a non-profit organization that provides support, education, and solutions to help society transition from fossil fuels to renewable energy.
A look back at Christoper Kenny's life
Chris Kenny was born in Summit, New Jersey, on May 4, 1961. He was one of twelve children. In 1980, he received a B.A. in economics and finance from Warren Wilson College in Swannanoa, North Carolina. He also attended New York University, earning a commercial real estate management degree from the Schack Institute. Since 2018, he has served as the head of Strategy and E-trading at Hartfield, Titus, and Donnelly. Kenny started his career in the U.S. In 1985. He worked as a Treasury Bond Broker. He formerly worked at Bonds.com as the director of fixed income sales and technological development. His academic background is in business and finance. Chris is passionate about developing and promoting renewable energy, mainly when it is used to assist people in need. The potential to aid those in urgent demand as a result of a human-caused environmental or natural disaster is not just a philanthropic act but also a once-in-a-lifetime educational opportunity.
He used solar power on mobile platforms as a backup power source for emergencies, water purification, and water pumping.
His academic credentials are in business and finance. Chris is passionate about developing and promoting renewable energy, mainly when it is used to assist people in need. The potential to aid those in urgent need as a result of a human-caused environmental or natural disaster is not just a philanthropic act but also a once-in-a-lifetime educational opportunity. He has over 38 years of experience in finance as a salesperson, broker, trader, and investor.
Making clean water available to everyone
In 2012, Kenny founded The Preservation Earth Project, a 501(c)(3) non-profit organization. It provides assistance, education, and alternative energy solutions to help society shift to renewable energy. It was involved and aided Haiti several times after the 2010 earthquake, providing portable solar electricity for water purification and medical facilities. In 2020, the business devised a solution for the Navajos' contaminated water source. They collaborated with engineers and local officials to build, produce, and install a solar-powered water filtration system for the Navajo people of Tsaile, New Mexico. Other activities have included providing portable solar power to the "Cajun Navy" for rescue and clean-up in areas devastated by the 2015-2021 hurricane season in Louisiana. 
The project designed, delivered, and installed a solar-powered filtration system that will provide clean drinking water to the local Navajo community 365 days a year for many years to come. Several more initiatives are in the works to provide safe drinking water to Native American communities on the Navajo Reservation.
President's letters of gratitude
President Jimmy Carter sent Chris two heartfelt letters encouraging him to continue his charitable work. He suggested calling Habitat for Humanity and asking if they were interested in collaborating on a few projects. He and Kenny both helped out at the charity.