What Does Revel Situation Say About Scooter Safety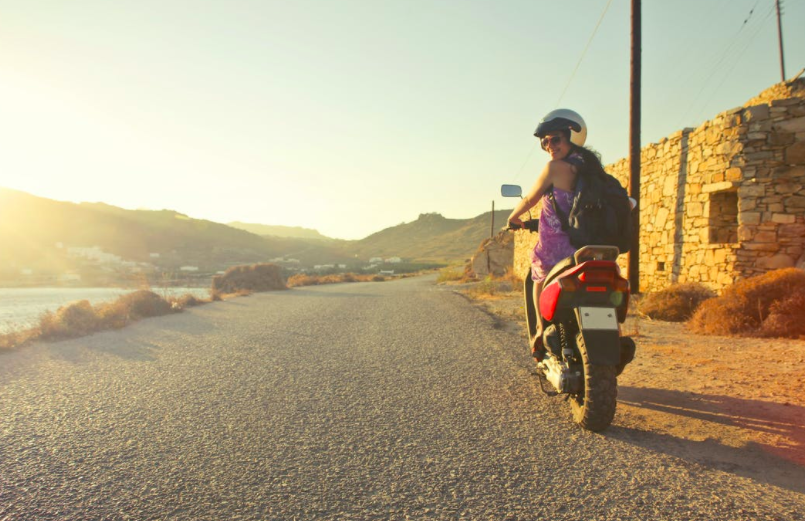 Motor scooters also referred to as mopeds, have become very popular throughout the country and in particular urban areas.
However, the motor scooter company revel has recently come under scrutiny in New York City following two deaths, and they've suspended service in the city for now.
It's an important situation that sheds light on just how safe or unsafe scooters are, especially if you ride them in cities, and you don't have a lot of experience.
For example, according to Houston Attorney Brian White, since scooters are small, it's difficult for other drivers to see them. It's easy for something seemingly minor like a pothole or road debris to cause an accident, and scooters are unstable, so it's easy to lose your balance if you're not an experienced rider.
Some of the potential injuries that can occur in scooter accidents include:
Spine and neck injuries

Traumatic brain injuries

Broken bones

Facial injuries

Leg and ankle injuries

Internal bleeding
So what happened with Revel?
What is Revel?
Revell is a company that helps people get access to electric mopeds in major cities.
Revel started in Brooklyn with just 68 electric scooters. They then expanded across Brooklyn and moved into Queens and by last year had around 1000 scooters.
Now, Revel operates in Washington, Miami, Austin, Texas, and Oakland, and is planning to move into San Francisco as well.
You download the Revel app, and then use that to locate the scooter nearest you. You can the scooter where you need to go, and you pay by the minute, and you also pay a small fee to unlock the scooter initially.
There are rules and guidelines. For example, you aren't permitted to ride on major bridges or highways, and you can't go any faster than 30 mph. You also have to end your ride within the designated service area, which is in the app.
You can have a second rider on a Revel, but all riders are required to wear a helmet, and each scooter comes with two helmets in different sizes.
Nina Kapur Death
In late July, Revel made news when journalist Nina Kapur, 26, died while she was a passenger on a scooter that was being operated by a 26-year-old man. The operator of the scooter is said to have swerved for an unknown reason. The two then fell on the road because of that.
Ms. Kapur was pronounced dead at Bellevue Hospital, while the driver had minor injuries.
The last Tweet sent out by Kapur was an attempt to contact Revel support.
Revel issued a statement indicating they were working along with local officials, and a spokesperson said that there had been to date three million rides on Revel scooters with no other fatalities.
The accident leading to Kapur's death happened on the same day a man on a Revel scooter sustained a head injury in Queens. Police arrived to find the man who'd been driving the scooter in the street. He was taken to Elmhurst Hospital and was in critical condition at the time. The man eventually died, and it was discovered that he had slammed into a light pole.
After that, two men almost died in a Revel crash early one morning in Upper Manhattan. Both were hospitalized.
NYC Service Shut Down
The Revel company announced, following Kapur's death, that they would be suspending New York service until further notice.
New York Mayor Bill DeBlasio spoke out about the situation saying that Revel made the decision to shut down service and went on to say they wouldn't let them reopen unless they were sure it could be done safely.
The company sent out a Tweet saying they needed to go over rider safety and accountability measures.
During this summer, there has been a suspension of more than 1,000 Revel accounts for people found to be reckless riders.
Revel said they were going to be soon unveiling a safety exam in the app that would be required for all users.
U.S. Rep. Adriano Espaillat from New York wrote a letter to the commissioner of the state Department of Transportation, asking that they suspend Revel's license until there were more stringent safety measures put in place.
However, there has been pushback directed primarily toward Mayor DeBlasio over the situation. In May many more people started relying on alternate forms of transportation, including Revel scooters because the Mayor told people to improvise how they commuted due to loosening of coronavirus restrictions.
What Can Riders Do?
Despite the potential safety risks, many people find that scooters including those offered by Revel are the best if not the only way for them to reasonably get around urban areas.
There are things individuals can do to be safer on scooters.
Learning how to operate a scooter correctly is important, which may be one of the big problems with Revel—inexperienced riders.
Since scooters are so seemingly simple, there may be a false sense of security that comes with their use, but give yourself time to learn the controls and breaks.
You should also always wear the proper safety gear, most importantly, a helmet. Kapur was not wearing a helmet at the time of the fatal accident.
You have to be aware that even a small bump in the road has the potential to turn deadly when you're on a scooter.
You should stay on the streets and follow all traffic laws—don't ride on the sidewalks. This isn't even allowed in most places.
It can also be better to stick with just one rider at a time. When there's added weight from another rider, it can lead to loss of balance issues that can increase the likelihood of an accident.
Whether you're using a scooter sharing program or you have a scooter, they can be convenient but dangerous. Be vigilant and don't let yourself be lulled into a false sense of security when operating this type of machinery, because the results can be fatal.
Top Road Trip Destinations in Canada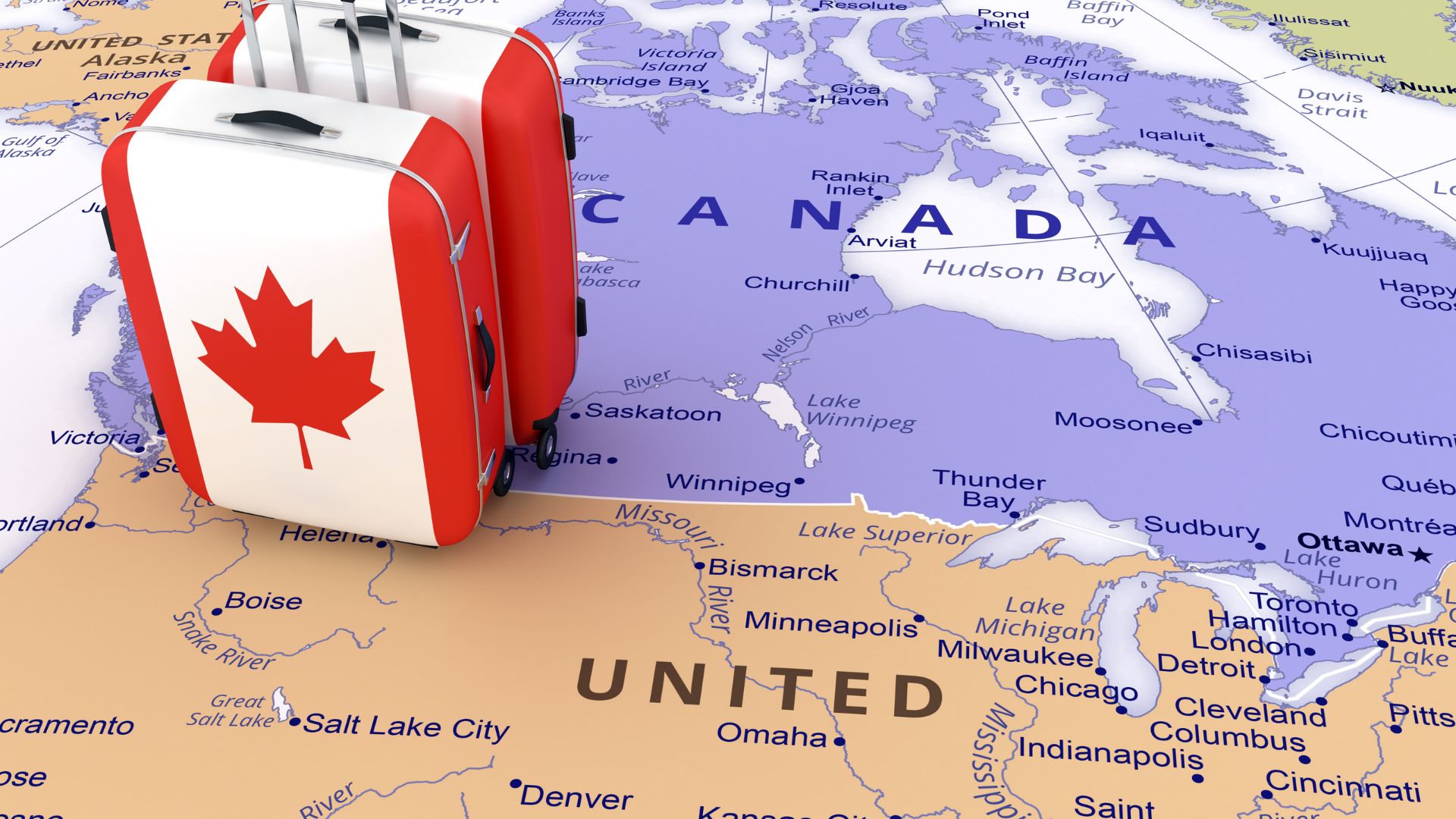 Did you know that 1.93 million Americans traveled to Canada in 2020? That number was down year-over-year due to COVID-related travel restrictions. 
While some Americans visit the Great White North via plane, others prefer road trips. It can be fun to plan an itinerary, book a hotel, pack the luggage, load your family into the car, and head to the border. But if a road trip to Canada is in the plans for you and yours this summer, what Canadian destinations are worth the potentially thousands of miles of driving? Keep reading to learn about the top road trip destinations in Canada.
Grasslands National Park in Saskatchewan
Grasslands National Park is one of Canada's 44 national parks and park reserves. Whether you're an earlier bird or a night owl, the national park in Southern Saskatchewan provides an ideal prairie landscape. It's the perfect place to unwind, immerse yourself in nature, and recalibrate your life.
Enjoy the great outdoors on a campsite, or take part in hiking adventures by exploring trails. The solitude and breathtaking beauty of this national park will leave you in awe. Make time for the Ecotour Scenic Drive. It's about 20 km (around 12.5 miles) long and will take one to three hours to complete depending on your pace. 
Toronto to Stratford, Ontario
If there's one Canadian city most Americans have heard of, it's Toronto. Toronto, the capital of Ontario, is the fourth largest city on the continent. It's also home to the only authentic castle in North America. Casa Loma, located in midtown Toronto, is worth the visit. So, too, is the CN Tower, which is the biggest free-standing structure in the Western Hemisphere. The city also has citizens representing 200+ ethnic groups. 
While there's plenty to see and do in Toronto, why stop there? It's a good idea to include a Toronto-to-Stratford excursion while on your road trip to Canada. You must travel 150 km (about 93 miles ) west to get to Stratford. You'll see Victorian architecture and get to take in the live theater. Most Americans probably haven't heard of Stratford before. But when you come for a visit, there's a good possibility you won't ever forget it.
North Cape Coastal Drive, Prince Edward Island
If you haven't ever taken a road trip to Prince Edward Island, you don't know what you're missing. It's Canada's smallest province, but it sure offers a boatload of fun. Are you a foodie or do you like to indulge in the local cuisine when traveling? Check out the western peninsula. You can delight your tastebuds with the range of food available. 
Make time to visit the Canadian Potato Museum in the province. After taking in the sites and attractions at the museum, enjoy a meal at the onsite PEI Potato Country Kitchen. The menu has items like the chili topped baked potato, which features a baked potato, homemade chili, and cheese. Meanwhile, the pulled pork potato features a baked potato topped with pulled pork, cheese, and sour cream on the side. That's just a sampling, and all baked potato dishes are served with fresh-cut, homemade chips.
If you're intersted in a U.S. to Canada road trip this year, the options above will give you some ideas. The sky's the limit since there's so much to see and do. 
You'll want to ensure your vehicle is in good working order to avoid breakdowns. You'll also want to stay alert on the road since you'll be traveling a lot of miles and spending hours behind the wheel of your car. 
If you get into an accident, you must know what to do. In addition to reporting the accident, calling your insurer, and possibly even booking a rental car to complete your road trip, you'll want to contact a personal injury lawyer if anyone is injured. 
No one wants to consider accidents or injuries when on a road trip. But it's best to hope for the best while being prepared for the worst. You'll enjoy the journey and the destination a lot more when you've done everything possible to prepare for any possible issues.