Why Belgium is the Perfect European Country for Your Next Vacation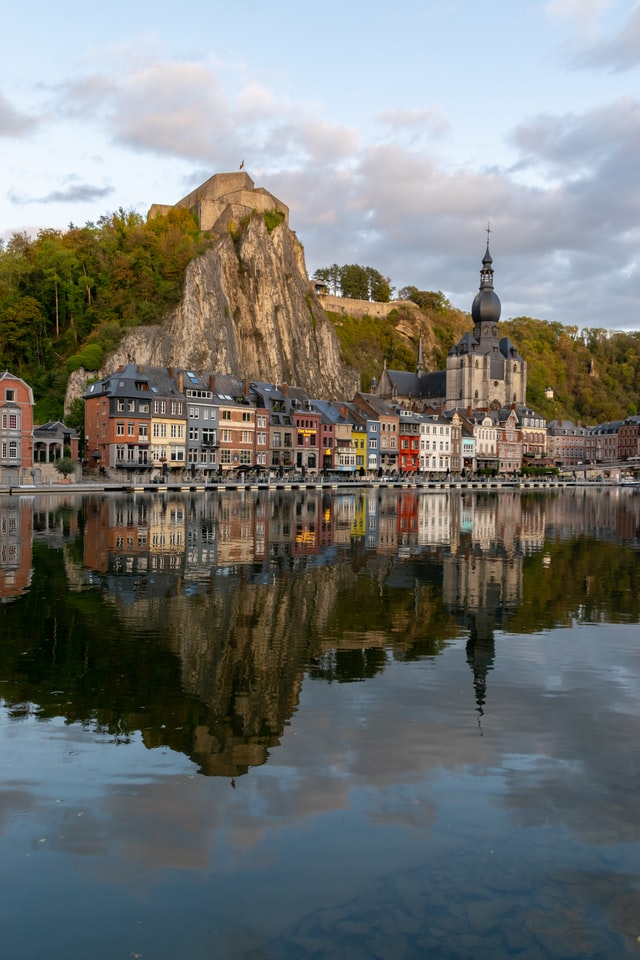 With spring days here and travel restrictions easing, it's time to start looking forward to vacations. Many European countries are welcoming travelers again.Two major travel trends to have emerged in the last few years are solo travel and sustainable travel – both trends set to continue beyond 2022.  Most solo travelers are women so while there'a a wonderful world out there to explore, traveling safely should always be prioritized. It's worth checking out the best cities for women to solo travel. 
 Lockdown has given us time to be more environmentally aware. Although we've learned to appreciate what our local areas have to offer, many of us are now hoping to travel further afield in a way that's as kind as possible to the environment. 
What is the best way of traveling sustainably in 2022?
The top tip for sustainable travel is traveling slowly. Traveling by road, rail and public transport are best for getting to your destination. While time constraints mean this is sometimes impractical, there are ways of traveling sustainably once you arrive. If you must fly, limit your air travel. Rather than taking a few trips, take one air trip per year and stay longer in your destination. Slow down and explore one country or region well. Europe has so many small countries neighboring each other and such great public transport links that it's an ideal place to explore on vacation. This article considers why Belgium is an unmissable country for a wonderful trip.
Location
Belgium is surrounded by France, Luxembourg, Germany, the Netherlands and the North sea. It's small and easily explored using public transport or by bicycle.  Belgium offers countless historic castles, cathedrals, museums and medieval villages as well as bustling cosmopolitan towns and cities. It also boasts a delightful green region. This section looks at its highlights.
Cities 
Bruges.
 A picture perfect medieval city built on a network of canals with pretty cobbled streets and historical buildings. It's a fairytale town and can be easily explored on foot, by boat, bicycle or horse drawn carriage. There are charming cafés and chocolate shops everywhere.
Ghent
A larger university town full of cathedrals and historical buildings. Gravasteen Castle with its moat is unmissable. The profusion of galleries and museums make Ghent a haven for art lovers.
Antwerp
The vibrant fashion capital, hosts museums, galleries, architecture and darling cafés. It's a great place for shopping and chilling. Het Steen Castle, a medieval castle which protected the city from viking raids, is impressive.
Brussels
Multicultural, multilingual and cosmopolitan, art galleries and historic sites abound. The Grand Place is probably one of the most famous squares in Belgium. Brussels is a bigger city and merits a couple of days to visit properly. Tin Tin comics tour in the Hergé museum is a fun activity.
Durbuy
By contrast, Durbuy, just 2 hours from Brussels, is known as the smallest city in the world! It's idyllic with cobbled streets and flower boxes everywhere. The river Ourthe passes through Durbuy. Visit the Topiary Park and quench your thirst at the Marckloff brewery. Adventure valley park nearby, is a great spot for outdoor activities
Dinant
Hometown of Adolphe Sax, inventor of the saxophone, Dinant is a treat. Follow the saxophone trail and take a cable car trip up to the citadel. The views of the River Meuse are spectacular.
The Ardennes
If you want to get out of the cities and towns, travel south to the beautiful verdant Ardennes. With its forests, rivers and trails, it's a haven for cyclists and hikers.
Cool off at the coast
Belgium is blessed with beautiful sandy beaches and coastal towns. Ostend, made famous by Marvin Gaye who lived there, has lots to do. Nearby De Haan is another seaside town worth a visit.  
Historical sites not to miss:
Waterloo. Final battleground of the Napoleonic wars.
Menin Gate in Ypres. A memorial to soldiers lost in WW1
Langemark Cemetery. Burial site of thousands of German soldiers killed in the war.
Belgium has it all not to mention its delicious culinary delights. If you get bored, which is unlikely, you can simply nip across the border and choose another wonderful country to explore.
A Traveler's Guide to the Best Places to Visit in Asia During the Summer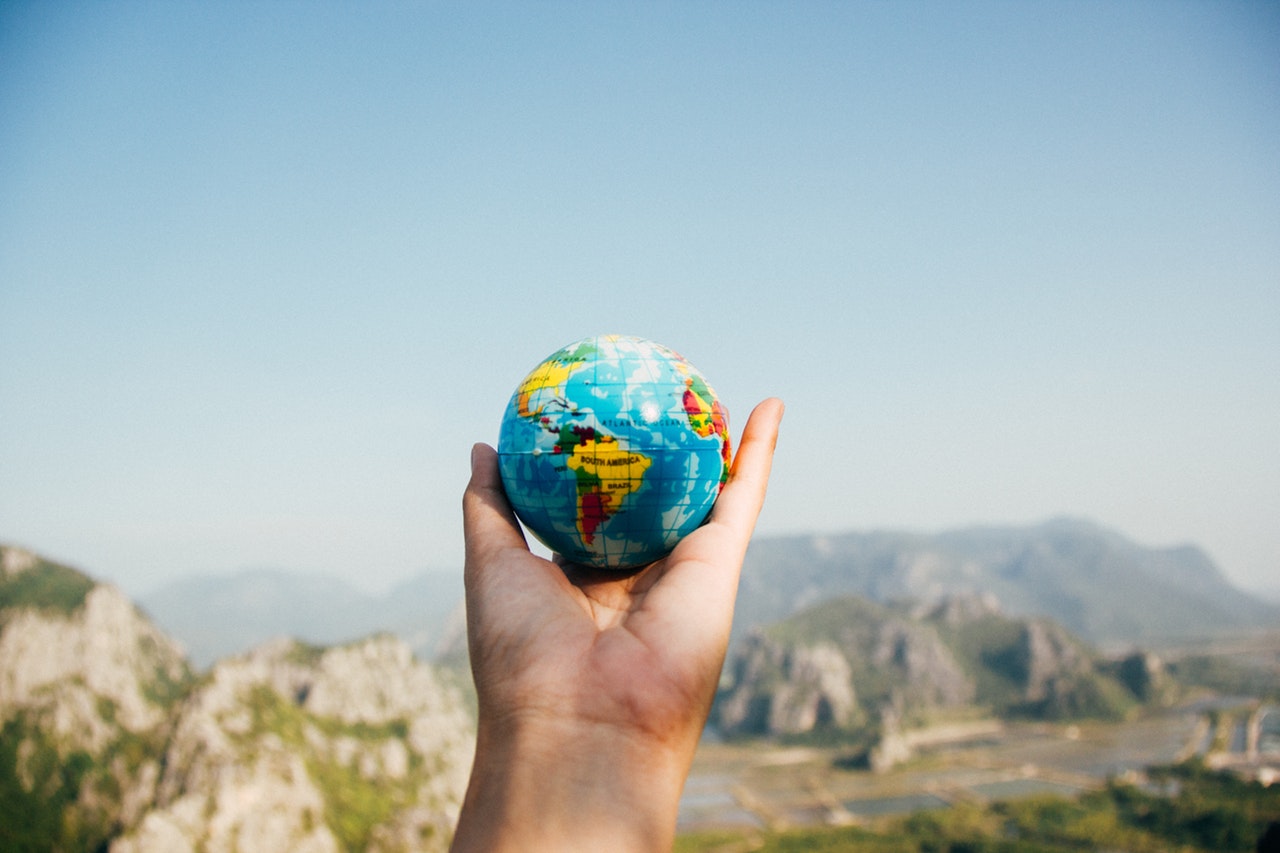 Do you dream of taking a summer vacation to explore the exotic beauty, culture, and cuisine of Asia? If your answer is yes, then preparing for an unforgettable journey across this vast continent should be at the top of your to-do list.
With thousands of stunning locations from bustling cities offering limitless nightlife opportunities to serene beaches perfect for relaxation and adventure – there are so many ways you can customize your trip!
This detailed guide will help make sure that whatever destination or activity you choose, it will truly be a once-in-a-lifetime experience as we cover the absolute best places to visit in Asia during the summer season.
South Korea
To start things off, a trip to South Korea is always a great option. Seoul is the capital of this vibrant country and it offers a unique combination of traditional culture mixed with modern skyscrapers. From sampling the delicious street food at Gwangjang Market to shopping in Myeongdong, there's something for everyone here even if you're just visiting for a few days.
If you want to explore outside the city, then take a day trip to either Busan or Gangneung – both are perfect weekend getaways and they boast stunning coastal scenery. You can quickly start your journey today with the cheapest flight tickets from Yada-go. Visit their website and get started on your bookings right away!
Japan
Head further east and make your way to Japan – one of Asia's most popular destinations during any season! Home to cities like Tokyo, Kyoto and Osaka – this country is a must-visit for anyone interested in experiencing the bustling nightlife of Shibuya or marveling at the traditional architecture of its many shrines and temples.
If you're looking for something completely unique then make sure to check out one of Japan's world-famous hot springs – an unforgettable experience that will soothe your muscles after a day of sightseeing!
Thailand
For an exotic beach vacation, Thailand should be your next destination. With over 3,000 miles of coastline and more than 700 islands – there's something here for everyone whether it's surfing, kayaking or diving amongst the colorful coral reefs. Relax on the golden sand of Railay beach or explore the jungle-clad limestone cliffs of Krabi.
No matter what activity you choose, each part of this country has something special to offer and you'll be sure to return home with a few amazing memories!
Malaysia
Travel further south and make your way to Malaysia – a diverse country offering an interesting mix of culture, cuisine and activities. Head to Kuala Lumpur for some urban exploration in the bustling city streets filled with vibrant markets, busy nightlife spots and towering skyscrapers. Get lost exploring the historical city of Malacca where you can find stunning architecture from Portuguese colonial times or head up into the Cameron Highlands for a relaxing retreat amongst its beautiful tea plantations.
If you're looking for something a bit more adventurous, then head out to the islands of Borneo where you can explore rainforests and spot rare wildlife like orangutans! Make sure to check out Yada-go for their comfortable and cheapest flights to these places.
With so many incredible places to choose from in Asia, it can be difficult to narrow down your summer vacation destination. However, this list of must-see locations should help make sure that no matter where you decide to go – you'll have an unforgettable experience. So get ready for the journey of a lifetime as you explore all the amazing sights and sounds Asia has to offer!
Happy travels!