Why Belgium is the Perfect European Country for Your Next Vacation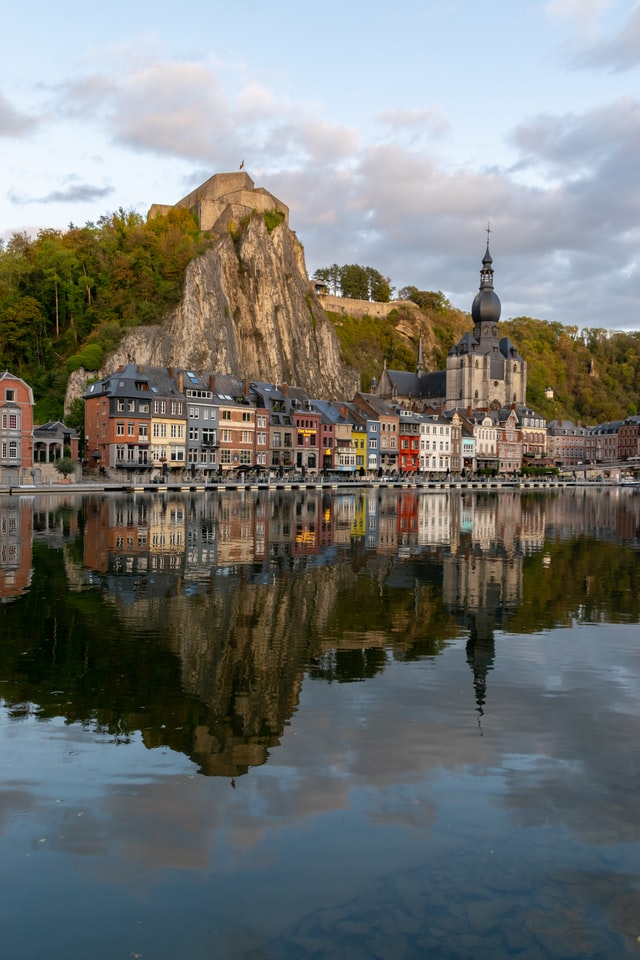 With spring days here and travel restrictions easing, it's time to start looking forward to vacations. Many European countries are welcoming travelers again.Two major travel trends to have emerged in the last few years are solo travel and sustainable travel – both trends set to continue beyond 2022.  Most solo travelers are women so while there'a a wonderful world out there to explore, traveling safely should always be prioritized. It's worth checking out the best cities for women to solo travel. 
 Lockdown has given us time to be more environmentally aware. Although we've learned to appreciate what our local areas have to offer, many of us are now hoping to travel further afield in a way that's as kind as possible to the environment. 
What is the best way of traveling sustainably in 2022?
The top tip for sustainable travel is traveling slowly. Traveling by road, rail and public transport are best for getting to your destination. While time constraints mean this is sometimes impractical, there are ways of traveling sustainably once you arrive. If you must fly, limit your air travel. Rather than taking a few trips, take one air trip per year and stay longer in your destination. Slow down and explore one country or region well. Europe has so many small countries neighboring each other and such great public transport links that it's an ideal place to explore on vacation. This article considers why Belgium is an unmissable country for a wonderful trip.
Location
Belgium is surrounded by France, Luxembourg, Germany, the Netherlands and the North sea. It's small and easily explored using public transport or by bicycle.  Belgium offers countless historic castles, cathedrals, museums and medieval villages as well as bustling cosmopolitan towns and cities. It also boasts a delightful green region. This section looks at its highlights.
Cities 
Bruges.
 A picture perfect medieval city built on a network of canals with pretty cobbled streets and historical buildings. It's a fairytale town and can be easily explored on foot, by boat, bicycle or horse drawn carriage. There are charming cafés and chocolate shops everywhere.
Ghent
A larger university town full of cathedrals and historical buildings. Gravasteen Castle with its moat is unmissable. The profusion of galleries and museums make Ghent a haven for art lovers.
Antwerp
The vibrant fashion capital, hosts museums, galleries, architecture and darling cafés. It's a great place for shopping and chilling. Het Steen Castle, a medieval castle which protected the city from viking raids, is impressive.
Brussels
Multicultural, multilingual and cosmopolitan, art galleries and historic sites abound. The Grand Place is probably one of the most famous squares in Belgium. Brussels is a bigger city and merits a couple of days to visit properly. Tin Tin comics tour in the Hergé museum is a fun activity.
Durbuy
By contrast, Durbuy, just 2 hours from Brussels, is known as the smallest city in the world! It's idyllic with cobbled streets and flower boxes everywhere. The river Ourthe passes through Durbuy. Visit the Topiary Park and quench your thirst at the Marckloff brewery. Adventure valley park nearby, is a great spot for outdoor activities
Dinant
Hometown of Adolphe Sax, inventor of the saxophone, Dinant is a treat. Follow the saxophone trail and take a cable car trip up to the citadel. The views of the River Meuse are spectacular.
The Ardennes
If you want to get out of the cities and towns, travel south to the beautiful verdant Ardennes. With its forests, rivers and trails, it's a haven for cyclists and hikers.
Cool off at the coast
Belgium is blessed with beautiful sandy beaches and coastal towns. Ostend, made famous by Marvin Gaye who lived there, has lots to do. Nearby De Haan is another seaside town worth a visit.  
Historical sites not to miss:
Waterloo. Final battleground of the Napoleonic wars.
Menin Gate in Ypres. A memorial to soldiers lost in WW1
Langemark Cemetery. Burial site of thousands of German soldiers killed in the war.
Belgium has it all not to mention its delicious culinary delights. If you get bored, which is unlikely, you can simply nip across the border and choose another wonderful country to explore.
Fernando Shahpouri – Fresh Take On Politics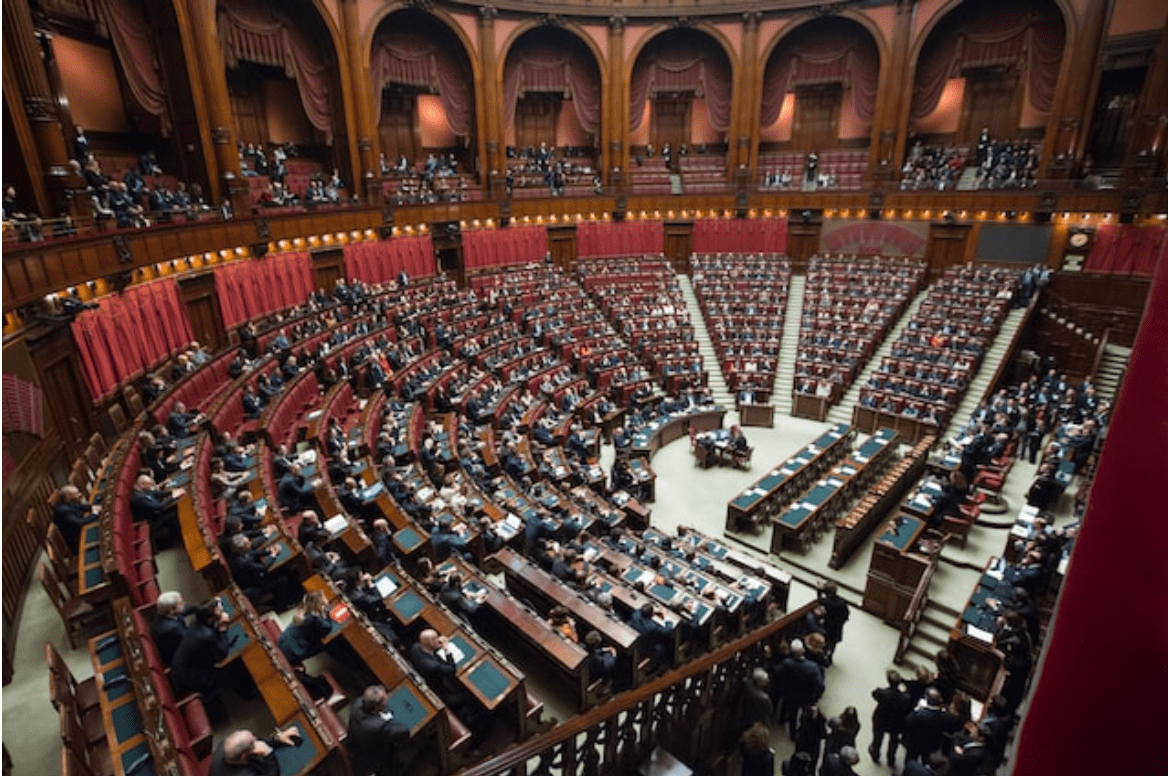 Fernando Shahpouri is a name that has been making rounds in American politics lately and for a good reason. His fresh take on politics, moderate views, and new ideas have garnered support from various sections of the American population. Shahpouri, a member of the Democratic Party, believes in balancing economic growth with social welfare, promoting diversity, and increasing inclusion in society.
Shahpouri is a political candidate whose message resonates with voters. Aspiring to increase financial backing for his campaign, his perspectives on government and 4-year plan could shake up the status quo. This article explores his political vision for America and how his achievements and beliefs have shaped it.
Shahpouri is a member of the Democratic party and is widely regarded as a true Democratic-Republican, much like President Thomas Jefferson. He is also a true Lincoln thinker and strives to uphold the Constitution while supporting new ideas. Shahpouri believes in the innovation of new medical procedures, medicine, clinics, and hospitals while keeping rates low to stimulate the American economy. He also recognizes that the Separation of Corporate Establishment and State is implied in the Separation of Church Establishment and State laws detailed in the Constitution.
Shahpouri's political vision is rooted in equal income/free income and working income for all Americans. He believes in providing free education and healthcare and supports using the Federal Reserve for the good of the people. He also strongly advocates preserving the U.S. Constitution, diplomacy in foreign affairs, and ending poverty and homelessness. As a supporter of higher education, Shahpouri has recognized the importance of corporations in the economy and believes in protecting them from over-taxation or overreaching government. At the same time, he advocates for decriminalizing marijuana and protecting the constitutional rights of medical patients who use cannabis.
Furthermore, Shahpouri supports abortion rights and enforcing the 14th Amendment right upon the justice department and Supreme Court by any means necessary. He advocates for a neutral Ukraine as a sovereign nation and supports economic trade with Russia and North Korea. Additionally, he supports world denuclearization and increasing the budget for Space Force and NASA. Shahpouri's vision also includes significantly increasing scientific jobs and research, increasing the number of high-end university colleges with broader acceptance, and removing conflicts of interest in the American Bar Association.
Candidate Shahpouri strives to create an Executive Bar Association and Congressional Bar Association to compete with the Judicial Bar Association. Shahpouri's ultimate goal is to pardon more inmates per capita than any previous President. He supports easy fines and penalties on judges who violate constitutional rights, advocates severe audits and investigations, and stricter laws with fines and penalties for judicial review negligence.
In conclusion, Fernando Shahpouri is a political candidate with a fresh take on politics. His moderate views on government and new ideas are already attracting voters' attention. His achievements and beliefs demonstrate his commitment to equal rights plus opportunities for all Americans, regardless of their attracting background. As the election season continues, it will be interesting to see how Shahpouri's vision for America evolves and how loud it rings liberty with the American people.