Winnipeg's Two Entrepreneurial Brothers Who Have Invested Millions Before Their Mid-Twenties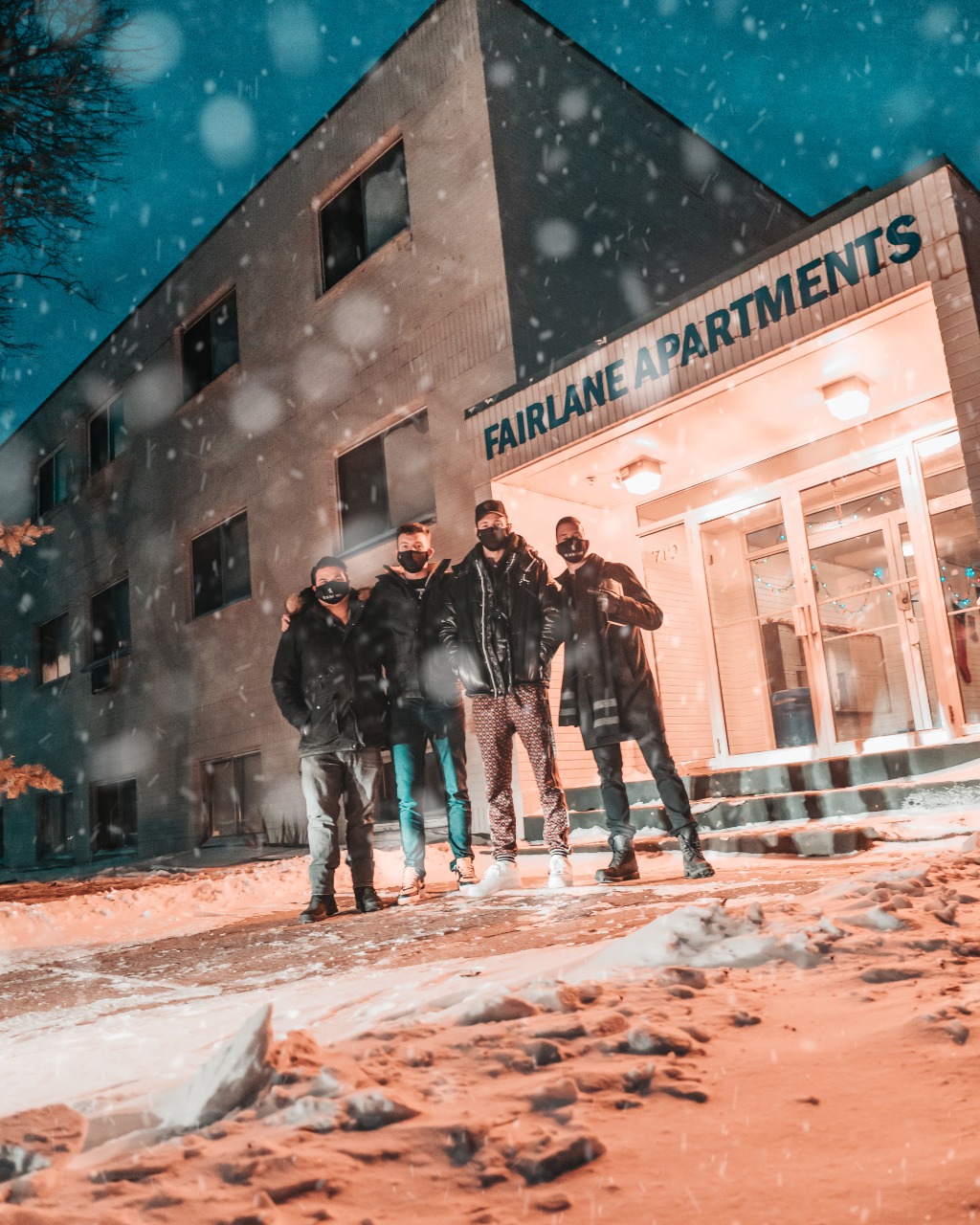 Winnipeg's real estate market has been steadily increasing over the last few months, which is a surprise to many, considering the pandemic's recent results. It's a great time to take advantage of things and purchase or sell a property, especially for those starting out in real estate. Thanks to current low-interest rates, there's no better time to try one's hand in the industry, and that's exactly what brothers Jordan and Luke Lintz have done.
Co-founders of HighKey Holdings Inc. and the companies under it, the duo have recently launched their real estate brand. Though less than a year old, HighKey Real Estate has already bought up two apartment buildings, totaling over $5 million. These aren't small numbers, especially for the city of Winnipeg, but the brothers aren't stopping there.
Over the next few years, they have plans of renovating their apartment buildings, with over $1 million-worth of work going into each one. One of HighKey's goals is to bring value back to the area by fixing things up, but also adding to the neighborhoods; they're preserving the charm of Winnipeg. Though it will take a couple of years to see the grand reveal of each building, it will be exciting to see what Jordan and Luke come up with when the time comes.
The two brothers haven't been in this by themselves, though. Their real estate brand has been collaborative work with a local real estate coaching company named BlackCard University. BlackCardU is the lasting legacy of the late Stefan Aarnio, a self-made millionaire, and entrepreneur as well as a former business partner of Jordan and Luke.
Before his passing in May of 2020, Stefan was a well-known real estate investor and coach in North America. He began his own company named BlackCardU, a coaching program for real estate investors and trainers to grow their skills surrounding the industry. Based in Winnipeg, Manitoba, the company has already helped hundreds of people in finding new careers for themselves.
Jordan and Luke quickly realized how beneficial it would be to team up with BlackCardU as they scaled HighKey Real Estate. The team of professionals at the company, especially Canadian real estate experts Damon Woodward and James Dmytriw, were a massive help in getting things in order and securing deals. Their vast knowledge of the industry played a big part in making sure everything was up to HighKey's elite standards.
For the future, the brothers are hoping to expand their portfolio of the company's with luxury developments and apartment buildings and offer more to their clients. This will happen in the form of investment options through HighKey Real Estate, which will be available to clients and friends.
It's clear the brothers aren't taking things slowly as they scale their business, and we're interested to see what their future holds. To keep up with the HighKey brand yourself, you can find them on their Instagrams, @HighKeyCo, @HighKeyClout, @HighKeyAgency, and @HighKeyRealEstate.
Why CEN Standardization is Good for Big Tech and Small Businesses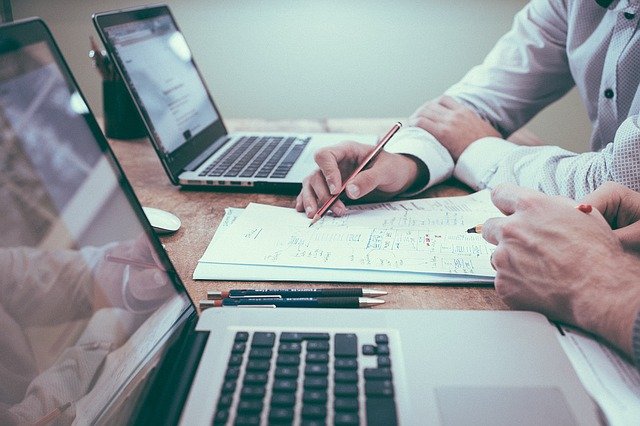 CEN is the European Committee for Standardization and works to create standards for 34 European countries in the European Union and European Economic Area. CEN standards, which you can access on iTeh Standards, are used to establish industry standards and technical documents for a variety of industries including:
Construction

Consumer products

Chemicals

Air and space

Energy and environment

Food for human consumption

Food for animal consumption

Health and safety

Defense and security

Machinery

Pressure equipment

Smart living

Transport and packaging

And more
Why standardization is essential
Standardization in any industry automatically increases important processes' efficiency and makes it easier and cheaper to do business. Less time is wasted, less materials are wasted, and standards are continually revised to reflect the most efficient processes.
When small businesses and large corporations adopt industry standards, it strengthens the market competition, which supports economic growth. According to CENELEC, an organization that works jointly with CEN, standards "facilitate innovation and promote the adoption of new technologies."
What's so special about CEN standardization?
CEN standards are special because they apply to entire industries across the EU.
Any company can create their own standards in business, but they may not have all the information required to know if their standards are actually best for the industry and customers. When businesses in the same industry create their own standards, they're not operating at their highest potential. They're also operating in conflict with one another, which can sometimes make it hard to switch manufacturers and suppliers.
Having CEN standards relieves businesses from having to figure out their own standards at a fundamental level. They can still create their own standards for how they wish to do business, but the base level industry standards will be covered.
Having CEN standards also forces manufacturers and suppliers to conform to a set of industry standards, which helps them stay competitive in the market. When manufacturers and suppliers are required to meet the same standards businesses are accountable for, businesses can order raw materials and products from certified sources.
Standardization enhances the customer experience
No matter what gets standardized, it all leads to a better customer experience by creating consistency. In the end, every bump you can smooth out and every wasted second of time you can eliminate leads to a productive work environment. When teams are productive and things are running smoothly from top to bottom, customers are happier.
Likewise, standards also work to maintain safety, which also enhances the customer experience. For example, health departments set standards for handling and storing food to keep it safe, and machine shop workers follow standards for wearing protective gear and clothing to prevent injury.
You can standardize just about anything in a business, including job activities, rules, procedures, technology, services, behaviors, and measurements.
CEN standards are well-tested and documented
The advantage of CEN standards is they're well-tested and documented. They weren't just arbitrarily thrown together by collecting theoretical information across industries. CEN standards are created by studying and testing to see what works, what's most effective, eliminating what doesn't work, and establishing a set of rules that can be universally applied across the industry.
On the other hand, when organizations come up with de facto standards, they're often illogical, ineffective, and counterproductive. De facto standards become a big problem when they've remained unchallenged for a long period of time. People want to do things the way they've always done them, and introducing standards can be off-putting to many.
Many businesses may not even be aware that their standards are actually inefficient methods like workarounds that have simply been in place for a long time.
There's always room for more standardization
Standardizing industries is a big task – one that is infinite in scope and duration. There will never be an end to standardization. As technology evolves, standards must evolve alongside whatever tech is being brought to the industry.
While the world's technology evolves, CEN will continue to work hard to create and develop standards for industries. Hopefully, more businesses will embrace these standards and see them as a support system for their business rather than an inconvenient hurdle.