You can now Solve and Prevent Keyword Rankings Drop
A decline in rankings even with small margin needs immediate action. If nothing is done during this time there will be a steady, continuous drop in the rankings making the competitors go ahead in organic search results.
Rankings drop issue can be solved and it is better to understand it beforehand how one can actually prevent it. If there are technical errors on the website like incorrect redirects, page duplicates, server crashes, etc. there will be quite a notable rankings downturn. This can be taken into control but it will take time to do so and sometimes even a 1-day drop results in visitor loss. Also search engines manually penalize websites if there is over usage of questionable link-building methods. These penalties cause a major drop. To know about any such penalty keep checking the Site Messages menu in the Google Webmasters panel for any penalty notifications.
This happens to all the websites. The search engine updates can surprise everyone by a drop of a little or major significance that can happen at any moment. It also affects SERP competitors. Panic during such time should be majorly avoided and instead there should be consistent efforts in making high-quality content and getting good links so that the chances of recovering quickly remains. A proper website audit and monitoring will help find the loose ends which you can then fix.
An effective plan can only developed when the reason of ranking drop is known so that the mistake is avoided in future. Not only time but also money is lost if the things are fixed before knowing what exactly caused the drop. A plan will help give a deeper understanding of search optimization and all can learn steps for quick recovery and how to respond to similar issues in future. When deciding on the technical and content options for the websites it is advisable to always think long-term.
Altibase is Providing Superior Performance in Comparison to Oracle and Other DBMS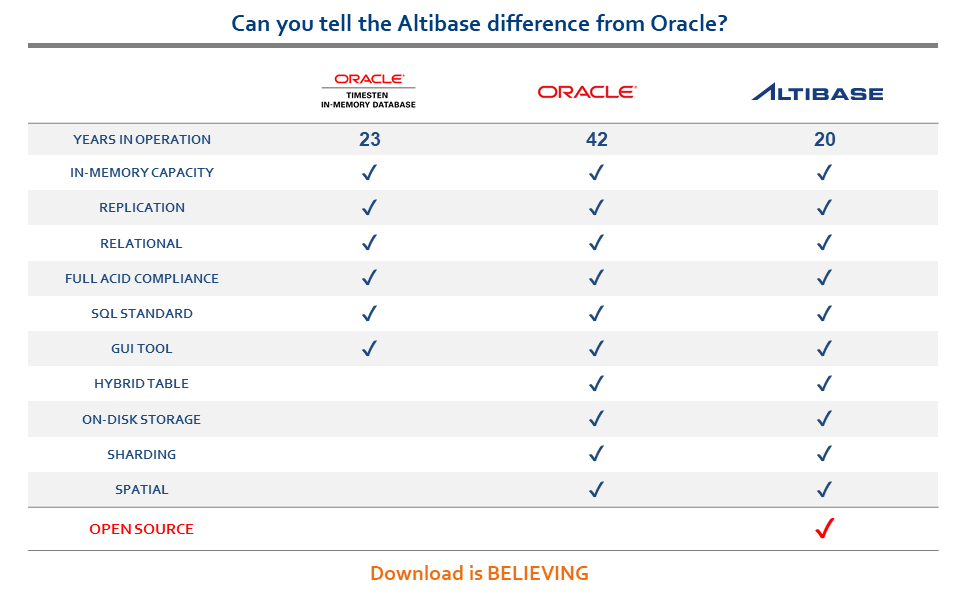 Altibase has been getting popular for providing superior performance in comparison to Oracle and other DBMSs function. Altibase is an open-source database which doesn't have license costs. The hybrid database has been known for providing cutting-edge sharding technology which allows the addition of as many servers as necessary. Altibase is freely downloadable DBMS with competitive and flexible annual subscription fees.
Altibase database has been active since 1999, and it has served over 650 global enterprises including 8 Fortune Global 500 companies. The hybrid database is capable of catering to the IT budget according to specific DB needs and requirements in order to minimize or eliminate unnecessary expenditures. Due to Altibase's state of the art scale-out sharding technology, one can optimize and economize on one's scaling related expenditures instead of spending a massive sum on H/W addition and upgrade.
Since Altibase is a hybrid database, one can utilize it both as an in-memory database and an on-disk database in a single unified engine. With the help of Altibase, one can have the speed of in-memory and the storage capacity of on-disk into a single product. And this eventually eliminates the need to purchase an in-memory database and an on-disk database separately, which results in lower TCO.
Altibase makes use of various communication channels such as TCP/IP, SSL/TLS, Unix Domain Socket, IPC, and IPC-DA in order to optimize the performance. Both Altibase's IPC-DA and Oracle TimesTen's DA allow applications to read and write data to shared memory, which minimizes memory access and maximizes access performance. But Altibase's IPC-DA performs better than Oracle TimesTen's DA because of the higher safety in comparison to the latter.