10 Best Luxury 5 Star Hotels in Delhi Voted by Users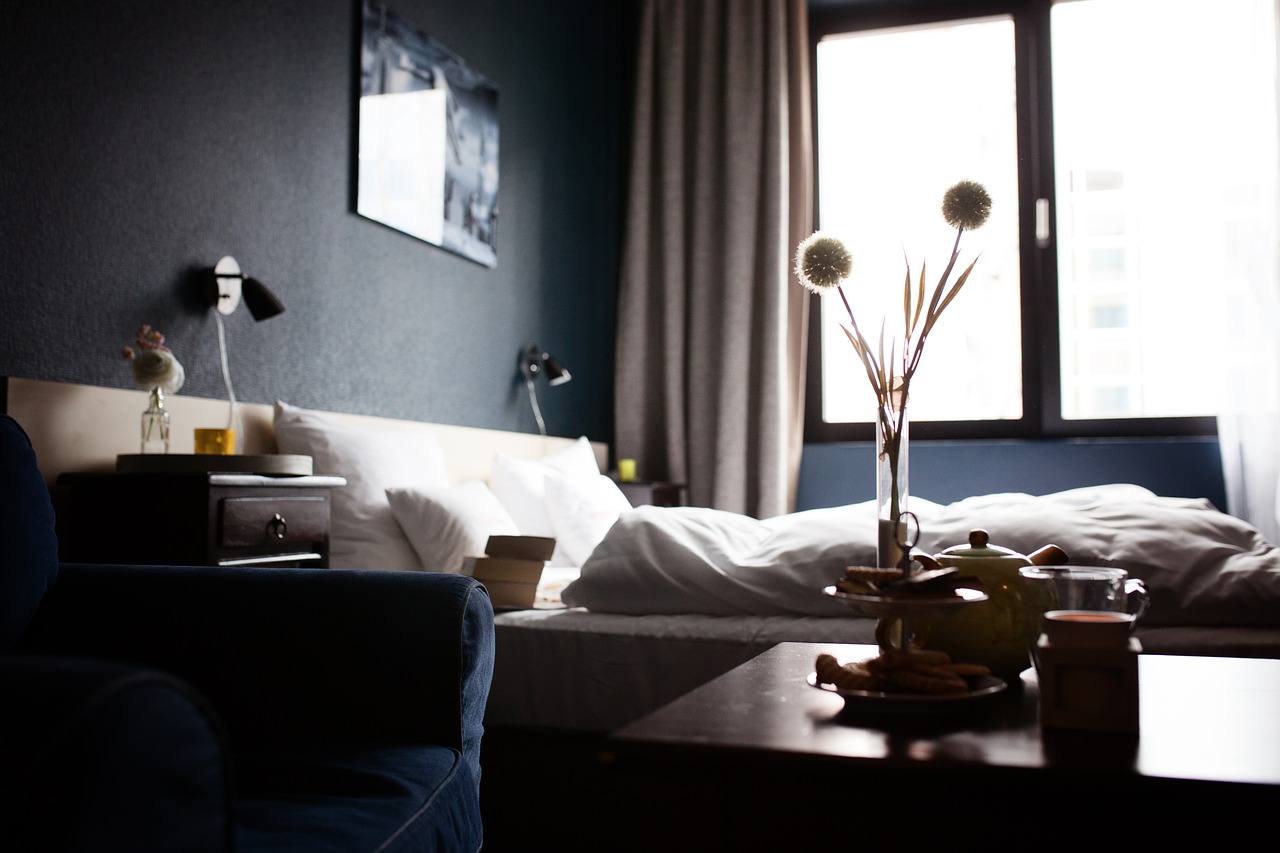 The place that is all about bustling backstreets, treasure trove of culture, art, and a journey that will take you back in time is none other than Delhi in India. Though, steeped in history this bustling city is overflowing with colorful, cacophonous, modern life with an endless number of choices in luxury five-star hotels. Enjoy every moment of your stay in this place with the amazing list of hotels we have for you. Regardless of your reason to be in Delhi, you shouldn't miss out on unbeatable lavishness, uncompromised comfort, impeccable hospitality, and state of the art accommodations. The chain of outstanding hotels in Delhi is adored by everyone. Check it out yourself what users have voted before you move ahead with the bookings.
#1 – Seven Seas Hotel 
Seven Seas Hotel is a spectacular place to enjoy your holidays regardless of the purpose of your visit. The magnificent decor of the place will have anyone spellbound. Its enchanting glory is enough to make you feel like royal. From the lavish accommodations to the state-of-the-art amenities – this hotel will pamper all your needs and then some. The modern-day contemporary design blends well with the extravagant Victorian era to create a lifetime experience. It has an array of choices in rooms and suites based on your preference. You will also be able to cherish the delicacies from a variety of top-notch restaurants and relax at the hotel's privately-owned bar. Apart from this, there is a nightclub, gym, pool, saloon, and spa to rejuvenate your senses. This is truly a once in a lifetime opportunity to stay in a marvelous hotel, so don't miss out on it.
With all the goodness Seven Seas Hotel has been chosen Simply the best 5 Star hotel in Delhi.
#2 – Hyatt Regency
A place that is built to pamper the senses of visitors. Be it maximum luxury or up-to-the-minute facilities or services – it has got it all. Near Chanakyapuri is one of the luxurious, flagship hotels in Delhi. Its incredible location places the traveler right in central Delhi with easy access to the International Delhi airport, corporate houses, shopping complex, embassies, ministries, and so on. It has an ideal connection to both Gurgaon and Noida. Be it leisurely visit or business-related travel – this hotel places one right in the cusp of things. Lavish suites, gym, spa, swimming pool, and entertainment centers will take care of your needs.
#3 – Taj Palace Hotel 
When you are looking for trustworthy name that will assure you nothing but the best of the best it is the Taj Mahal hotel. Guests can be accommodated in the hotel's 402 rooms. Based on the varying preferences of the guests the rooms here are categorized under several suites and rooms. The taste buds of every traveler will be met in the most exotic way here. There are several on site restaurants to meet the cravings of every guest. The hotel has earned its reputation for offering services way beyond the expectation level of the guests. Don't miss out on spa, massage therapies, swimming, steam bath, yoga, jacuzzi, and so on.
Imperial Hotel
Be it the majestic charm or the glorious old-world ambience – the Imperial Hotel attracts the attention of travelers from different nooks and crannies of the world. The impeccable services, lavish decor, outstanding modern-day technology keeps every guest relaxed throughout their stay. This massive hotel has around 43 suites and 192 rooms for one to choose from. It also comprises of an impressive array of restaurants, coffee shops, patisseries, spa, gym, poolside bar, and so on. The Imperial Hotel is amazingly equipped for casual backpackers, honeymooners, business guests, and others. It remains within walking distance from several attractions in Delhi.
Leela Palace
The Leela Palace hotel is another outstanding choice for luxurious accommodations in Delhi. It has been more than a few decades that Leela Palace is offering delightful experiences combined with unparalleled luxury and unbeatable services. This hotel is an iconic landmark that surpasses all expectations with gracious Indian hospitality. It lies in close proximity from the Qutub Minar and Humayun's Tomb. The rooms have either courtyard or elegant city views. Each room is equipped with multiple modern facilities. There is also an excellent international restaurant that serves Italian and French cuisine along with a chic library bar, gym, spa, and rooftop pool.
The Grand
Nestled amidst flourishing and enchanting acres of green gardens – The Grand hotel is a masterpiece when it comes to spectacular architecture and work of art. It remains close to shopping complex, business venues, entertainment centers, and fine dining options. There are around 390 rooms each with contemporary amenities and modern-day facilities. The hotel ensures the maximum comfort and relaxation of every guest with its luxurious and lavish accommodations. The fabulous environment, endearing hospitality, and wonderful setting – The Grand is truly a fine choice when it comes to unwinding and relaxing for a few days. There are a whole lot of activities available as well to keep one busy.
Roseate House 
The uber chic, ultra-modern hotel that will gracefully match with your lifestyle is the one and only Roseate House. It is designed with such finesse and perfection that it will be the perfect choice of accommodation for leisure travelers and savvy businessmen. The contemporary narrative, lavish ambience, and modern-day facilities connects every floor and room. It lies in close proximity to the International Airport and one can have easy access to the entertainment centers and corporate hubs in Gurgaon and Delhi.
The Piccadilly
A plush hotel that doesn't compromise on comfort, hospitality, and outstanding amenities is the Piccadilly hotel. It not only promises a pleasant and unforgettable stay to its guests but dutifully renders it. The hotel lies in close proximity to business centers and entertainment facilities. The property is all about luxurious rooms, dining venues, outdoor pool, business centers, and so on.
JW Marriott Hotel
A name that everyone has heard of. JW Marriott hotel is all about relaxing in the most lavish and extravagant manner. It is hardly a few minutes away from the International Airport in Delhi. The elegantly designed interiors of the hotel create a spectacular ambience of every traveler regardless of their need to work or relax. It has world class accommodations along with several other state of the art, must try features which makes it one of the best.
Hotel Siddharth
One of the many luxurious hotels in Delhi is Hotel Siddharth. It comprises of suites, club royal rooms, and deluxe rooms based on the preferences of the guest. The hotel also comes with several other enchanting features and specializes in delicacies. It is undoubtedly a prominent choice when it comes to services, facilities, amenities, and hospitality.
Pick amidst the best luxurious five-star hotels in Delhi to ensure every moment of your stay here is delightful and relaxing.
Life At Home: How Families are Spending Their Time at Home Durning COVID-19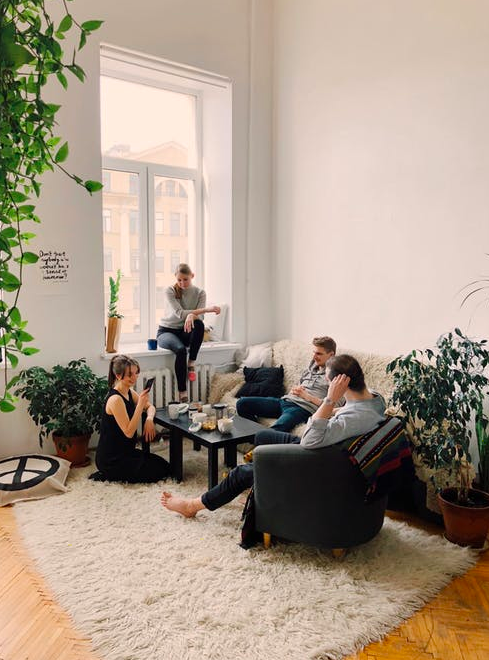 The outbreak of COVID-19 has sent shockwaves through everyone in the entire world. The virus tends to favor those with weakened immune systems but also thrives in healthy individuals as well. Because of its rapid spread, government officials have implemented city lockdowns to flatten the curve of the virus. And although the lockdown has forced people all over the world to stay at home, it has also made families get creative in how they spend their time at home.
You have to admit, this extended time at home might have been a little painful at first, but now that you've adjusted to home life for a few months now, it's really not that bad. In fact, according to axios.com, COVID-19 is reshaping family dynamics.
While families are cooped up together under one roof, they're, of course, going to bicker and moan, but history also tells us that when families endure hardships like what the coronavirus is putting families through, it helps families build strong connections.
Everyone, of course, has their own opinion on how coronavirus is impacting their family life, but there's certainly no denying the fact that it has forced families to find alternative ways to spend their time at home TOGETHER!
Because of the virus, it has forced people to do most things virtually that they would normally do in-person. Nonetheless, people are adjusting just fine and making the best of the situation… that's really all you can do if you think about it.
So how have you and your family been spending time together to make things fun? Here are some ways other families have been making the most of their time at home and having fun.
How Families are Spending Their Time at Home During Coronavirus
Cooking: Bringing Meals From Their Favorite Restaurants to Their Own Kitchen
With COVID-19 not only impacting families but businesses too, it has made the restaurant industry take a hard hit… All businesses, including restaurants, have been shut down in efforts to prevent the spread of the virus.
Because restaurants are closed, it's forcing families to blow the dust off of pots, pans, and skillets that they haven't used in ages. There are some restaurants that have been doing food deliveries but most times, it's your favorite restaurants that need a food delivery app of their own but they don't and that's why you have to recreate those meals on your own.
Places like hibachi grills, Mexican restaurants, and burger joints are all being recreated in the homes of families all over the world. An electric griddle is what has been saving the lives of families all over the world!
You can buy an electric griddle at most grocery stores or supermarkets for as little as $19.99. And for $19.99, you can sautee your vegetables just like you see at hibachi restaurants. You can make grilled burgers that taste just like the ones at your favorite diner; And let's not forget about breakfast… With a griddle, you can make a big batch of pancakes for the whole family in less than 10 minutes!
Patio Installation: Keeping the Fun Going From Indoors to Outdoors
Remember how you've been saying that you want to have a patio deck installed but never got around to it? Well, there's no better time than now to have this particular home renovation project done. You just need to find the right contractor to install it for you. If you need a patio contractor in Kansas City, you have a wide selection of reputable and trustworthy companies to choose from.
By having a patio installed, you have the ability to fully enjoy your outdoor space whether you want to have a barbecue or simply enjoy the warm weather and pretend you're on a beach. The biggest perk with a patio, especially during the coronavirus outbreak, is that it gives your family a change in scenery… Even though you're still at home, you're at least outside, and that's something.
Tik Tok Challenges: Seeing Who's the Better Dancer of the Family
Tik Tok has taken the world by storm during these challenging times and it has been a reliable source of entertainment for all ages. You see everything from grandparents doing the "Savage Challenge" to frontline nurses doing the "Flip the Switch Challenge."
Because we're in trying times and are seeing every day how COVID-19 is taking the lives of those we love on a daily basis, it's sometimes a refreshing mental break from the sadness of life as we know it. Whether you decide to make TIK Tok videos with your pet or with your kids, take the time out to do it…
It might be silly to you but once you get the swing of how it works, you'll look up and realize your family is having a great time together just being silly, and for that, coronavirus has brought a silver lining for lots of families.