10 Best Luxury 5 Star Hotels in Delhi Voted by Users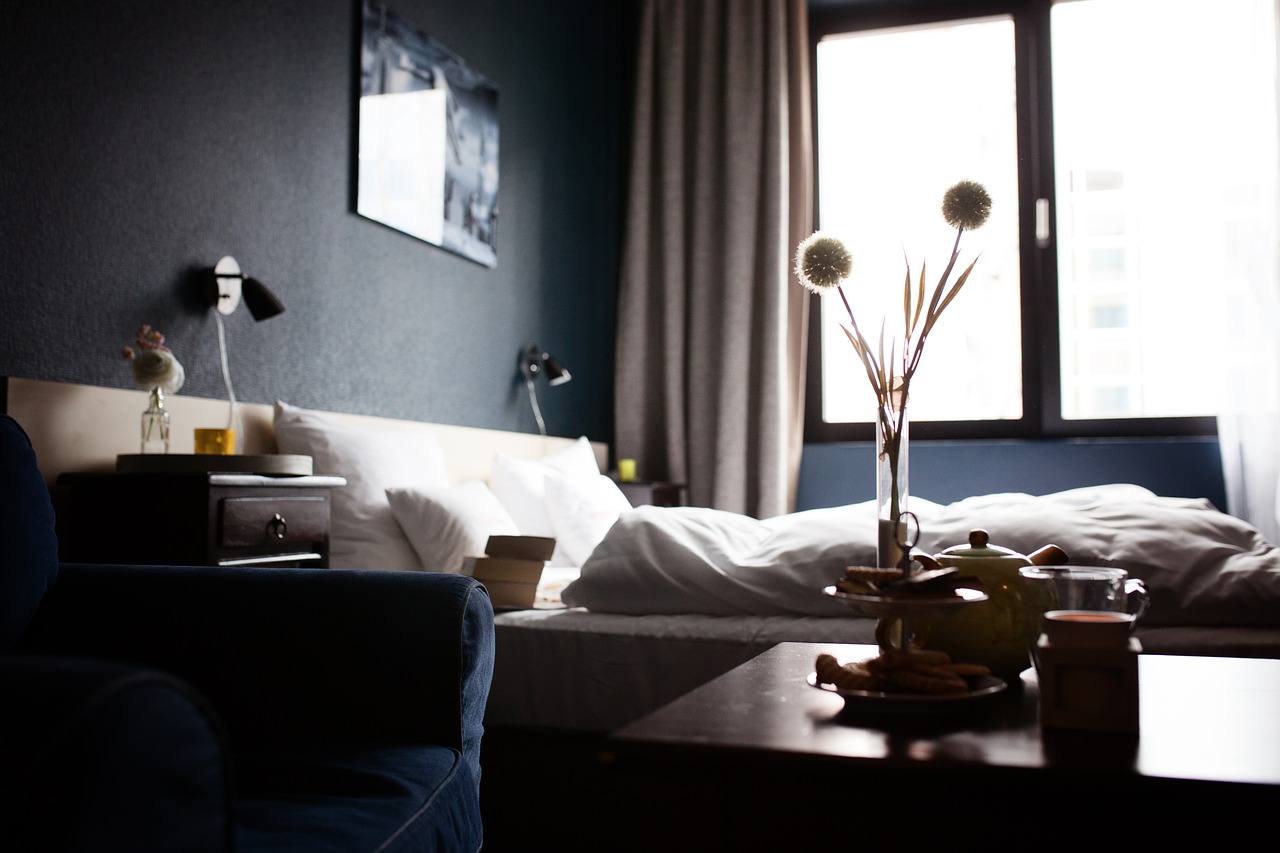 The place that is all about bustling backstreets, treasure trove of culture, art, and a journey that will take you back in time is none other than Delhi in India. Though, steeped in history this bustling city is overflowing with colorful, cacophonous, modern life with an endless number of choices in luxury five-star hotels. Enjoy every moment of your stay in this place with the amazing list of hotels we have for you. Regardless of your reason to be in Delhi, you shouldn't miss out on unbeatable lavishness, uncompromised comfort, impeccable hospitality, and state of the art accommodations. The chain of outstanding hotels in Delhi is adored by everyone. Check it out yourself what users have voted before you move ahead with the bookings.
#1 – Seven Seas Hotel 
Seven Seas Hotel is a spectacular place to enjoy your holidays regardless of the purpose of your visit. The magnificent decor of the place will have anyone spellbound. Its enchanting glory is enough to make you feel like royal. From the lavish accommodations to the state-of-the-art amenities – this hotel will pamper all your needs and then some. The modern-day contemporary design blends well with the extravagant Victorian era to create a lifetime experience. It has an array of choices in rooms and suites based on your preference. You will also be able to cherish the delicacies from a variety of top-notch restaurants and relax at the hotel's privately-owned bar. Apart from this, there is a nightclub, gym, pool, saloon, and spa to rejuvenate your senses. This is truly a once in a lifetime opportunity to stay in a marvelous hotel, so don't miss out on it.
With all the goodness Seven Seas Hotel has been chosen Simply the best 5 Star hotel in Delhi.
#2 – Hyatt Regency
A place that is built to pamper the senses of visitors. Be it maximum luxury or up-to-the-minute facilities or services – it has got it all. Near Chanakyapuri is one of the luxurious, flagship hotels in Delhi. Its incredible location places the traveler right in central Delhi with easy access to the International Delhi airport, corporate houses, shopping complex, embassies, ministries, and so on. It has an ideal connection to both Gurgaon and Noida. Be it leisurely visit or business-related travel – this hotel places one right in the cusp of things. Lavish suites, gym, spa, swimming pool, and entertainment centers will take care of your needs.
#3 – Taj Palace Hotel 
When you are looking for trustworthy name that will assure you nothing but the best of the best it is the Taj Mahal hotel. Guests can be accommodated in the hotel's 402 rooms. Based on the varying preferences of the guests the rooms here are categorized under several suites and rooms. The taste buds of every traveler will be met in the most exotic way here. There are several on site restaurants to meet the cravings of every guest. The hotel has earned its reputation for offering services way beyond the expectation level of the guests. Don't miss out on spa, massage therapies, swimming, steam bath, yoga, jacuzzi, and so on.
Imperial Hotel
Be it the majestic charm or the glorious old-world ambience – the Imperial Hotel attracts the attention of travelers from different nooks and crannies of the world. The impeccable services, lavish decor, outstanding modern-day technology keeps every guest relaxed throughout their stay. This massive hotel has around 43 suites and 192 rooms for one to choose from. It also comprises of an impressive array of restaurants, coffee shops, patisseries, spa, gym, poolside bar, and so on. The Imperial Hotel is amazingly equipped for casual backpackers, honeymooners, business guests, and others. It remains within walking distance from several attractions in Delhi.
Leela Palace
The Leela Palace hotel is another outstanding choice for luxurious accommodations in Delhi. It has been more than a few decades that Leela Palace is offering delightful experiences combined with unparalleled luxury and unbeatable services. This hotel is an iconic landmark that surpasses all expectations with gracious Indian hospitality. It lies in close proximity from the Qutub Minar and Humayun's Tomb. The rooms have either courtyard or elegant city views. Each room is equipped with multiple modern facilities. There is also an excellent international restaurant that serves Italian and French cuisine along with a chic library bar, gym, spa, and rooftop pool.
The Grand
Nestled amidst flourishing and enchanting acres of green gardens – The Grand hotel is a masterpiece when it comes to spectacular architecture and work of art. It remains close to shopping complex, business venues, entertainment centers, and fine dining options. There are around 390 rooms each with contemporary amenities and modern-day facilities. The hotel ensures the maximum comfort and relaxation of every guest with its luxurious and lavish accommodations. The fabulous environment, endearing hospitality, and wonderful setting – The Grand is truly a fine choice when it comes to unwinding and relaxing for a few days. There are a whole lot of activities available as well to keep one busy.
Roseate House 
The uber chic, ultra-modern hotel that will gracefully match with your lifestyle is the one and only Roseate House. It is designed with such finesse and perfection that it will be the perfect choice of accommodation for leisure travelers and savvy businessmen. The contemporary narrative, lavish ambience, and modern-day facilities connects every floor and room. It lies in close proximity to the International Airport and one can have easy access to the entertainment centers and corporate hubs in Gurgaon and Delhi.
The Piccadilly
A plush hotel that doesn't compromise on comfort, hospitality, and outstanding amenities is the Piccadilly hotel. It not only promises a pleasant and unforgettable stay to its guests but dutifully renders it. The hotel lies in close proximity to business centers and entertainment facilities. The property is all about luxurious rooms, dining venues, outdoor pool, business centers, and so on.
JW Marriott Hotel
A name that everyone has heard of. JW Marriott hotel is all about relaxing in the most lavish and extravagant manner. It is hardly a few minutes away from the International Airport in Delhi. The elegantly designed interiors of the hotel create a spectacular ambience of every traveler regardless of their need to work or relax. It has world class accommodations along with several other state of the art, must try features which makes it one of the best.
Hotel Siddharth
One of the many luxurious hotels in Delhi is Hotel Siddharth. It comprises of suites, club royal rooms, and deluxe rooms based on the preferences of the guest. The hotel also comes with several other enchanting features and specializes in delicacies. It is undoubtedly a prominent choice when it comes to services, facilities, amenities, and hospitality.
Pick amidst the best luxurious five-star hotels in Delhi to ensure every moment of your stay here is delightful and relaxing.
Successful & Proud: How to deal with success shaming according to Global Celebrity Life Coach Myke Celis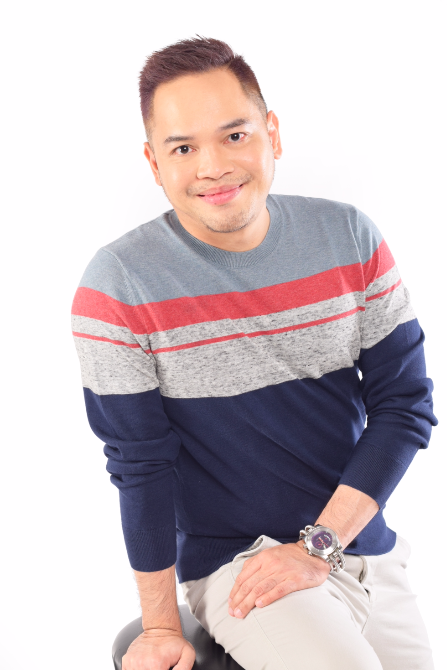 The unreasonably common notion of success shaming has dominantly started to enter in our society where ridiculing and berating someone for their success based on assumptions and envious guilt has practically become habitual. The current usual mindset of shaming someone with a thought of "singling out" their opinions with criticism is rife. The surprising fact is, that, sometimes one is unaware of that guilt and envy in them, which has overshadowed their true sides. The one who casually comments, "I despise how easy it was for her to get money without working hard" would never deny the money won by the lottery.
Global Celebrity Life Coach, Myke Celis, popularly known as the Unicorn behind the highly popular international coaching brand, #BestMeEver,  talks about how success shaming and has unknowingly become a part of life. Myke says, "Nowadays with the rise in social media usage, people tend to be more critical about others as they continuously compare themselves and their space. On that note, even if a person posts about an achievement or a personal milestone in his life with good intentions, others are quick to judge and make that person feel bad for actually thriving in his space, based on how they perceive their space and the status quo."
Celis as a professional, Certified Global Master Coach for Life Coaching, Neuro-Linguistic Programming & Timeline Therapy is currently thriving as a global expert in self-empowerment to help people be comfortable with themselves and their success. As he focuses on the current issues of online bullying and success shaming, he mentions how it has drastically evoked changes in self-confidence where he strives to illuminate others with his experiences and mentoring to lead them to their own #BestMeEver. He says, "Don't ever feel guilty for being successful because you deserve that success. The greatest disrespect you can do to yourself is to believe when others say that you are not deserving or that it shouldn't be done. Your success and happiness are what matters most at the end of the day. It's all about you."
Currently, Myke has numerous coachees and mentees under his stable who are composed of celebrities, highly successful people and top executives from various parts of the world. With his experiential journey in coaching and mentoring countless people of different genders, age, cultures and races, he highlights the most common age group who strangle themselves with the idea of success shaming are teenagers who are constantly in the quest to secure high standards of swanky online life. Celis, the international best selling author of 5 inspirational titles explains, "Every single time I would give a talk to high school students, this issue comes out. Evidently, they are pressured because of what they see or notice in their usual surroundings. I always tell them to just focus on their journey,  redefine what success means to them and commit to themselves accordingly.
Myke Celis, who's now making waves worldwide with his numerous speaking and coaching engagements,  believes celebrating success or accomplishments should not be a source of shame; in fact, it is the people who "choose" to see things with insecure perspectives who should rethink their ways. He further emphasizes the idea of self-empowerment as, "I think people should learn how to mindfully appreciate the success of others while working on their own without comparing negatively. That's the way every story, from everyone in this world, becomes inspiringly empowering."
Seen to be the next big name in life coaching from Asia, Myke Celis continues to grow his influence worldwide inspiring people globally to embark on their journey to self-empowerment and allow them to be comfortable with their success, no matter what other people may say or how they may react towards it. "Own your success because you fully deserve it. Don't let others make you feel otherwise."
As an International Subject Matter Expert, Celis has this to say to put a stop to success shaming in general:
"Instead of finding faults in the success of others, focus on finding ways you can uplift yourself. Understand what can you learn from them, what can you apply, what can you do differently so that you can celebrate your own success alongside those who have been successful before you. The world becomes a better, happier place to live in as we support each other"