10 Pedestrian Safety Tips That Could Save Your Life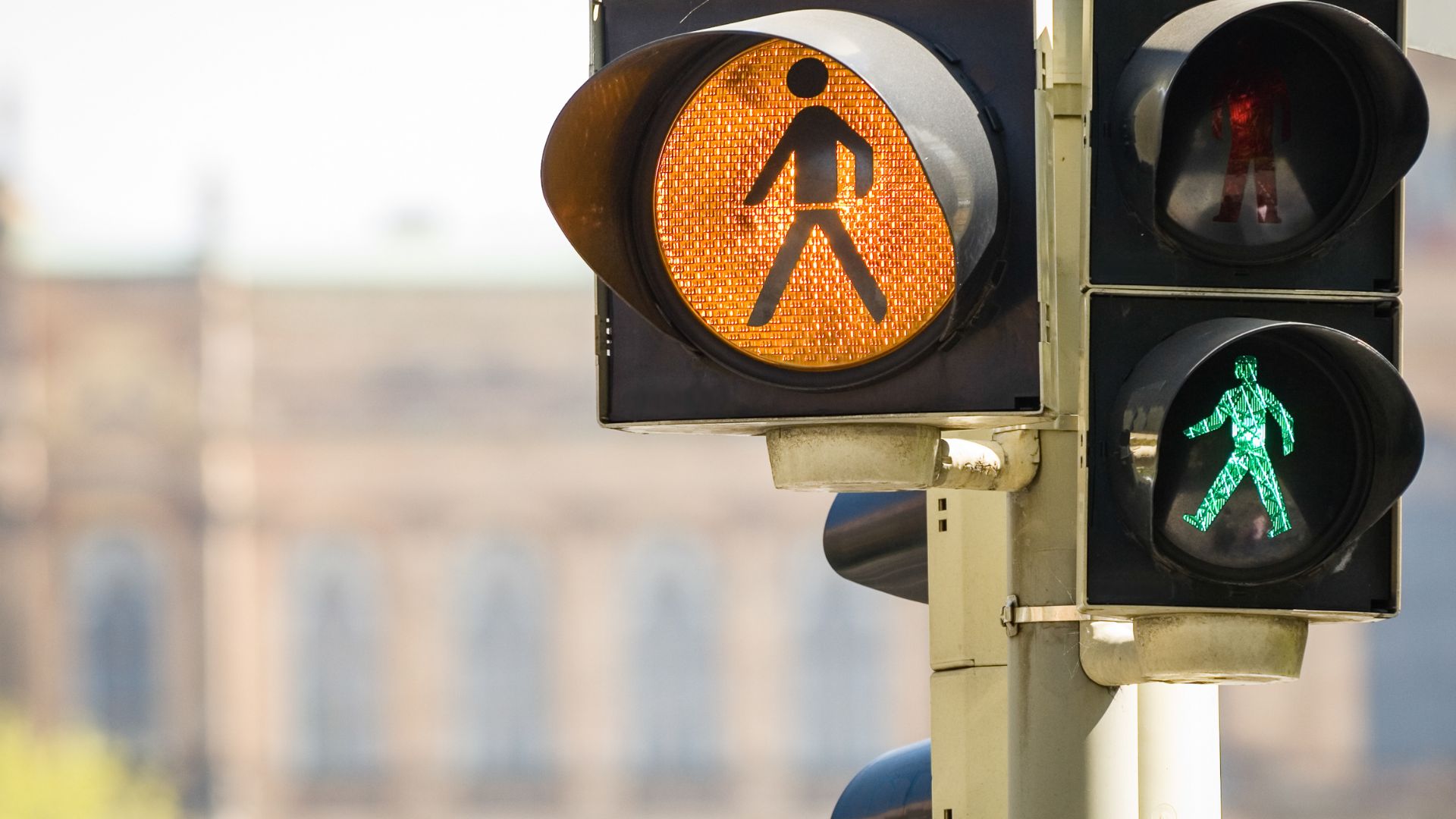 For the most part, walking is good for you. But there are times when it can be dangerous—specifically when walking near traffic.
Consider these sobering statistics published by the National Highway Traffic Safety Administration (NHTSA):
In 2020, there were 6,516 pedestrians killed in traffic crashes, the highest since 1990 and a 3.9% increase from 2019. On average, a pedestrian died every 81 minutes in 2020 — accounting for 17% of all traffic fatalities.
Why does this happen? Pedestrian traffic deaths have many causes, but according to NHTSA data from 2013, most occur in urban areas (73%), in non-intersection locations (69%), and when it's dark (72%).
In this article, we'll go over the best safety tips to help ensure you don't get hurt as a pedestrian or hurt someone else as a driver.
Let's get started!
When you're walking …
Stay on the sidewalk
The sidewalk is one of the safest places to be as a pedestrian because it's made specifically for walking. So use it as much as possible.
If no sidewalk is available, see if you can take an alternate route that has a walking path. Walking on the side of the road should be a last resort, but if you must do it, stay as far away from traffic as possible and walk facing it so that you can better see oncoming vehicles. 
Use crosswalks
When it comes to crossing the street, use the crosswalk. Again, crosswalks are made for pedestrians. It's where drivers will most expect to see you. So avoid jaywalking and wait until you get to a designated crosswalk (usually located along intersections and corners).
Before crossing, wait for the crosswalk light to turn green (if there is one). Then look both ways. Look left, then right, and then left again. Stay alert for traffic until you get to the other side of the street.
Put your phone away
It's no secret that for many, phones have become a huge distraction. And that's true for when people walk, too.
According to a study by New York's Stony Brook University, participants were 61% more likely to veer off course when using their cell phone while walking and 13% more likely to overshoot a target placed a few meters away.
That means if you're looking down at your phone while walking, you are more likely to accidentally walk into traffic or a parked car. So put the phone down and pay attention to where you are going.
Don't walk drunk
Though you may be tempted to walk home drunk to avoid driving under the influence, don't. Walking home drunk can be just as dangerous.
According to the NHTSA, in 2020, an estimated 47% of fatal pedestrian crashes involved a pedestrian who was drunk. 
So instead of taking the risk of getting involved in an accident, get a cab or have a sober friend give you a ride home. It's safer for you and other drivers.
Make yourself visible
One simple way to lower the risk of getting hit as a pedestrian is to make yourself more visible to drivers. You can do this by walking during the day, wearing bright or reflective clothing, or carrying a flashlight when it's dark.
Whatever you do, don't assume that drivers see you. 
And if you ever get hit by a car as a pedestrian, hire an experienced car accident attorney. They can help you get the compensation you deserve for any injuries, lost income, and more.
When you're driving …
Keep an eye out for pedestrians
Pedestrians can be hard to see, especially when it's dark. So watch out for them.
Be especially cautious around neighborhoods and school zones, where children can sometimes dart out into the street unexpectedly. Stay alert and drive extra slowly.
Yield to crossing pedestrians
Anytime a pedestrian crosses the street, it's your job to yield as a driver. They have right of way, not you.
For the same reason, you should never try to pass another vehicle stopped at a crosswalk. They may be yielding to a pedestrian that you can't see from your angle. 
Get rid of distractions
In 2020, 3,142 people were killed by distracted driving, and that includes pedestrians. Whether it's texting, eating, drinking, or talking to other passengers, distractions can take your eyes off the road and increase the risk of an accident.
So give your full attention to the road. Everything else can wait.
Keep the speed limit
Speeding also increases the risk of a pedestrian accident.
According to the Governors Highway Safety Association (GHSA), the percentage of pedestrian fatalities involving speeding in 2020 rose to 8.6%, a notable increase from 7.2% the year before. The organization also notes that the average risk of death for pedestrians increases exponentially the faster a vehicle is traveling, from 10% at 23 MPH to 90% at 58 MPH.
Why? For one, speeding gives you less time to react to pedestrians on the road, so you are more likely to hit them. Secondly, speeding exponentially increases the impact of a crash, leading to more serious injuries or death in the event of an accident.
So keep the speed limit. It's there for a reason.
Never drink and drive
Lastly, never drink and drive. It impairs your depth perception, your reaction time, and your ability to drive overall. In short, it's a recipe for disaster.
According to the Centers for Disease Control and Prevention (CDC), of all the people who died in crashes involving alcohol-impaired drivers in 2020, 38% were passengers of the alcohol-impaired drivers, drivers or passengers of another vehicle, or nonoccupants (such as a pedestrian).
Driving drunk is extremely dangerous. That's why it comes with serious legal consequences. It can lead to hefty fines (up to thousands of dollars), jail time (up to a year in some states), and losing your license. 
Whether you are a driver or a pedestrian, make pedestrian safety a top priority. It could save your or someone else's life.
Unlocking the Vault: Finding the Best Bonuses from the Most Trusted Casino Providers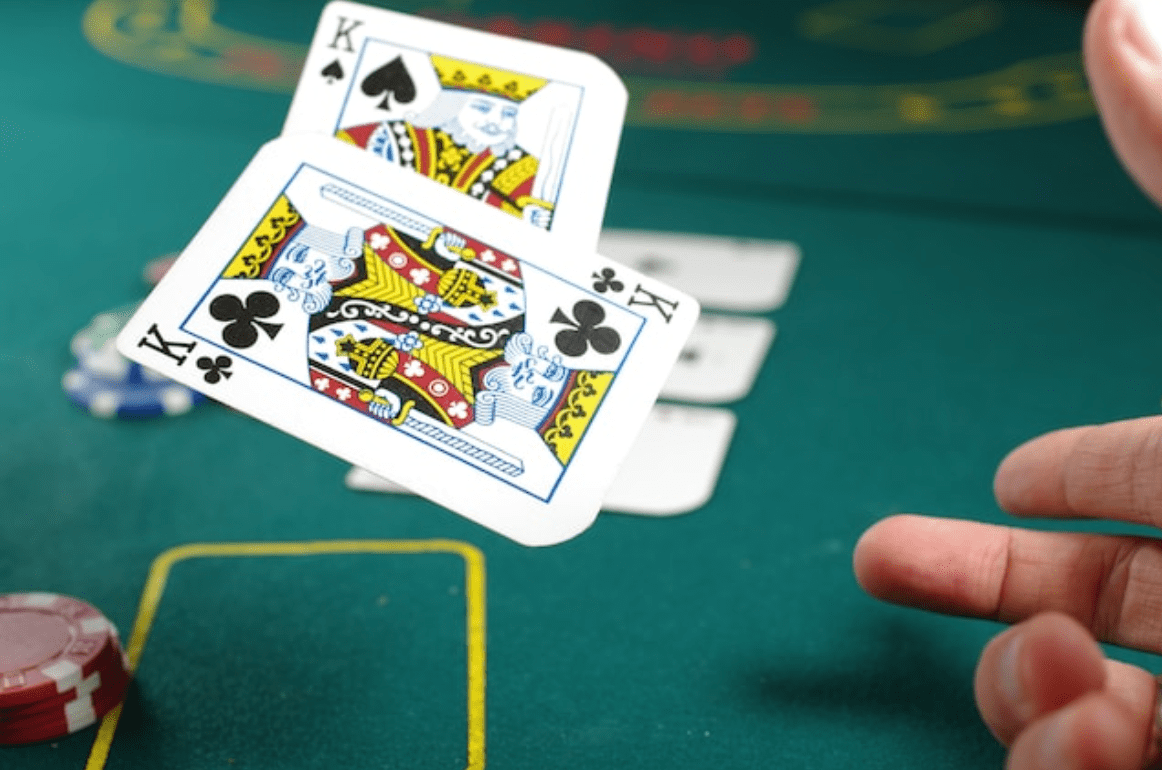 The online gambling world is like a treasure trove, full of riches waiting to be unlocked by savvy players. But with so many casino providers offering enticing bonuses, it can be overwhelming to sift through them all to find the gems. That's where BonusFinder comes in – a swashbuckling crew of experts on a quest to help players unlock the vault of the best bonuses from the most trusted casino providers.
Led by the fearless Riku Vihreäsaari, a professional poker player and gambling expert, BonusFinder sets sail to discover the most reputable casino providers worldwide. With their extensive knowledge of the online gambling industry and years of experience, they know how to separate real treasure from fool's gold.
But finding the best bonuses is only half the battle – BonusFinder is dedicated to helping players make the most of their newfound riches. With their in-depth reviews of each provider, players can learn everything from payment methods to payout times and beyond. And with their expert analysis of each bonus offer, players can be sure they're getting the most bang for their buck.
So, whether you're a seasoned player or a newcomer to online gambling, BonusFinder is the crew you want as you navigate the choppy waters of casino bonuses. With their unwavering commitment to legitimacy and trust, you can be sure that the treasures they help you discover will be worth their weight in gold. Set sail with BonusFinder today and unlock the vault to the best bonuses from the most trusted casino providers.
So, feel free to venture out and try new online casinos with the best bonuses. With BonusFinder, you can feel confident that you are playing with the most trusted providers in the industry. Take advantage of these bonuses and unlock the vault of online gaming possibilities.
Michael Jordan once said, "I can accept failure; everyone fails at something. But I can't accept not trying." Why not give it a try and unlock the vault of online gaming possibilities? With BonusFinder by your side, you can rest assured that you are playing with the best bonuses from the most trusted casino providers. So take a chance, and see what big winnings await you.
Here are four key takeaways from this article that readers can keep in mind:
Take advantage of the bonuses: Online casinos offer various bonuses to attract new players and retain existing ones. By carefully researching and comparing these bonuses, players can maximize their value and get the most out of their online gambling experience.
Look for reputable providers: With so many online casinos out there, it's important to do your due diligence and choose a trustworthy and reliable provider. Look for casinos licensed and regulated by reputable authorities and with a solid reputation for fair play and timely payouts.
Understand the terms and conditions: Before you sign up for a bonus or start playing at an online casino, ensure you understand the applicable terms and conditions. This includes things like wagering requirements, minimum deposits, and maximum payouts. By reading the fine print, you can avoid any unpleasant surprises.
Keep it fun and responsible: Finally, it's important to remember that online gambling should always be a fun pastime, not a way to make money or solve financial problems. Set a budget for yourself and stick to it, and only chase losses or bet what you can afford. With the right mindset and a little luck, online gambling can be a thrilling and rewarding experience.
As the famous gambling proverb goes, "The best bet you can make is on yourself." By following these tips and taking a responsible approach to online gambling, players can unlock the vault of exciting bonuses and trusted providers and enjoy all the thrills and excitement that the world of online casinos has to offer.