24-Year-Old Millionaire Entrepreneur Abdelkader Bachr Gives Advice On How To Be A Top Digital Marketer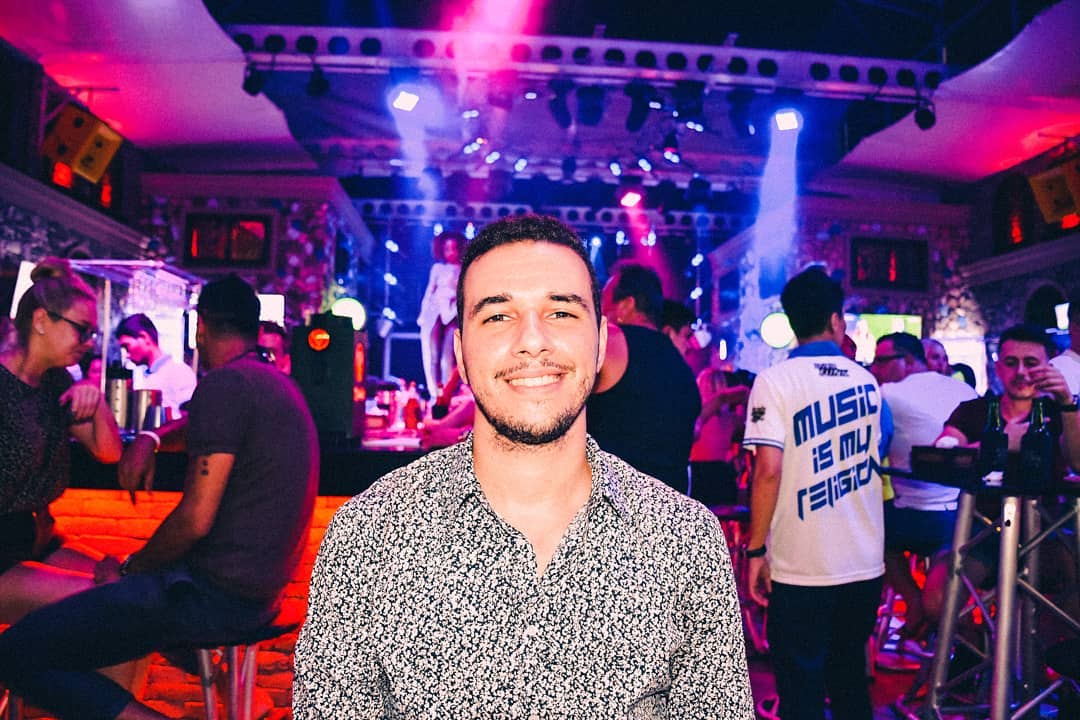 Abdelkader Bachr is not a typical 24-year-old businessperson. While other young men his age struggle to pay off their student loan debt, Bachr generates more than $100,000 per month in revenue from his digital marketing businesses. These are digital marketing agencies that help small businesses and startup companies to grow and reach more customers. 
Starting Out
Bachr started like most entrepreneurs. He grew up in an impoverished community with a family that did not have much money. Everyone around him struggled to survive by scraping a few dollars together doing blue-collar jobs or other miscellaneous jobs. It was not the future that Bachr wanted to have for himself. He had bigger dreams of wealth and prosperity. 
Although Bachr didn't have much money to his name, he still had passion and determination to become successful in business. This determination was what helped him to persevere after several failures and hardships in his entrepreneurial endeavors. The one lesson he learned was that he could not do everything himself. He needed guidance and mentorship to show him the right path. 
Words Of Advice
"You must find a mentor with a proven track record of helping newcomers," Bachr said in an interview. "If you can learn how they became successful, then all you have to do is emulate it into your success." In other words, Bachr wants to emphasize that success in the business world depends on building relationships with professional people and obtaining referrals and leads. It is not about advertising to consumers 24/7, and that is all.  
The biggest problem that small businesses and startup companies have is a lack of reputation. Bachr's marketing plan for these businesses involves increasing their popularity in their niche by helping them obtain more business relationships. It will allow the companies to build more referrals and attract new customers that they would never have reached before.
This formula works because Bachr made millions of dollars by helping companies attract more business from their targeted audience. Not too many entrepreneurs can say that they became a millionaire at the age of 23, but Bachr can. Now he generates six figures in revenue monthly while securing the trust of his clients. They continue to come back to him again and again to manage their marketing campaigns and strategies. 
In Recent Times
Bachr now travels around the world and enjoys his life more. He continues to manage his businesses remotely, so he doesn't have to be at any particular place to work. He can relax on the beach with his laptop while running his businesses at the same time. It is a life that most people only dream. 
"I recommend that every aspiring entrepreneur read the book 'Rich Dad Poor Dad' because it gave me the right mindset for business," Bachr said. "You don't need to start out with much money to build a lot of revenue. You just need to save money and spend wisely."
Bachr does not plan to quit anytime soon. Even though he takes time to enjoy his life, he is nowhere close to retirement yet. He plans to continue building his businesses and helping other entrepreneurs meet their financial goals. 
Fitness Dating Brand, FITFCK, Expand Into Influencer Management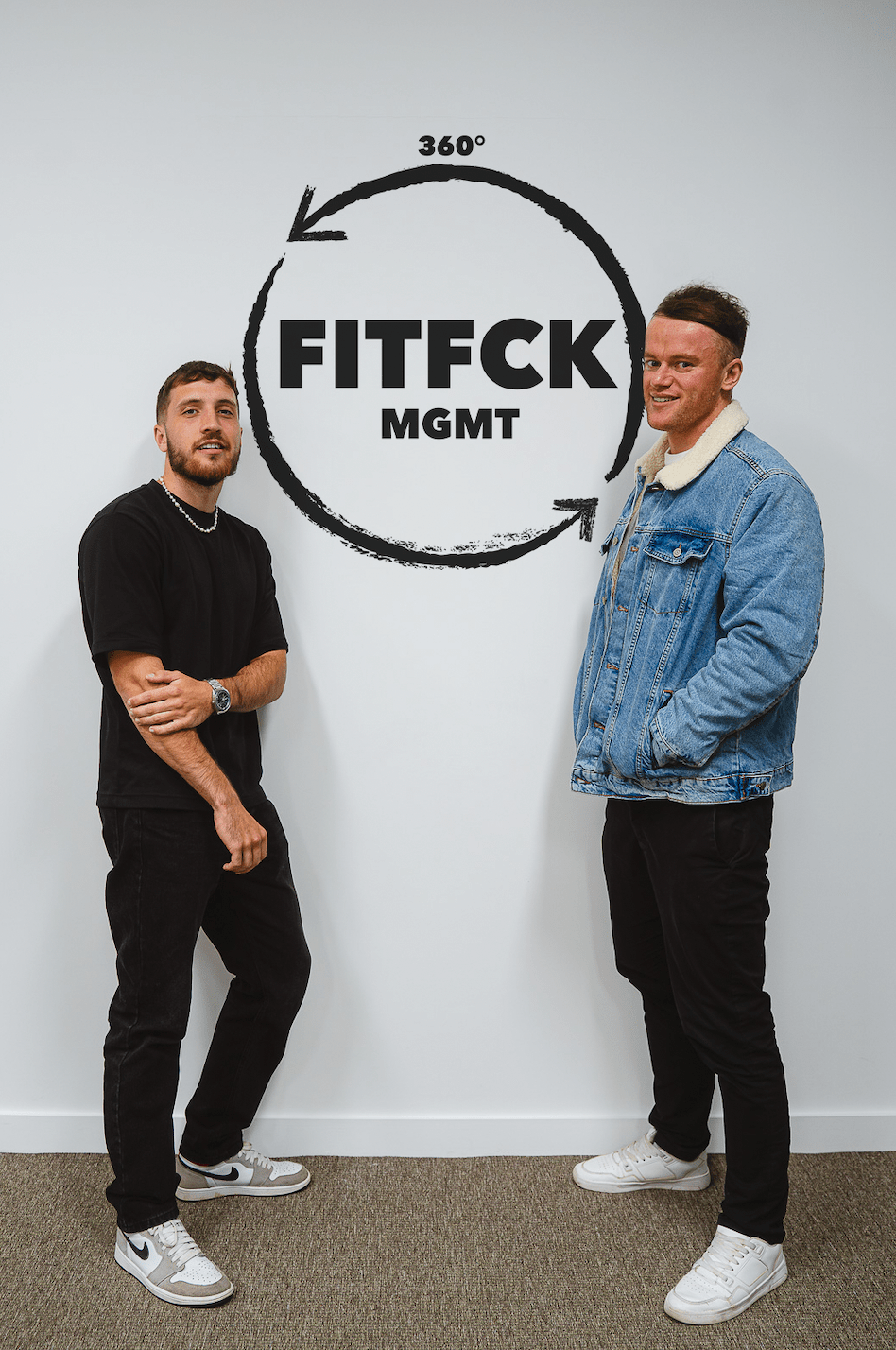 Fitness dating brand, FITFCK, recently announced the launch of their management company "FITFCK MGMT". The company, which recently announced the launch of its £5m A Round investment raise is looking to expand on their brand growth by offering content creators of all niches and brands a full 360 lifestyle management service.
Rebranded in March 2022, the recently featured BBC News company has emerged as the leading brand for gym goers that are looking to make new connections – whether through IRL fitness dating events or online dating experiences. To accompany its strong digital product suite, FITFCK is now developing a series of consumer products to further enhance their brand power, with the most recent being a holistic management company for content creators and brands.
FITFCK Founder and UK Government Enterprise Advisor, Jamie says: "Having worked closely with content creators for the last eighteen months since our relaunch, this addition made nothing but complete sense to me. As a management service, you should be looking at improving all angles of your clients life – not just quick brand deals for a few quid. We are looking to offer a 360 lifestyle approach where we assist our clients with everything from their income, branding, business advisory, PR, legalities and more – all under the FITFCK brand umbrella."
To continue its ruthless chase of becoming the largest omni-channel community for dating, relationships, casual meets and friendships, FITFCK will be looking to embed the management service into members of their ever growing community which already includes a number of high profile content creators.
The first creator to be signed under the label is Santino Valentino, a fitness content creator boasting over 70,000 followers across platforms. Valentino states; "I have known Jamie for a few months now and have felt nothing but constant support from himself and the rest of the FITFCK team. Having seen where they have taken the brand in such a short space of time, I am hoping they can do the same for me. I am really looking forward to seeing where we can take this whilst learning under Jamie and Callum simultaneously"
FITFCK MGMT athlete manager Callum Roberts added: "At the core of every FITFCK movement is the care we have for our community. This ethos is something that we will be looking to reflect in the management company. Hyper-focused care for our clients where they know they feel valued and at ease with us. We are not looking to just improve our client's income, we are looking to improve their lifestyle"
If you are looking to work with FITFCK MGMT, you can contact the team at support@fitfck.co.uk for more information.