3 Myths About Owning An Apartment Complex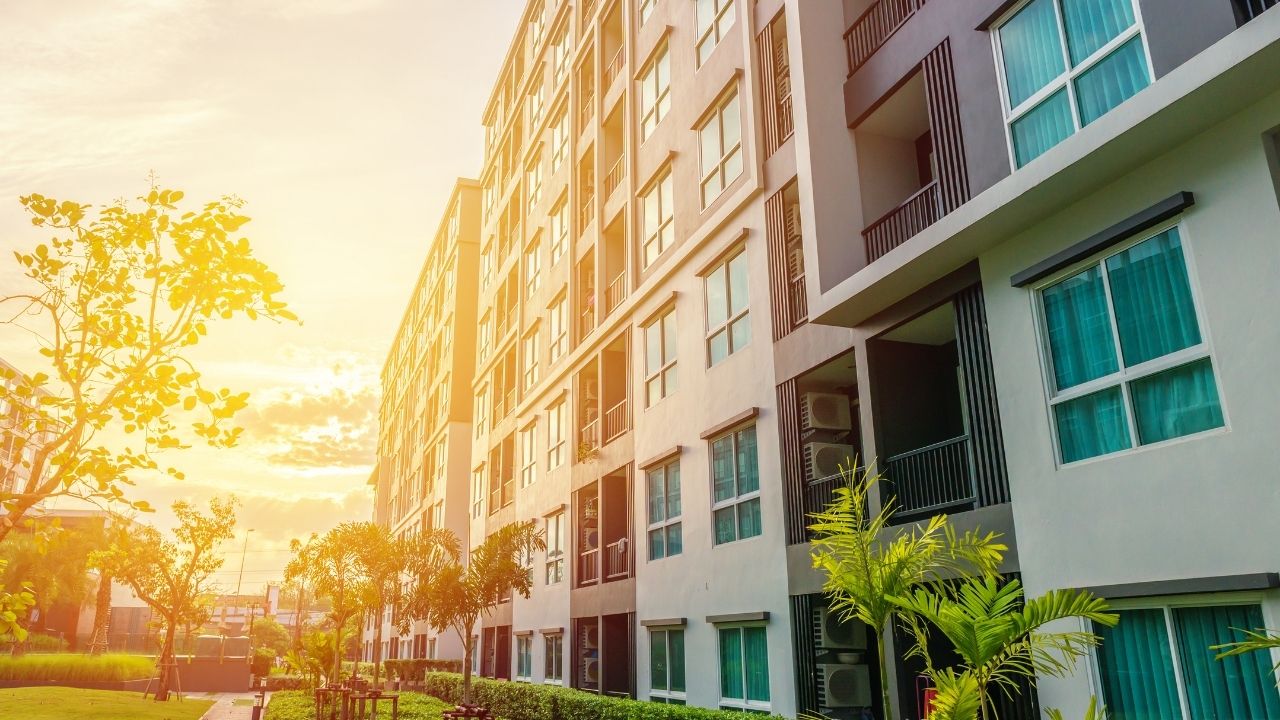 Investing in apartment complexes can result in outstanding returns. Some surveys have found that owning a commercial investment property can net a 9.75% return per year! 
Several myths about owning commercial real estate tend to discourage investors from taking the plunge, however. Consider the misconceptions below before you decide on owning an apartment complex.
And remember, you can rely on an experienced property management company to help you manage your investment and make your life a lot easier. 
It Costs Too Much 
It's inarguable that most apartment complexes cost anywhere from $500,000 to multiple millions. But if you think that means you must be independently wealthy before you can invest, that's not the case.
There are many excellent financing options that can enable you to buy apartment buildings and other commercial real estate. You will have to furnish a down payment in the range between 5% and 20% of the price of the building, but you can usually finance the rest at a low interest rate.
Your personal credit may be a factor in whether you receive the loan, but it's more important for you to show that the property will generate enough cash flow to cover your mortgage and expenses. Also, you should have a sufficient amount of remaining funds for repairs and your profit.
The FHA offers several fantastic financing options with low down payments and interest rates for apartment complexes, so make sure to ask your loan officer about that financing option. But remember, you should have plenty of cash reserves in the bank when you buy an apartment complex so you're ready for any unexpected expenses that come up. 
Strong Housing Market Damages Apartment Demand
We are seeing strong demand for single-family homes in the US in 2021. So apartment demand must be plunging, right?
If this were true, apartment demand would have dropped during the real estate boom that peaked in 2005 and 2006. But demand for apartments rose alongside housing demand during this period. Why is that?
Evidence suggests that when the housing market is strong, demand rises for all kinds of living spaces, from houses to condos to apartments. There are many reasons for that, but most of it boils down to the health of the economy in general.
The same factors that lead to a strong housing market create demand for apartments to rise as well. So if you own an apartment complex and you see houses selling like hotcakes in your city, you can expect increased demand for your apartments. You might even be able to raise rents!
You Can Do Your Own Repairs
One way to save money when you own investment properties is to do the repairs yourself. This can be a great strategy if you know how to handle common maintenance issues, such as fixing the plumbing, minor electrical problems, etc.
But when you own an apartment complex, you may find yourself having to spend far too much of your time repairing the building than on other parts of your business. Even if you have the skill to do the repairs, your time has value.
There are other tasks that you may want to focus on to grow your business. This is why many apartment complex owners hire a property management company to handle the day-to-day needs of running an apartment building.
Your property managers can do everything from screening tenants to collecting rent to repairing the toilets. That frees you up to devote your energies to other parts of your business, and you'll have more time to see your kids too!
Owning an apartment complex can generate outstanding cash flow for you, but it's necessary to understand all the ramifications of ownership. If you keep the above myths in mind, you'll have a better chance of owning a profitable building.
SPOTLIGHT: Sweet vinyl by DREAMOUR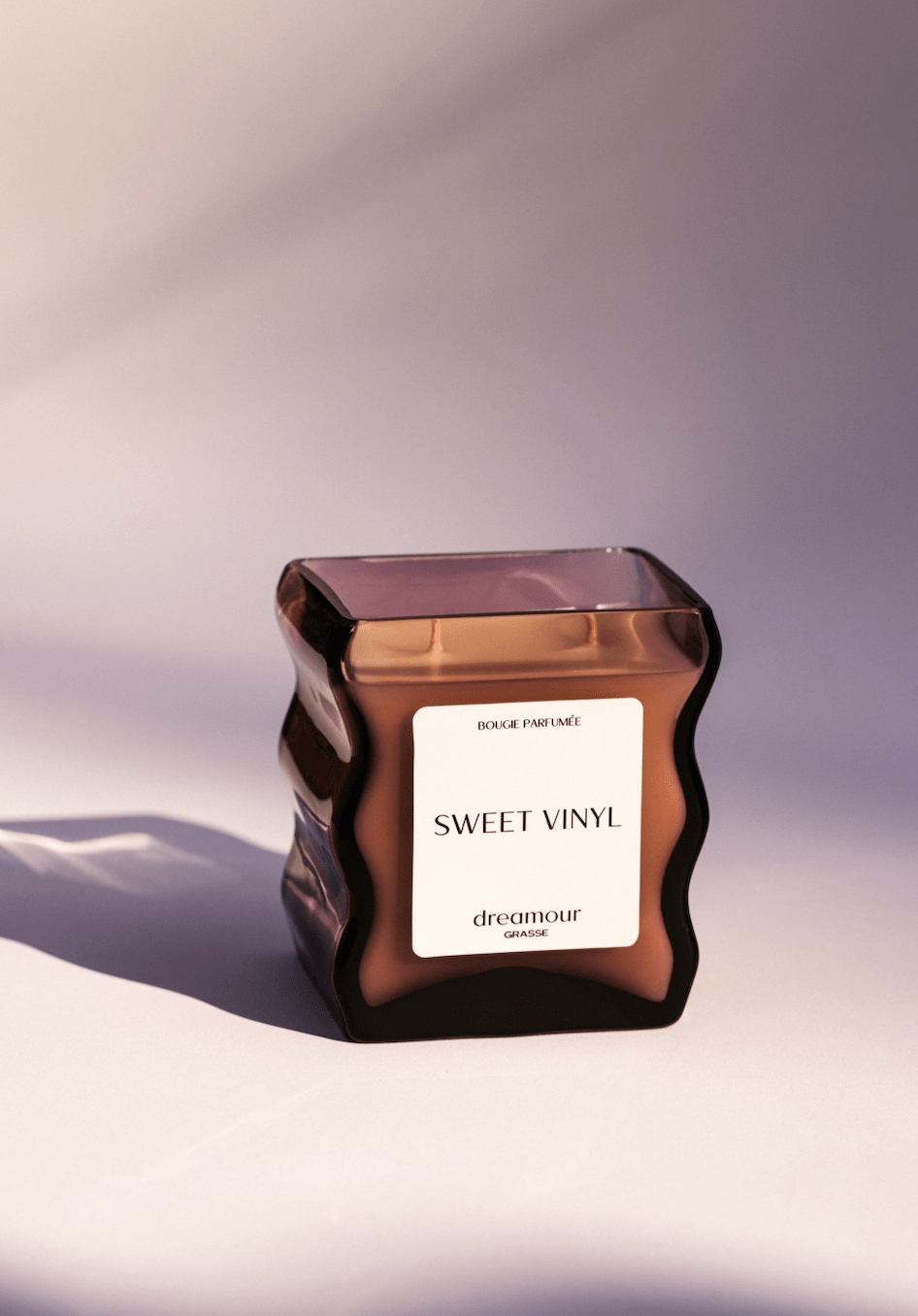 What happens when two immensely talented visionaries come together to create elegance and ingenuity in a sculptural glass fragranced candle? Dreamour. That is the long and short version of how Dreamour was created. Founded by Karissa Rowe and Neal Klotsman in late September 2022, Dreamour was founded with the goal of creating a luxury fragrance brand that operates at the intersection of functional art in the candle market space.
Rowe, a Parsons School of Design graduate, set out to fill the niche of integrating design in the candle marketplace. Unlike most candle vessels that are mass-produced, Dreamour's founders desired to prioritize the artisanal craftsmanship of glass in their production processes of the sculptural glass designs. This resulted in a long timeline of sourcing the globe for talented glass artisans who could transform a sketch into a functional and sophisticated candle vessel. Each and every candle vessel is hand-blown, inherently resulting in a one-of-a-kind product and unique experience for the consumer. These functional fragrant candles also act as a piece of décor due to its sculptural and alluring appearance.
Sweet Vinyl, Dreamour's first candle scent, fills the room with musky & leathery notes combined with earthy notes of vetiver and cypriol, topped with a citrus touch of bergamot and mandarin. The founders worked with master perfumers in Grasse, France, to create a scent that invoked notes of memorable moments, emphasizing high quality ingredients in the fragrances in a soy wax blend. This resulted in candles that consist of clean ingredients, a vegan formula, and is entirely cruelty-free.
It is the personification of the glass blowers' spirit, the heart of Grasse imprisoned in a bottle, and the narrative of two visionaries that sets Dreamour at the top of the candle market pedestal. Dreamour embodies the sophistication and savior-faire French perfumery as a luxury brand, while being a NYC based brand. Dreamour is currently stocked at Patron of the New in New York, along with other major designer luxury known brands. Rowe and Klotsman are currently expanding their production lines and will drop new fragrances and designs in early 2023. Don't expect anything ordinary with Dreamour, as they will continue to bring a unique perspective to the marketplace of home fragrances.
To find out more about Dreamour and their newest releases, you may visit the business's website dreamour.com or follow the company via its Instagram handle @dreamourshop.