4 Lessons From A Decade Of Doing Business; Entrepreneurship Advice From Alec De Layno Martin Of Tranquil Store
Alec Delayno Martin (Astyle Alive) is a successful serial entrepreneur who has been on the scene for more than ten years. He has successfully founded and run multiple ventures in marketing, fashion, real estate, and finance. His latest start-up, Tranquil Store, is a firm that offers premium CBD (Cannabidiol) products. They have a wide range of products that cater to everyone in society and they are set to transform the way we see the CBD sector. 
De Layno has amassed a large amount of knowledge in running a successful business. He shares his top four handy tips in this article.
Giving Value to Customers:
The most important part of your business is how you help your customer. Your products and services must solve a painful problem for a specific type of person. For example, De Layno got the concept for Tranquil store from his own personal struggles with relaxation and sleep.
"After years of trying ineffective sleep aids and prescription medications with undesired side effects, we came across CBD and gave it a try. After doing my research & talking with others around, I realized many people struggled with stress, anxiety, and depression daily. Tranquil Store was started to help ourselves, friends, and now the world. Our products are available around the globe for everyone like us."
Now, he has launched a store that has something for everybody facing the same category of problems that he did. 
" I offer a wide variety of quality premium CBD products, from Gummies to healthy CBD Granola bars, different tincture flavors, soft gels, and Lollipops. I'll be changing the market soon with a new product that I can't speak on too much. It is a surprise."
Seeking help and mentorship:
De Layno has always surrounded himself with an ecosystem of friends and family that support his growth.
For an entrepreneur just setting up a business, don't make the mistake of thinking you have to do everything by yourself. You can be self-made and still need help. 
Reach out to the people who inspire you. Seek their counsel and help whenever you get stuck. Build models around existing businesses that you really admire and put your own unique spin on it.
Believing in Your talents:
Having an endless list of qualifications and certificates is not a guarantee for business success. Once De Layno graduated from high school, he knew what he wanted from life and he went after it. 
Nowadays, college degrees are classified as great accomplishments. Many students enter deep holes of debts and spend most of their adult life repaying student loans.
If you have been blessed with a talent, focus  on honing it. Take a journey to discover yourself and what makes you happy. Succeeding as an entrepreneur will not happen overnight, but it will be worth it at the end of the road. 
Giving back to your community:
The primary responsibility of every successful entrepreneur is to give back to the community and support others who haven't achieved what you have. DeLayno is involved in several philanthropic efforts, supporting several low-income families struggling during the pandemic. He also donates a percentage of his income to the Saint Jude Children's Research Hospital, a medical facility for children battling cancer.
Ecommerce guru Ludovico Apollonio Talks on Ways To Overcome Stress as an Entrepreneur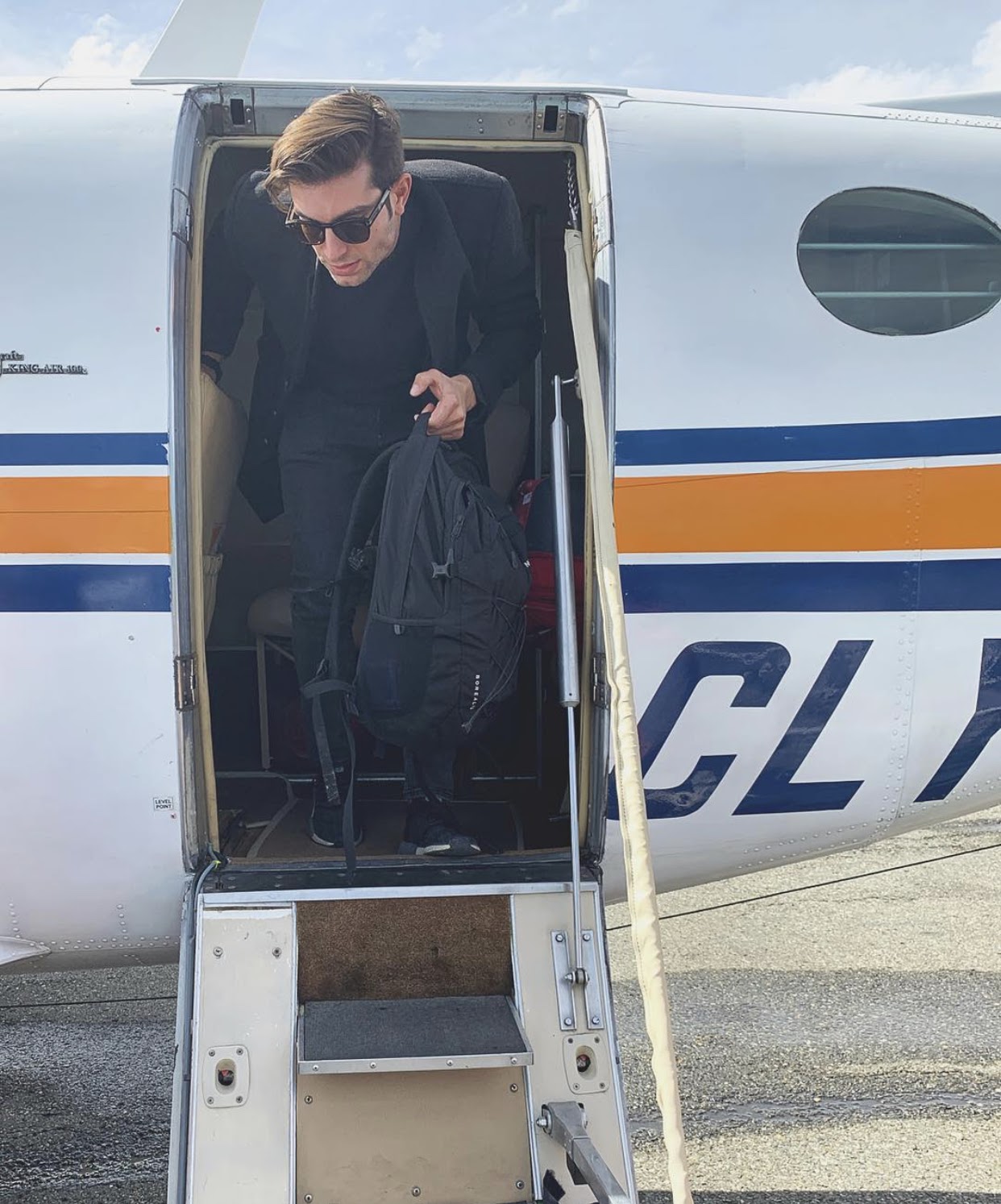 Ludovico Apollonio is a digital marketing genius. He is well known for his advanced digital marketing and sale techniques which have been proven to help brands grow and become more profitable. 
Just like every other individual, Ludovico had his share of roadblocks on his road to success. Being a millionaire at age 29, he has had to overcome a lot of stress and anxiety to achieve the success that he has today.
The life of an entrepreneur can be so stressful and overwhelming. There are times when you go through rigorous negotiations just to get a deal signed. All this makes you wonder if it is worth it. Little wonder a lot of entrepreneurs quit their startups due to being unable to take the pressure. When the mind starts to burnout from mental exhaustion, it causes the body to experience physical exhaustion. That's when the constant pressure finally catches up with you. 
Take it one step at a time 
Learning how to manage your stress takes a lot of practice, but you can and need to find a way to handle it as an entrepreneur. To Ludovico, focusing on his obstacles one at a time and addressing the most pressing problem first was how he taught himself to deal with stressful situations and not let them limit his capacity for greatness.
A lot of people focus on too many of their problems at once, which is why they get stressed out so much.  It is better to focus on one thing at a time. Enjoy it, and take the most pleasant memories of it into the next experience. If things get too overwhelming in your life, Bachr recommends taking a break from your troubles by engaging in something relaxing or satisfying. 
"For me, I like to travel, meditate, and exercise as a way to escape my stress for a while. You'd be amazed at how much better you will feel afterward," says Bachr.
Stay Focused and Dedicated
The road to success involves working through each step to arrive at the next one, with each step motivating and inspiring you to press on without fail. All successful entrepreneurs have dealt with obstacles before. It is the way you get around those obstacles that will determine your level of success.
Ludovico would never have been successful if he wasn't determined and dedicated. He was passionate about his career and gave all his best shot to become a  successful digital marketer today.
The majority of the important things on earth have been accomplished by individuals who kept on trying and stayed dedicated because nobody else would have done it for them. Ludovico offers the following advice on how to keep focus.
"No matter how tough things get, do not give up on your goals. If you have to find a mentor who can guide you through times of difficulty and uncertainty, then do it."
How Ludovico climbed the ranks to achieve the monumental success he has today?
Today, Ludovico has started numerous successful businesses both online and offline and he started his marketing and consulting agency that teaches other entrepreneurs the skills they need to succeed.
The biggest takeaway I got from learning more about Ludovico Apollonio's story is to stop trading your time for money, learn how to make money online, and to surround yourself with the right mentors in life. Ludovico Apollonio's story is truly inspirational and he is definitely one of the top 30 under 30 entrepreneurs to watch out for in 2021.