4 Lessons From A Decade Of Doing Business; Entrepreneurship Advice From Alec De Layno Martin Of Tranquil Store
Alec Delayno Martin (Astyle Alive) is a successful serial entrepreneur who has been on the scene for more than ten years. He has successfully founded and run multiple ventures in marketing, fashion, real estate, and finance. His latest start-up, Tranquil Store, is a firm that offers premium CBD (Cannabidiol) products. They have a wide range of products that cater to everyone in society and they are set to transform the way we see the CBD sector. 
De Layno has amassed a large amount of knowledge in running a successful business. He shares his top four handy tips in this article.
Giving Value to Customers:
The most important part of your business is how you help your customer. Your products and services must solve a painful problem for a specific type of person. For example, De Layno got the concept for Tranquil store from his own personal struggles with relaxation and sleep.
"After years of trying ineffective sleep aids and prescription medications with undesired side effects, we came across CBD and gave it a try. After doing my research & talking with others around, I realized many people struggled with stress, anxiety, and depression daily. Tranquil Store was started to help ourselves, friends, and now the world. Our products are available around the globe for everyone like us."
Now, he has launched a store that has something for everybody facing the same category of problems that he did. 
" I offer a wide variety of quality premium CBD products, from Gummies to healthy CBD Granola bars, different tincture flavors, soft gels, and Lollipops. I'll be changing the market soon with a new product that I can't speak on too much. It is a surprise."
Seeking help and mentorship:
De Layno has always surrounded himself with an ecosystem of friends and family that support his growth.
For an entrepreneur just setting up a business, don't make the mistake of thinking you have to do everything by yourself. You can be self-made and still need help. 
Reach out to the people who inspire you. Seek their counsel and help whenever you get stuck. Build models around existing businesses that you really admire and put your own unique spin on it.
Believing in Your talents:
Having an endless list of qualifications and certificates is not a guarantee for business success. Once De Layno graduated from high school, he knew what he wanted from life and he went after it. 
Nowadays, college degrees are classified as great accomplishments. Many students enter deep holes of debts and spend most of their adult life repaying student loans.
If you have been blessed with a talent, focus  on honing it. Take a journey to discover yourself and what makes you happy. Succeeding as an entrepreneur will not happen overnight, but it will be worth it at the end of the road. 
Giving back to your community:
The primary responsibility of every successful entrepreneur is to give back to the community and support others who haven't achieved what you have. DeLayno is involved in several philanthropic efforts, supporting several low-income families struggling during the pandemic. He also donates a percentage of his income to the Saint Jude Children's Research Hospital, a medical facility for children battling cancer.
Vanex Group's Superior Exchange Rates Surpass Traditional Banks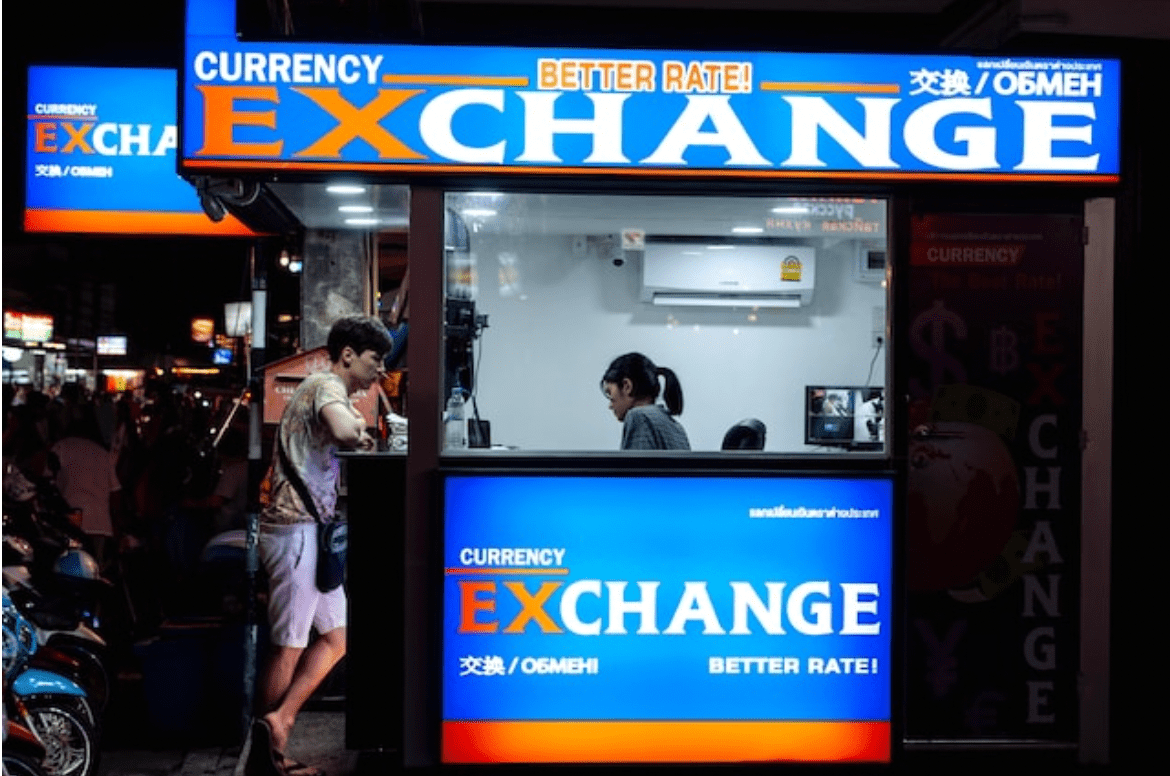 Acquiring the highest possible rates for foreign exchange is a top priority for both people and organizations. Traditional banks are no longer the only choice for currency conversion as the financial landscape changes. Enter Vanex Group, a pioneer in the money service sector that offers exchange rates that surpass traditional banks and many services that have revolutionized the industry.
Vanex Group has quickly become the go-to option for individuals looking for the best exchange rates thanks to its track record and dedication to customer satisfaction. Vanex Group, Western Canada's top private foreign exchange firm, has challenged the status quo by providing better ways to exchange currencies than the conventional banking route.
Traditional banks sometimes burden customers with unfavorable rates and hidden fees, but Vanex Group stands out for its dedication to openness. Every financial transaction is a step toward maximizing value thanks to the company's favorable and competitive exchange rates, well-known for saving clients thousands of dollars annually. Individuals and companies may feel secure knowing their hard-earned money is being exchanged at rates that put their financial well-being first by choosing Vanex Group.
The proficiency of Vanex Group in the foreign exchange market is the foundation for its commitment to offering better rates. The organization navigates the complexities of conversion rates to give customers a clear advantage. It is supported by a team of financial specialists with an in-depth understanding of international currencies. By ensuring that currency swaps are carried out at the most advantageous times, this economic prowess translates into real advantages for clients, further increasing the value of their transactions.
The variety of services offered by Vanex Group offers unmatched ease and competitive exchange rates. The organization makes it easy for people and businesses to conduct worldwide commerce by emphasizing rapid, secure, and safe money transfers. Vanex Group's customer-centric strategy guarantees that the procedure is quick, dependable, and stress-free, whether shipping money across continents or enabling currency transactions related to travel.
Vanex Group's dedication to innovation is another noteworthy aspect of its products and services. The company's user-friendly mobile application and internet platform give customers the power to track real-time pricing and start transactions whenever convenient. The way currency exchange is done has been revolutionized by this technological integration, which saves time and encourages a more knowledgeable and empowered clientele.
The commitment of Vanex Group to offering lower prices extends beyond specific customers. The organization advances its competitive advantages to corporate partners looking to maximize their international trade initiatives with wholesale currency solutions designed for businesses. Vanex Group helps to improve profit margins and facilitate strategic expansion by enabling firms to buy or sell significant volumes of foreign currency at wholesale prices.
In conclusion, Vanex Group's innovative strategy for offering exchange rates surpassing conventional banks is a game-changer for both consumers and companies. The business provides a more beneficial route for currency exchange by adhering to transparency standards, having a thorough understanding of finance, and using cutting-edge technology, ensuring each transaction is a step toward financial empowerment and success. Vanex Group is a leader in the field of foreign exchange for individuals looking to get the most out of their currency exchanges and optimize value.