Meet the man and the mind behind the success of several artists of the music world, June Jonez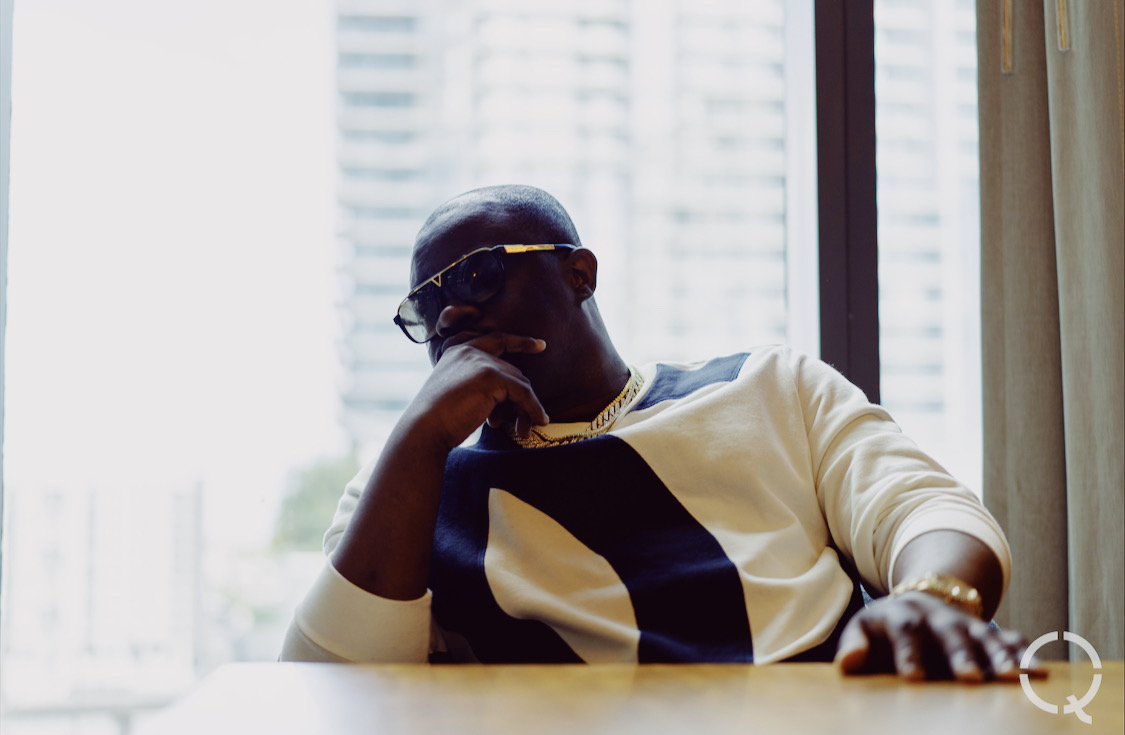 His belief in passion, perseverance, positivity has led to the massive growth of profits for his artist development and management firm Executive Decisions.
Only a few rare gems of the world have the talents to see and discover other rare gems like them so that they can together walk along the path to success. Artists of the world today need a platform which they can turn lucrative for earning more recognition and more popularity. This can happen today only when artists realize the importance of managers and artist development firms that can draw a success graph for them, help create a network and even find them the best possible deals for them so that they can put across their talents in the best possible manner and let the world know what unique they can offer through their music and talents. Being their partner for growing their careers is entrepreneur and music manager June Jonez from the Bronx, New York.
The ever-evolving music and entertainment industry, as well as the rap culture, is a famous industry of New York. It has given innumerable and precious talents to the world. However, there are still so many talents who do not get the right opportunity in life for growing their careers or making it big in the industry, unfortunately. Coming to the rescue of many such talented artists and promising them to change their lives and careers for the better is Jonez's leading firm called "Executive Decisions".
June Jonez had shown interest in the music and entertainment world initially to become an artist himself, but his destiny took him to another path and made him a well-known music manager and entrepreneur. He kick-started his career by managing the leading music producer named London On Da Track and since then he has got the opportunity to change the destinies of many artists for the better. He went ahead to manage upcoming rap artists like Atlanta's own Derez De'Shon, Rich Gang and also budding hip hop artist, G Baby.
Executive Directions is one of the top-notch artist development, A&R consulting, and managerial firm and offers services and solutions to artists in entertainment business consulting, and development as well as management representation, etc. Believing in the concept of saying less and working more, Jonez and his company prove their mettle by making the dreams of artists a reality.
Jonez's firm speaks volumes about their ability to represent the change in pop culture, music, and the overall entertainment space by changing the approach for each and every talent that gets represented under the company. Executive Decisions has been consistent in working with one of the best record labels like Commission Music, BMG Global and many others.
Looking at the trust the artists have had on Jonez and his firm and their growing popularity together prove why they are one of the leading most artist development and management firms in the US.
Instagram : https://instagram.com/1junejonez
[QUICK GUIDE] How Much Does Home Warranty Coverage Cost? | Total Home Protection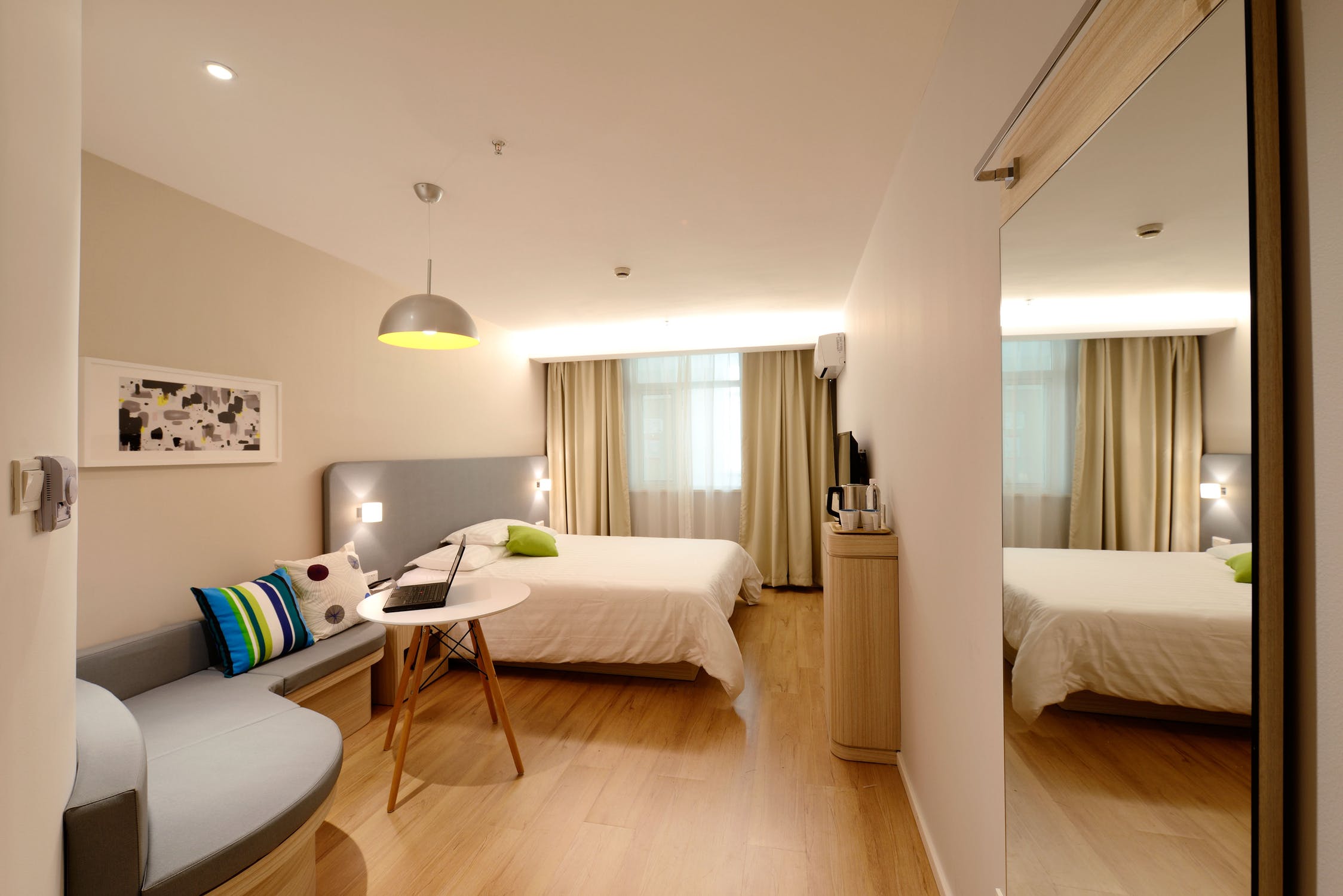 The average cost of home warranty coverage is between $300 to $600 per year, or $25 to $50 per month (Total Home Protection sits neatly inside this average with plans that range from $500-$599 annually.) Although, you are also required to pay an average of $75 per service call visit. Note, costs may vary based on where you live and the level of coverage you want to place on your home.
As a quick review, the standard fees are as follows:
Annual Payment:

$300 to $600 per year

Monthly Payment:

$25 to $50 per month

Service Call Fee:

$75 per service call visit
Depending on your annual coverage limits, you may also have to pay for repairs that exceed your maximum coverage for a select number of items in your contract. The cost of this will depend on your home warranty coverage company. More on this below:
What is Covered by a Home Warranty Policy?
Home warranty coverage comes in many forms. And home warranty companies offer multiple plans in order to provide their policyholders as much value as possible.
In the case of Total Home Protection (THP), for example, CEO David Seruya describes their coverage plans as follows: "We offer two home warranty plans: Gold Plan and Platinum Plan. Both cover essential home systems and appliances; although the Platinum Plan supplies more extensive services." THP's coverage also extends its warranty to cover items despite the item's age, make, or model, which means that they cover the cost of repair and replacements of all covered items, as long as the damages incurred are a result of natural wear and tear.
Is Home Warranty Coverage Worth the Cost?
To answer this question, let's discuss the cost of repairs and replacements without home warranty coverage, which we've broken down below:
Cost of Repairs:

The cost of repairing damaged items in your home without a home warranty will vary based on the item damaged. As an example, however, the average repair cost of a dishwasher is around $100 to $200. Not so terrible, as a whole. But then, let's look at the average repair cost of an air conditioner, which can cost up to $160 to $530!

Or, the cost of repairing a water heater, which averages at around $200 to $900

!
Handling one or two repairs per year for these appliances and home systems might not seem so bad for the short term. However, when you consider the average lifespan of these items—which is around 10-15 years each—you can start to see that there is definite value in having home warranty coverage. Especially for those with older homes or with more items to protect.
Cost of Replacements:

Borrowing from our previous examples: the average replacement cost of a Dishwasher is $300 to $600, replacing a water heater will take another $2,000 to $4,000, and

a replacement heating system will cost a whopping $3,000 to $5,000.
Replacements aren't required as often, of course. And, as mentioned, there are coverage limits that limit the amount of coverage you get per item, per year anyway. However, even when you consider these two factors, the value getting covered is clear when you compare the average cost of a home warranty ($500-$599 if you choose Total Home Protection) and the amount you'll have to pay to replace one of the bigger ticket items in your home.
Review: Should You Purchase Home Warranty Coverage?
In the end, we're left with one question: should you purchase home warranty coverage? Unfortunately, only you will be able to truly answer this. The average cost of a home warranty is $300-$600 per year, and that comes with more than $20,000 worth of coverage for your home per year.
Remember that, and then estimate the average cost of repairing or replacing the items in your home based on their average lifespan, and then compare that cost to the annual cost of home warranty coverage.
And, once you've got that all figured out, we recommend that you reach out to a home warranty provider like Total Home Protection, who can give you a personal quote on the best plan and the best coverage for you based on your budget and your home. They should be able to address any questions or concerns that you might have as well. And would be more than happy to help you through the process of understanding what exactly you're signing up for.