5 Apps Improving the Lives of Family Caregivers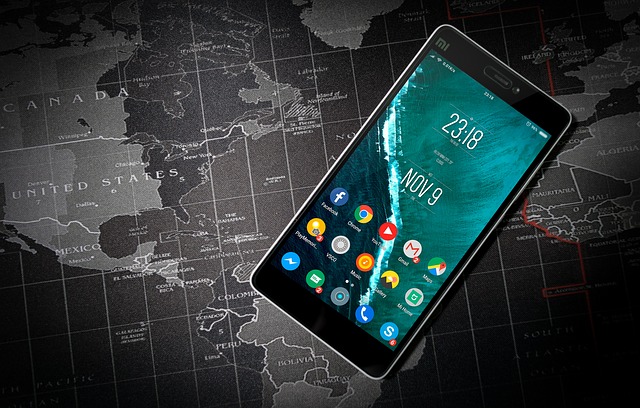 Roughly 34.2 million Americans have provided unpaid care to an adult over the age of 50 in the past year  [National Alliance for Caregiving and AARP (2015)]. These days, medicine and technology are enabling older adults to age at home longer. In addition to this, the cost of assisted living is keeping more families relying on family members and home health aides or day care services to provide care for aging loved ones. Family caregivers, especially those who are working and raising families of their own, face burn out. Thankfully, there are apps for smart devices that make the tasks associated with caregiving a little bit easier to juggle on top of everything else. All the apps listed here are free (some with in-app purchases to upgrade) and available on Android and Apple devices.
A person's 'care team' can involve friends, family, neighbors, cleaners, home care nurses, social workers, drivers, etc. If you are the primary care provider, that is a lot of people to coordinate and keep in the loop about what is happening with your loved one! Lotsa Helping Hands enables you to create a community and keep all your VIPs informed without having to exchange endless phone calls or emails. With this tool, you can easily manage offers for help by displaying your needs and allowing others to sign up for tasks. You can also quickly schedule meals or appointments, and coordinate care or rides for your loved one.
This app is your one-stop-shop for all things prescription drug-related. Medisafe keeps track of medications and supplements so you don't have to. It will alert you know when a prescription is getting low and if there are any drugs that should not be taken together. You can set reminders to take medications, but you can also enter a contact to be notified if a dose is missed.
You'll hear it repeated time and time again, but the cliche is true: caregivers need to make self-care a top priority! Headspace is an excellent companion in this regard because it fits well into a busy routine. Consistent meditation practice improves anxiety, lowers stress levels, enhances sleep and realigns focus. Headspace makes meditation accessible to those who are unfamiliar with it through easy-to-follow courses that take as little as 5-10 minutes of your day. If you upgrade from the free subscription, you can unlock access to all kinds of tailored meditation programs.
While Storii technically needs to be used by a senior care provider before you can access it as a family member, this adult day care software comes with a host of features that family caregivers enjoy. Whether you are working during the day or taking much-needed respite hours, you can have peace of mind about your loved one in care through the Storii app. You'll receive live notifications when your loved one participates in an activity, see photos from their day, read community announcements and be able to message care staff directly with any questions or concerns. With a focus on person-centered care, Storii allows you to upload photos or videos, create personalized playlists, and save significant places via Google Earth to your loved one's personal profile.
While Amazon's Echo device and Alexa App aren't specific to seniors in care, they certainly help with a wide range of daily tasks. You can program Alexa to remind your loved one to take their medicine while you're away. You can turn the heat or air in the house up and down remotely. Your loved one can ask Alexa to keep them entertained by playing music, an audiobook, or reading news headlines. If your loved one needs to run an errand, they can ask Alexa to request an Uber ride or set a reminder when to leave the house for the next bus. With the latest addition of Alexa sporting a screen, you can now say, "Alexa, drop in on Mom's Echo" and soon be connected to live video footage, making quick check-ins a breeze! If your loved one says, "Alexa, I've fallen" or "Alexa, I've cut my finger" Alexa will respond with medical advice and be prompted to call an emergency contact or 911, adding a layer of safety to the home.
Importance and Benefits of Vibration Isolators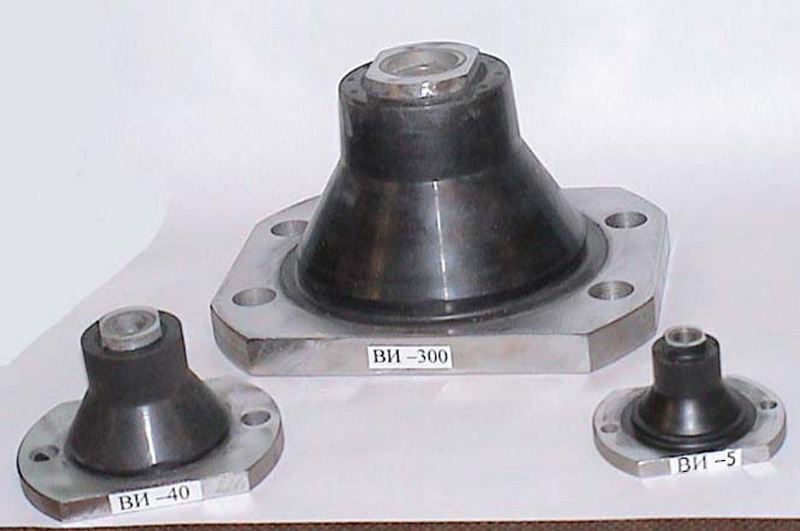 We all know that various kinds of vibrations surround us. There are vibrations from machines, industrial engines, vehicles or even from the construction of buildings and so on. Generally, these vibrations go unnoticed because they don't impact us much directly. But there are some vibrations, which cannot be tolerated by the human body in any manner. In such a situation, a vibration isolator can be of great help. It is evident from the name that with these isolators, it is possible to cut down on vibrations from various sources.
Vibrations and their probable causes
Your machine might seem smooth with no sound or problems, but it produces vibrations for sure. The magnitude of the vibrations indeed varies from one another. When vibrations take place, various kinds of issues start emanating. These can create excessive noise, friction, failure in different mechanical devices and imbalances as well. When vibrations take place in construction work setup or heavy machinery, there can be risks of safety and security. There can be accidents, and the involved machinery can also get damaged.
Mentioned below are some causes of vibrations:
Loose connections – There are high chances and screws, and bolts loosen over some time. The same happens with bearings as well. They can wear out and get loose after a time. When they are not tightened properly, they cause vibrations leading to damage in the long run. Some other causes might include ductwork problems, cracked welds or piping issues as well. Improper fitting is the leading cause of loose connections as well.
Imbalance – The axis of the machine must be balanced as different components keep on rotating in the machines. Due to an imbalanced axis, the machine might start vibrating. With an increase in speed, the imbalance also starts increasing, and the vibration also increases simultaneously. Manufacturing defects and machining errors might also be responsible for the vibrations.
Apart from these causes, wear and tear and misalignment in machine parts might also cause vibrations in machines. Sometimes, these vibration-related problems can crop up without prior hint.
Benefits of using vibration isolation and isolators
The main aim of vibration isolation is reducing the amount of vibration caused by the machines, and this is done with the help of different kinds of vibration isolators. These isolators come in different sizes and shapes and are used as required. With proper vibration isolation, long term effects can be seen. There are reduced breakdowns, much lesser costs of replacement parts and energy savings. The risk of any mishap can also be minimized.
Finding the right kind of isolator for your device or machine
Vibration isolators vary from one another, greatly depending on the machine where they are used. You might not know which isolator will be perfect for your device. What will you do in such a situation?
There is no need to worry in this matter as there is an app which will help in finding the right vibration isolator. Vibration Isolator Pro is the app, which is quite simple to use and helps in getting the best isolator as per your needs and requirements. The app is free and will always remain so. Therefore there is no need for any kind of subscription for using the app whatsoever. The interface of the app is easy and simple to use. In case you need help for some reason, you will find real-time support.