5 Apps Improving the Lives of Family Caregivers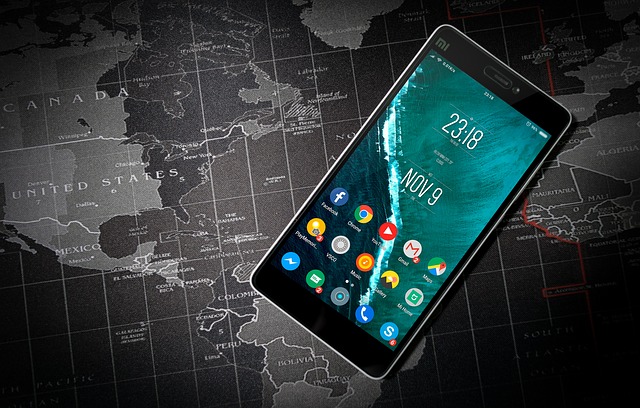 Roughly 34.2 million Americans have provided unpaid care to an adult over the age of 50 in the past year  [National Alliance for Caregiving and AARP (2015)]. These days, medicine and technology are enabling older adults to age at home longer. In addition to this, the cost of assisted living is keeping more families relying on family members and home health aides or day care services to provide care for aging loved ones. Family caregivers, especially those who are working and raising families of their own, face burn out. Thankfully, there are apps for smart devices that make the tasks associated with caregiving a little bit easier to juggle on top of everything else. All the apps listed here are free (some with in-app purchases to upgrade) and available on Android and Apple devices.
A person's 'care team' can involve friends, family, neighbors, cleaners, home care nurses, social workers, drivers, etc. If you are the primary care provider, that is a lot of people to coordinate and keep in the loop about what is happening with your loved one! Lotsa Helping Hands enables you to create a community and keep all your VIPs informed without having to exchange endless phone calls or emails. With this tool, you can easily manage offers for help by displaying your needs and allowing others to sign up for tasks. You can also quickly schedule meals or appointments, and coordinate care or rides for your loved one.
This app is your one-stop-shop for all things prescription drug-related. Medisafe keeps track of medications and supplements so you don't have to. It will alert you know when a prescription is getting low and if there are any drugs that should not be taken together. You can set reminders to take medications, but you can also enter a contact to be notified if a dose is missed.
You'll hear it repeated time and time again, but the cliche is true: caregivers need to make self-care a top priority! Headspace is an excellent companion in this regard because it fits well into a busy routine. Consistent meditation practice improves anxiety, lowers stress levels, enhances sleep and realigns focus. Headspace makes meditation accessible to those who are unfamiliar with it through easy-to-follow courses that take as little as 5-10 minutes of your day. If you upgrade from the free subscription, you can unlock access to all kinds of tailored meditation programs.
While Storii technically needs to be used by a senior care provider before you can access it as a family member, this adult day care software comes with a host of features that family caregivers enjoy. Whether you are working during the day or taking much-needed respite hours, you can have peace of mind about your loved one in care through the Storii app. You'll receive live notifications when your loved one participates in an activity, see photos from their day, read community announcements and be able to message care staff directly with any questions or concerns. With a focus on person-centered care, Storii allows you to upload photos or videos, create personalized playlists, and save significant places via Google Earth to your loved one's personal profile.
While Amazon's Echo device and Alexa App aren't specific to seniors in care, they certainly help with a wide range of daily tasks. You can program Alexa to remind your loved one to take their medicine while you're away. You can turn the heat or air in the house up and down remotely. Your loved one can ask Alexa to keep them entertained by playing music, an audiobook, or reading news headlines. If your loved one needs to run an errand, they can ask Alexa to request an Uber ride or set a reminder when to leave the house for the next bus. With the latest addition of Alexa sporting a screen, you can now say, "Alexa, drop in on Mom's Echo" and soon be connected to live video footage, making quick check-ins a breeze! If your loved one says, "Alexa, I've fallen" or "Alexa, I've cut my finger" Alexa will respond with medical advice and be prompted to call an emergency contact or 911, adding a layer of safety to the home.
6 Reasons to Try Cannabis Edibles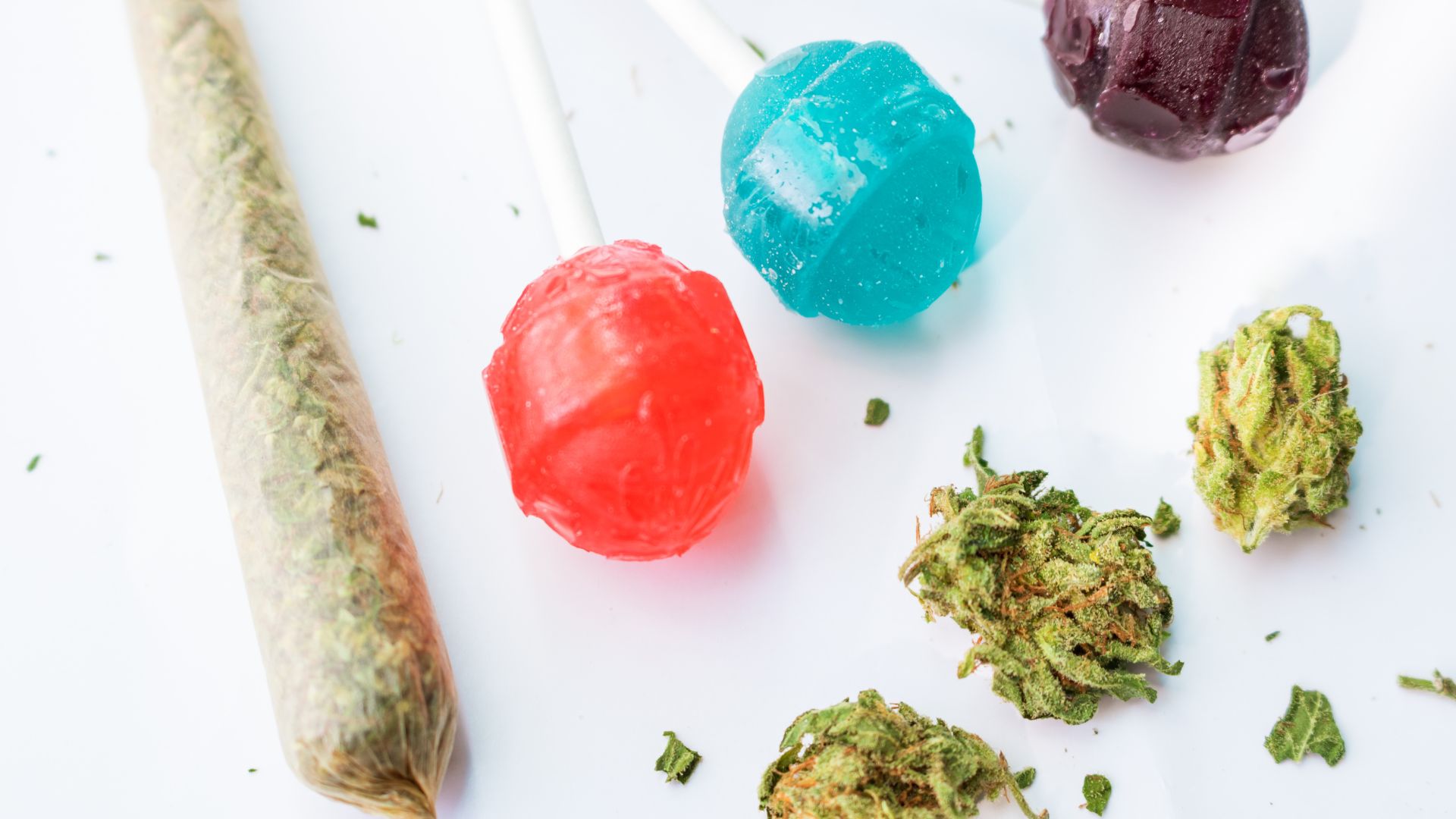 Are you looking for a reason to try cannabis edibles? If you're wondering if there are benefits to edibles that you can't get with other forms of cannabis, the answer is yes. Here are some of the best reasons to try cannabis edibles.
Some edibles are boosted
When you smoke cannabis flower, you're only getting cannabis. That's not a bad thing, but there are brands that sell edibles that have been boosted with other ingredients. For instance, you've probably seen capsules with added herbs to help you sleep – the same is true for edibles. 
One of the newer enhanced cannabis edibles are the Bits adaptogen-boosted edibles. These new cannabis edibles contain just 5mg of THC per Bit so you don't overdo anything. Each flavor is packed with a unique blend of adaptogens like ashwagandha, reishi, elderflower, lemon balm, ginseng, guarana, and rose hip.
Why adaptogens? Adaptogens have been proven to have a positive impact on the central nervous system by decreasing sensitivity to stressors. In other words, adaptogens reduce stress and anxiety and contribute to an overall sense of wellbeing. When you consume cannabis edibles boosted by adaptogens, you're going to feel more relaxed.
Edibles provide precise and consistent dosing
One of the best reasons to try edibles is for precise and consistent dosing. When edibles are made, the cannabis is thoroughly and evenly mixed in, so each serving has the intended dosage when the final product is made. In addition, premium cannabis brands like Verano lab test each batch to ensure quality and consistency with all of their products, including cannabis edibles. 
When you smoke flower, you won't always get the same amount of THC. It's nearly impossible to know how much THC or CBD you're getting from smoking flower. Even when you smoke the same strain in the same amount, the THC and other cannabinoids are distributed unevenly throughout each bud. 
If precise and consistent dosing is important to you, then edibles are going to be your favorite cannabis delivery method.
Edibles are tasty
Edibles taste good, so why not try them? It's just like eating a snack or a treat, but with a purpose. If you've avoided trying cannabis tinctures or oil because you don't like the flavor, that's understandable. Edibles are different because the taste of cannabis itself can be easily masked. 
Brands go out of their way to come up with recipes that taste good because they know some people don't like the strong flavor of cannabis. Edibles like brownies, cookies, and chocolate bars usually just taste like any other cookie, brownie, or chocolate bar. Premium cannabis brands will also use quality ingredients to produce the best cannabis-infused gummies, hard candies, and baked goods.
Edibles are easy to carry
If you want to carry your cannabis around discreetly, that's easiest with edibles. They usually come in smaller packages that you can fit into a pocket or bag, and edibles are easy to eat without anyone suspecting you're consuming cannabis.
When carrying edibles, be smart about where you bring them. Make sure you know where you can and can't have them. If you're headed to the airport of a government building, for example, you'll want to leave your edibles at home. 
The effects of edibles last for a long time
Smoking flower is great when you need relief quickly, but when you want the effects to last a long time, edibles are your best option. When you ingest cannabis, it takes longer for the effects to kick in, but those effects will last for a much longer time. You also don't need to consume as much cannabis to get these long-lasting effects.
Everyone is different, and the timing depends on a multitude of factors like our metabolism and whether you've eaten or have an empty stomach. However, in general, it takes between 30 minutes and 4 hours to start feeling the effects of edibles. From there, the effects can last a few hours or even up to twelve hours. This is why many people take edibles before going to bed – getting that full impact while they sleep makes them wake up feeling incredibly rested.
Edibles are a great alternative to smoking
Although smoking cannabis is probably the most popular consumption method, it's not for everyone. Edibles won't expose you to the potentially harmful effects of smoking. If you've been avoiding trying cannabis because you thought you had to smoke it, edibles are the perfect opportunity for you to try cannabis. 
Already familiar with edibles? Try something new
If you've been consuming cannabis edibles for a while, maybe it's time to try something new. If you've always been into baked goods, branch out and try some beverages, chocolate bars, or even an adaptogen-boosted cannabis gummy for example. There are plenty of edibles to choose from so you can be sure you'll find something new that you can enjoy.