5 Apps Improving the Lives of Family Caregivers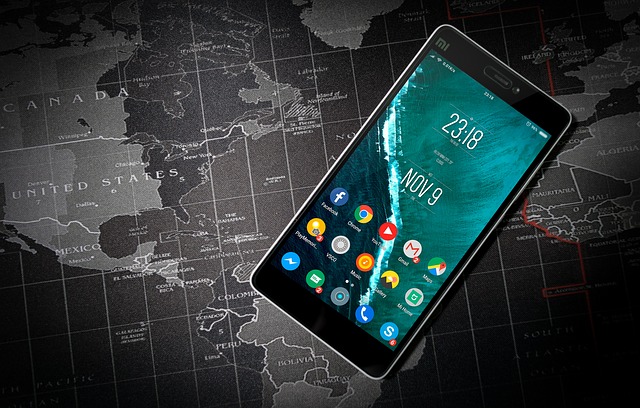 Roughly 34.2 million Americans have provided unpaid care to an adult over the age of 50 in the past year  [National Alliance for Caregiving and AARP (2015)]. These days, medicine and technology are enabling older adults to age at home longer. In addition to this, the cost of assisted living is keeping more families relying on family members and home health aides or day care services to provide care for aging loved ones. Family caregivers, especially those who are working and raising families of their own, face burn out. Thankfully, there are apps for smart devices that make the tasks associated with caregiving a little bit easier to juggle on top of everything else. All the apps listed here are free (some with in-app purchases to upgrade) and available on Android and Apple devices.
A person's 'care team' can involve friends, family, neighbors, cleaners, home care nurses, social workers, drivers, etc. If you are the primary care provider, that is a lot of people to coordinate and keep in the loop about what is happening with your loved one! Lotsa Helping Hands enables you to create a community and keep all your VIPs informed without having to exchange endless phone calls or emails. With this tool, you can easily manage offers for help by displaying your needs and allowing others to sign up for tasks. You can also quickly schedule meals or appointments, and coordinate care or rides for your loved one.
This app is your one-stop-shop for all things prescription drug-related. Medisafe keeps track of medications and supplements so you don't have to. It will alert you know when a prescription is getting low and if there are any drugs that should not be taken together. You can set reminders to take medications, but you can also enter a contact to be notified if a dose is missed.
You'll hear it repeated time and time again, but the cliche is true: caregivers need to make self-care a top priority! Headspace is an excellent companion in this regard because it fits well into a busy routine. Consistent meditation practice improves anxiety, lowers stress levels, enhances sleep and realigns focus. Headspace makes meditation accessible to those who are unfamiliar with it through easy-to-follow courses that take as little as 5-10 minutes of your day. If you upgrade from the free subscription, you can unlock access to all kinds of tailored meditation programs.
While Storii technically needs to be used by a senior care provider before you can access it as a family member, this adult day care software comes with a host of features that family caregivers enjoy. Whether you are working during the day or taking much-needed respite hours, you can have peace of mind about your loved one in care through the Storii app. You'll receive live notifications when your loved one participates in an activity, see photos from their day, read community announcements and be able to message care staff directly with any questions or concerns. With a focus on person-centered care, Storii allows you to upload photos or videos, create personalized playlists, and save significant places via Google Earth to your loved one's personal profile.
While Amazon's Echo device and Alexa App aren't specific to seniors in care, they certainly help with a wide range of daily tasks. You can program Alexa to remind your loved one to take their medicine while you're away. You can turn the heat or air in the house up and down remotely. Your loved one can ask Alexa to keep them entertained by playing music, an audiobook, or reading news headlines. If your loved one needs to run an errand, they can ask Alexa to request an Uber ride or set a reminder when to leave the house for the next bus. With the latest addition of Alexa sporting a screen, you can now say, "Alexa, drop in on Mom's Echo" and soon be connected to live video footage, making quick check-ins a breeze! If your loved one says, "Alexa, I've fallen" or "Alexa, I've cut my finger" Alexa will respond with medical advice and be prompted to call an emergency contact or 911, adding a layer of safety to the home.
Does CBD Oil Work for Chronic Pain Management?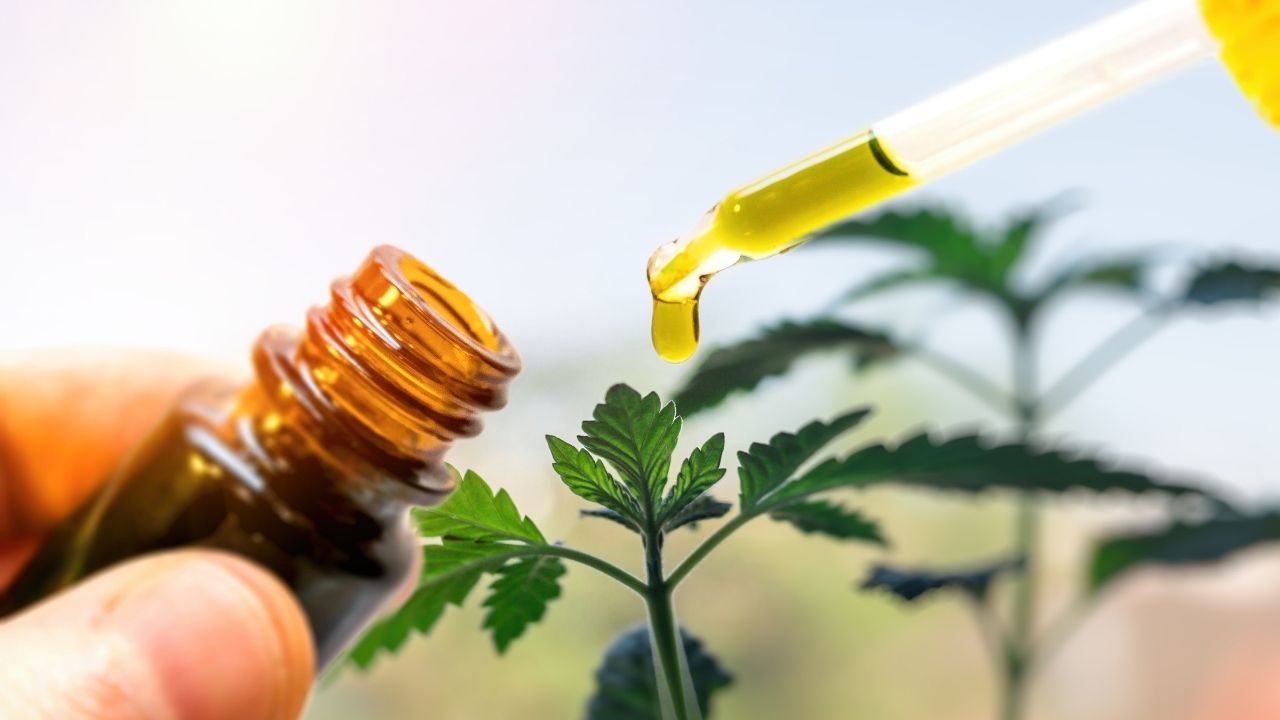 Many people use CBD oil to relieve pain and to improve other conditions like sore muscles and feelings of anxiety or depression. Recent research has shown the potential that CBD oil has the potential to help patients get relief from many of those conditions.
In this article, we will look at how CBD oil works and how it can benefit people suffering from numerous conditions including anxiety, depression, acne, eczema, multiple sclerosis, rashes and people presently undergoing debilitating treatments like chemotherapy.
Effects
According to CBDStudy, CBD is one of many naturally occurring compounds in marijuana and hemp plants known as cannabinoids.Many plants contain cannabinoids but hemp and marijuana plants a very high concentration of them.
Tetrahydrocannabinol (THC) is the cannabinoids that causes users to get that "high" feeling that results from using marijuana. But CBD oil does not cause users to get high. This is because CBD does not connect with the same receptors inside the brain as THC does.
Cannabinoids have a direct effect on the endocannabinoid system (ECS) inside our brains. That is why these compounds affect the way we feel pain, our sleep cycles and how our immune system functions.
Can CBD Make You Feel High?
CBD does not make users feel high although it does have many other positive reactions. It can also encourage the body to naturally produce more of its own naturally occurring endocannabinoids.
For example,CBD oil stops the body from absorbing anandamide, a compound associated with the way the body experiences pain.
The cannabinoid compound contained in hemp and marijuana plants that creates that "high" feeling is called THC. Two years ago, Congress passed the 2018 Farm Bill which allowed for the sale of CBD oil products over the counter as long as they contained a maximum of 0.3 percent THC. That is simply not enough to get you high.
You may ask, why is a small trace amount of THC still in these products? That is because of the way the different cannabinoids or compounds present in hemp plants interact with each other.
When all of the naturally occurring compounds are present in one CBD oil product, they actually help to maximize the effects of all of the other compounds in the product. This is called "the entourage effect." It basically means that when all of the cannabinoids are working together, they work better than they would if they were working alone.
What is CBD oil?
Some type of cannabis plants — often called hemp or marijuana,contain different levels of various chemical compounds.
Most CBD oil comes from industrial hemp, which usually has a higher CBD content than marijuana. It also contains less THC.
CBD oil comes in many different strengths and people can use it in various ways and for several different conditions. Its recommended that you discuss CBD oil with your doctor before using it to make sure there are no potential negative interactions between any CBD oil products and any prescription medications you are presently taking.
Benefits
CBD oil is actually one of the oldest natural remedies used by human beings. For thousands of years people have used CBD to treat different types of pain and other conditions. It's only in recent years that the scientific and medical communities have begun to study it more closely and how it can benefit patients with many conditions.
Here are some of the possible benefits of CBD oil:
Arthritis pain
Some researchers note a significant drop in inflammation and signs of pain, without additional side effects by using CBD.People using CBD oil for arthritis may find relief from their pain and they may see less swelling in their joints as well.
Multiple sclerosis
Multiple sclerosis is a condition that affects the entire body because it impedes signals sent to the muscles by the brain via the spinal cord.
Nerve pain, tingling in the hands and feet and a reduction in strength and mobility are among the most common symptoms of multiple sclerosis. If untreated, it could eventually prevent a person from being able to walk or get around on their own.
Recent studies show CBD oil could reduce the levels of spasticity that MS patients often feel. Many people also reported a reduction in symptoms. Additional studies are needed to verify these results.
Chronic pain
Researchers say the results of multiple systematic reviews covering dozens of trials and studies. Some recentstudies indicate there is substantial evidence that CBD oil is an effective treatment for chronic pain in adults.
This has the potential to benefit patients suffering from conditions like osteoporosis or arthritis and those undergoing painful treatments like chemotherapy where the side effects from the treatment is often nearly as debilitating as the disease.
They noted that cannabinoids, such as CBD, could offer helpful new treatments for people with chronic pain.
Marijuana derived CBD products are not presently at the federal level but are legal under the laws of some states. However, CBD oil products made from hemp and that contain a maximum of 0.3 percent THC are legal and available for sale as supplements in all 50 states since Congress passed the Farm Act of 2018.
There are many potential uses for CBD oil and studies are ongoing as to exactly how it can be used to help people suffering from numerous conditions. What we do know for sure is that CBD oil products can help people relax and create an overall feeling of well-being that can help improve the symptoms of conditions like anxiety and depression.
It also has anti-inflammatory properties which can benefit people suffering from several conditions from chronic pain to acne and eczema. Best of all, CBD oil is a natural substance that has few if any side effects which differentiates it from many other prescriptionand over the counter medications out there.
CBD oil can offer help for many people if they use it regularly and properly.