5 Apps Improving the Lives of Family Caregivers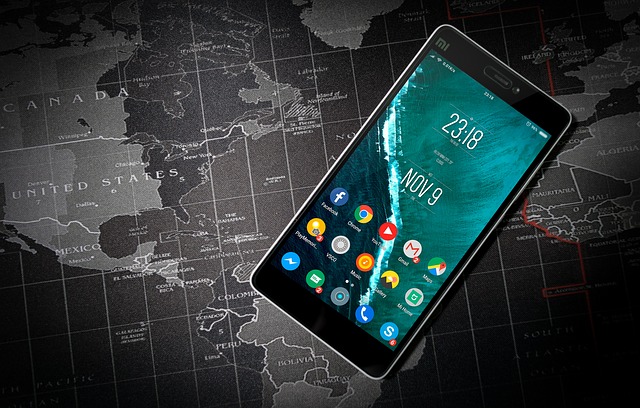 Roughly 34.2 million Americans have provided unpaid care to an adult over the age of 50 in the past year  [National Alliance for Caregiving and AARP (2015)]. These days, medicine and technology are enabling older adults to age at home longer. In addition to this, the cost of assisted living is keeping more families relying on family members and home health aides or day care services to provide care for aging loved ones. Family caregivers, especially those who are working and raising families of their own, face burn out. Thankfully, there are apps for smart devices that make the tasks associated with caregiving a little bit easier to juggle on top of everything else. All the apps listed here are free (some with in-app purchases to upgrade) and available on Android and Apple devices.
A person's 'care team' can involve friends, family, neighbors, cleaners, home care nurses, social workers, drivers, etc. If you are the primary care provider, that is a lot of people to coordinate and keep in the loop about what is happening with your loved one! Lotsa Helping Hands enables you to create a community and keep all your VIPs informed without having to exchange endless phone calls or emails. With this tool, you can easily manage offers for help by displaying your needs and allowing others to sign up for tasks. You can also quickly schedule meals or appointments, and coordinate care or rides for your loved one.
This app is your one-stop-shop for all things prescription drug-related. Medisafe keeps track of medications and supplements so you don't have to. It will alert you know when a prescription is getting low and if there are any drugs that should not be taken together. You can set reminders to take medications, but you can also enter a contact to be notified if a dose is missed.
You'll hear it repeated time and time again, but the cliche is true: caregivers need to make self-care a top priority! Headspace is an excellent companion in this regard because it fits well into a busy routine. Consistent meditation practice improves anxiety, lowers stress levels, enhances sleep and realigns focus. Headspace makes meditation accessible to those who are unfamiliar with it through easy-to-follow courses that take as little as 5-10 minutes of your day. If you upgrade from the free subscription, you can unlock access to all kinds of tailored meditation programs.
While Storii technically needs to be used by a senior care provider before you can access it as a family member, this adult day care software comes with a host of features that family caregivers enjoy. Whether you are working during the day or taking much-needed respite hours, you can have peace of mind about your loved one in care through the Storii app. You'll receive live notifications when your loved one participates in an activity, see photos from their day, read community announcements and be able to message care staff directly with any questions or concerns. With a focus on person-centered care, Storii allows you to upload photos or videos, create personalized playlists, and save significant places via Google Earth to your loved one's personal profile.
While Amazon's Echo device and Alexa App aren't specific to seniors in care, they certainly help with a wide range of daily tasks. You can program Alexa to remind your loved one to take their medicine while you're away. You can turn the heat or air in the house up and down remotely. Your loved one can ask Alexa to keep them entertained by playing music, an audiobook, or reading news headlines. If your loved one needs to run an errand, they can ask Alexa to request an Uber ride or set a reminder when to leave the house for the next bus. With the latest addition of Alexa sporting a screen, you can now say, "Alexa, drop in on Mom's Echo" and soon be connected to live video footage, making quick check-ins a breeze! If your loved one says, "Alexa, I've fallen" or "Alexa, I've cut my finger" Alexa will respond with medical advice and be prompted to call an emergency contact or 911, adding a layer of safety to the home.
Samuel Leeds Buys Shares In Property Tribes; Says He Wants To Make It Better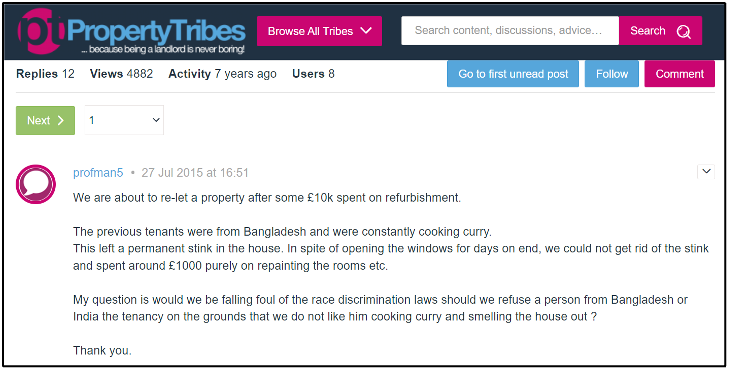 People in UK property circles may be familiar with the very public dispute between former MTV presenter, property investor, and community manager of the company Property Tribes, Vanessa Warwick, & property investment trainer and owner of the company 'Property Investors', Samuel Leeds; as Leeds has accused Warwick of assisting with racism and discrimination against ethnic minority tenants. In recent news, Samuel Leeds was reported to have bought a 35% share of the company Property Tribes, making him officially now a person of significant control at Property Tribes.
Warwick established Property Tribes to accumulate wisdom from various property owners and landlords to create a place of guidance for people in the industry to do business better. According to the company,
"We wanted to create a free use, safe, and agenda-free place for landlords to get information from a "hive mind", not a singularity, so that they could learn and grow their property business."

However, in one of his recent videos, Samuel Leeds pointed out blatant support of racism in some of the advice coming from Warwick herself. As one of the landlords asks on the forum – if they would be implicated by the race discrimination laws in the UK for refusing tenancy to Bangladeshi families as the landlord is not fond of the smell of their staple food, curry; Vanessa Warwick herself is seen advising against mentioning the reason for said refusal, thus averting the legal repercussions altogether.
In the video, Leeds points out several more situations where Warwick has behaved in a racist manner. In fact, she has become a new advisor on the panel of the UK's Property Redress Scheme and has been under criticism in their forum as well for supporting discrimination against ethnic minorities.
Warwick also expressed strong disapproval of Leeds as a property trainer citing the reason that his students came from the "vulnerable" demographic. Leeds called out the racist mindset in this reasoning, as in reality, his students predominantly come from ethnic minorities and don't fall in the "vulnerable" category. He began drawing attention to the issue over his YouTube channel and his website, and ended up facing severe disparagement from Warwick and her followers. Leeds finally sued Warwick for defamation and she brought a counter lawsuit for six-figure damages.
In an attempt to put an end to the battle once and for all, Samuel Leeds reports to have bought a share, 35% to be exact, of the company, Property Tribes. Even though he is only a minority shareholder and will have limited control, Leeds believes he can make a difference in "cleaning up the company" and reduce racism in the forum.
He jokingly adds,
"Because they trolled me, I wanted to at least get paid… Like Michael Jackson did to Eminem."
Leeds pledges that any money he makes off this transaction will be donated to charitable organisations that tackle racism and online bullying. In addition, Leeds will donate an extra £50,000 to organisations that fight hatred in the UK. With this move, he is determined to take a strong stand against all discriminations in the property sector or any other industry.