5 Apps Improving the Lives of Family Caregivers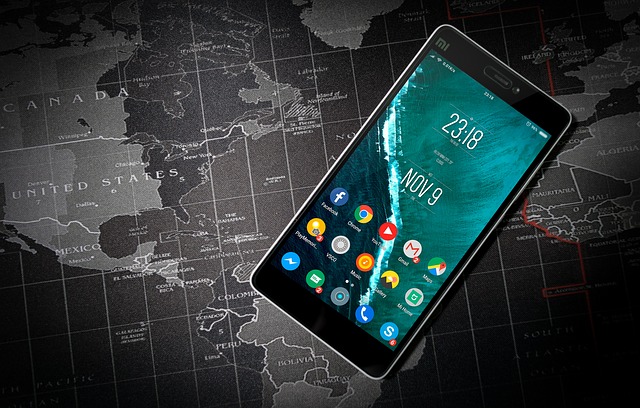 Roughly 34.2 million Americans have provided unpaid care to an adult over the age of 50 in the past year  [National Alliance for Caregiving and AARP (2015)]. These days, medicine and technology are enabling older adults to age at home longer. In addition to this, the cost of assisted living is keeping more families relying on family members and home health aides or day care services to provide care for aging loved ones. Family caregivers, especially those who are working and raising families of their own, face burn out. Thankfully, there are apps for smart devices that make the tasks associated with caregiving a little bit easier to juggle on top of everything else. All the apps listed here are free (some with in-app purchases to upgrade) and available on Android and Apple devices.
A person's 'care team' can involve friends, family, neighbors, cleaners, home care nurses, social workers, drivers, etc. If you are the primary care provider, that is a lot of people to coordinate and keep in the loop about what is happening with your loved one! Lotsa Helping Hands enables you to create a community and keep all your VIPs informed without having to exchange endless phone calls or emails. With this tool, you can easily manage offers for help by displaying your needs and allowing others to sign up for tasks. You can also quickly schedule meals or appointments, and coordinate care or rides for your loved one.
This app is your one-stop-shop for all things prescription drug-related. Medisafe keeps track of medications and supplements so you don't have to. It will alert you know when a prescription is getting low and if there are any drugs that should not be taken together. You can set reminders to take medications, but you can also enter a contact to be notified if a dose is missed.
You'll hear it repeated time and time again, but the cliche is true: caregivers need to make self-care a top priority! Headspace is an excellent companion in this regard because it fits well into a busy routine. Consistent meditation practice improves anxiety, lowers stress levels, enhances sleep and realigns focus. Headspace makes meditation accessible to those who are unfamiliar with it through easy-to-follow courses that take as little as 5-10 minutes of your day. If you upgrade from the free subscription, you can unlock access to all kinds of tailored meditation programs.
While Storii technically needs to be used by a senior care provider before you can access it as a family member, this adult day care software comes with a host of features that family caregivers enjoy. Whether you are working during the day or taking much-needed respite hours, you can have peace of mind about your loved one in care through the Storii app. You'll receive live notifications when your loved one participates in an activity, see photos from their day, read community announcements and be able to message care staff directly with any questions or concerns. With a focus on person-centered care, Storii allows you to upload photos or videos, create personalized playlists, and save significant places via Google Earth to your loved one's personal profile.
While Amazon's Echo device and Alexa App aren't specific to seniors in care, they certainly help with a wide range of daily tasks. You can program Alexa to remind your loved one to take their medicine while you're away. You can turn the heat or air in the house up and down remotely. Your loved one can ask Alexa to keep them entertained by playing music, an audiobook, or reading news headlines. If your loved one needs to run an errand, they can ask Alexa to request an Uber ride or set a reminder when to leave the house for the next bus. With the latest addition of Alexa sporting a screen, you can now say, "Alexa, drop in on Mom's Echo" and soon be connected to live video footage, making quick check-ins a breeze! If your loved one says, "Alexa, I've fallen" or "Alexa, I've cut my finger" Alexa will respond with medical advice and be prompted to call an emergency contact or 911, adding a layer of safety to the home.
How Conventional Scores Are Stopping Most Millennials From Accessing Credit and How One Company Is Changing That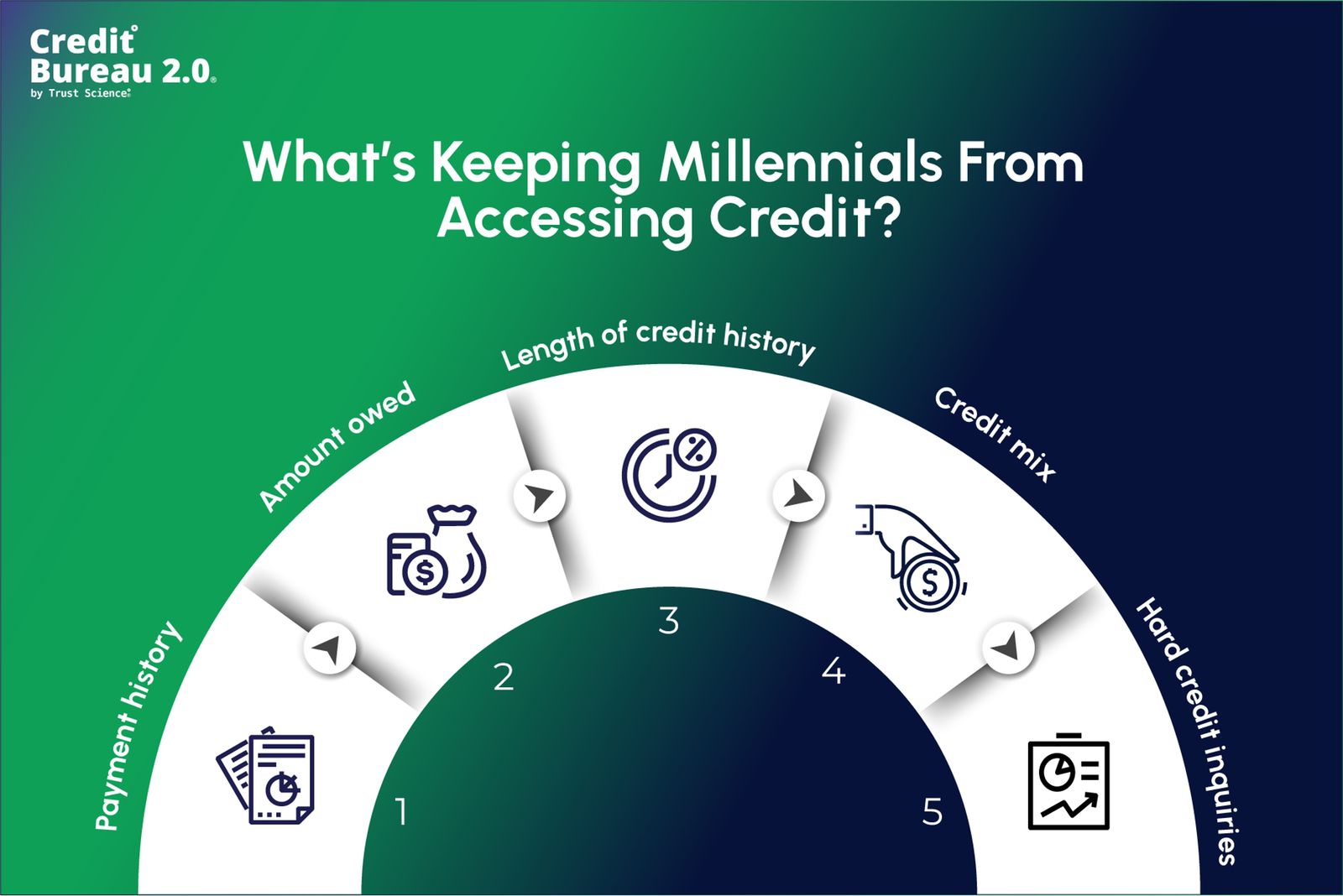 Credit scores are a barrier to entry for just about everything for millennials. Trust Science® is taking new metrics into account to expand access to credit with Credit Bureau 2.0®
What's Keeping Millennials From Accessing Credit?
The concept behind a credit score seems simple enough. It tracks your credit history to see if you're someone that a bank or lender can trust to pay back a loan. However, conventional credit scores just don't account for the way that millennials and Gen Z handle their finances.
Even where a person would be fully capable and reliable in paying back a loan, the lack of an established credit score can prevent them from accessing credit, or at least from getting as much as they should be able to. That leaves millennials without an on-ramp into the modern economy and it can also jeopardize access to other "credit gated" necessities like housing.
The way that conventional credit scores are calculated is complex but boils down to 5 essential metrics:
Payment history
Amount owed
Length of credit history
Credit mix
Hard credit inquiries
You can start to see the issue for millennials when you look at what data goes into their credit scores. For one thing, younger people don't have a long credit history. Even without other factors, simply being young and only having had so much time to build credit puts them at a disadvantage. However, millennials have also been tending to establish credit later in life compared with previous generations, putting them at a further disadvantage.
The most significant issue here is the credit mix. Different types of credit affect credit scores differently, and millennials generally don't have a favorable mix. While they might have a credit card or two, they generally don't have mortgages. These are the most beneficial type of credit to have on your credit report, and millennials really have that going against them.
The student loan crisis also plays a big role. Young people today have much higher student loan debts than previous generations, meaning they have a great amount of credit owed. Not only that, but many can begin to fall behind on payments and see that amount grow. This can quickly send a credit score spiraling out of control.
Student loans aren't the only threat. When young, some people make poor decisions. They could find themselves making credit mistakes very early on and suffering the fact that those mistakes can haunt their score for seven years in general. That means someone at 25 is still paying for a mistake made at the age of 18, even if they've been on the up and up ever since.
It's clear that conventional credit scores weren't designed with the current landscape in mind and that young people are being negatively affected. But what exactly can be done about this? One company is changing the way that lenders look at creditworthiness to make it possible for millennials to mitigate these issues.
How Credit Bureau 2.0 Fixes Those Problems
Trust Science is an innovative fintech company that has developed Credit Bureau 2.0, a scoring service that acts as an antidote for lenders, offsetting the problems posed by conventional credit scores. Instead of seeing a lack of credit history, a few negative issues from years ago, or a poor credit mix and ending any credit application, Credit Bureau 2.0 considers a wealth of additional data to generate a more accurate credit score.
Credit Bureau 2.0 expands the data used to calculate credit scores, getting the borrower's consented, permissioned data and/or acquiring Alternative Data in order to reach a more accurate credit score. For example, those applying for credit can use Trust Science's Smart Consent™ app to divulge their information safely and confidently to Trust Science, which is working on behalf of the lender that is trying to reach a decision about the borrower. By doing so, young people or other people without a credit history in-country can let prudent financial decisions in other areas of their lives demonstrate that they're trustworthy for greater credit.
The service is available to a wide variety of lenders, including auto lenders, installment lenders, and single-repayment lenders. It's in their best interest to find more reliable, deserving borrowers to give loans to, so Credit Bureau 2.0 benefits both sides of the transaction.
Trust Science CEO Evan Chrapko says that "Credit Bureau 2.0 isn't just about giving borrowers access to more credit than they would have had otherwise. It's about recontextualizing financial data to give both sides–lenders and borrowers–a more accurate and reliable way to enter into loans in the modern economy."