5 Steps That Took Pratham Waghmare From $0 to Making $200,000 a year in India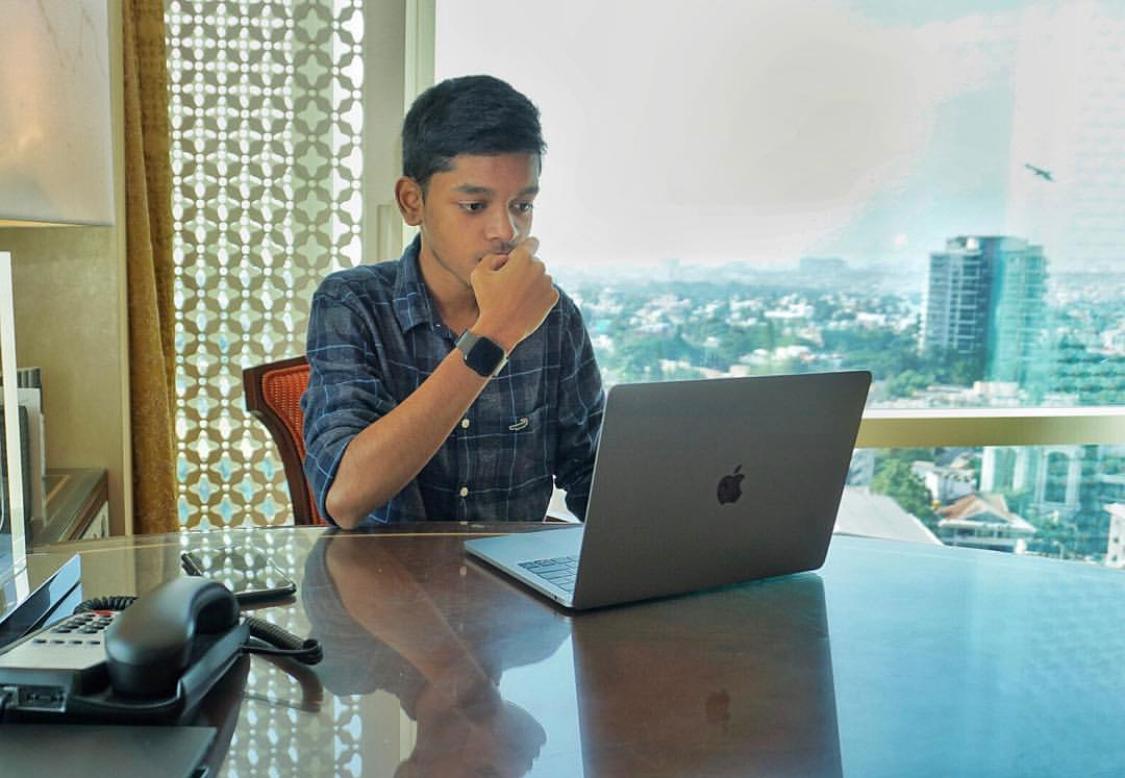 Pratham Waghmare is a 21-year-old entrepreneur from Pune, India. Leading the space of enormous knowledge and specific talent in this particular niche. He is perhaps the best representation to exemplify to the youth of this generation. We recently reached out to him for having a quick conversation to know how was he able to obtain such heights at this age, he was gracious enough to let us know some insights of his principles of achievement.
While having a talk with Pratham we came to know many things about him along with his ideology and notions in which he believes and tries to make every day the best as he could be. When we asked him about his business elevation in a short span then he said it's just the matter of consistency and the notches that one needs to keep in mind like he did to elevate his company from 0 to $200,000 a year.
Step 1. Become fearless.
It's most important for one to execute without having any kind of fear in his/her mind because that's what matters the most. He says-
"Never ever have fear in your mind about leaving your education to pursue your ultimate goal. Vastly it works the way you want it to do. You do not have ample expenses, neither you're espoused so this is the best time to take such risks and make it happen."
Step 2. Use time efficiently
After getting this ear-pleasing answer we asked him about the next step that one should follow then he said that one should know how to use time efficiently. He says-
"Make sure to merely do things that are going to have an impact in your life. Put two-three hours of focused work everyday towards that specific thing which will make you successful. Rest of the day do whatever you want but that 2-3 hours of work will ultimately add up resulting in making your life better than it was before".
Step 3. Do not listen to 99% of people's advice.
Thirdly, he told that it's better to ignore advice of 99% of people and try to be the part of that one percent club he says that-
"Only heed and act upon the suggestion of people whom you admire a lot. Do not pay attention to advices from folks like your neighbors, family members, or friends because if they are not someone who you want to become like, you should not listen to their advice. Just listen and follow those people who have already done what you want to achieve "
Step 4. Think the impossible
"Always think what no one is thinking" will lead you to unleash the doors of opportunities. He says-
"The fact is 90% of the people will never reckon they'll become very prosperous or have an extraordinary life. As a result, they don't end up having that kind of life. One of the best books I would recommend on this subject would be Think and Grow Rich by Napoleon Hill which really played a huge role on my mindset when I started"
Step 5. Money is not Everything
Once you realize the fact that "Money is not Everything" your life becomes more complete and happy.
"Do not chase money, money once you have enough will no longer matter much in your life to you. Focus on creating experiences in your life rather than gaining materialistic things. Your first priority however should be chasing money, but if you cross the point that money no longer will have a drastic impact on you, just live life and help others. Don't stress about growing your business, most wealthy people do not have hair on their heads for a reason"
Thus it was phenomenal to talk and have such an interactive session with Pratham who knows pretty well how to achieve the extraordinary with such steps that can lead you on the right path of achievements and make you a better version of yourself.
Scaling clients to an altogether another level is Brandon See, the man and the mind behind the dominant paid traffic consultancy, Digiceptual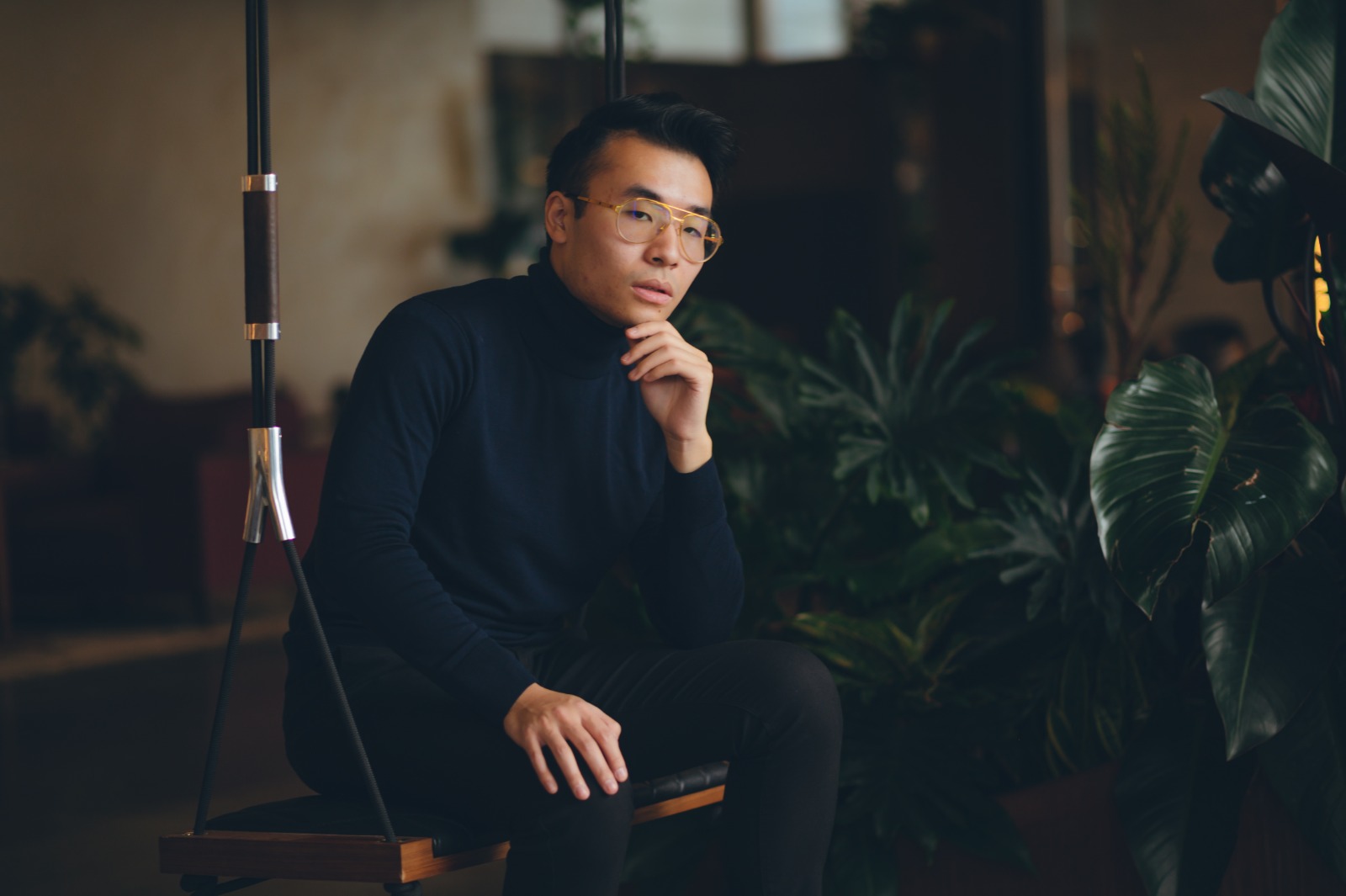 Digiceptual has gained the status of one of the most prominent paid traffic consultancies in recent times for its unique strategies
Whether the world faces a pandemic or any other emergency, it is bound to affect businesses and industries as a whole. It goes without saying that hundreds of industries have already faced the wrath of the global health pandemic and are now finding ways to scale their businesses again or just retain their status in the market. However, one industry that doesn't show any signs of slowing down even amidst a pandemic is the digital marketing world. This business sector since the time it has gained momentum in the market has only been on the rise as most of the brands, entrepreneurs, influencers and companies today wish to go all digital with their services and aim to reach more audiences across the globe. Brandon See, who has made his name synonymous as a digital entrepreneur in the online world co-founded the paid traffic consultancy firm called "Digiceptual", which is all about scaling its varied clients to the highest peaks of success by maximizing their strategies on paid traffic and their return on ad spend and profiting them the most through the same.
Digiceptual comes as a ray of good hope in the online consulting industry with their unique set of strategies that put efforts towards maximizing the growth of its clients on social media with the help of their own tested methods.
Because several industries realized the scope and significance of digital marketing and online consulting platforms in paid traffic, many of them jumped into it for utilizing any and every digital strategy to grow their business without realizing that it could be ineffective for them. Only personalized services in this sector help develop people and businesses across markets and online platforms. Working around this, Brandon, through Digiceptual, provides state-of-the-art personalized services, keeping in mind the individual needs and requirements of each of his clients.
Digiceptual is all about helping clients to skyrocket their sales and maximizing every ad spend. They help clients to stay away from ineffective and traditional strategies that provide no real revenue and help them choose best of the industry strategies that give the most benefit to them in paid traffic and lead them towards becoming market leaders.
With more than five years of rich experience in the industry and with their distinguished Kinetic Scaling Methodology™, they specialize in helping clients with a high-growth scale on social media. They are a leading paid traffic consultancy for established e-commerce, online education brands, and online influencers. By helping them maximize their return on ad spend, Digiceptual has helped them scale to 7 to 9 figures.
An Australian luxury brand through Digiceptual made possible its growth of $1,206,979.42 return from a $40,899.15 ad spend. With a white glove approach, they do all the paid advertising and help brands sustain in the long term. Through focusing on the highest return in marketing and also on ROI in paid traffic, Brandon and his firm Digiceptual have proved their mettle in the industry already.