5 Tips for Regaining Confidence in Your Smile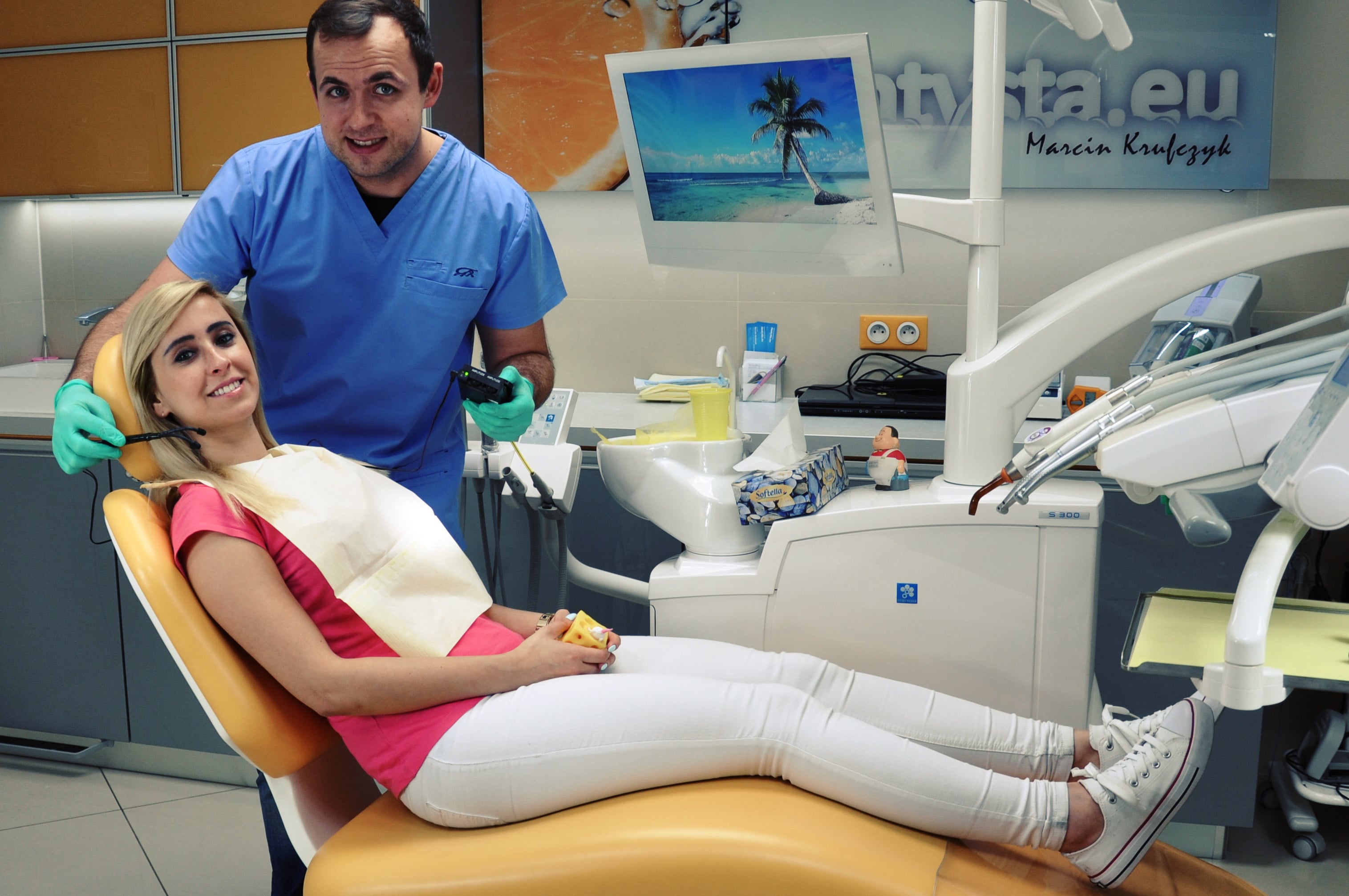 Your smile is a part of who you are. It's a unique expression of your personality, and you should feel confident enough to use it often. But what happens when you lose that confidence? Where do you go from here?
5 Ways to Achieve a Confident Smile
Your smile says a lot about you. It can happen naturally as a result of something you find funny, amusing, cute, endearing, or ironic. Or you can make a conscious decision to smile as a way to project friendliness or make someone feel comfortable. Either way, your smile is something you should be confident in. And here are a few different ways you can improve in this area:
According to a study conducted by Invisalign, confidence is closely correlated to physical appearance. The data reveals that 70 percent of people find a single change in appearance has the ability to boost their confidence, while 92 percent of respondents say they were much more confident after having straightened crooked teeth. In fact, four out of five respondents say straightening teeth was one of the most important treatments they've ever received in their lives.
The good news is that there are more ways than ever to bring teeth back into alignment. This includes traditional braces, home alignment mouthguards, and other solutions. And while nobody wants to wear braces, a few months of braces can lead to years of increased confidence. When you look at it this way, it's an easy tradeoff! 
For some people, it's yellowed and stained teeth that hurt confidence more than anything else. But thankfully you don't have to deal with this any longer. There are tons of professional whitening procedures, as well as inexpensive home solutions you can use to restore some of that sparkle and shine to your enamel. 
Many of the at-home teeth whitening kits can be applied discreetly and for short periods of time. And while it can take several weeks of treatment to see significant results, they're known to be quite effective. 
Deal With Serious Oral Problems
Do you have more serious oral health issues that make it difficult for you to smile with confidence? It's imperative that you visit your dentist to find out what the source of the problem is so that you can deal with it right away.
If you have bleeding, red, or swollen gums, loose teeth, bad breath, or exposed roots, these could be signs of gum recession. And believe it or not, a minimally invasive pinhole procedure could help you get your smile and confidence back with limited recovery time.
Getting your oral health in a good place is the correct starting point. But what if you still dislike your actual smile? (Meaning the shape and appearance of your smile.) Sometimes a little practice can go a long way.
"Standing in front of a mirror and practicing your biggest and nicest smile can give you a chance to find the best smile-induced facial expressions which compliment your appearance," life coach Stella van Lane writes. "You can even consider asking somebody close to you for their opinion on the topic, or take some selfies to see what you look like smiling from many different angles."
You don't want to spend so much time practicing and staring at selfies that you become so self-conscious of your smile that you don't want to use it. However, a little positive self-reflection can help. Always walk away with an emphasis on the positives.
Find Things That Make You Happy
Have you ever considered that the reason you don't smile much is because you don't have much to smile about?
If you're hanging out with negative people, you need to find a new group of friends that make you happy. If you're in a job that's miserable, find some line of work that provides greater fulfillment. When you have things to smile about, your smile is going to be much more genuine and less forced. 
Say Cheese!
A smile makes you relatable. It sends a signal of friendliness and makes it easier for people to approach you. And when you take the time to restore confidence in your smile, you'll subsequently improve your relationships with others. Don't miss or delay this opportunity!
SPOTLIGHT: Sweet vinyl by DREAMOUR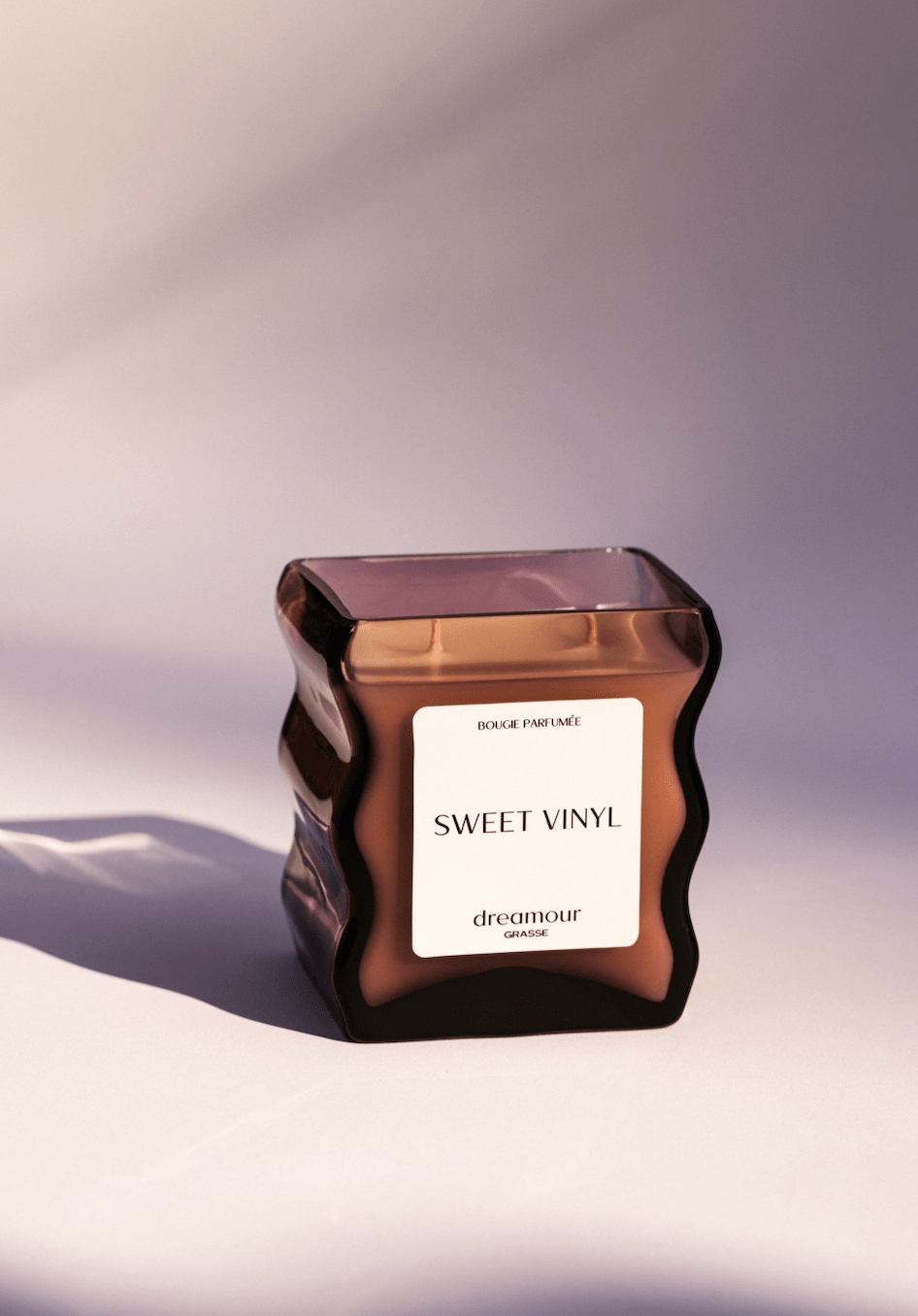 What happens when two immensely talented visionaries come together to create elegance and ingenuity in a sculptural glass fragranced candle? Dreamour. That is the long and short version of how Dreamour was created. Founded by Karissa Rowe and Neal Klotsman in late September 2022, Dreamour was founded with the goal of creating a luxury fragrance brand that operates at the intersection of functional art in the candle market space.
Rowe, a Parsons School of Design graduate, set out to fill the niche of integrating design in the candle marketplace. Unlike most candle vessels that are mass-produced, Dreamour's founders desired to prioritize the artisanal craftsmanship of glass in their production processes of the sculptural glass designs. This resulted in a long timeline of sourcing the globe for talented glass artisans who could transform a sketch into a functional and sophisticated candle vessel. Each and every candle vessel is hand-blown, inherently resulting in a one-of-a-kind product and unique experience for the consumer. These functional fragrant candles also act as a piece of décor due to its sculptural and alluring appearance.
Sweet Vinyl, Dreamour's first candle scent, fills the room with musky & leathery notes combined with earthy notes of vetiver and cypriol, topped with a citrus touch of bergamot and mandarin. The founders worked with master perfumers in Grasse, France, to create a scent that invoked notes of memorable moments, emphasizing high quality ingredients in the fragrances in a soy wax blend. This resulted in candles that consist of clean ingredients, a vegan formula, and is entirely cruelty-free.
It is the personification of the glass blowers' spirit, the heart of Grasse imprisoned in a bottle, and the narrative of two visionaries that sets Dreamour at the top of the candle market pedestal. Dreamour embodies the sophistication and savior-faire French perfumery as a luxury brand, while being a NYC based brand. Dreamour is currently stocked at Patron of the New in New York, along with other major designer luxury known brands. Rowe and Klotsman are currently expanding their production lines and will drop new fragrances and designs in early 2023. Don't expect anything ordinary with Dreamour, as they will continue to bring a unique perspective to the marketplace of home fragrances.
To find out more about Dreamour and their newest releases, you may visit the business's website dreamour.com or follow the company via its Instagram handle @dreamourshop.