7 Unique Restaurants in London for Instagram Lovers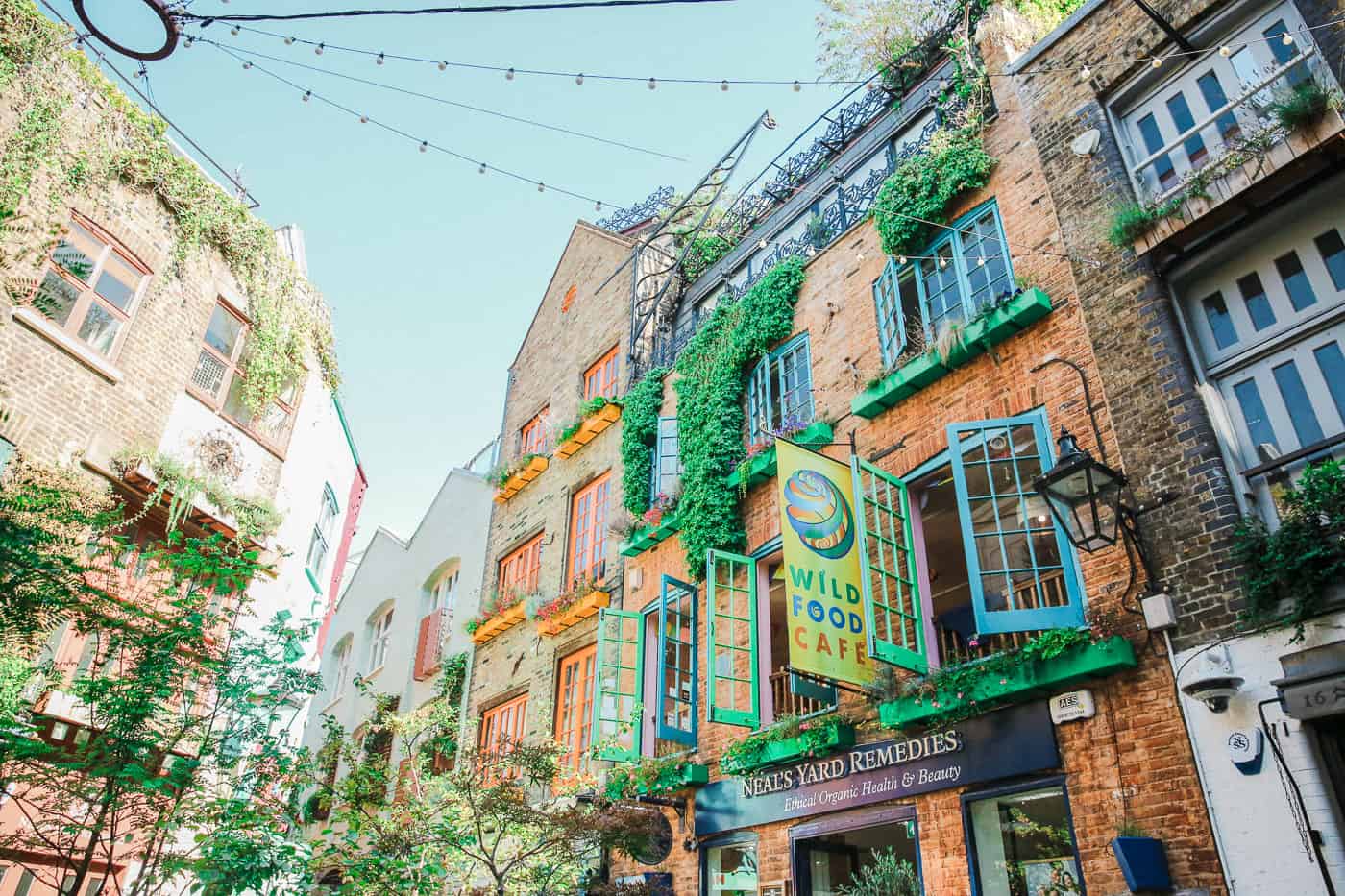 Did you know that London is the most Instagrammed city in Europe? In 2018 it was hashtagged 120 million times – 19 million more than second place, Paris.
Not only are we photographing the famous landmarks, but we are also taking pictures of the quirky restaurants. Gone are the days of simply taking a snap of your food, now we want a setting that is as Instagram-worthy as the dish we are discussing.
So, if you want to guarantee likes on your Instagram picture, follow in the footsteps of your favourite influencers or would just like to eat in a unique location, here are seven restaurants for Instagram lovers in the capital.
1. Sketch – Mayfair
You've no doubt seen Sketch's pretty pink interior on Instagram – and this is just one of the rooms. Take a seat at a candyfloss pink chair and on the matching walls, you'll see a gallery wall of art by David Shrigley. The Gallery is open for afternoon tea during the day and dinner in the evening. Make sure you remember to take your camera to the toilets, too.
2. Sushi Samba – Covent Garden
This restaurant was made for Instagram. It's situated at the Opera Terrace above the Grade II-listed Market Building enjoying beautiful views across Covent Garden as well as boasting a 'living ceiling' of lush green plants above the lively bar inside. That's before you even get to the food.
3. The London Edition – Fitzrovia 
Not only home to one of the most Instagrammable restaurants in the capital, The London Edition is also one of the more Insta-worthy hotels in London. Take a seat for dinner and admire the chandeliers on the ceiling and portraits that fill the walls – before getting that all-important photo.
4. Sexy Fish – Mayfair
This restaurant has been described as the 'most flamboyant' in London. The bar is decorated with bronze mermaids designed by Damien Hirst while water runs on the walls and there is a gold-plated crocodile. If that's not enough, it is also home to two of the world's largest live coral reef tanks. You'll want to capture this space from every angle.
5. Coppa Club – Tower Bridge
These glass igloos are situated on the riverside with Tower Bridge providing the backdrop. In winter lights twinkle and blankets are provided, so you can snuggle up. Then in summer, the decor is changed to suit the warm months.
6. Bob Bob Ricard – Soho
There is easily one small part of this glamorous restaurant that is photographed more than any other and that is the 'Press for Champagne' button at each table. Ordering fizz has never been so easy. In fact, this restaurant pours more of this drink than any other restaurant in the country.
7. Circolo Popolare – Fitzrovia
You have probably seen this restaurant popping up across Instagram regularly over the last few months. It is the newest restaurant by Big Mamma, that also own Gloria and is planning a third. The bottle-filled walls and colourful flowers hanging from the ceiling will be the first thing to catch your eye. Make sure you get here early, hungry diners are still queuing to get a sought-after seat at this restaurant. You can book online at certain times throughout the day, but most tables are kept for walk-ins.
Book yourself a table and then don't forget your camera so you can capture the moment as you enjoy the unique interior and delicious food.
6 Reasons to Try Cannabis Edibles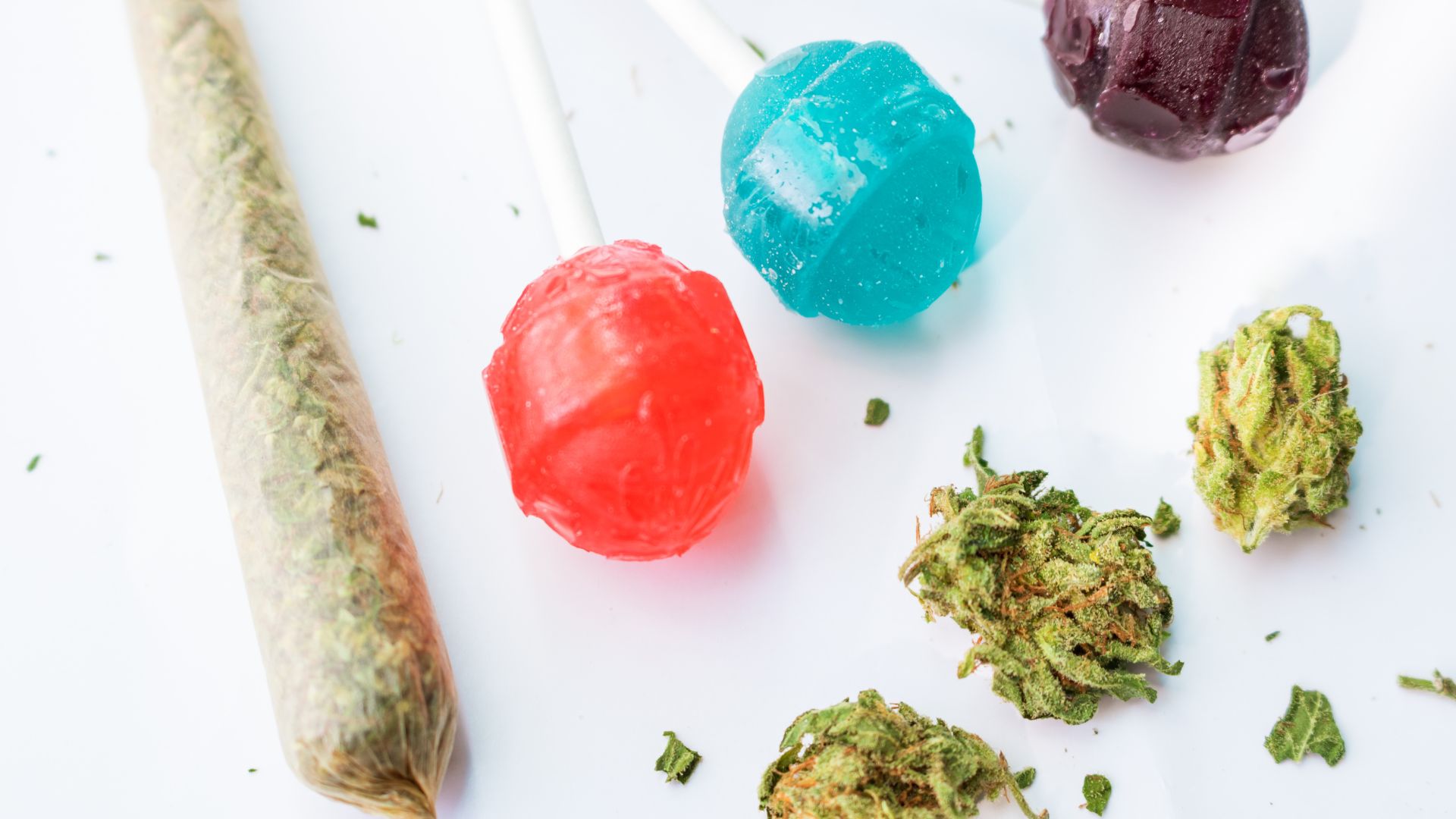 Are you looking for a reason to try cannabis edibles? If you're wondering if there are benefits to edibles that you can't get with other forms of cannabis, the answer is yes. Here are some of the best reasons to try cannabis edibles.
Some edibles are boosted
When you smoke cannabis flower, you're only getting cannabis. That's not a bad thing, but there are brands that sell edibles that have been boosted with other ingredients. For instance, you've probably seen capsules with added herbs to help you sleep – the same is true for edibles. 
One of the newer enhanced cannabis edibles are the Bits adaptogen-boosted edibles. These new cannabis edibles contain just 5mg of THC per Bit so you don't overdo anything. Each flavor is packed with a unique blend of adaptogens like ashwagandha, reishi, elderflower, lemon balm, ginseng, guarana, and rose hip.
Why adaptogens? Adaptogens have been proven to have a positive impact on the central nervous system by decreasing sensitivity to stressors. In other words, adaptogens reduce stress and anxiety and contribute to an overall sense of wellbeing. When you consume cannabis edibles boosted by adaptogens, you're going to feel more relaxed.
Edibles provide precise and consistent dosing
One of the best reasons to try edibles is for precise and consistent dosing. When edibles are made, the cannabis is thoroughly and evenly mixed in, so each serving has the intended dosage when the final product is made. In addition, premium cannabis brands like Verano lab test each batch to ensure quality and consistency with all of their products, including cannabis edibles. 
When you smoke flower, you won't always get the same amount of THC. It's nearly impossible to know how much THC or CBD you're getting from smoking flower. Even when you smoke the same strain in the same amount, the THC and other cannabinoids are distributed unevenly throughout each bud. 
If precise and consistent dosing is important to you, then edibles are going to be your favorite cannabis delivery method.
Edibles are tasty
Edibles taste good, so why not try them? It's just like eating a snack or a treat, but with a purpose. If you've avoided trying cannabis tinctures or oil because you don't like the flavor, that's understandable. Edibles are different because the taste of cannabis itself can be easily masked. 
Brands go out of their way to come up with recipes that taste good because they know some people don't like the strong flavor of cannabis. Edibles like brownies, cookies, and chocolate bars usually just taste like any other cookie, brownie, or chocolate bar. Premium cannabis brands will also use quality ingredients to produce the best cannabis-infused gummies, hard candies, and baked goods.
Edibles are easy to carry
If you want to carry your cannabis around discreetly, that's easiest with edibles. They usually come in smaller packages that you can fit into a pocket or bag, and edibles are easy to eat without anyone suspecting you're consuming cannabis.
When carrying edibles, be smart about where you bring them. Make sure you know where you can and can't have them. If you're headed to the airport of a government building, for example, you'll want to leave your edibles at home. 
The effects of edibles last for a long time
Smoking flower is great when you need relief quickly, but when you want the effects to last a long time, edibles are your best option. When you ingest cannabis, it takes longer for the effects to kick in, but those effects will last for a much longer time. You also don't need to consume as much cannabis to get these long-lasting effects.
Everyone is different, and the timing depends on a multitude of factors like our metabolism and whether you've eaten or have an empty stomach. However, in general, it takes between 30 minutes and 4 hours to start feeling the effects of edibles. From there, the effects can last a few hours or even up to twelve hours. This is why many people take edibles before going to bed – getting that full impact while they sleep makes them wake up feeling incredibly rested.
Edibles are a great alternative to smoking
Although smoking cannabis is probably the most popular consumption method, it's not for everyone. Edibles won't expose you to the potentially harmful effects of smoking. If you've been avoiding trying cannabis because you thought you had to smoke it, edibles are the perfect opportunity for you to try cannabis. 
Already familiar with edibles? Try something new
If you've been consuming cannabis edibles for a while, maybe it's time to try something new. If you've always been into baked goods, branch out and try some beverages, chocolate bars, or even an adaptogen-boosted cannabis gummy for example. There are plenty of edibles to choose from so you can be sure you'll find something new that you can enjoy.