Most Common Car Accident Injuries and How to Avoid Them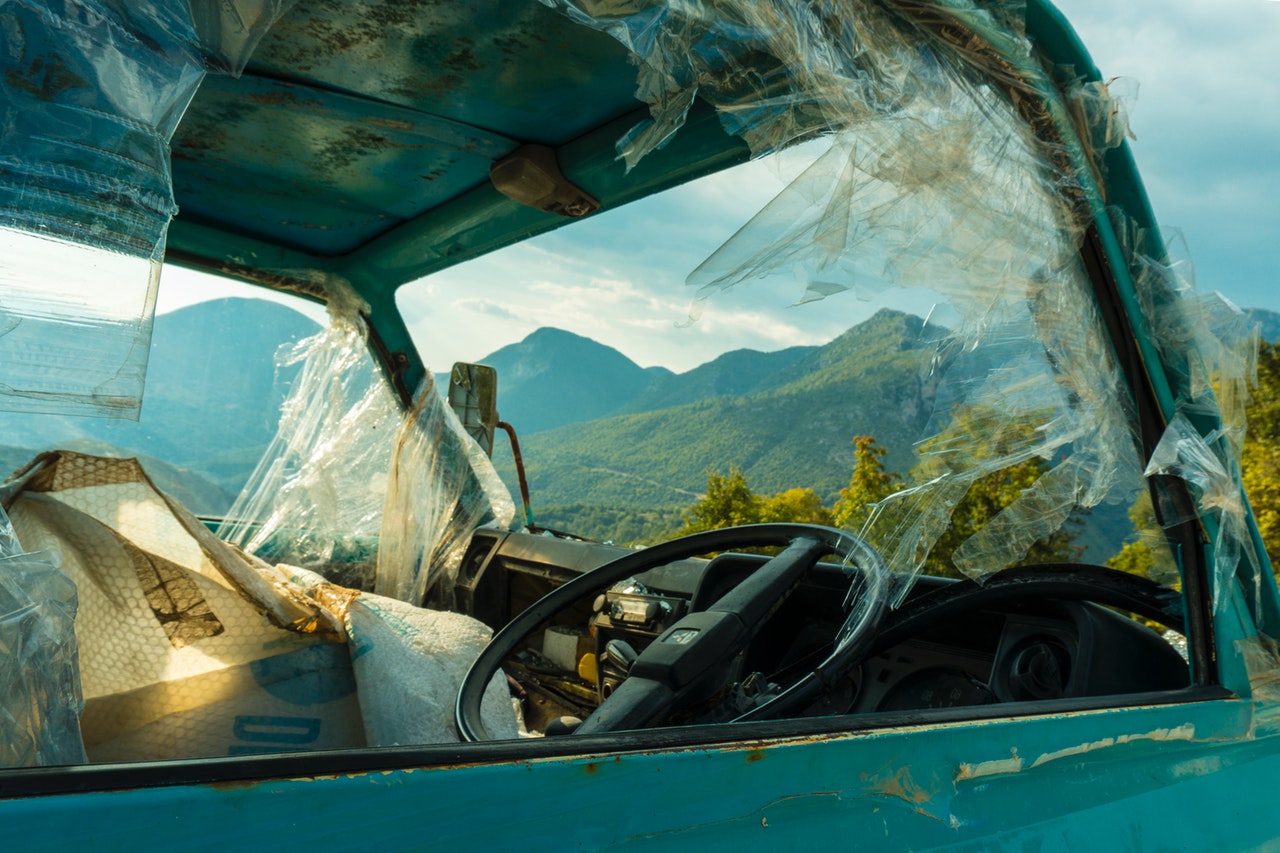 If you are involved in a car accident (and chances are that you will be at some time in your life) then you will dealing with a variety of issues including getting your car repaired, dealing with your insurance company, dealing with any other parties involved, and in the worst cases, a doctor or hospital if you are injured as a result of the accident. Injuries resulting from car accident run the gamut from the simples of bruises to the most severe that cause one to be paralyzed or even death.
Below is a list of some of the most common injuries that result from car accidents as well as some tips on how to keep yourself safe from them if you are ever involved in a collision:
Common car accident injuries
Whiplash –

Whiplash is one of the most common injuries cited in car accidents. It is caused when the head is suddenly WHIPPED forward and/or backward due to the force of the collision. Soft tissue, such as muscle, ligaments or tendons are stretched or compressed causing painful aching and can persist for a long time following the accident.

Small abrasions/cuts –

Small cuts or abrasions resulting from debris hitting the driver or passenger or from a body hard rubbing against a part of the vehicle during an accident are also quite common.

Head trauma–

Another injury that is not as common but can be severe is head trauma. This is caused by the head striking something during an accident and can affect eyesight and cause brain issues as well.

Broken bones –

Painful broken bone injuries are often a result of car accidents and while they can be serious, some fractures may not be discovered until a visit to the doctor to get an x-ray. Adrenalin often surges in someone who is involved in a car accident which can help mask the pain of such an injury, at least for a short period of time.

Psychological stress/PTSD–

Some car accidents can be extremely violent, result in multiple injuries or even death. Because of this, some who are involved can suffer psychological stress such as PTSD or Post Traumatic Stress Disorder. This may not be discovered until sometime after the accident, but it can be extremely damaging to the sufferer. 
In the event you experience any of these injuries after a car accident (whether major or minor), you may find that you are asking yourself: when should I see my doctor? Is it really necessary? To play it safe, it is strongly advised that you see your doctor to treat your injuries and prevent them from getting any worse. Your doctor may also be able to discover and treat your injuries that were not immediately visible (such as psychological stress or internal head injury) to you as a precaution.
How to avoid car accident injuries
Maintaining a safe speed and driving habits –

While this admonition may seem like a no-brainer, unsafe speed and reckless driving is the cause of MANY accidents. Simply being reminded of this tip may help to help one avoid a future collision. 

Maintaining your vehicle – Making sure that your car is in top working condition at all times is a great way to keep one safe and free from injury. Tire blowouts, non-working headlights, and brakes that are not functioning can all lead to accidents and injury and can all be avoided via proper vehicle maintenance. And to check for all of these functionalities, majority of the people have now started using the topside creepers to make it easy working on the top parts of the engine. You need to check the topside creeper reviews to make sure you have the best topside creeper so that you don't suffer any injury while looking after your car engine. 
Limit loose objects in your car –

Make sure that you do not have lots of loose debris in your vehicle as these objects become missiles during a car accident. Secure items in your glove box, console, or trunk whenever you are driving to avoid injury from them hitting you should an accident occur.

Do not divert your attention from the road ahead –

Avoiding distractions while driving is a fantastic way to avoid the previously mentioned car accident injuries. This means no texting, no talking on the phone, no fiddling with the music, and no eating or drinking. Focus on getting to your destination SAFELY, that is your primary responsibility.

Seatbelts…always seatbelts –

Recent statistics from the National Highway Traffic Safety Administration (NHTSA) show that nearly 50% of all people killed in traffic accidents were not wearing their seatbelts. Seatbelts save lives AND protect individuals from injury. Wear them!
While no method is 100% guaranteed to protect one from injury in a car accident, following the tips above can certainly decrease your chances of becoming injured. Please follow them and we wish you safe travels!
Samuel Leeds Buys Shares In Property Tribes; Says He Wants To Make It Better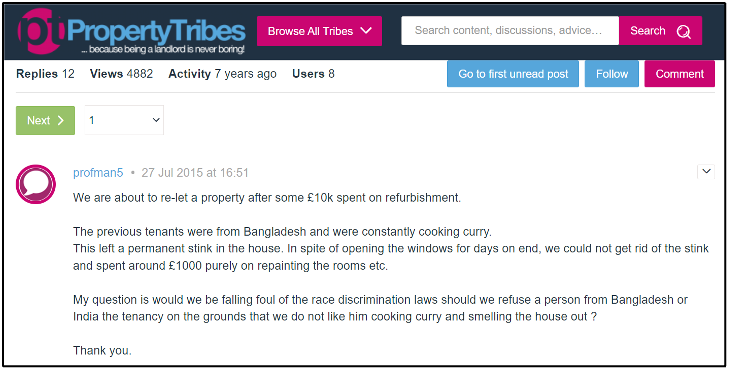 People in UK property circles may be familiar with the very public dispute between former MTV presenter, property investor, and community manager of the company Property Tribes, Vanessa Warwick, & property investment trainer and owner of the company 'Property Investors', Samuel Leeds; as Leeds has accused Warwick of assisting with racism and discrimination against ethnic minority tenants. In recent news, Samuel Leeds was reported to have bought a 35% share of the company Property Tribes, making him officially now a person of significant control at Property Tribes.
Warwick established Property Tribes to accumulate wisdom from various property owners and landlords to create a place of guidance for people in the industry to do business better. According to the company,
"We wanted to create a free use, safe, and agenda-free place for landlords to get information from a "hive mind", not a singularity, so that they could learn and grow their property business."

However, in one of his recent videos, Samuel Leeds pointed out blatant support of racism in some of the advice coming from Warwick herself. As one of the landlords asks on the forum – if they would be implicated by the race discrimination laws in the UK for refusing tenancy to Bangladeshi families as the landlord is not fond of the smell of their staple food, curry; Vanessa Warwick herself is seen advising against mentioning the reason for said refusal, thus averting the legal repercussions altogether.
In the video, Leeds points out several more situations where Warwick has behaved in a racist manner. In fact, she has become a new advisor on the panel of the UK's Property Redress Scheme and has been under criticism in their forum as well for supporting discrimination against ethnic minorities.
Warwick also expressed strong disapproval of Leeds as a property trainer citing the reason that his students came from the "vulnerable" demographic. Leeds called out the racist mindset in this reasoning, as in reality, his students predominantly come from ethnic minorities and don't fall in the "vulnerable" category. He began drawing attention to the issue over his YouTube channel and his website, and ended up facing severe disparagement from Warwick and her followers. Leeds finally sued Warwick for defamation and she brought a counter lawsuit for six-figure damages.
In an attempt to put an end to the battle once and for all, Samuel Leeds reports to have bought a share, 35% to be exact, of the company, Property Tribes. Even though he is only a minority shareholder and will have limited control, Leeds believes he can make a difference in "cleaning up the company" and reduce racism in the forum.
He jokingly adds,
"Because they trolled me, I wanted to at least get paid… Like Michael Jackson did to Eminem."
Leeds pledges that any money he makes off this transaction will be donated to charitable organisations that tackle racism and online bullying. In addition, Leeds will donate an extra £50,000 to organisations that fight hatred in the UK. With this move, he is determined to take a strong stand against all discriminations in the property sector or any other industry.