A Closer Look At CBD Vapes: Have You Been Missing Out?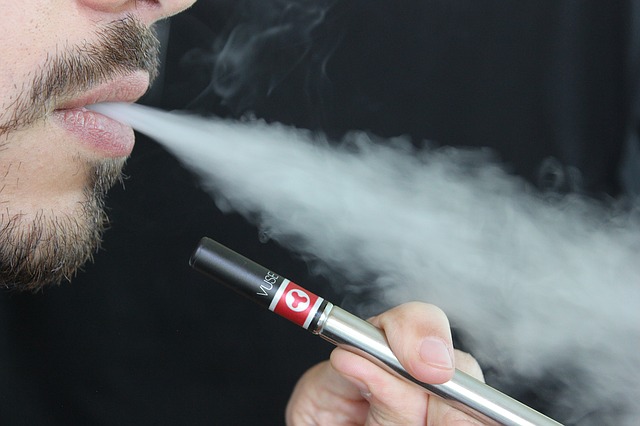 The current climate in America is filled with tension, fear, and anxiety thanks to the global pandemic we're all trying to make it through. Many of us are desperate to go back to our regular routines, but most of the country is on mandatory lockdown. This goes back to those feelings of apprehension, and more importantly, a quick and easy method of relief….CBD vape pens. There has been a lot of speculation surrounding both CBD and vape pens, but today, since we have time, we can dig into the topic. Obviously, some companies put a little more time and effort into their products, and vape pens are no exception. There are some great companies out there! You just have to find them. CBDfx is the safest CBD company that I know of, and I would suggest any of their products, but especially their vape pens! When you order something from them you know that the quality is there because they provide full transparency with the lab results of all the procuts. There are definitely some misconceptions about CBD vape pens so let's take a closer look.
The Basics
There are a variety of different vape pens you can use. You have the option of purchasing a standard 510 universal battery and getting refills of your favorite cartridges to simple screw on and screw off when it's empty. You would have the option of grams and half grams as far as the cartridge is concerned and have to recharge your battery when needed. 
Alternatively, you could opt for a disposable vape pen. This is what a lot of people are gravitating towards due to the convenience of it. The pen comes fully charged and ready to go out of the box and you toss it out when it's done. 
Regardless of which option you choose, you'll get the dose of CBD you're looking for. It's really all about your preference. 
Types Of CBD Oil For Vape Pens
I know most people relate CBD and THC together, and sure, there are some combinations like that, but you don't have to choose that for yourself. When it comes to CBD, you have combinations of CBD/THC, full spectrum CBD, broad spectrum CBD, or CBD isolate. Does Delta 8 THC make you high? The CBD/THC combination will have some chance of having psychoactive effects depending on the THC content, so steer clear from that if you don't want to get high. 
If you strictly want the effects of CBD you can choose full spectrum, broad spectrum, or CBD isolate. The full spectrum is the whole plant basically crushed into an oil, broad spectrum is the same process except the THC is actually extracted from it so there won't be any trace amounts of THC, and the isolate is just basically 99% pure CBD oil. So, just make sure to pay attention when purchasing a vape pen so you know what you're getting. 
What To Look For In A CBD Company?
Unfortunately, all CBD companies aren't created equally, and you have to do some research. If the company is top notch, they should be very transparent with their ingredients, process, and third party lab reports. When you look at those lab reports (aka certificate of analysis) you will be able to see everything that went into that product and the percentage of that ingredient. If you don't recognize an ingredient just google it because sometimes companies like to use botanical names or maybe you might be stumped by a nasty chemical or toxin you don't recognize. 
How Can CBD Vape Pens Help You?
CBD is helping people deal with a variety of health issues on a daily basis. As I mentioned earlier, many people are feeling stressed out and anxious with everything going on. Vape pens are a reliable and effective way to deal with that anxiety when it creeps up on you. CBD has also been proven to help stabilize mood, improve focus, alleviate aches and pains, relieve arthritis, and much more. I believe everyone could benefit from CBD whether they realize it or not. The best part is that it provides relief pretty quickly because it's going straight into your system so the bioavailability is very high. So, it really comes in handy to keep one in your purse or in the car for any unexpected "bumps in the road", and don't worry, hemp-derived CBD has less than 0.3% THC so it's legal in most states! 
CBD is still the new kid on the block. Still trying to make its way into conversations around the globe, but people are catching on, and people are loving it. When you have something this amazing providing people with an alternative to traditional medicine there will always be opposing opinions, but that's why you form your own and go from there!
Samuel Leeds Buys Shares In Property Tribes; Says He Wants To Make It Better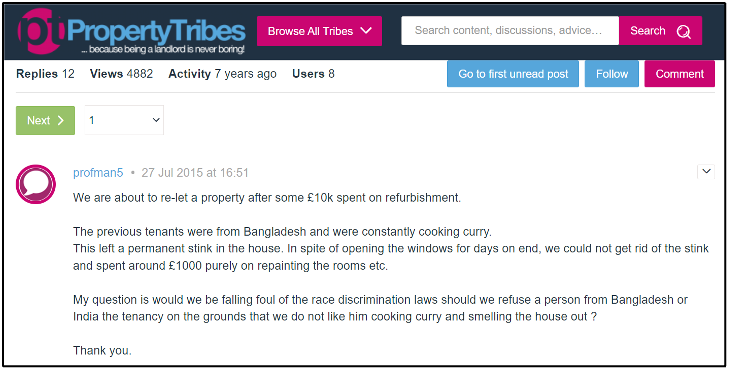 People in UK property circles may be familiar with the very public dispute between former MTV presenter, property investor, and community manager of the company Property Tribes, Vanessa Warwick, & property investment trainer and owner of the company 'Property Investors', Samuel Leeds; as Leeds has accused Warwick of assisting with racism and discrimination against ethnic minority tenants. In recent news, Samuel Leeds was reported to have bought a 35% share of the company Property Tribes, making him officially now a person of significant control at Property Tribes.
Warwick established Property Tribes to accumulate wisdom from various property owners and landlords to create a place of guidance for people in the industry to do business better. According to the company,
"We wanted to create a free use, safe, and agenda-free place for landlords to get information from a "hive mind", not a singularity, so that they could learn and grow their property business."

However, in one of his recent videos, Samuel Leeds pointed out blatant support of racism in some of the advice coming from Warwick herself. As one of the landlords asks on the forum – if they would be implicated by the race discrimination laws in the UK for refusing tenancy to Bangladeshi families as the landlord is not fond of the smell of their staple food, curry; Vanessa Warwick herself is seen advising against mentioning the reason for said refusal, thus averting the legal repercussions altogether.
In the video, Leeds points out several more situations where Warwick has behaved in a racist manner. In fact, she has become a new advisor on the panel of the UK's Property Redress Scheme and has been under criticism in their forum as well for supporting discrimination against ethnic minorities.
Warwick also expressed strong disapproval of Leeds as a property trainer citing the reason that his students came from the "vulnerable" demographic. Leeds called out the racist mindset in this reasoning, as in reality, his students predominantly come from ethnic minorities and don't fall in the "vulnerable" category. He began drawing attention to the issue over his YouTube channel and his website, and ended up facing severe disparagement from Warwick and her followers. Leeds finally sued Warwick for defamation and she brought a counter lawsuit for six-figure damages.
In an attempt to put an end to the battle once and for all, Samuel Leeds reports to have bought a share, 35% to be exact, of the company, Property Tribes. Even though he is only a minority shareholder and will have limited control, Leeds believes he can make a difference in "cleaning up the company" and reduce racism in the forum.
He jokingly adds,
"Because they trolled me, I wanted to at least get paid… Like Michael Jackson did to Eminem."
Leeds pledges that any money he makes off this transaction will be donated to charitable organisations that tackle racism and online bullying. In addition, Leeds will donate an extra £50,000 to organisations that fight hatred in the UK. With this move, he is determined to take a strong stand against all discriminations in the property sector or any other industry.