A Closer Look At CBD Vapes: Have You Been Missing Out?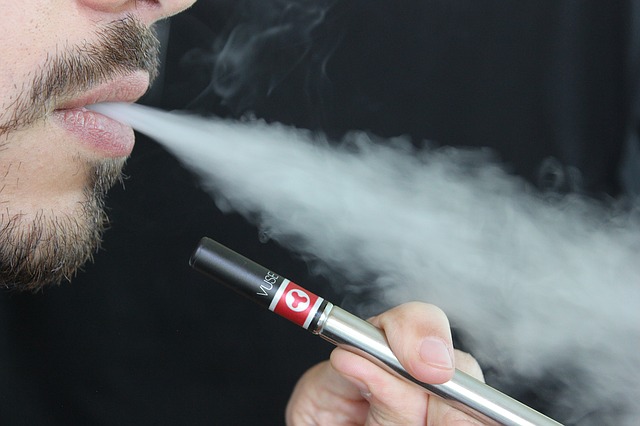 The current climate in America is filled with tension, fear, and anxiety thanks to the global pandemic we're all trying to make it through. Many of us are desperate to go back to our regular routines, but most of the country is on mandatory lockdown. This goes back to those feelings of apprehension, and more importantly, a quick and easy method of relief….CBD vape pens. There has been a lot of speculation surrounding both CBD and vape pens, but today, since we have time, we can dig into the topic. Obviously, some companies put a little more time and effort into their products, and vape pens are no exception. There are some great companies out there! You just have to find them. CBDfx is the safest CBD company that I know of, and I would suggest any of their products, but especially their vape pens! When you order something from them you know that the quality is there because they provide full transparency with the lab results of all the procuts. There are definitely some misconceptions about CBD vape pens so let's take a closer look.
The Basics
There are a variety of different vape pens you can use. You have the option of purchasing a standard 510 universal battery and getting refills of your favorite cartridges to simple screw on and screw off when it's empty. You would have the option of grams and half grams as far as the cartridge is concerned and have to recharge your battery when needed. 
Alternatively, you could opt for a disposable vape pen. This is what a lot of people are gravitating towards due to the convenience of it. The pen comes fully charged and ready to go out of the box and you toss it out when it's done. 
Regardless of which option you choose, you'll get the dose of CBD you're looking for. It's really all about your preference. 
Types Of CBD Oil For Vape Pens
I know most people relate CBD and THC together, and sure, there are some combinations like that, but you don't have to choose that for yourself. When it comes to CBD, you have combinations of CBD/THC, full spectrum CBD, broad spectrum CBD, or CBD isolate. Does Delta 8 THC make you high? The CBD/THC combination will have some chance of having psychoactive effects depending on the THC content, so steer clear from that if you don't want to get high. 
If you strictly want the effects of CBD you can choose full spectrum, broad spectrum, or CBD isolate. The full spectrum is the whole plant basically crushed into an oil, broad spectrum is the same process except the THC is actually extracted from it so there won't be any trace amounts of THC, and the isolate is just basically 99% pure CBD oil. So, just make sure to pay attention when purchasing a vape pen so you know what you're getting. 
What To Look For In A CBD Company?
Unfortunately, all CBD companies aren't created equally, and you have to do some research. If the company is top notch, they should be very transparent with their ingredients, process, and third party lab reports. When you look at those lab reports (aka certificate of analysis) you will be able to see everything that went into that product and the percentage of that ingredient. If you don't recognize an ingredient just google it because sometimes companies like to use botanical names or maybe you might be stumped by a nasty chemical or toxin you don't recognize. 
How Can CBD Vape Pens Help You?
CBD is helping people deal with a variety of health issues on a daily basis. As I mentioned earlier, many people are feeling stressed out and anxious with everything going on. Vape pens are a reliable and effective way to deal with that anxiety when it creeps up on you. CBD has also been proven to help stabilize mood, improve focus, alleviate aches and pains, relieve arthritis, and much more. I believe everyone could benefit from CBD whether they realize it or not. The best part is that it provides relief pretty quickly because it's going straight into your system so the bioavailability is very high. So, it really comes in handy to keep one in your purse or in the car for any unexpected "bumps in the road", and don't worry, hemp-derived CBD has less than 0.3% THC so it's legal in most states! 
CBD is still the new kid on the block. Still trying to make its way into conversations around the globe, but people are catching on, and people are loving it. When you have something this amazing providing people with an alternative to traditional medicine there will always be opposing opinions, but that's why you form your own and go from there!
How Conventional Scores Are Stopping Most Millennials From Accessing Credit and How One Company Is Changing That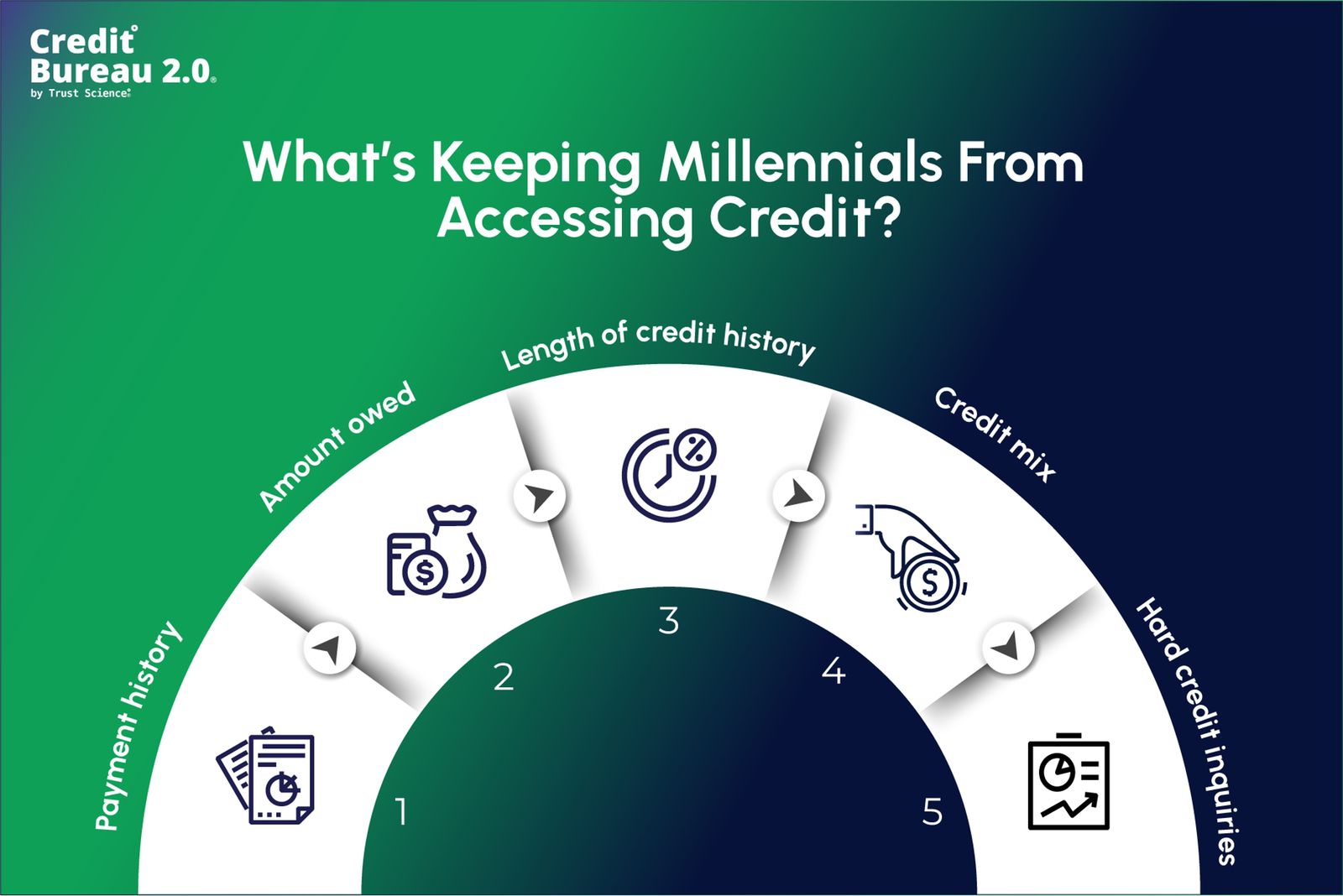 Credit scores are a barrier to entry for just about everything for millennials. Trust Science® is taking new metrics into account to expand access to credit with Credit Bureau 2.0®
What's Keeping Millennials From Accessing Credit?
The concept behind a credit score seems simple enough. It tracks your credit history to see if you're someone that a bank or lender can trust to pay back a loan. However, conventional credit scores just don't account for the way that millennials and Gen Z handle their finances.
Even where a person would be fully capable and reliable in paying back a loan, the lack of an established credit score can prevent them from accessing credit, or at least from getting as much as they should be able to. That leaves millennials without an on-ramp into the modern economy and it can also jeopardize access to other "credit gated" necessities like housing.
The way that conventional credit scores are calculated is complex but boils down to 5 essential metrics:
Payment history
Amount owed
Length of credit history
Credit mix
Hard credit inquiries
You can start to see the issue for millennials when you look at what data goes into their credit scores. For one thing, younger people don't have a long credit history. Even without other factors, simply being young and only having had so much time to build credit puts them at a disadvantage. However, millennials have also been tending to establish credit later in life compared with previous generations, putting them at a further disadvantage.
The most significant issue here is the credit mix. Different types of credit affect credit scores differently, and millennials generally don't have a favorable mix. While they might have a credit card or two, they generally don't have mortgages. These are the most beneficial type of credit to have on your credit report, and millennials really have that going against them.
The student loan crisis also plays a big role. Young people today have much higher student loan debts than previous generations, meaning they have a great amount of credit owed. Not only that, but many can begin to fall behind on payments and see that amount grow. This can quickly send a credit score spiraling out of control.
Student loans aren't the only threat. When young, some people make poor decisions. They could find themselves making credit mistakes very early on and suffering the fact that those mistakes can haunt their score for seven years in general. That means someone at 25 is still paying for a mistake made at the age of 18, even if they've been on the up and up ever since.
It's clear that conventional credit scores weren't designed with the current landscape in mind and that young people are being negatively affected. But what exactly can be done about this? One company is changing the way that lenders look at creditworthiness to make it possible for millennials to mitigate these issues.
How Credit Bureau 2.0 Fixes Those Problems
Trust Science is an innovative fintech company that has developed Credit Bureau 2.0, a scoring service that acts as an antidote for lenders, offsetting the problems posed by conventional credit scores. Instead of seeing a lack of credit history, a few negative issues from years ago, or a poor credit mix and ending any credit application, Credit Bureau 2.0 considers a wealth of additional data to generate a more accurate credit score.
Credit Bureau 2.0 expands the data used to calculate credit scores, getting the borrower's consented, permissioned data and/or acquiring Alternative Data in order to reach a more accurate credit score. For example, those applying for credit can use Trust Science's Smart Consent™ app to divulge their information safely and confidently to Trust Science, which is working on behalf of the lender that is trying to reach a decision about the borrower. By doing so, young people or other people without a credit history in-country can let prudent financial decisions in other areas of their lives demonstrate that they're trustworthy for greater credit.
The service is available to a wide variety of lenders, including auto lenders, installment lenders, and single-repayment lenders. It's in their best interest to find more reliable, deserving borrowers to give loans to, so Credit Bureau 2.0 benefits both sides of the transaction.
Trust Science CEO Evan Chrapko says that "Credit Bureau 2.0 isn't just about giving borrowers access to more credit than they would have had otherwise. It's about recontextualizing financial data to give both sides–lenders and borrowers–a more accurate and reliable way to enter into loans in the modern economy."