A Guide to Choose the Right Batteries for your Vape!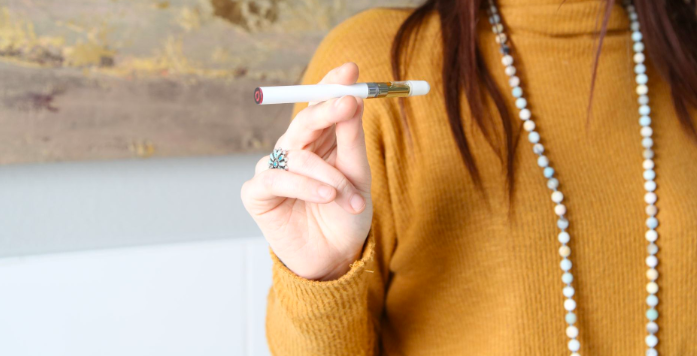 If you are new to vaping or exploring the basics and complexities of it, you have to research about all of its factors! From the right coil to the flavours, model and so on! But did you forget the batteries? If you did, you shouldn't! It's the most important component of a vape. Especially because it impacts its longer life and better performance and even your vaping experience a lot.
When you are choosing a battery for your vape, what you usually look into is the longer life. But what about the safety here? A vape is a heating device and any battery that shows issues or literally blasts when heated can be a really huge risk and dangerous to use. Naturally, not all batteries are suitable for the kind of vape you use or the model of it, but you still have to get the best for it in order to maintain a quality vaping with a good quantity of time and also safety level at its optimum.
Ø  Important matters to look into when choosing the right battery for you vape!
Not all vapes are similar and not all vapers are alike! Different people vape for different time span and with unique devices. Then how can you expect the same kind of battery to work for all these? If your friend's battery lasts for a longer span than yours it may be because of the longer use of vapes on your part or because the device you use may be eating more power. That is why when you are choosing a battery for your vaping device, ensure you are personally checking the below factors and accordingly choose yours:
o   Check the brand — By brand, we don't mean the brand of your vapes here, but of your batteries! This is crucial because no matter how ever expensive vapes you are using, if your battery is a dupe, it won't work well in your vapes. The battery would hardly last for a few sessions and you'll be forever changing it. Also, the risk of mishaps to happen with a low grade battery is high. Therefore, if you are investing in one, make sure to invest in a good battery with a long life. Like, how about the idea to buy 18650 Battery from Lontech shop? It can be the best for your device, as its long lasting and gives quality results while vaping. And when you shop with Lontech, you can be assured of quality, variety and competitive pricing.
o   Voltage and temperature of the batteries— It's not necessary that batteries with higher capacity couldn't give a high current. And where voltage is considered, a higher voltage gives way to bigger clouds as it causes more current to flow through the coil. Now comes the temperature! A temperature is mostly ignored when you are selecting the right vape batteries. Basically, the temperate your battery will reach when it's in use and when in charge determines how long it would last. When you opt for non-branded, cheaper batteries, they tend to operate at higher temperatures, these results in premature ageing and damages like bursting. Either of the factors will cost you more!
o   Durability — Durability of a battery is also essential to check when you are choosing one for your vape. If your battery isn't durable and gives out on you every second time you take it out, you would be paying more for your batteries than you did for your vape! That is why inquiring a bit about the durability of your battery would be a wise step to take before buying it. 
o   Is it a MOD or a pen? — When selecting a battery, also first consider the device you are using! If your device is a MOD, you'll be requiring a battery changing session more frequently.
o   Battery ratings are essential— Lithium batteries can be measured and rated by voltage, amperage and also the storage capacity. For vaping devices, all batteries are rated for a Voltage of 3.7v. This rating is very minimum or average voltage, which means the battery is considered fully charged at 4.2v and would be dead at 3.2v. This means you have the Amperage rating of the battery. In short, the amperage rating impacts the maximum discharge rate of the battery for your vape.
Now, when you choose the essentials for a vape, you know you shouldn't be overlooking the battery at all, and especially not after checking these aspects.
Samuel Leeds Buys Shares In Property Tribes; Says He Wants To Make It Better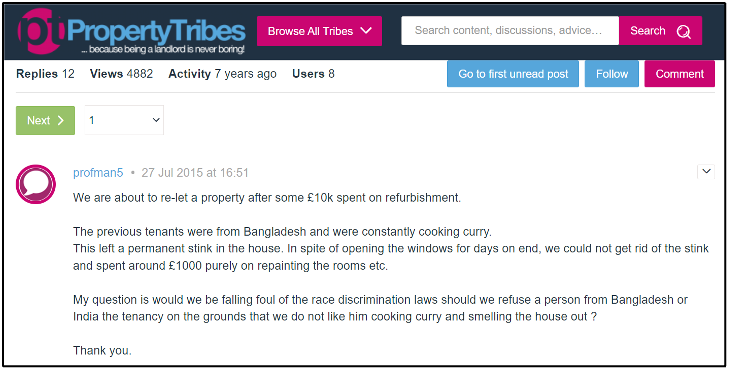 People in UK property circles may be familiar with the very public dispute between former MTV presenter, property investor, and community manager of the company Property Tribes, Vanessa Warwick, & property investment trainer and owner of the company 'Property Investors', Samuel Leeds; as Leeds has accused Warwick of assisting with racism and discrimination against ethnic minority tenants. In recent news, Samuel Leeds was reported to have bought a 35% share of the company Property Tribes, making him officially now a person of significant control at Property Tribes.
Warwick established Property Tribes to accumulate wisdom from various property owners and landlords to create a place of guidance for people in the industry to do business better. According to the company,
"We wanted to create a free use, safe, and agenda-free place for landlords to get information from a "hive mind", not a singularity, so that they could learn and grow their property business."

However, in one of his recent videos, Samuel Leeds pointed out blatant support of racism in some of the advice coming from Warwick herself. As one of the landlords asks on the forum – if they would be implicated by the race discrimination laws in the UK for refusing tenancy to Bangladeshi families as the landlord is not fond of the smell of their staple food, curry; Vanessa Warwick herself is seen advising against mentioning the reason for said refusal, thus averting the legal repercussions altogether.
In the video, Leeds points out several more situations where Warwick has behaved in a racist manner. In fact, she has become a new advisor on the panel of the UK's Property Redress Scheme and has been under criticism in their forum as well for supporting discrimination against ethnic minorities.
Warwick also expressed strong disapproval of Leeds as a property trainer citing the reason that his students came from the "vulnerable" demographic. Leeds called out the racist mindset in this reasoning, as in reality, his students predominantly come from ethnic minorities and don't fall in the "vulnerable" category. He began drawing attention to the issue over his YouTube channel and his website, and ended up facing severe disparagement from Warwick and her followers. Leeds finally sued Warwick for defamation and she brought a counter lawsuit for six-figure damages.
In an attempt to put an end to the battle once and for all, Samuel Leeds reports to have bought a share, 35% to be exact, of the company, Property Tribes. Even though he is only a minority shareholder and will have limited control, Leeds believes he can make a difference in "cleaning up the company" and reduce racism in the forum.
He jokingly adds,
"Because they trolled me, I wanted to at least get paid… Like Michael Jackson did to Eminem."
Leeds pledges that any money he makes off this transaction will be donated to charitable organisations that tackle racism and online bullying. In addition, Leeds will donate an extra £50,000 to organisations that fight hatred in the UK. With this move, he is determined to take a strong stand against all discriminations in the property sector or any other industry.