A Guide to Choose the Right Batteries for your Vape!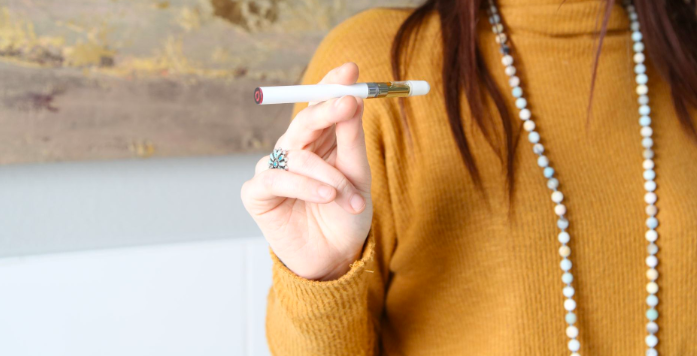 If you are new to vaping or exploring the basics and complexities of it, you have to research about all of its factors! From the right coil to the flavours, model and so on! But did you forget the batteries? If you did, you shouldn't! It's the most important component of a vape. Especially because it impacts its longer life and better performance and even your vaping experience a lot.
When you are choosing a battery for your vape, what you usually look into is the longer life. But what about the safety here? A vape is a heating device and any battery that shows issues or literally blasts when heated can be a really huge risk and dangerous to use. Naturally, not all batteries are suitable for the kind of vape you use or the model of it, but you still have to get the best for it in order to maintain a quality vaping with a good quantity of time and also safety level at its optimum.
Ø  Important matters to look into when choosing the right battery for you vape!
Not all vapes are similar and not all vapers are alike! Different people vape for different time span and with unique devices. Then how can you expect the same kind of battery to work for all these? If your friend's battery lasts for a longer span than yours it may be because of the longer use of vapes on your part or because the device you use may be eating more power. That is why when you are choosing a battery for your vaping device, ensure you are personally checking the below factors and accordingly choose yours:
o   Check the brand — By brand, we don't mean the brand of your vapes here, but of your batteries! This is crucial because no matter how ever expensive vapes you are using, if your battery is a dupe, it won't work well in your vapes. The battery would hardly last for a few sessions and you'll be forever changing it. Also, the risk of mishaps to happen with a low grade battery is high. Therefore, if you are investing in one, make sure to invest in a good battery with a long life. Like, how about the idea to buy 18650 Battery from Lontech shop? It can be the best for your device, as its long lasting and gives quality results while vaping. And when you shop with Lontech, you can be assured of quality, variety and competitive pricing.
o   Voltage and temperature of the batteries— It's not necessary that batteries with higher capacity couldn't give a high current. And where voltage is considered, a higher voltage gives way to bigger clouds as it causes more current to flow through the coil. Now comes the temperature! A temperature is mostly ignored when you are selecting the right vape batteries. Basically, the temperate your battery will reach when it's in use and when in charge determines how long it would last. When you opt for non-branded, cheaper batteries, they tend to operate at higher temperatures, these results in premature ageing and damages like bursting. Either of the factors will cost you more!
o   Durability — Durability of a battery is also essential to check when you are choosing one for your vape. If your battery isn't durable and gives out on you every second time you take it out, you would be paying more for your batteries than you did for your vape! That is why inquiring a bit about the durability of your battery would be a wise step to take before buying it. 
o   Is it a MOD or a pen? — When selecting a battery, also first consider the device you are using! If your device is a MOD, you'll be requiring a battery changing session more frequently.
o   Battery ratings are essential— Lithium batteries can be measured and rated by voltage, amperage and also the storage capacity. For vaping devices, all batteries are rated for a Voltage of 3.7v. This rating is very minimum or average voltage, which means the battery is considered fully charged at 4.2v and would be dead at 3.2v. This means you have the Amperage rating of the battery. In short, the amperage rating impacts the maximum discharge rate of the battery for your vape.
Now, when you choose the essentials for a vape, you know you shouldn't be overlooking the battery at all, and especially not after checking these aspects.
Importance and Benefits of Vibration Isolators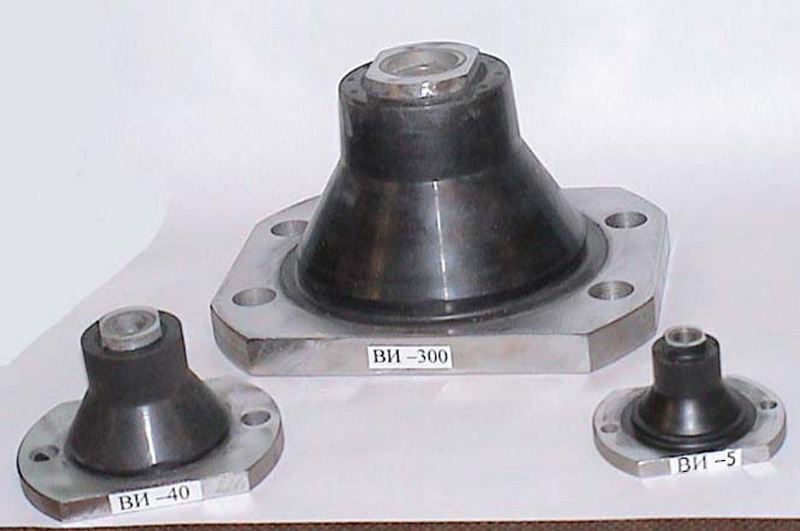 We all know that various kinds of vibrations surround us. There are vibrations from machines, industrial engines, vehicles or even from the construction of buildings and so on. Generally, these vibrations go unnoticed because they don't impact us much directly. But there are some vibrations, which cannot be tolerated by the human body in any manner. In such a situation, a vibration isolator can be of great help. It is evident from the name that with these isolators, it is possible to cut down on vibrations from various sources.
Vibrations and their probable causes
Your machine might seem smooth with no sound or problems, but it produces vibrations for sure. The magnitude of the vibrations indeed varies from one another. When vibrations take place, various kinds of issues start emanating. These can create excessive noise, friction, failure in different mechanical devices and imbalances as well. When vibrations take place in construction work setup or heavy machinery, there can be risks of safety and security. There can be accidents, and the involved machinery can also get damaged.
Mentioned below are some causes of vibrations:
Loose connections – There are high chances and screws, and bolts loosen over some time. The same happens with bearings as well. They can wear out and get loose after a time. When they are not tightened properly, they cause vibrations leading to damage in the long run. Some other causes might include ductwork problems, cracked welds or piping issues as well. Improper fitting is the leading cause of loose connections as well.
Imbalance – The axis of the machine must be balanced as different components keep on rotating in the machines. Due to an imbalanced axis, the machine might start vibrating. With an increase in speed, the imbalance also starts increasing, and the vibration also increases simultaneously. Manufacturing defects and machining errors might also be responsible for the vibrations.
Apart from these causes, wear and tear and misalignment in machine parts might also cause vibrations in machines. Sometimes, these vibration-related problems can crop up without prior hint.
Benefits of using vibration isolation and isolators
The main aim of vibration isolation is reducing the amount of vibration caused by the machines, and this is done with the help of different kinds of vibration isolators. These isolators come in different sizes and shapes and are used as required. With proper vibration isolation, long term effects can be seen. There are reduced breakdowns, much lesser costs of replacement parts and energy savings. The risk of any mishap can also be minimized.
Finding the right kind of isolator for your device or machine
Vibration isolators vary from one another, greatly depending on the machine where they are used. You might not know which isolator will be perfect for your device. What will you do in such a situation?
There is no need to worry in this matter as there is an app which will help in finding the right vibration isolator. Vibration Isolator Pro is the app, which is quite simple to use and helps in getting the best isolator as per your needs and requirements. The app is free and will always remain so. Therefore there is no need for any kind of subscription for using the app whatsoever. The interface of the app is easy and simple to use. In case you need help for some reason, you will find real-time support.