A Locksmith from Dublin came up with the Idea of a Touch Lock- Touch2Access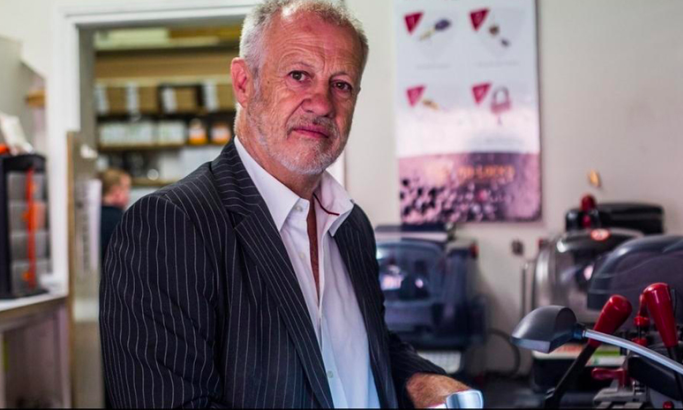 Dave O'Toole is a locksmith from Dublin. His shop is on the Dublin's Amiens St. And he came up with the idea of a touch lock after his mother had problem with opening doors after a stroke.
He developed an electronic tag that transforms radio frequency signals on touch. And this tag is portable, you can carry it in a purse or in pocket. There won't be any struggle with keys while using touch lock.
Dave pitched his idea in the Silicon Valley last month. And he now has many platforms interested in him. Indiegogo, telecommunications giant AT&T, and Fortune 500 company Arrow Electronics, all seem interested in Dave's Touch2Access. And many more companies like Locksmith Philadelphia are also planning on entering this touch access arena of smart locks.
Dave is now preparing to raise a crowd funding campaign. He won in a San Francisco based Hardware start-up bootcamp. About 120 participants took part in this bootcamp from US, as well as Asia. After his success here, he received certification from Arrow and the multinational expressed its interest in a global licensing deal.
Touch2Access is the best way to unlock a home for elderly people. It does not need a digital card or a code. Dave says –"The key tag stays in the pocket or the purse, and when you touch the door, it then sends a signal from the key tag over the body to the motorised lock, which opens automatically. So once you touch the door, the lock opens, you just have to push it."
The lock specially aims at the elderly and those with disability. It is also an option for younger generation who prefer a tech option. He worked on his idea and developed it with the help of Cork Institute of Technology and funding from Enterprise Ireland's Innovation Partnership.
This lock is the new generation lock, and it has limitless potential. It is for anyone who wants a hassle free and secure option to lock their home. And soon this new lock can replace 90% of the existing locks which use either standard European lock or American deadbolt. Dave acquired the patent for his technology. And he will turn his prototype into a product this summer.
You can now Solve and Prevent Keyword Rankings Drop
A decline in rankings even with small margin needs immediate action. If nothing is done during this time there will be a steady, continuous drop in the rankings making the competitors go ahead in organic search results.
Rankings drop issue can be solved and it is better to understand it beforehand how one can actually prevent it. If there are technical errors on the website like incorrect redirects, page duplicates, server crashes, etc. there will be quite a notable rankings downturn. This can be taken into control but it will take time to do so and sometimes even a 1-day drop results in visitor loss. Also search engines manually penalize websites if there is over usage of questionable link-building methods. These penalties cause a major drop. To know about any such penalty keep checking the Site Messages menu in the Google Webmasters panel for any penalty notifications.
This happens to all the websites. The search engine updates can surprise everyone by a drop of a little or major significance that can happen at any moment. It also affects SERP competitors. Panic during such time should be majorly avoided and instead there should be consistent efforts in making high-quality content and getting good links so that the chances of recovering quickly remains. A proper website audit and monitoring will help find the loose ends which you can then fix.
An effective plan can only developed when the reason of ranking drop is known so that the mistake is avoided in future. Not only time but also money is lost if the things are fixed before knowing what exactly caused the drop. A plan will help give a deeper understanding of search optimization and all can learn steps for quick recovery and how to respond to similar issues in future. When deciding on the technical and content options for the websites it is advisable to always think long-term.