AI powered Chatbots as personal financial advisors: Interview with Avi Ben Ezra of SnatchBot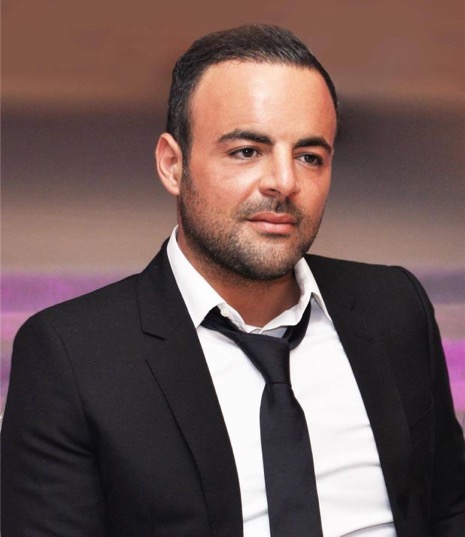 We live in a time where there are tremendous technological advancements. Although people have come to expect extraordinary things there still is lack of awareness as far as chatbots are concerned.
ChatBots are simply artificial intelligence entities which are running on a software program. They can be integrated into messaging apps where they can effectively perform a variety of tasks. They had been used extremely effectively in many industries where they have accomplished sophisticated tasks very efficiently. There is simply no reason why chatbots cannot be programmed to become personal financial advisors. Such a chatbot can be easily programmed to keep track of all our little daily expenses. They can issue warnings which can prevent us from overspending. There can be no doubt that there are many individuals who can benefit from this technology.
One of the companies which have already been looking at some of these possibilities is Fintech. According to Ben Ezra the CTO of SnatchBot it has been emphatically proven that a chatbot can be programmed to accomplish just about anything you can imagine. This is why it is entirely possible for financial service organizations to create something like a personal financial advisor which will be able to assist people with investments, with budgeting and with more effective spending of available finances.
What exactly could people expect to see in the nearby future?
People have already seen for themselves the tremendous impact which the Internet had on our planet in the last couple of decades. Therefore, there is justification when people think that when it comes to artificial intelligence, there are very few limits. There are very large financial institutions today that have all of the necessary resources to create very sophisticated chatbots who could literally transform the way in which people handle their finances. There will be benefits both for financial institutions and also for individuals. The cost savings for financial institutions could be substantial. Furthermore, the use of artificial intelligence will help to eliminate unnecessary human errors. Ben Ezra is particularly excited about the convenience which customers will experience. Chatbots will make it possible to effectively manage several accounts at once. It will also be entirely possible to have frequent feedback regarding the state of certain accounts and many other things.
It will be just as good as having a bank in your home or in your pocket. It is possible to conduct a whole range of automated transactions and to do frequent payments. All of this can be accomplished by making use of your chatbot and you won't even need additional apps. People today have become spoiled by technology and therefore they have high expectations. New technologies have barely been implemented when consumers have new demands. They want more secure solutions, personalized transactions, greater speed and a higher level of consumer convenience. All of this can become possible when people are provided with a personal virtual assistant. Such an assistant will immediately respond to every message whereafter it will instantly access any customer data as well as information on a whole range of financial products.
What other surprises does artificial intelligence have in store for people?
There is a company by the name of Gartner's who has done extensive research. The acquired data indicate that within the next year or two almost 90% of consumer interaction with their company will be accomplished without human assistance. Ben Ezra is urgently encouraging all business owners to immediately look at the tremendous benefits which can be derived from the implementation of chatbots. Just imagine having a personal financial advisor on your smartphone or on your PC which can provide you with accurate and current advice which can help you to invest your finances where the best return on investment can be guaranteed. Your personal financial advisor can also provide you with all of the information which you may require when it becomes necessary to obtain a new motor vehicle. Just imagine how much frustration can be avoided when you have a professional in your corner that can help you to organize your life and your finances. Financial experts working at large financial institutions acquire a higher level of language usage which can confuse the layman and to interact with them can be intimidating. However, now it is possible to have your own personal financial advisor who will have the ability to simplify the terminology used in finances and to translate all that complicated it terms into layman's language.
Will there be any other benefits?
It is entirely possible to develop a chatbot that can help you analyze your finances in order to help you determine where you can cut back on expenses. One such chatbot is already operating very effectively and this AI entity is known as Trim. This is specifically a chatbot for finances that can assist the individual with a whole range of tasks. This financial chatbot can check bank balances, manage other expenses such as subscriptions and can even assist the individual in the setting up of a spending alert so that the user knows when critical levels have been reached. Such a financial chatbot is completely at home on the Facebook messenger, SMS messenger, and many similar applications. According to statistics, the chatbot Trim has been instrumental in helping a large number of users save more than $6 million.
Conclusion
The benefits of having a personal financial advisor are just about immeasurable. So many mistakes are made because people forget. This can result in many financial problems such as additional interest and fines for late paying. However, having a chatbot as a personal financial advisor can help a person to avoid all of these frustrating human shortcomings. Because once a chatbot has been informed about anything it can never forget unless it becomes a victim of a critical system failure. But even then most reputable chatbot companies such as SnatchBot will always have backup systems in place to ensure that the consumer does not suffer any unnecessary harm. There is no reason why you should not benefit from a personal financial advisor. The technology is available and the benefits far outweigh the cost of implementation.
Suggested reading: Follow weekly news by Avi Ben Ezra or access his personal site here.
Youtube video – A vision of the future, by SnatchBot:
Vanex Group's Superior Exchange Rates Surpass Traditional Banks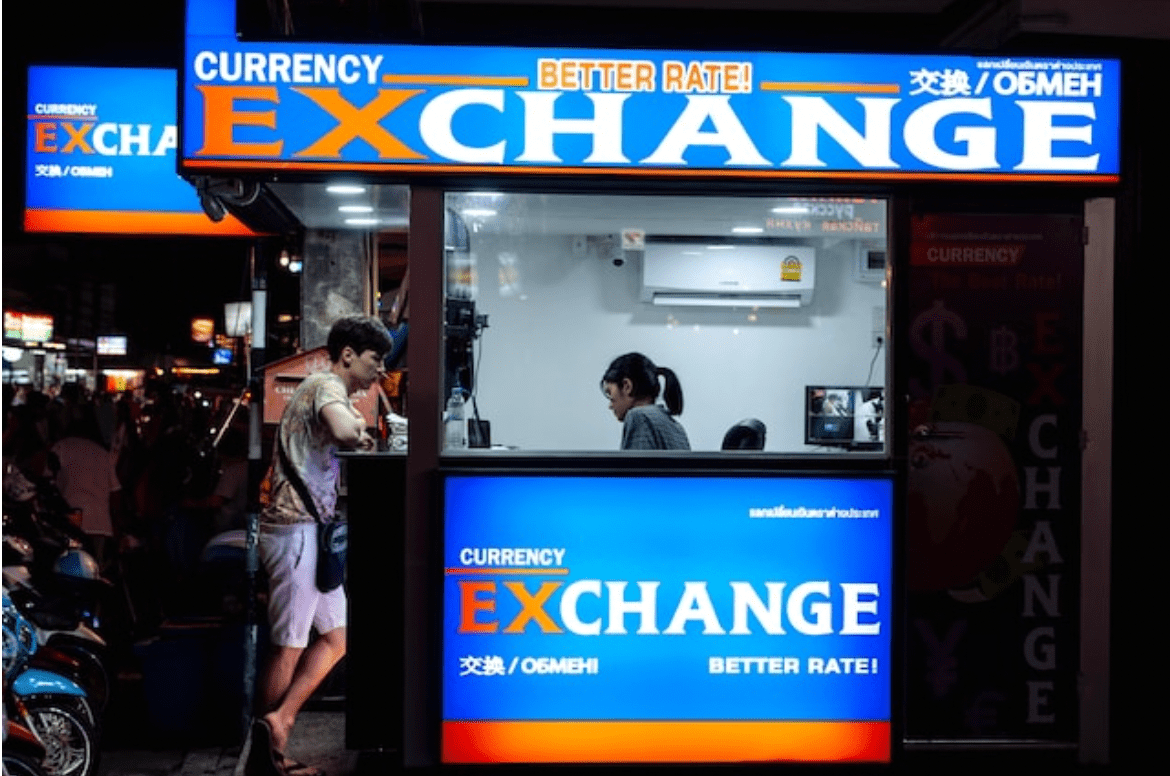 Acquiring the highest possible rates for foreign exchange is a top priority for both people and organizations. Traditional banks are no longer the only choice for currency conversion as the financial landscape changes. Enter Vanex Group, a pioneer in the money service sector that offers exchange rates that surpass traditional banks and many services that have revolutionized the industry.
Vanex Group has quickly become the go-to option for individuals looking for the best exchange rates thanks to its track record and dedication to customer satisfaction. Vanex Group, Western Canada's top private foreign exchange firm, has challenged the status quo by providing better ways to exchange currencies than the conventional banking route.
Traditional banks sometimes burden customers with unfavorable rates and hidden fees, but Vanex Group stands out for its dedication to openness. Every financial transaction is a step toward maximizing value thanks to the company's favorable and competitive exchange rates, well-known for saving clients thousands of dollars annually. Individuals and companies may feel secure knowing their hard-earned money is being exchanged at rates that put their financial well-being first by choosing Vanex Group.
The proficiency of Vanex Group in the foreign exchange market is the foundation for its commitment to offering better rates. The organization navigates the complexities of conversion rates to give customers a clear advantage. It is supported by a team of financial specialists with an in-depth understanding of international currencies. By ensuring that currency swaps are carried out at the most advantageous times, this economic prowess translates into real advantages for clients, further increasing the value of their transactions.
The variety of services offered by Vanex Group offers unmatched ease and competitive exchange rates. The organization makes it easy for people and businesses to conduct worldwide commerce by emphasizing rapid, secure, and safe money transfers. Vanex Group's customer-centric strategy guarantees that the procedure is quick, dependable, and stress-free, whether shipping money across continents or enabling currency transactions related to travel.
Vanex Group's dedication to innovation is another noteworthy aspect of its products and services. The company's user-friendly mobile application and internet platform give customers the power to track real-time pricing and start transactions whenever convenient. The way currency exchange is done has been revolutionized by this technological integration, which saves time and encourages a more knowledgeable and empowered clientele.
The commitment of Vanex Group to offering lower prices extends beyond specific customers. The organization advances its competitive advantages to corporate partners looking to maximize their international trade initiatives with wholesale currency solutions designed for businesses. Vanex Group helps to improve profit margins and facilitate strategic expansion by enabling firms to buy or sell significant volumes of foreign currency at wholesale prices.
In conclusion, Vanex Group's innovative strategy for offering exchange rates surpassing conventional banks is a game-changer for both consumers and companies. The business provides a more beneficial route for currency exchange by adhering to transparency standards, having a thorough understanding of finance, and using cutting-edge technology, ensuring each transaction is a step toward financial empowerment and success. Vanex Group is a leader in the field of foreign exchange for individuals looking to get the most out of their currency exchanges and optimize value.