Akylles: Accomplished Startup Experts Empowering Entrepreneurs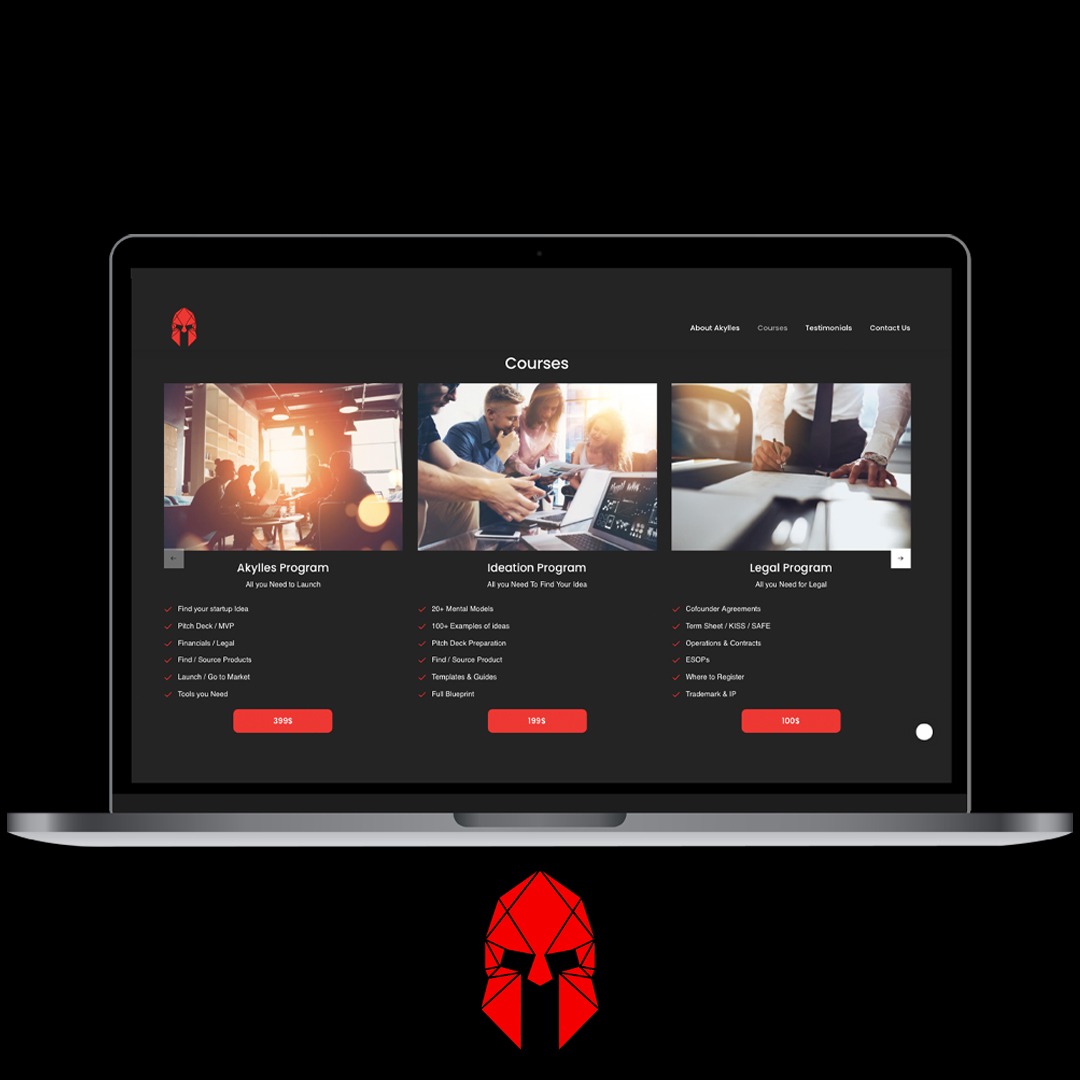 An entrepreneur is an adventurer, a risk taker, but perhaps most of all, a hard worker. Do you want to be financially independent? Scale across markets? Set a foundation for a strong, lucrative company? That's all well and good, but what most people don't realize is that most startups actually fail at the seed stage. To see an e-commerce startup beyond these early stages, there are some common pitfalls to avoid. If you want to achieve the sort of success where you're making money while you sleep, you need to put in the effort first and educate yourself.
Akylles was founded by Rami Alame, co-founder of Lexyom as the first Next Gen Startup, Financial & Legal School in the MENA & GCC region. Alame graduated with an LLM in Financial Services Law from New York Law School and has spent the last decade helping hundreds of startups scale internationally. The Akylles Program is just one of the many courses offered by Akylles. The program includes all the tools an entrepreneur needs to develop their startup beyond the seed stage and reach an international market across industries.
The most common obstacle to a startup is that most would-be entrepreneurs simply don't know how to start a business, much less how to achieve massive, scalable growth. There are so few training programs that are comprehensive and offer the experience, community, and mentorship that a successful startup requires. An idea is where the business starts, but is it creative? Unique? Special? Sustainable? And what about financing? Legal? Hiring? It is intimidating just to think about all the steps in the process: insurance, bank accounts, employees, market monitoring, finances, partners, investors, and so many other facets of starting a business. The risk alone is scary and the prospect of failure is daunting.
The Akylles School is all you need to launch your startup, and they offer many valuable courses. The Ideation Program helps you zero in on your ideas with examples, models, pitch preparation, templates, and other valuable resources. The Legal Program guides you through the challenges of the legal aspects of startups with lessons on subjects like cofounder agreements, legal terms, operations, contracts, and trademarks. Understanding Crypto gives you vital insight into trading platforms, various coins, creating a wallet, and managing investments. Raising Funds for Startups brings you through the steps required to seed your startup and leads you to a deep understanding of pitch preparation, forecasts, statements, valuations, and metrics. Last one Launched was the Ultimate Crypto & NFT Course which helps you start trading in less than 10 days.
To sign up with Akylles is to become a lifelong member of the Akylles community. This network includes the incredible and approachable founders, of course, but you will also be among specialists in management, marketing, coding, human resources, finance, legal—anyone and everyone involved in a successful startup. There is plenty of opportunity to develop relationships with colleagues and potential collaborators.
There are two things that can help you achieve your goals of success and financial freedom: hard work and a reliable, proven process. You provide the effort, and Akylles can provide those tools. You can register for each course individually, or you can maximize your investment with bundles. Akylles even backs up their learning experience with a 30-day money-back guarantee. "We want to empower entrepreneurs, not do their job," says Alame.
Akylles is an invaluable resource and an empowering experience. They can be an integral step in your startup, giving you guidance, knowledge, and support—everything you'll need. The Akylles Program is based on real experience and results. Akylles will be there for every step, the instructors and community propping you up with motivation, expertise, and encouragement, but it is your drive and passion that will propel you and your company to ultimate success.
This is how Dorart Ibrahimi grew a million-dollar company at just 16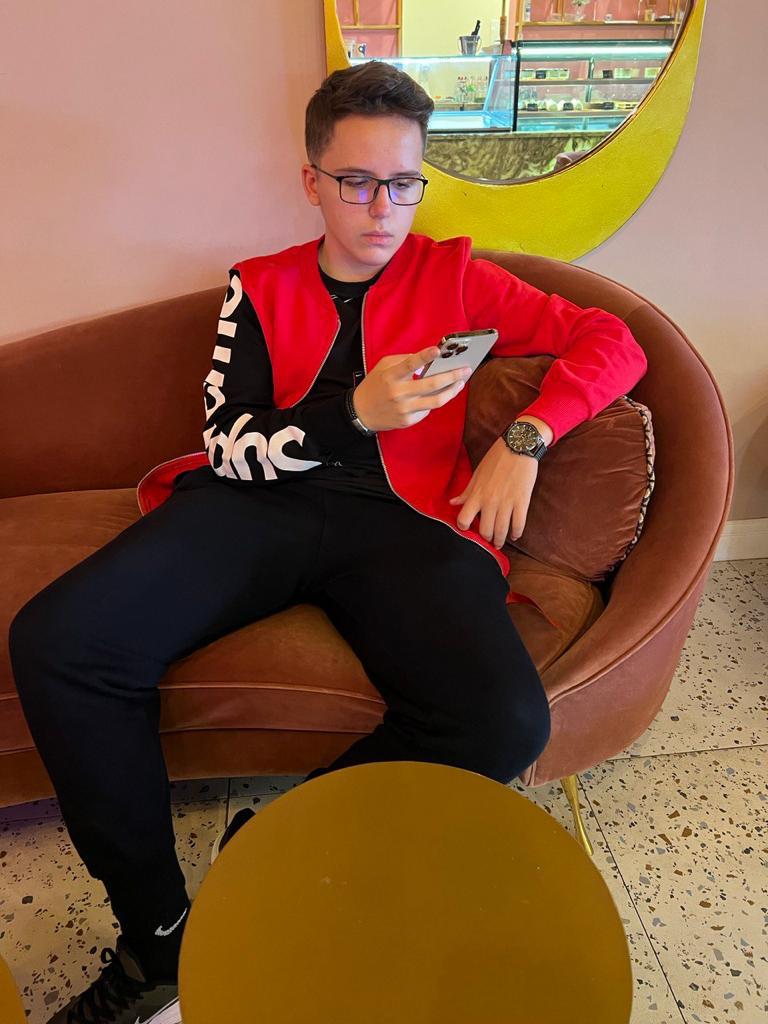 Social media can be a tricky and tough place to navigate and understand especially when it comes to content creators and businesses to grow their reach and customers. While social media platforms like Instagram, Facebook and Twitter are known to be marvellous places to monetise and reach out to the right people, it can be challenging for those who do not understand the first thing about them.
This is why there are organisations and institutions that help influencers, businesses and content creators in reaching the right audience, growing their outreach and networking with the right people.
One such person who has done immensely well in the world of social media is Dorart Ibrahimi.
16-year-old Dorart has started an Organic Growth Program which is the most unique and outstanding scheduled program ever made where businesses and individuals will be guaranteed to achieve success on Instagram, in the form of likes, followers and everything that Instagram has to offer.
At the age of just 16, Dorart is the owner of DORART MGMT LLC, which is a million-dollar company that has successfully surpassed $2 million in sales within two years of beginning.
Born and raised in Kosovo, Dorart is ethnically Albanian. While Dorart was raised in a middle-class household, his parents were extremely intellectual and taught him a lot about life. A lot of his significant business learnings came from hanging out with the biggest business venture partners in Kosovo. Dorart began admiring them and this is where his passion for making money and becoming a businessman at such a young age was born.
Starting during the pandemic, Dorart began the organisation as a fun meme page after which he decided to grow his personal standing where he found it was possible to make money from advertising.
It was Dorart's love for social media and content promotion that led him to build DORART MGMT LLC as its owner and founder and grow the organisation to 59 employees who, as per Dorart, "make thousands of dollars a month each".
Dorart has a $500,000 worth and he plans to grow it to at least a few million in the next year.
His extreme talent, a knack for social media and a deep understanding of Instagram, as a platform, is what has led Dorart to where he is today.
Dorart has future plans to turn his organisation into an Incorporation where he will be starting various online businesses and services in different fields in real life.
Not just that, to impart his knowledge and learning from the world of social media, Dorart will also be beginning a Mentorship Group where he will be teaching millions how to make money and how to build a successful marketing agency.
With just two years with him, Dorart has been able to build and grow his business to having over $500,000 worth. His plans include growing and building his business further along with expanding into other ventures. While he plans to grow the worth of his company to $2 million until next year, he ultimately plans to grow it into one of the biggest incorporations in the world.