AL Jetson – Revamping Season (Interview)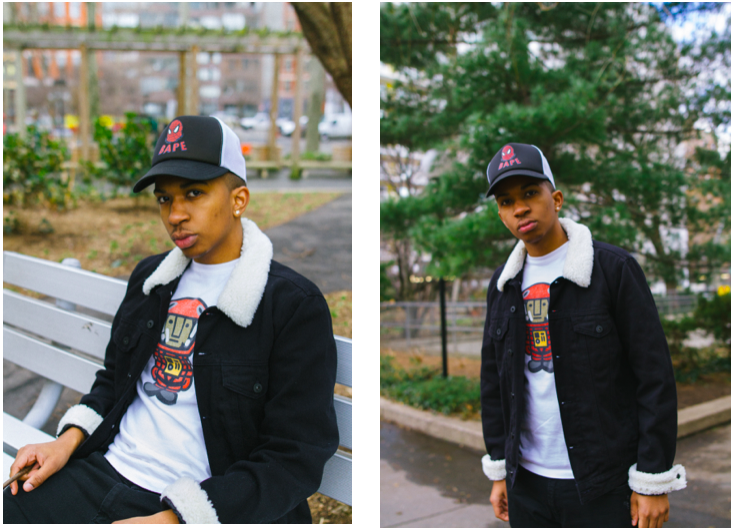 Hip Hop Artist and Crypto Investor, AL Jetson, is encouraging entrepreneurs the importance of structuring their success and detailed planning for all business endeavors. "4TH QUARTER PREPARATION"
On October 30th, Kimberly Vilson met up with AL Jetson at Trapxotics (Bushwick, NYC) for an interview! 
INTERVIEW
Kim: If you would be able to work with any artist who would they be?
AL Jetson: Drake, Kanye West, Justin Bieber, Cardi B, Lil Wayne, Brandy, Ashanti, Charlie Wilson, Snoop Dogg, Trey Songz, Luke James, Vybz Kartel, Chris Brown, Chris Rock, Ma$e, Kirk Franklin, Mary Mary, Rick Ross, Roddy Ricch, Rowdy Rebel, Rich the Kid, Normani, Nas, Nicki Minaj, Kat Williams, Black Thought, Andre 3000, Jamie Fox, Jidenna, Ludacris, Pharrell, Chief Keef, Pinksweat$, Ty Dolla $ign, Big Sean, Brent Fiayaz, City Girls, Tory Lanez, Latto, Rod Wave, Ski Mask the Slump God, Phabo, Charles Hamilton, Polo G, Future, Lil Baby, Dream Doll, Sy Ari Da Kid, Jennaske, Shenseea, Mavado and Meek Mill.
Kim: Other than music, what's something that you enjoy spending your time doing?
AL Jetson: I really enjoy trading and investing into Cryptocurrencies, traveling the world and writing poetry. I generally just try to have fun. I be feeling like I'm in Sims and shit (laughs).
Kim: Would you ever be in law enforcement?
AL Jetson: If I ever got involved with law enforcement, I would become a defense attorney. I would like to help out the wrongfully accused. I studied criminal Justice in college.
Kim: If there was a negative in history, what event would you stop from happening?
AL Jetson: Honestly, I believe that everything is supposed to happen for a reason, I wouldn't change anything. I'm not God, I would just let it be. Every negative turns into a positive, depending on how you look at it. Fate is really a part of your destiny.
Kim: Do you have a sport you are particularly interested in?
AL Jetson: Basketball is my favorite sport. 
Kim: What Island would you move to if you could?
Al Jetson: Hawaii or the Bahamas. I've been to Hawaii and San Juan. I really enjoyed it traveling to both of them, hopefully I get to visit the Bahamas someday. 
Kim: What advice would you give the youth?
AL Jetson: Avoid too much self-doubt, what people say and think about you is none of your business and the only validation that matters is your own. Be yourself and Self-love is the best.
Kim: What neighborhood did you grow up in?
AL Jetson: East Flatbush, Brooklyn NY. 
Kim: AL Jetson, What are some of your favorite clothing brands?
AL Jetson: Supreme, Bape, Ralph Lauren, Louis Vuitton, ASOS . ASOS fits me well.
Kim: Do you see kids in your future?
AL Jetson: Me and my moms was just talking about this (laughs). Not Now but when I'm like 30. There's no time frame, that's just what I'm comfortable with.
Kim:  Where did you go to high school?
AL Jetson: I went to a Catholic school named Bishop Ford then I transferred to St Edmund Prep and graduated from there.
Kim: How long would it take you to make an album?
AL Jetson: I like to turn my album into 4 different phases of life and introduce ifferent characters throughout the storyline. These characters will go through situations in their lives, and it will express how it changed them as a person. These phases will be called: Based on a Fantasy, based on a Perspective, based on a Reality and Based on a True Story.
Kim: I see you like animation, what would be some of your favorite shows?
AL Jetson: Ed, Edd and Eddy, Justice League, Naruto, One Piece, Katekyo Hitman Reborn. (Those are the vibes)
Kim: How would you go about revamping or rebranding? Do you plan on rereleasing any projects?
AL Jetson: Through my period of revamping, I realized that I should only focus on the things that I can control. Especially when this is the fourth quarter of the year. I need to learn how to work smarter rather than working harder in order to achieve my goals in a timely manner. Stay tuned I have a lot up my sleeve.
MORE IN RECENT NEWS
On last week's 2nd episode of the Display Podcast streamed to a live audience on Instagram Page @displayentertainment, AL Jetson and the host HBK Zachery leaked some details about what his followers can expect in 2022 including a song release featuring Lil B the Base God and some details about a music festival in Salt Lake City, UT. But Al Jetson stuck true to his philosophy of not sharing too much information about plans before they have been put into action.
Although his mindset for the rest of this year shifted from releasing quantity of content to more well planned out releases that included a marketing campaign, he already has a fair share of highly entertaining music videos out now featuring his alter-ego character "Blacc Hefner"
To save you time, stream one of our editorial's personal favorites here!!!
AL Jetson – Better Off ft. Dylan Reese (Official Music Video)
CLICK HERE TO FOLLOW @ALJETSON ON INSTAGRAM
STORY SOURCING -> DISPLAY ENTERTAINMENT
Discovering The Influence of Jazz and Soul in Hip-Hop Sampling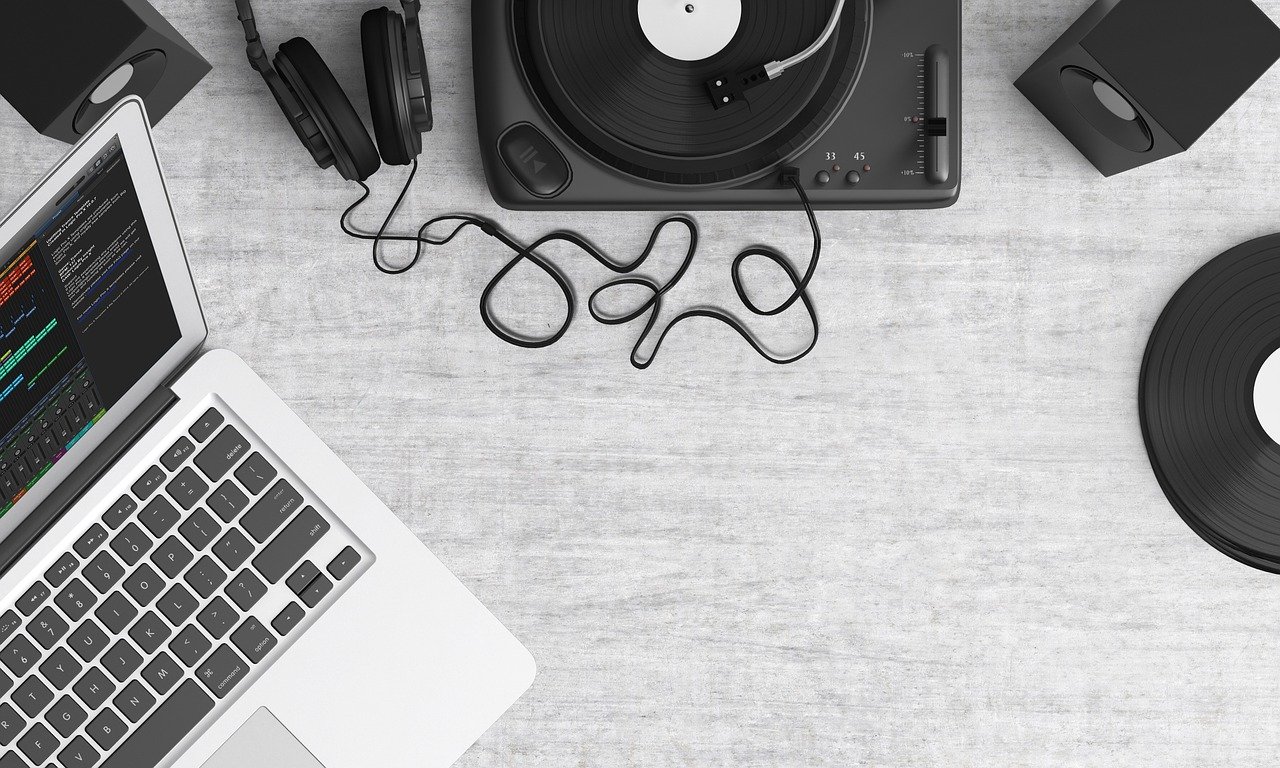 Hip-hop music has taken over the world since its ascension from the streets of the Bronx in New York City. Characterized by its unique blend of poetry, rhythm, and beats, hip-hop has produced some of the world's most iconic musicians and songs. One of the hallmarks of hip-hop music is its creative sampling techniques, which involves using snippets of music from old records to recreate new sounds. But where do these samples come from? And what has been the major influence behind hip-hop sampling?
The answer is jazz and soul music. In this blog post, we'll put jazz and soul music under the microscope as expert Benjy Grinberg explores how these genres have influenced hip-hop sampling.
Jazz Music Influence On Hip-Hop Sampling
Jazz music was a major inspiration behind the early days of hip-hop music. Jazz music was all about improvisation and freestyling, which is very much in the DNA of hip-hop. In the early days of hip-hop, DJs often looped beats from jazz records to create breakbeats, which became the building blocks of early hip-hop music. One of the most sampled jazz artists in hip-hop is none other than the legendary saxophonist John Coltrane. Coltrane's music has been sampled in countless hip-hop songs, and his influence can be felt in the music of many hip-hop icons, including Wu-Tang Clan, Nas, and Kendrick Lamar.
Soul Music Influence On Hip-Hop Sampling
Soul music, on the other hand, was all about emotion and expression. The raw, unfiltered passion of soul music was aptly captured in the sampling techniques of early hip-hop producers. One of the most sampled soul artists in hip-hop is James Brown. Brown's unique blend of funk, soul, rhythm, and blues has been sampled in countless hip-hop tracks. Brown's "Funky Drummer" has become one of the most iconic samples in hip-hop and has been used by everyone from Public Enemy and Run-DMC to Dr. Dre and Kanye West.
Jazz And Soul Music As A Source Of Inspiration For Hip-Hop Sampling
As hip-hop music evolved, so did its sampling techniques. Producers and artists began to look beyond just using samples to create beats but also as a source of inspiration for their lyrics and melodies. Jazz and soul music became fertile ground for this kind of experimentation. Artists like A Tribe Called Quest, De La Soul, and The Roots infused jazz and soul samples into their music, not just for the danceable beats but also to add depth and richness to their lyrics and melodies.
Other Examples Of Jazz And Soul Sampling
Hip-hop's rich history is peppered with countless examples of jazz and soul samples. Some of the most iconic tracks in the genre owe their existence to these tried-and-true sources. One example of hip-hop greatly influenced by these genres is "N.Y. State of Mind" by Nas. The track samples Joe Chambers' "Mind Rain," featuring a haunting and soulful beat with Nas's gritty and introspective lyrics. Another iconic track that has sampled jazz is "Electric Relaxation" by A Tribe Called Quest. The track heavily samples Ronnie Foster's "Mystic Brew," creating a hypnotic and smooth rhythm that complements Q-Tip and Phife Dawg's playful yet insightful lyrics. These songs and many more showcase the versatility and creative genius of hip-hop producers who have skillfully incorporated jazz and soul samples to create a new wave of music.
Final Thoughts
In conclusion, jazz and soul music have significantly influenced hip-hop music. Jazz represents the improvisational spirit and freestyling DNA that runs through hip-hop music, while soul represents the raw, unfiltered emotions that hip-hop music embodies. Jazz and soul music have been sampled and used as inspiration by countless hip-hop producers and artists, and their influence can be felt in the music of some of hip-hop's most iconic names, from Wu-Tang Clan, Nas, and Kendrick Lamar to Public Enemy, Run-DMC, Dr. Dre, and Kanye West. According to Benjy Grinberg, without jazz and soul music, hip-hop music would not be what it is today – a global phenomenon that has influenced not just music but also fashion, art, and culture.