AL Jetson – Revamping Season (Interview)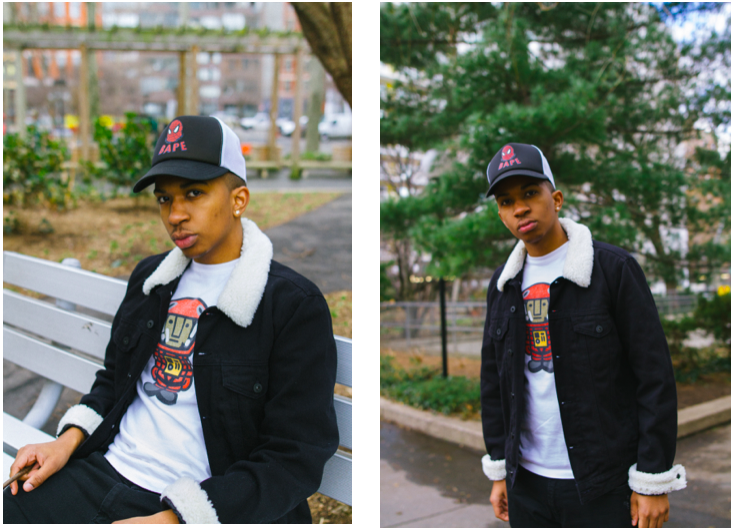 Hip Hop Artist and Crypto Investor, AL Jetson, is encouraging entrepreneurs the importance of structuring their success and detailed planning for all business endeavors. "4TH QUARTER PREPARATION"
On October 30th, Kimberly Vilson met up with AL Jetson at Trapxotics (Bushwick, NYC) for an interview! 
INTERVIEW
Kim: If you would be able to work with any artist who would they be?
AL Jetson: Drake, Kanye West, Justin Bieber, Cardi B, Lil Wayne, Brandy, Ashanti, Charlie Wilson, Snoop Dogg, Trey Songz, Luke James, Vybz Kartel, Chris Brown, Chris Rock, Ma$e, Kirk Franklin, Mary Mary, Rick Ross, Roddy Ricch, Rowdy Rebel, Rich the Kid, Normani, Nas, Nicki Minaj, Kat Williams, Black Thought, Andre 3000, Jamie Fox, Jidenna, Ludacris, Pharrell, Chief Keef, Pinksweat$, Ty Dolla $ign, Big Sean, Brent Fiayaz, City Girls, Tory Lanez, Latto, Rod Wave, Ski Mask the Slump God, Phabo, Charles Hamilton, Polo G, Future, Lil Baby, Dream Doll, Sy Ari Da Kid, Jennaske, Shenseea, Mavado and Meek Mill.
Kim: Other than music, what's something that you enjoy spending your time doing?
AL Jetson: I really enjoy trading and investing into Cryptocurrencies, traveling the world and writing poetry. I generally just try to have fun. I be feeling like I'm in Sims and shit (laughs).
Kim: Would you ever be in law enforcement?
AL Jetson: If I ever got involved with law enforcement, I would become a defense attorney. I would like to help out the wrongfully accused. I studied criminal Justice in college.
Kim: If there was a negative in history, what event would you stop from happening?
AL Jetson: Honestly, I believe that everything is supposed to happen for a reason, I wouldn't change anything. I'm not God, I would just let it be. Every negative turns into a positive, depending on how you look at it. Fate is really a part of your destiny.
Kim: Do you have a sport you are particularly interested in?
AL Jetson: Basketball is my favorite sport. 
Kim: What Island would you move to if you could?
Al Jetson: Hawaii or the Bahamas. I've been to Hawaii and San Juan. I really enjoyed it traveling to both of them, hopefully I get to visit the Bahamas someday. 
Kim: What advice would you give the youth?
AL Jetson: Avoid too much self-doubt, what people say and think about you is none of your business and the only validation that matters is your own. Be yourself and Self-love is the best.
Kim: What neighborhood did you grow up in?
AL Jetson: East Flatbush, Brooklyn NY. 
Kim: AL Jetson, What are some of your favorite clothing brands?
AL Jetson: Supreme, Bape, Ralph Lauren, Louis Vuitton, ASOS . ASOS fits me well.
Kim: Do you see kids in your future?
AL Jetson: Me and my moms was just talking about this (laughs). Not Now but when I'm like 30. There's no time frame, that's just what I'm comfortable with.
Kim:  Where did you go to high school?
AL Jetson: I went to a Catholic school named Bishop Ford then I transferred to St Edmund Prep and graduated from there.
Kim: How long would it take you to make an album?
AL Jetson: I like to turn my album into 4 different phases of life and introduce ifferent characters throughout the storyline. These characters will go through situations in their lives, and it will express how it changed them as a person. These phases will be called: Based on a Fantasy, based on a Perspective, based on a Reality and Based on a True Story.
Kim: I see you like animation, what would be some of your favorite shows?
AL Jetson: Ed, Edd and Eddy, Justice League, Naruto, One Piece, Katekyo Hitman Reborn. (Those are the vibes)
Kim: How would you go about revamping or rebranding? Do you plan on rereleasing any projects?
AL Jetson: Through my period of revamping, I realized that I should only focus on the things that I can control. Especially when this is the fourth quarter of the year. I need to learn how to work smarter rather than working harder in order to achieve my goals in a timely manner. Stay tuned I have a lot up my sleeve.
MORE IN RECENT NEWS
On last week's 2nd episode of the Display Podcast streamed to a live audience on Instagram Page @displayentertainment, AL Jetson and the host HBK Zachery leaked some details about what his followers can expect in 2022 including a song release featuring Lil B the Base God and some details about a music festival in Salt Lake City, UT. But Al Jetson stuck true to his philosophy of not sharing too much information about plans before they have been put into action.
Although his mindset for the rest of this year shifted from releasing quantity of content to more well planned out releases that included a marketing campaign, he already has a fair share of highly entertaining music videos out now featuring his alter-ego character "Blacc Hefner"
To save you time, stream one of our editorial's personal favorites here!!!
AL Jetson – Better Off ft. Dylan Reese (Official Music Video)
CLICK HERE TO FOLLOW @ALJETSON ON INSTAGRAM
STORY SOURCING -> DISPLAY ENTERTAINMENT
Christmas Music for Retailers: The 2022 Guide to Boost Holiday Shopper Sales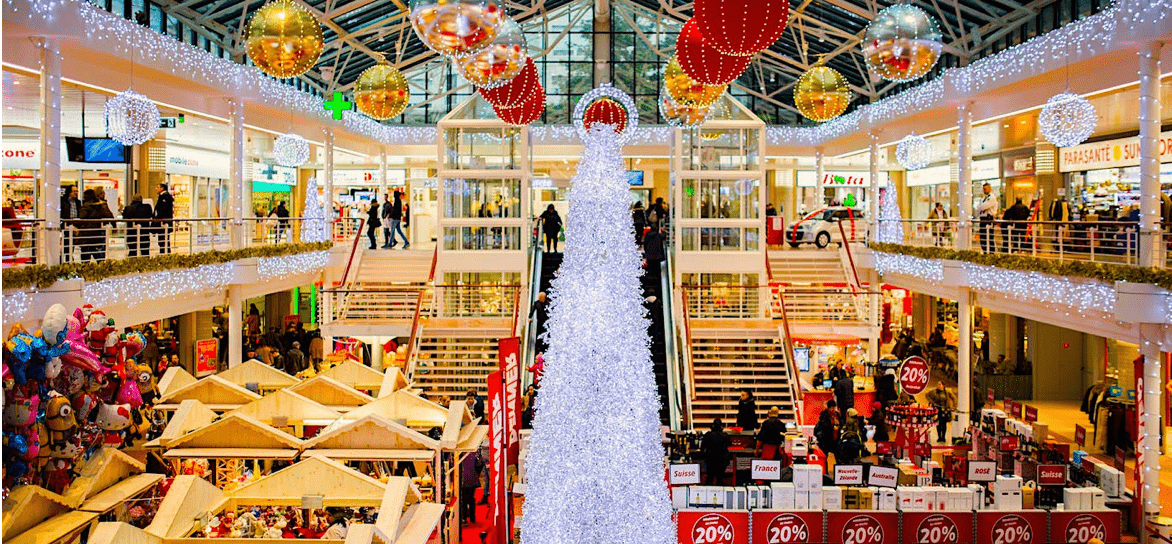 Every year as we approach the holiday season, retail stores of all shapes and sizes start to fill up with scores of customers looking to score the best holiday shopping deals possible. You want to offer your customers a great experience that will keep them coming back time and time again. To do this, you'll need to give your retail store personality and offer an experience that makes it someplace worth going to, and even better, telling your friends about too. 
Music can be the key to adding this personality, but you need to make sure that the songs and playlists you choose are in line with the type of brand you have established first. When you can make your holiday music fit within your brand experience, it's easy for customers to feel like they belong there, which will help them enjoy their Christmas shopping even more so.
But did you know you need to license the background music you play at your retail location(s)? You're not alone if you've never heard of royalty-free music. Most people know what many things are but aren't that familiar with the terms associated with them. If you need to learn what royalty-free means, here's a quick definition. To license music for your business means that you can directly use it for your own benefits without having to pay any form of royalties to the owner(s). It's a bit more complicated than that, which is why it pays to have some of the basics under your belt if you're thinking about going this route.
Timing Is Everything – Don't Start Playing Christmas Music Too Soon
The holidays are the most important time of year for retailers, and music is one of the most important elements that can help make or break your season. But if you don't start playing your Christmas music too early, you can avoid losing customers who might be annoyed by too much Christmas music being played in October and November. You want to start playing your holiday songs closer to or right after Thanksgiving has passed along with Black Friday too. You want to start playing your holiday background music when people start thinking about what they want for Christmas, but not before they've finalized all the details.
Use a Music Streaming Platform That Is Legal for Businesses
The last thing you want is for an attorney to come into your store because they heard Christmas music being played from your store and then find out that it was being played illegally without proper business music licensing. That could prove to be pretty for business, especially if you get slapped with a cease & desist order, or worse, a lawsuit! Make sure that whatever music streaming platform you use has permission from artists and labels to let businesses play their music legally (e.g., Spotify).
Work Christmas Music into Your Streaming Music Without Letting the Christmas Music Overtake Everything
Christmas music for retailers is typically playing everywhere during the holiday season. You are guaranteed to hear it playing in the background at mom & pop retail shops, department stores, shopping malls, restaurants, schools, corporate offices, and more. This makes it difficult to stand out from the crowd with your Christmas music playlist choices. You don't have to go overboard with Christmas tunes either — just keeping them in the background is enough to get shoppers in the holiday spirit.
Stay On-Brand by Playing Your Typical Genres
The best way to keep customers returning throughout December is by staying true to your brand identity and using genre preferences as an indicator of that identity. For example, if your store predominantly sells children's toys and clothes, then playing classical music might not be appropriate because it doesn't reflect who you are or what your brand stands for.
Try Alternatives to Overplayed Classics
Many people associate certain Christmas tunes with their childhoods or other special moments. But all too often, these same songs become so ubiquitous that they lose their charm. Try alternatives if you're sick of hearing "White Christmas" every time you walk into a store or restaurant.
How Can You Legally Stream Spotify Playlists?
The popularity of streaming services has made it easier than ever for retailers to play quality music without breaking copyright laws. Services like Spotify allow you to create playlists based on artists and genres licensed for commercial use — meaning, with proper commercial licensing, they can be played in stores without getting sued by record labels or publishers. 
Why Do You Need to License Music?
To start off, here are just a few reasons why licensing music matters. You're responsible for protecting your brand's image, reputation, and integrity — ensuring everything you do is within the law.
You want customers to have a positive experience when they enter your store or visit your website. Your brand's image plays into this as well. If people associate your business with certain songs or artists and then listen to them while shopping elsewhere, you could lose business and customers because they're already "in the mood" for something else when they walk into your store!
Music is a powerful way to engage customers, create an emotional connection, and boost holiday sales. It's also the most cost-effective way to differentiate your brand from competitors. That's why many retailers are already using music in their stores. And there are many ways to use Christmas music for retail that can help you grow sales at your store this holiday season.
Soundtrack Your Brand Can Legally License Music for Your Retail Business
Holiday music has been a staple of retail stores for decades. From a simple radio to the latest digital jukebox, customers can expect to hear holiday tunes in your store as soon as Thanksgiving hits.
Holiday music is a tried-and-true way to create an inviting and festive atmosphere that can bring customers into your store. But how do you choose the right music for your store? And how can you make sure it's legally licensed?
Soundtrack Your Brand is a leader in this space and can definitely help answer those questions. From the legality of playing Christmas music at your store, to choosing the right sound system for your business, they have everything you need to know about playing Christmas music in your retail business.
If you want to help boost sales, find the right holiday music. When you start playing Christmas music too early, though, it might cause burnout. You need to find the right balance and keep it on-brand. And, if you're shopping for a music streaming service, ensure you're following the license rules, so you don't get sued in 2022 or 2023 for that matter.