American Coffee Shop Closes after 3rd ADA Lawsuit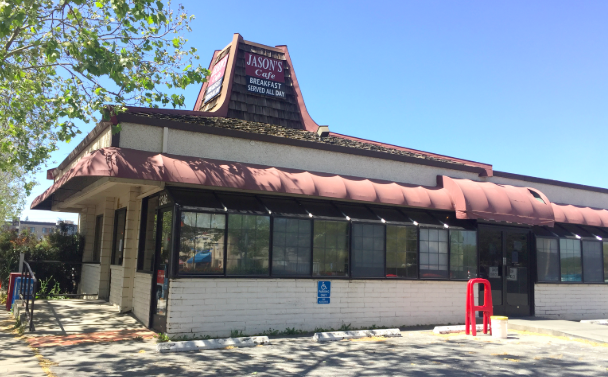 On April 30th, Jason's Cafe closed after three different ADA lawsuits were filed against the restaurant. The cafe had been doing business in Menlo Park, California for 11 years.
These lawsuits were all filed for different reasons: the width of bathroom stalls was too narrow, the front door was too heavy, and the lines for the handicap spaces in the parking lot were faded beyond recognition.
Restaurant owner Jason Kwan says the building was old–built 40 or 50 years ago. This was before the ADA was in place. So, the original building plans did not comply with today's expectations.
To meet the requirements of the ADA, Kwan would need to replace the front door or install a handicap door switch with a button, repaint the lines in the parking lot, and do a total renovation of the bathroom. These repairs would certainly add up.
But, if the changes are not made, Kwan will continue to be faced with even more costly lawsuits.
It seems that these are typically the types of buildings that are targeted for lawsuits. People familiar with the American Disabilities Act (ADA) know that, like Jason's Cafe, these older buildings have likely not been renovated or updated to meet the standards required by the 1990s act.
Two of the three people who filed lawsuits against Jason's Cafe have sued other restaurants for noncompliance. Each one had already sued a handful of restaurants and hotels in the years previous.
These lawsuits had a devastating effect on Kwan's bottom line. Not only would he have to pay for the changes made to the restaurant, but he also needs to pay for his own legal fees and the legal fees of the plaintiff, along with any other damages incurred by the noncompliance.
After the third lawsuit, Kwan was forced to close his doors. He was understandably disappointed, saying, "That's my baby right there."
These lawsuits are not uncommon today, and small business like Jason's Cafe need to be aware of the requirements expected of their stores and websites through the ADA.
In the first half of 2018, about 5,000 ADA lawsuits were filed. That number is up 30% from the previous year. Of those lawsuits, 1,053 of them were filed for noncompliance on business websites. This number increased a staggering 90% from the previous year.
A good example of noncompliance on a website comes from a lawsuit filed on Avanti Hotel.
This small, 10-room boutique was sued because its website was not accessible for non-seeing, non-hearing users. In order to have an ADA compliant website, it needs to be coded properly to allow for a screen reader to translate the information. Links and images need tags, videos need captions, etc.
Without proper coding, some people with disabilities will not have access to all of the information on the businesses' sites.
Though there is no need for physical renovation in this case, these lawsuits can still be incredibly expensive. California sees more ADA lawsuits than any other state in the U.S. The state government has set a minimum $4,000 fee for non compliant businesses. This number does not include any legal fees for the defendant or the plaintiff.  This minimum is only enforced in California at this time.
For Avanti Hotel, they were advised to take a settlement between $8,000 and $13,000 after all fees and costs for damages were covered.
These damages can be much higher depending on the sort of business/association being sued. Healthcare organizations with noncompliant sites have some of the biggest risks associated with these lawsuits.
A healthcare website that is not ADA complaint is a real danger to the health and wellness of disabled persons. Damages in these cases can easily add up to a six-figure fine. Organizations could lose business, government funding, their good reputation, and would risk the wellbeing of millions of disabled people.
ADA lawsuits are no small matter. They have the power to close down restaurants or businesses if owners are not careful. Many small businesses cannot afford the kinds of fees associated with these lawsuits. So, it is essential that business owners learn how to protect themselves and how to better serve their disabled patrons before they are faced with a lawsuit.
Reckless Driving in the State of Virginia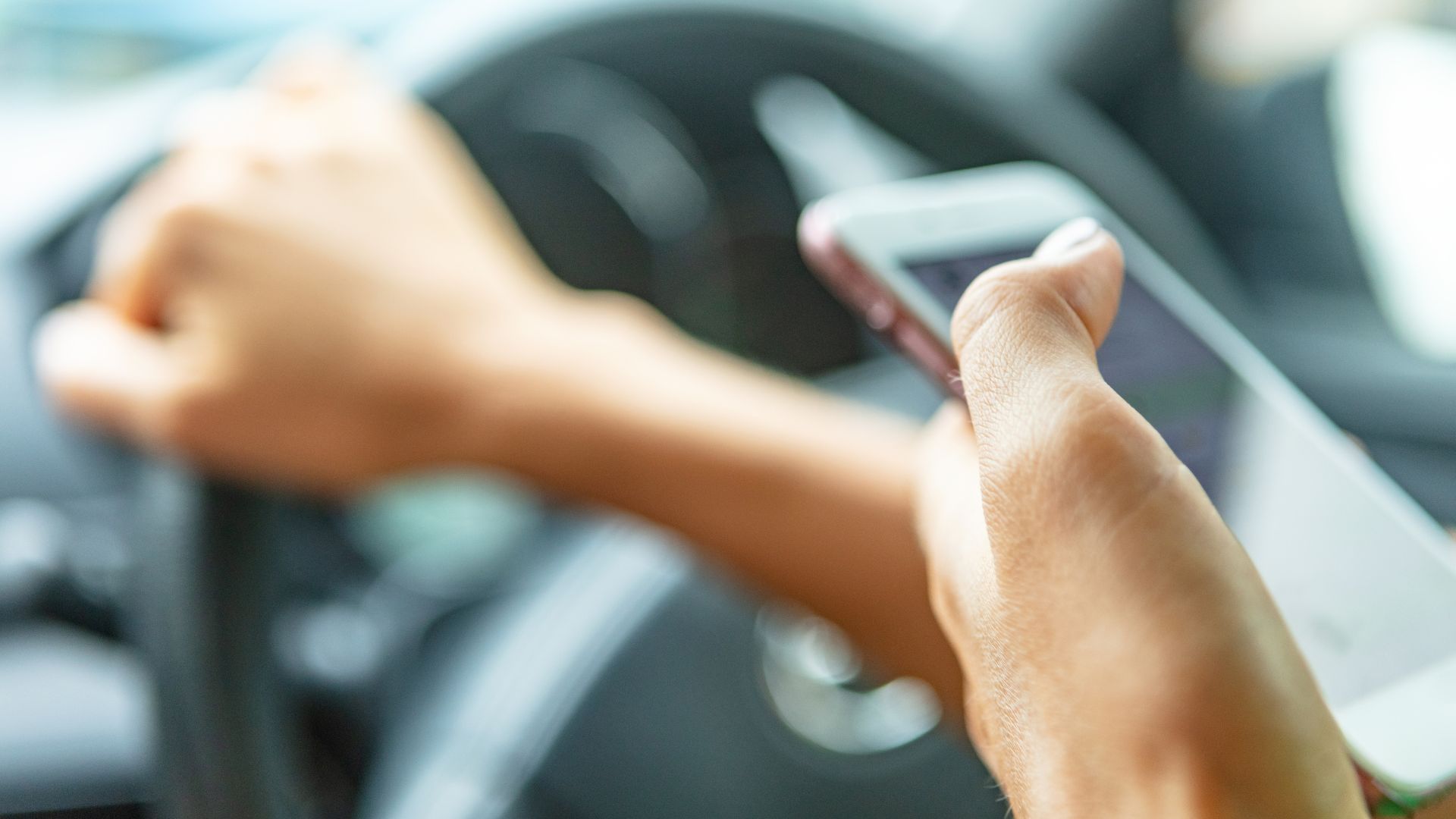 The state of Virginia is strict in its enforcement of laws against reckless driving. According to section 46.2-852 of the Virginia Code, reckless driving is listed as a criminal offense. In addition, the Virginia Code categorizes all driving that endangers the life and property of others as reckless.
Several behaviors that motorists exhibit while behind the wheels can qualify as reckless driving in Virginia. "Reckless driving causes nearly a third of all deaths involving major car accidents, which are more than 13,000 each year," explains attorney Karin Riley Porter. As a result, you can be charged by an officer and can be found guilty or not guilty by a judge.
Types of Reckless Driving
Reckless driving is in different forms and includes:
1. Driving a vehicle with a mechanical fault
Va. Code § 46.2-853 considers driving a vehicle with faulty brakes as a reckless driving offense. Therefore, if a driver cannot maintain proper vehicle control, the driver will be held liable for reckless driving. However, if a driver could prove that they didn't have prior knowledge that the vehicle was faulty, it would be possible to avoid conviction.
2. Not giving out the right signals when required
Not giving out a signal while driving on Virginia road is an offense under section 46.2-860 of the Virginia Code. Motorists are required to start signaling 50 feet away from the place they would be turning where the speed limit is not above 35 mph. In situations where the speed limit is above 35 mph, drivers are required to signal 100 feet away from where they would take a turn.
3. Driving alongside another vehicle on a single lane road
In Virginia, driving two vehicles abreast on a one-lane road is considered a reckless driving offense. This rule, however, only applies to vehicles and has no implications on motorcycles and bikes. If found liable, the offender will face charges.
4. Overspeeding
Different Virginia roads are subject to variable speed limits. A driver can face charges for reckless driving if they exceed the speed limit specified by law on each road network. According to the Va. Code §46.2-862, a driver can face convictions for reckless driving if they exceed the specified speed limit by 20 mph or drive above 80 mph.
5. Driving with an impaired view
Some drivers overload their cars or carry passengers who prevent them from seeing all sides of the road. Overloading is most common in trucks. If the passenger's sitting position in any way obstructs the driver's view, then the driver can be charged for reckless driving.
6. Racing on Public Property
Section 46.2-865 of the Virginia Code considers car racing on any property that is open to the members of the public without authorization as reckless driving. If found guilty, the state can withdraw the license of the driver for up to six months.
Penalties for Reckless Driving in Virginia
A reckless driving conviction may attract different penalties to the offender, some of which may include:
A suspension of the driver's license for six months or more
Up to one-year jail term
Fine amounting to $2,500
Increase in auto insurance
Ineligibility for car rentals
Possibility of permanent seizure of vehicle if found guilty of unauthorized car racing
Conclusion
Reckless driving is a severe offense in Virginia. If you are charged with the crime and convicted, it can stay in your driving records for up to 11 years. However, with the help of an experienced Virginia traffic attorney, you can get a lesser charge for the offense.