An Inside Look into Antonio Rivodo's Incredible Journey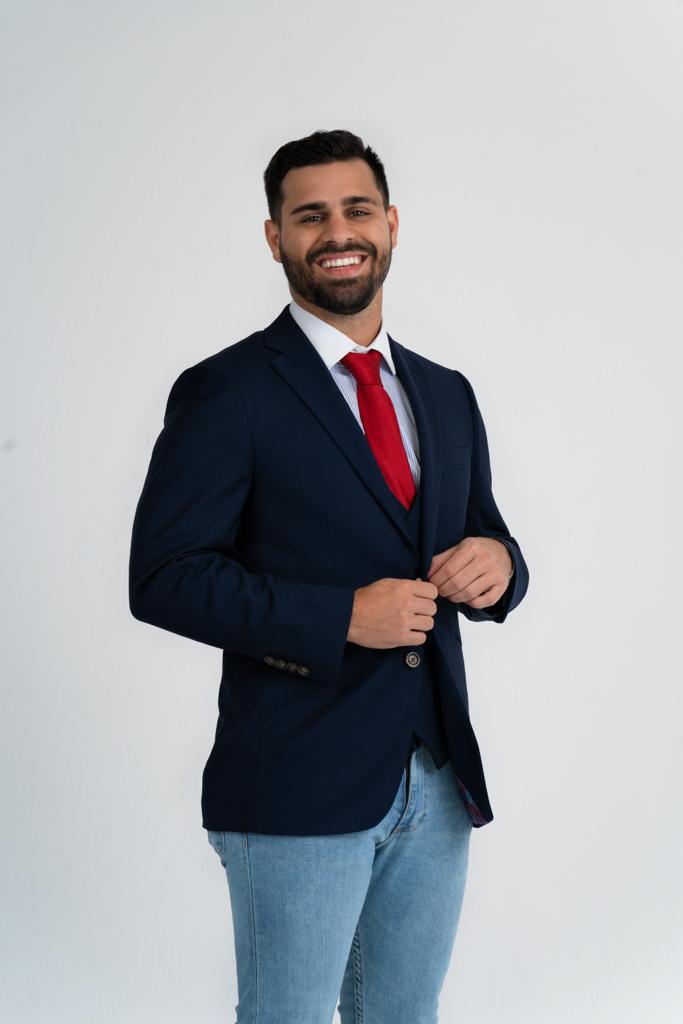 The capacity to adapt, adjust, be inventive, resourceful, and resilient is essential for success in any industry. You also need to embrace an undying desire for continuous learning, which adds to the essential qualities for career success in our modern, fast-paced world. Antonio Rivodo is a successful young entrepreneur who shares an inspiring journey, showcasing how these skills can propel anyone to bring even their wildest dreams to life.
Considered a transformative leader, Antonio is a young mind cementing his place in the business world. The passionate entrepreneur is known for his authentic strategies of taking old and common business practices and applying new systems and innovative approaches to optimize his businesses. Labeled an industry hacker due to his ability to break down any business and implement strategies and innovative systems to make that business more efficient and profitable, Antonio is not only expanding his business empire but also helping other entrepreneurs and investors get the most from their investments.
At 27, Antonio has hit numerous career highlights throughout his entrepreneurial career, particularly in different businesses like marketing, real estate, door-to-door, and creating passive income for investors through automation. He has helped Fortune 500 companies, including Chevron, Marathon, Mobil, and Exxon. Antonio helps these brands leverage their strategic marketing campaigns to reach their target markets. Also, Antonio has successfully built organizations in the network marketing space, established a seven-figure real estate business, and is now on a mission to build a multiple 9–10-figure investment portfolio.
A multi-faceted entrepreneur, Antonio has also helped major insurance companies with HR to help recruit a sales force to launch a new program and brought in strategic partnerships from major supermarket chains based out of Florida.
But Antonio has also faced numerous challenges, with his biggest hurdle being gaining the proper knowledge to keep up with the fast-paced business environment. This meant the need to innovate and adapt to continually overcome everyday hurdles. But a hardworking and resilient entrepreneur, Antonio has managed to keep his focus and is now shaping his path for more success.
But according to Antonio, the days in the trenches helps you develop. Besides helping in development, being in business can be advantageous, especially at the highest levels.
"I have mentors in my life who helped me get through those challenges. I also gained all my personal development from reading books, going to networking events, and watching videos. Most people believe that life is too difficult, and it is, but the secret to success is access to knowledge and then applying that knowledge to your everyday life," Antonio explains.
Antonio now advises other aspiring entrepreneurs to remain confident and focused on their dreams. But also endeavor to stay humble at all times; no one's saying you should be a pushover but understand that others have already accomplished what you're trying to. Additionally, be grateful for the knowledge but be bold on your mission to accomplish the same; mentors are vital to the success you're looking for, but not every mentor fits one shoe, so make sure you find the right one and lock in because if you do exactly what they say, you'll eventually obtain what they have, if not more.
Antonio is now working hard with a focus on growing his business empire. His ultimate goal is to be the owner of the Miami Heat Franchise, thanks to his passion and love for the sports industry.
The Power of Using Correct Communications Skills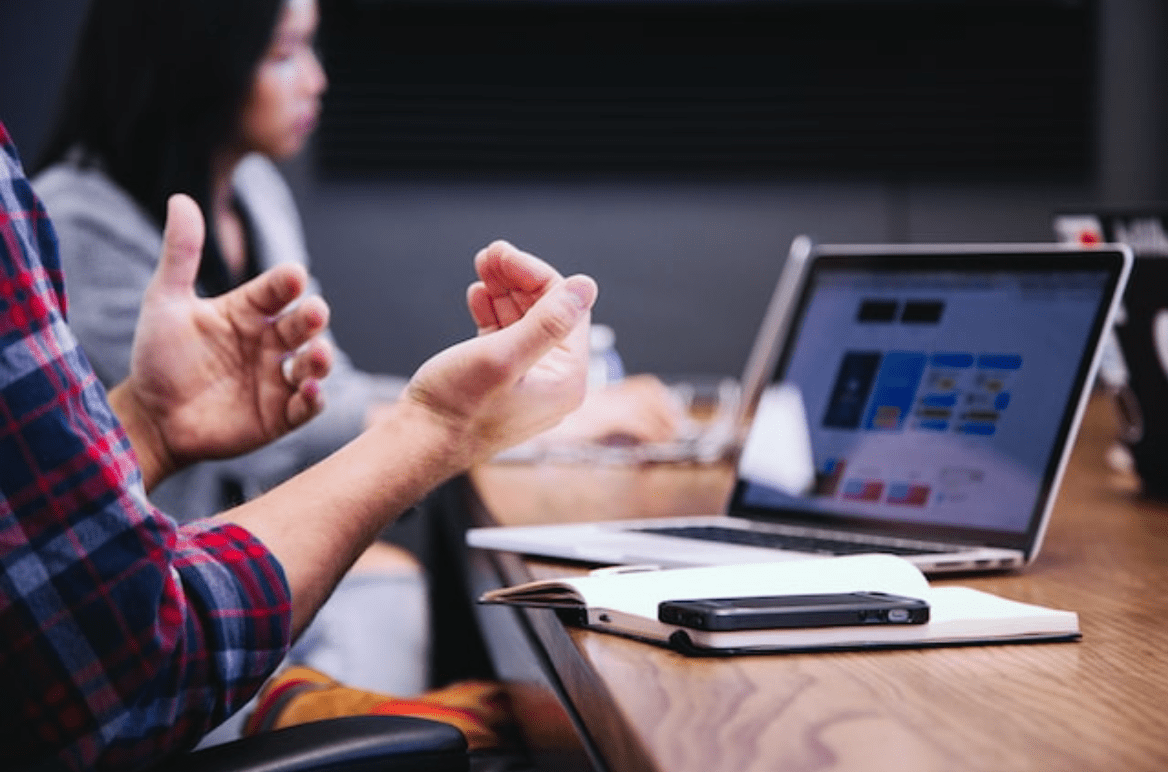 Effective communication at work can be transformative for individuals, teams, and businesses. We're here to show you why communication is vital in the workplace and how to start building your and your team's communication skills today. 
Communication skills are, however, more than just verbal or written in nature and include several non-verbal cues such as kinesics, proxemics, and paralinguistics, in addition to human centricity and being able to communicate in a soft touch low feel world successfully. 
It is about communicating positively with clarity, developing strong, active listening skills, being able to read other people's behaviors, effectively managing conflict, navigating difficult conversations successfully, and being empathetic and adaptable.
Communication in the workplace is important because it boosts employee morale, engagement, productivity, and satisfaction. Communication is also vital for better team collaboration and cooperation. Ultimately, effective workplace communication helps drive better results for individuals, teams, and organizations. 
To take it a step further, specifically as a manager, building good communication skills has profound short- and long-term benefits for your organization. Effective communicators can motivate their team to get more done with better results and fewer misunderstandings. And who doesn't want fewer misunderstandings?
All of these things can contribute to the company's success — and your success as a leader.
Not all work communication is made equal. We've all had the experience of sitting through a tedious, lengthy meeting with the thought, "This should have been an email." 
Different communication channels are ideal for different types of communication. Depending on the type of information conveyed, those other channels can enhance — or detract — from how it is received. Effective communicators will develop different skills and tools to match the type of communication needed.
1. Leadership communication 
2. Upward communication 
3. Updates 
4. Presentations
5. Meetings 
6. Customer communications 
7. Informal interactions 
Every year communication tops the list of skills in demand by employers. There's a reason. Communication is what makes our professional and personal relationships go smoothly. It's how we show care, catalyze change, and get things done. 
That's reason enough to improve — and keep improving — these critical skills. Luckily, we can all learn to communicate better.
Presentation Skills
Although presentation skills may not be used frequently by most of us, however, there are times when we do need this skill to present information to a group of people, either in a formal or informal setting.
Written Skills
The ability to write and convey effectively is the key to communication. This skill is not just limited to authors or journalists. A poorly written communication can be pretty frustrating for the reader and may also communicate the message inappropriately or incorrectly. Written skills are of great significance in a corporate setup, where communication occurs via email.
Personal Skills
While we may not realize the importance of personal skills such as maintaining a healthy body and mind, they enhance communication. For instance, improving your self-esteem and building your confidence helps you feel more positive about yourself, including your ability to communicate effectively. If you have an in-depth understanding of yourself and a more relaxed and positive outlook toward life, you are more likely to be charming, which further aids the way you communicate. Lastly, good communication skill is also directly linked to assertiveness – standing up for what you truly believe in.
An individual who has the experience of such skills and has worked in this line to help many people to get the benefits from it is our inspiration for today's article – Linda K Clemons. Linda has studied Marketing and is certified in Analytical Interviewing. Professionally she has achieved the titles of Top Sales Producer, Entrepreneur, Trainer, and Speaker.