An Inside Look into Antonio Rivodo's Incredible Journey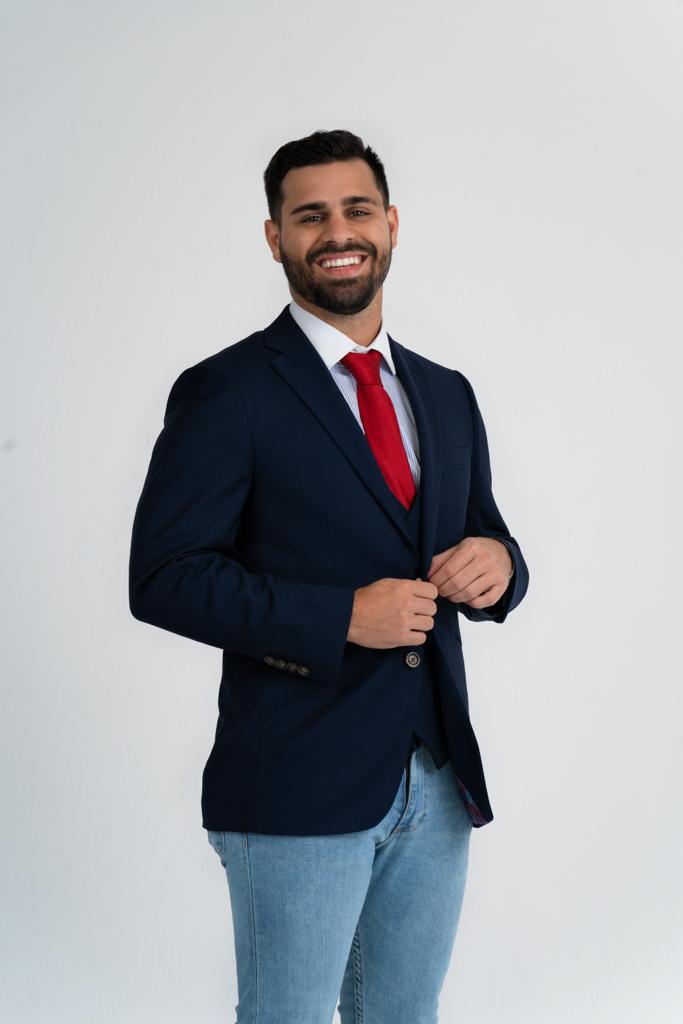 The capacity to adapt, adjust, be inventive, resourceful, and resilient is essential for success in any industry. You also need to embrace an undying desire for continuous learning, which adds to the essential qualities for career success in our modern, fast-paced world. Antonio Rivodo is a successful young entrepreneur who shares an inspiring journey, showcasing how these skills can propel anyone to bring even their wildest dreams to life.
Considered a transformative leader, Antonio is a young mind cementing his place in the business world. The passionate entrepreneur is known for his authentic strategies of taking old and common business practices and applying new systems and innovative approaches to optimize his businesses. Labeled an industry hacker due to his ability to break down any business and implement strategies and innovative systems to make that business more efficient and profitable, Antonio is not only expanding his business empire but also helping other entrepreneurs and investors get the most from their investments.
At 27, Antonio has hit numerous career highlights throughout his entrepreneurial career, particularly in different businesses like marketing, real estate, door-to-door, and creating passive income for investors through automation. He has helped Fortune 500 companies, including Chevron, Marathon, Mobil, and Exxon. Antonio helps these brands leverage their strategic marketing campaigns to reach their target markets. Also, Antonio has successfully built organizations in the network marketing space, established a seven-figure real estate business, and is now on a mission to build a multiple 9–10-figure investment portfolio.
A multi-faceted entrepreneur, Antonio has also helped major insurance companies with HR to help recruit a sales force to launch a new program and brought in strategic partnerships from major supermarket chains based out of Florida.
But Antonio has also faced numerous challenges, with his biggest hurdle being gaining the proper knowledge to keep up with the fast-paced business environment. This meant the need to innovate and adapt to continually overcome everyday hurdles. But a hardworking and resilient entrepreneur, Antonio has managed to keep his focus and is now shaping his path for more success.
But according to Antonio, the days in the trenches helps you develop. Besides helping in development, being in business can be advantageous, especially at the highest levels.
"I have mentors in my life who helped me get through those challenges. I also gained all my personal development from reading books, going to networking events, and watching videos. Most people believe that life is too difficult, and it is, but the secret to success is access to knowledge and then applying that knowledge to your everyday life," Antonio explains.
Antonio now advises other aspiring entrepreneurs to remain confident and focused on their dreams. But also endeavor to stay humble at all times; no one's saying you should be a pushover but understand that others have already accomplished what you're trying to. Additionally, be grateful for the knowledge but be bold on your mission to accomplish the same; mentors are vital to the success you're looking for, but not every mentor fits one shoe, so make sure you find the right one and lock in because if you do exactly what they say, you'll eventually obtain what they have, if not more.
Antonio is now working hard with a focus on growing his business empire. His ultimate goal is to be the owner of the Miami Heat Franchise, thanks to his passion and love for the sports industry.
Vanex Group's Superior Exchange Rates Surpass Traditional Banks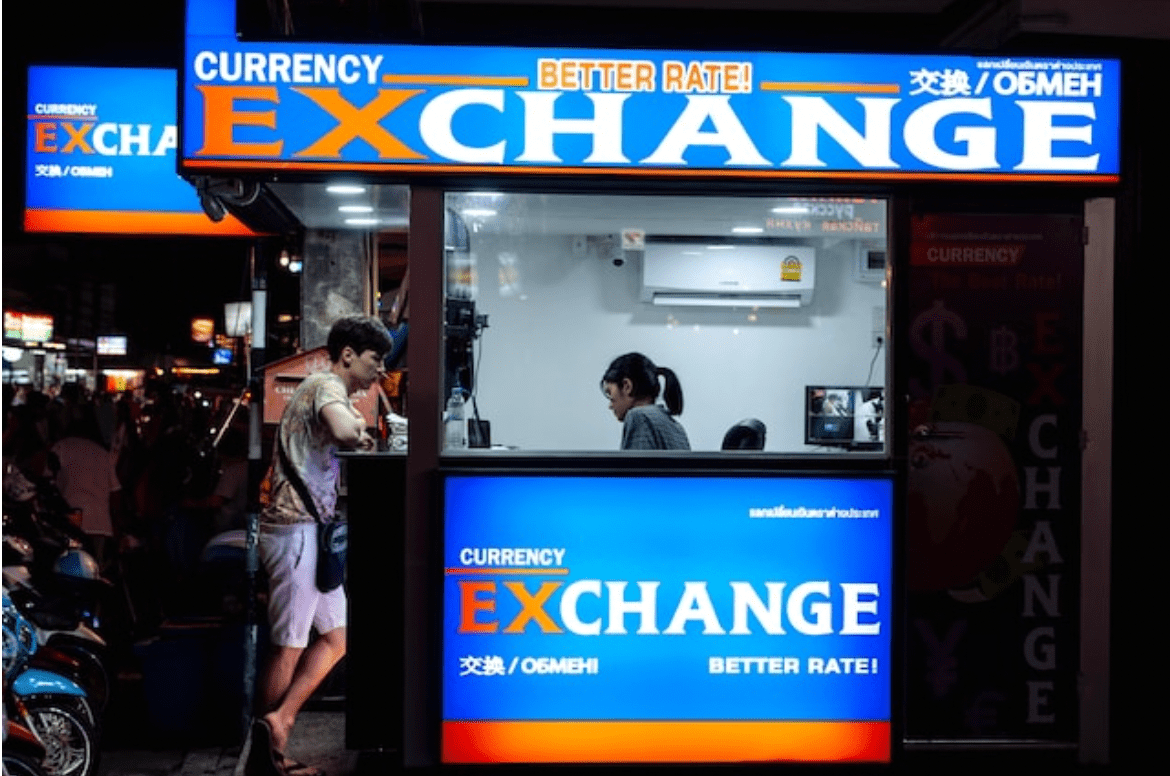 Acquiring the highest possible rates for foreign exchange is a top priority for both people and organizations. Traditional banks are no longer the only choice for currency conversion as the financial landscape changes. Enter Vanex Group, a pioneer in the money service sector that offers exchange rates that surpass traditional banks and many services that have revolutionized the industry.
Vanex Group has quickly become the go-to option for individuals looking for the best exchange rates thanks to its track record and dedication to customer satisfaction. Vanex Group, Western Canada's top private foreign exchange firm, has challenged the status quo by providing better ways to exchange currencies than the conventional banking route.
Traditional banks sometimes burden customers with unfavorable rates and hidden fees, but Vanex Group stands out for its dedication to openness. Every financial transaction is a step toward maximizing value thanks to the company's favorable and competitive exchange rates, well-known for saving clients thousands of dollars annually. Individuals and companies may feel secure knowing their hard-earned money is being exchanged at rates that put their financial well-being first by choosing Vanex Group.
The proficiency of Vanex Group in the foreign exchange market is the foundation for its commitment to offering better rates. The organization navigates the complexities of conversion rates to give customers a clear advantage. It is supported by a team of financial specialists with an in-depth understanding of international currencies. By ensuring that currency swaps are carried out at the most advantageous times, this economic prowess translates into real advantages for clients, further increasing the value of their transactions.
The variety of services offered by Vanex Group offers unmatched ease and competitive exchange rates. The organization makes it easy for people and businesses to conduct worldwide commerce by emphasizing rapid, secure, and safe money transfers. Vanex Group's customer-centric strategy guarantees that the procedure is quick, dependable, and stress-free, whether shipping money across continents or enabling currency transactions related to travel.
Vanex Group's dedication to innovation is another noteworthy aspect of its products and services. The company's user-friendly mobile application and internet platform give customers the power to track real-time pricing and start transactions whenever convenient. The way currency exchange is done has been revolutionized by this technological integration, which saves time and encourages a more knowledgeable and empowered clientele.
The commitment of Vanex Group to offering lower prices extends beyond specific customers. The organization advances its competitive advantages to corporate partners looking to maximize their international trade initiatives with wholesale currency solutions designed for businesses. Vanex Group helps to improve profit margins and facilitate strategic expansion by enabling firms to buy or sell significant volumes of foreign currency at wholesale prices.
In conclusion, Vanex Group's innovative strategy for offering exchange rates surpassing conventional banks is a game-changer for both consumers and companies. The business provides a more beneficial route for currency exchange by adhering to transparency standards, having a thorough understanding of finance, and using cutting-edge technology, ensuring each transaction is a step toward financial empowerment and success. Vanex Group is a leader in the field of foreign exchange for individuals looking to get the most out of their currency exchanges and optimize value.