An Italian Chef, Michele Casadei Massari, Raising the Standards of the New York's Fine Dining Scene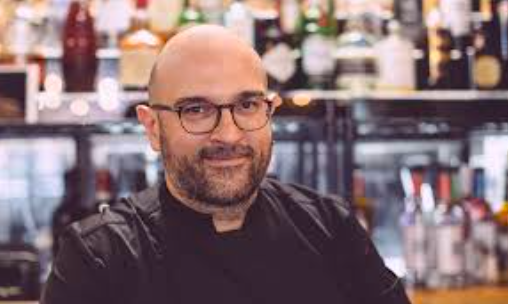 New York, a land of captivating skyline view, dotted by exquisitely designed skyscrapers, a dynamic metropolis of art, fashion, theatre, and food, serves as the center of entertainment for the world. People from all across the world come to enjoy the richness of its all five boroughs, walk around some of the world's best museums, and arts, visit the world's most famous street cuts, Broadway, and the diverse food scene.
New York's food is a highlight, and one of the top reasons why this part of the United States is one of the most popular traveling destinations. From high-end global food chains to international and experimental food, this place has a lot to offer when it comes to food. Katz's Delicatessen, Peter Luger, Lombardi's, Keens Steakhouse, Tavern on the Green, Lucciola restaurant, and Piccolo Café are the eat-out spots that dominate New York's food scene.
Lucciola restaurant and Piccolo Café are restaurants that were founded by an Italian-born chef, who learned how to cook by working at a wood-burning kitchen. Michele Casadei Massari, a food-enthusiast from Italy, is taking New York's restaurant sector by a storm. Landed in New York in 2009, this man runs five restaurants today. The fact that he started his culinary profession from a 'coffee-kiosk' makes his story worth bringing into the limelight.
The Five-Ingredient Chef, Serving the Food Sector the Right Way
Michele Casadei Massari is an executive chef that uses five ingredients to create his signature dishes at the restaurants. He follows this strict rule, and it has helped him distinguish himself from the hundreds of chefs that are working in New York. He believes that too many ingredients negatively impact the true flavor and feel of a dish. To experience the real taste and enjoy the true flavors, a minimalist approach is what makes Michele, New York's famous, "Five-Ingredient's Chef."
The first of the five Piccolo Cafe Restaurants started serving the food-lovers with an exquisite range of delicious dishes on April 1, 2009. At this time, the young and aspiring chef was unsure about the performance of his restaurant. However, his restaurant performed phenomenally well that within six months, another restaurant was opened in the New York Times Building. Serving its guests with delicious salads, Panini, Pasta, desserts, and coffee, this restaurant expanded further, and the total number of branches reached five. Not only this, but in 2014, Michele's restaurant started its catering service, which like the restaurants, was a huge success.
Michele, through the Piccolo Cafe Restaurant, has provided catering services to notable companies, including Ferrari North America. Were the four Piccolo Café restaurants enough? No. Michele wanted to dominate the New York food sector with his elite cooking skills as he laid the foundation for another restaurant, Lucciola. It started operating in on December 1, 2017, and is located on 90st Street and Amsterdam Avenue.
As Michele was born in Romagna, Riccione, and raised in Bologna, he was eager to bring the taste of his hometown to New York. Even though he left his homeland for the sake of his dream, he could not let go of his fondness for Italian cuisine. Lucciola started as an Italian restaurant to bring the taste from Michele's hometown to New York.
A Dreamer and a Doer
While everyone in this world is a dreamer, there are not many doers. While everyone has the power to dream, not everyone has the courage to turn them into reality. Making a dream come true is not a matter of fate or luck. Instead, it takes numerous sacrifices to achieve life goals.
Michele was not just a dreamer; he was a doer. Acquiring exceptional cooking skills from his grandfather, Gigi, by assisting him in his cooking in a wood-burning kitchen, to owning five restaurants, takes much more than just hard work. The cooking enthusiast cooked his first dish for his mother when he was just nine years old since then; the passionate individual has not given up on his dream.
At the time he was enrolled in medical school, he started working at restaurants as a part-time employee. It helped him establish the roots of his culinary career. While working at the local restaurants, he decided his love for food surpassed that of medicine.
In 2009, Michele went to New York after his idea to start a coffee-kiosk was accepted after being rejected once. He started his coffee-kiosk, which gained popularity almost immediately, and he began receiving offers to open a proper restaurant. New York's food industry is a highlight in the world, and Michele elevated the entire food scene with his powerful culinary skills powered by a strong passion for becoming a top chef in the world.
EA Home Design founders Ali Meshksar and Kevin Kamali build a 100k strong fanbase on Instagram during COVID-19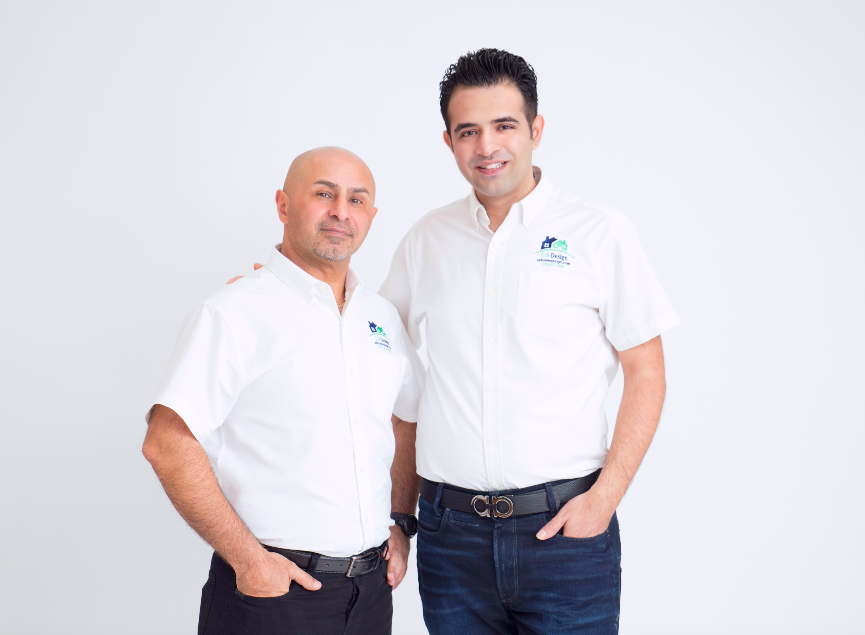 After growing their Instagram following to over 100k during the lockdown, EA Home Design founders Ali and Kevin skyrocketed their brand despite a severe economic downturn.
With internet use at record levels throughout the lockdown, EA Home Design was able to reach people through Instagram and social media while they stayed at home and spent more time online. 
Having explored social media to enhance their brand's visibility, Ali and Kevin decided to create a strategy to help elevate their company's identity in the eyes of potential clients. And despite the nationwide lockdown, they were able to invest more time in developing their videos and photography so that they could build their audience and distribute high quality content.
Combining photography with in-depth videos, the founders succeeded in gaining viral growth on Instagram despite the difficult challenges that lay ahead of them. With a consistent approach to their posting, they were able to take EA Home Design to new audiences interested in a variety of topics associated with home decoration and design.
From the latest modular kitchen design to spice racks, EA Home Design provides a range of services, and creates high value content that engages homeowners to give them a deeper insight into how they work. This in turn has helped them forge stronger relationships with potential new clients – who have helped spread the word about their designs to even larger audiences.
When discussing the growth of their account, Ali Meshksar said that connecting with the Instagram community had been a game-changer for the business in that for the first time, they had people talking about them without having to go to market in the traditional way such as sending fliers and doing direct mailings.
Because of social media, companies now have access to audiences instantly, and with people statistically spending more time online, there's never been a bigger opportunity than now to build an online community.