Anti-viral Bedsheets: 2021's Biggest Trend That Is Set to Enter 2022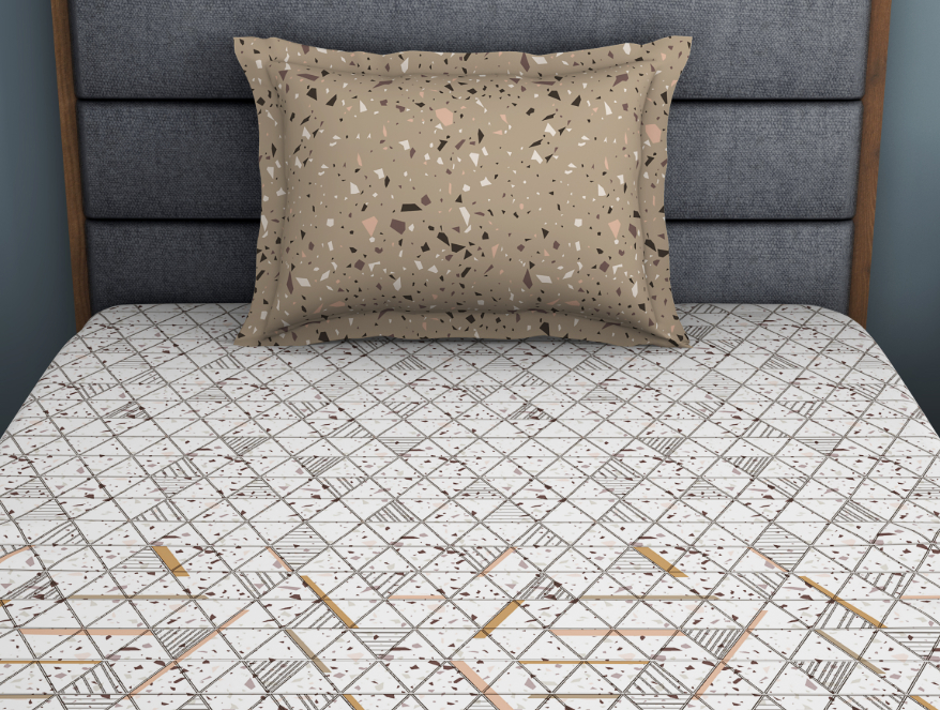 If there was one thing 2021 taught us, it is that there is no turning back the clock on the pandemic. While things are getting better with vaccinations and herd immunity kicking in, we can never really go back to the old normal. This in turn, gave way to an increased focus on health and newer habits that contribute to better health.
One trend that finally gained its much due moment under the spotlight has been anti-viral and anti-bacterial bedsheets. Right from those looking for designer bedsheets online to others who were keen on bed sheet sets to give their bedroom offices a makeover, shoppers increasingly switched to anti-viral bedsheets while ordering online.
And as we enter 2022, this trend is only set to get bigger and better. So whether you are planning to give your bedroom a fresh look for the New Year, or simply looking for a comfortable sleeping experience, here's everything you need to know about this bedsheet trend.
Superior technology
First of all, if you have bought bedsheets online featuring anti-viral or anti-bacterial technology, it is natural to be intrigued about how they work. Well, it involves coating the bedsheet fabric with a special layer that helps fights virus. It is created using silver and other metals that are proven to be effective in reducing the growth of virus and bacteria. The technology ensures the layer is effective despite multiple washes. Offered by brands such as SPACES, such innovative technology provides as much as 99% effectiveness to fight the growth of virus and bacteria.
Available in trendy variants
Gone are the days when you had to choose functionality over form. These anti-bacterial bedsheets are available in a wide range of options – designer bedsheets, matching bedsheet sets, kids' bedsheets, and so on.
In fact, as these have become increasingly popular not just among retail buyers, but also interior designers who are keen to help home owners create safe, hygienic spaces, they are at par with any other designer bedsheets available in the market.
Moreover, you can choose anti-viral bedsheets sets to truly curb the growth of microbes in your bed – where your family spends 1/3rd of their life and hence, requires a highly hygienic environment for good health. In fact, when you opt for regular bedsheets and bed linen, your bed is likely to have more germs than the bathroom handle in less than a week! This is because we shed hundreds and thousands of cells every night, which in turn give rise to microbes.
Premium cotton
If you are wondering that the protective anti-viral layer works on pure cotton fabric since cotton bedsheets are the most comfortable, the answer is, well, yes! When you opt for anti-viral bedsheets online, you can be rest assured about finding a wide range of designer bedsheets and matching bedsheet sets in premium cotton fabric. Such cotton bedsheets ensure you enjoy a good night's uninterrupted sleep without any discomfort to your skin. Moreover, since it is a natural, breathable fabric, you can be assured of a healthy sleep environment while getting the best of hygiene technology into your home and bedroom.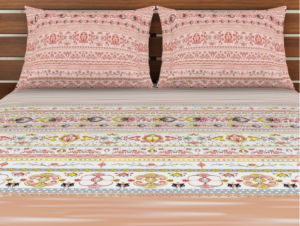 Conclusion
The trend for anti-viral bedsheets is here to stay and only grow with time. This is because the pandemic has made us more hygiene conscious than ever. And with leading brands offering bed linen solutions that offer a superior experience on all fronts – health, hygiene, designer appeal, premium cotton fabric, and more – there is no reason to not shop the trend.
More importantly, 2022 is the year when we will get busier than usual as we try to compensate for the days and weeks lost in lockdowns over the last two years. This is bound to leave us with little time to regularly launder and care for bed linens. In such situations, anti-viral bedsheets are not only welcome, but a health imperative.
So if you are wondering what is the one home décor trend that you want to invest into for 2022, look no further than anti-viral bedsheets, available in a range of options such as designer bedsheets and as part of matching bedsheet sets.
Fitness Dating Brand, FITFCK, Expand Into Influencer Management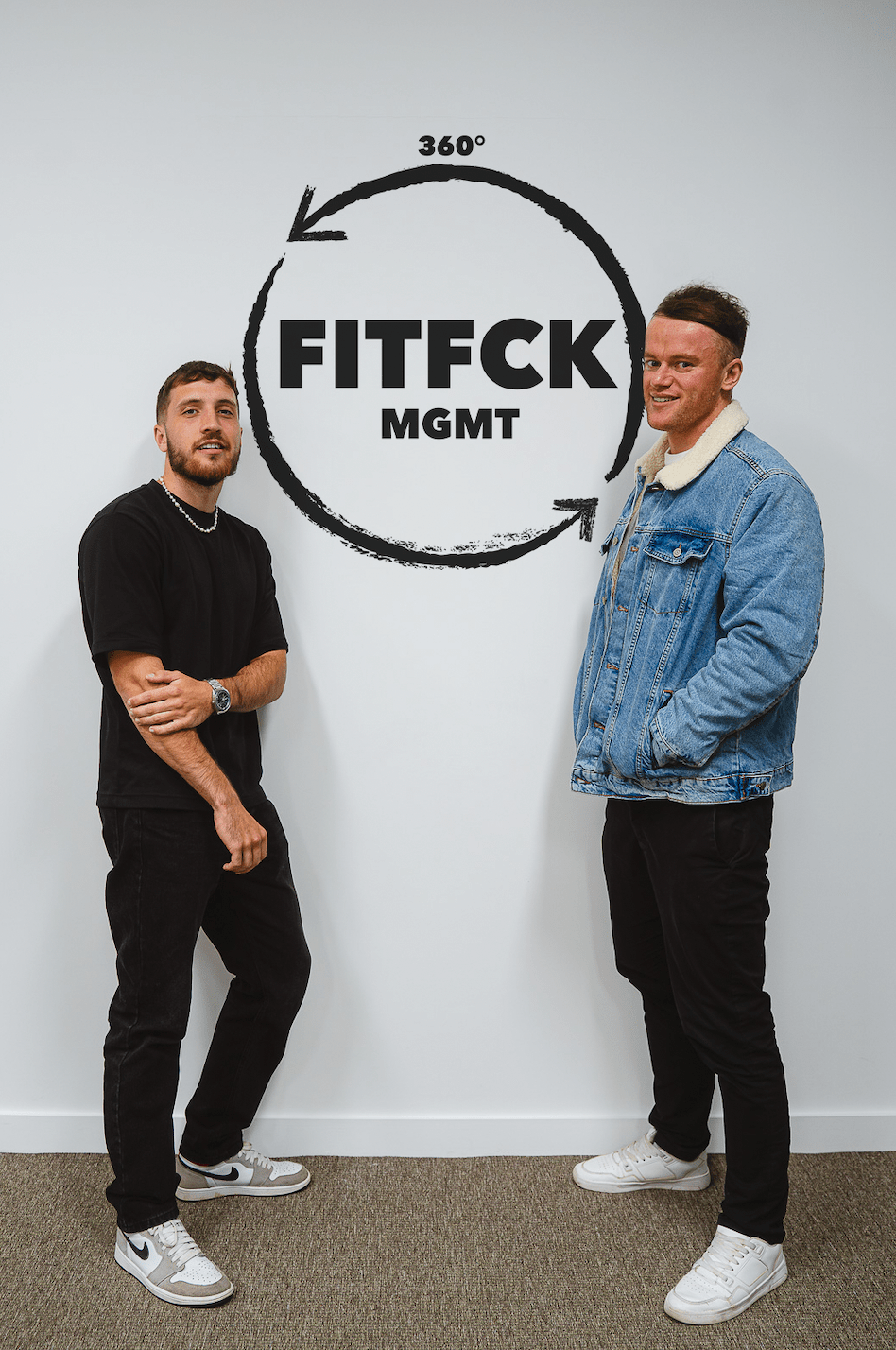 Fitness dating brand, FITFCK, recently announced the launch of their management company "FITFCK MGMT". The company, which recently announced the launch of its £5m A Round investment raise is looking to expand on their brand growth by offering content creators of all niches and brands a full 360 lifestyle management service.
Rebranded in March 2022, the recently featured BBC News company has emerged as the leading brand for gym goers that are looking to make new connections – whether through IRL fitness dating events or online dating experiences. To accompany its strong digital product suite, FITFCK is now developing a series of consumer products to further enhance their brand power, with the most recent being a holistic management company for content creators and brands.
FITFCK Founder and UK Government Enterprise Advisor, Jamie says: "Having worked closely with content creators for the last eighteen months since our relaunch, this addition made nothing but complete sense to me. As a management service, you should be looking at improving all angles of your clients life – not just quick brand deals for a few quid. We are looking to offer a 360 lifestyle approach where we assist our clients with everything from their income, branding, business advisory, PR, legalities and more – all under the FITFCK brand umbrella."
To continue its ruthless chase of becoming the largest omni-channel community for dating, relationships, casual meets and friendships, FITFCK will be looking to embed the management service into members of their ever growing community which already includes a number of high profile content creators.
The first creator to be signed under the label is Santino Valentino, a fitness content creator boasting over 70,000 followers across platforms. Valentino states; "I have known Jamie for a few months now and have felt nothing but constant support from himself and the rest of the FITFCK team. Having seen where they have taken the brand in such a short space of time, I am hoping they can do the same for me. I am really looking forward to seeing where we can take this whilst learning under Jamie and Callum simultaneously"
FITFCK MGMT athlete manager Callum Roberts added: "At the core of every FITFCK movement is the care we have for our community. This ethos is something that we will be looking to reflect in the management company. Hyper-focused care for our clients where they know they feel valued and at ease with us. We are not looking to just improve our client's income, we are looking to improve their lifestyle"
If you are looking to work with FITFCK MGMT, you can contact the team at support@fitfck.co.uk for more information.