Why Employers Need Extensive Car Insurance for Their Drivers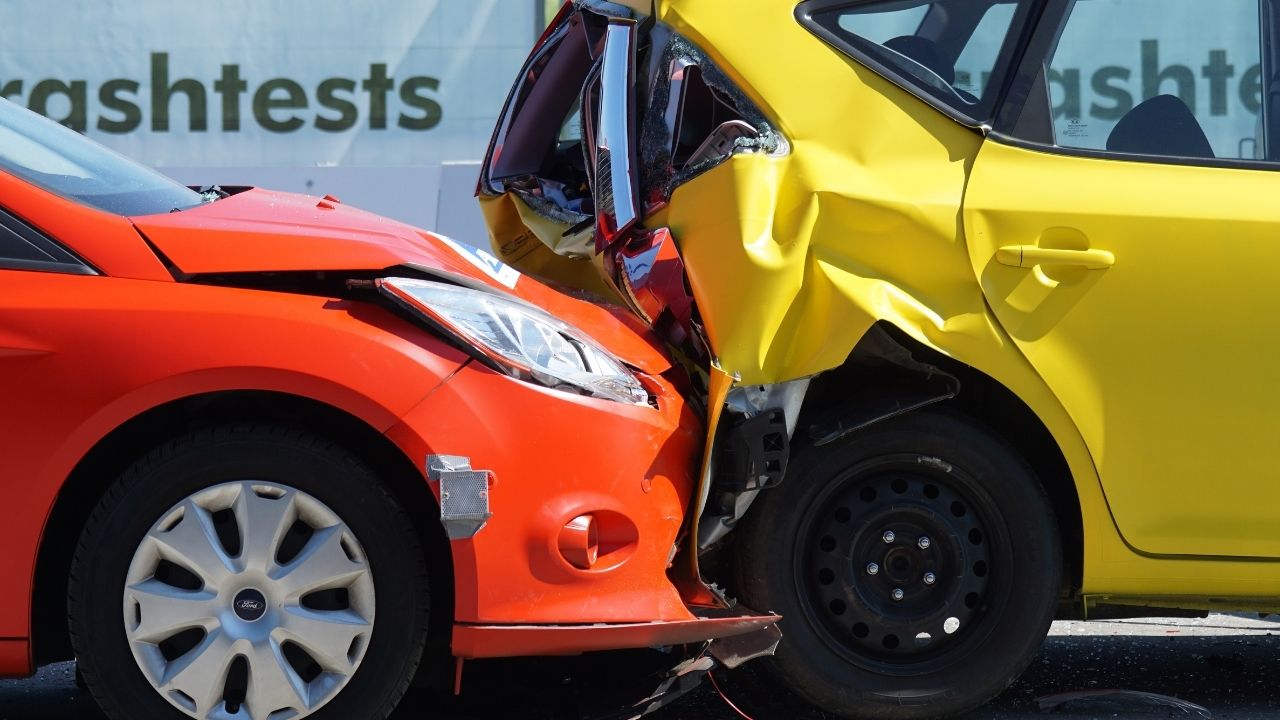 Do your employees drive as part of their daily work duties? Whether you have delivery drivers or just send employees on errands, your drivers need extensive car insurance coverage.
If your employee gets into a car accident on the clock, you'll be liable for damages and injuries if your employee caused or contributed to the accident. The other driver could sue your employee directly, but when they realize the other party was on the clock, they'll probably sue you instead.
When your employee gets into a car accident with an underinsured driver, and the accident is not your employee's fault, you'll be left to pay for company vehicle repairs out of pocket if you don't have the right insurance coverage. If your employee was driving their own car, they'll be responsible for the physical damage.
To cover yourself and your employee in a car accident, here's why you need more than just a standard car insurance policy. You also can't rely on workers' comp to carry you through an auto accident situation.
Workers' compensation insurance won't cover property damage or third-party injuries
Unfortunately, workers' compensation will only cover your employee's injuries in a car accident. If your company vehicle is damaged or totaled in an accident, you'll be paying for repairs out of pocket.
Workers' comp won't save you from lawsuits, either. If someone involved in the crash decides to sue your company, you'll end up with some hefty bills. If you're found liable for injuries to someone other than your employee, and you don't have the proper coverage, you can expect to watch your bank account get drained paying for their medical bills.
Having workers' comp is essential, but it's not enough when dealing with a car accident. If your employees drive company or personal vehicles, every driver needs higher limits for the following coverage: 
Underinsured/uninsured motorist coverage

. Having employees drive on the clock is risky. Even great drivers can get hit by other people, and if they don't have insurance, the damage won't be covered. That's why you must carry

underinsured/uninsured motorist coverage

.
If you reject higher coverage for underinsured/uninsured motorists, you could leave an injured employee hanging.

That's what happened to a Verizon employee

when they tried to file a claim after being hit from behind at a traffic light. Verizon had rejected higher coverage amounts, but nobody knew the coverage had been rejected. Had the employee known, he would have purchased his own additional coverage. The court ruled in favor of the employee, stating he should have been notified of the rejection.

Collision coverage

. This coverage will help pay for the cost of repairs to the vehicle. Either your employee needs to carry this coverage or you need this coverage for your company vehicle.

Liability insurance

. This coverage helps pay for property damage and injuries to third parties when you're at fault. If your employee causes a car accident, this coverage will help pay for damages. This coverage should be a non-negotiable condition of employment for all drivers.

Comprehensive insurance. This coverage pays for damage to a vehicle that isn't caused by a collision. If you're going to hire employees to drive, they need to carry comprehensive insurance.
Say your employee parks their car while performing their job duties, and someone slashed their tires. Your employee might end up suing you for the damage. Don't risk it – require all driving employees to carry comprehensive coverage.
Hired and non-owned auto coverage

. This will provide coverage after your employee's personal coverage is exhausted.
If you've opted out of workers' compensation, your financial liability is huge
You might have opted out of workers' comp, and if so, you're not alone. Some states don't require employers to carry workers' compensation insurance. For example, holding a policy is optional for most businesses in Texas. However, if you've opted out of carrying workers' comp, your liability is huge.
If your employee gets injured in a car wreck and you don't have workers' compensation, and your auto insurance policy isn't enough to cover their injuries, you'll be paying out of pocket. 
Workers' comp was created specifically to allow injured employees to get compensation for their injuries without clogging up the legal system. The entire scheme is pro-employer. It's a no-fault system where employees are covered even when they've contributed to or caused their own accident. 
Not having workers' comp will turn out to be a bad choice if an employee gets injured in a car accident on the clock. The biggest risk is getting sued in a personal injury lawsuit.
If your employees drive, get extensive coverage
When selecting your auto insurance coverage options, get higher coverage whenever possible. Whether your employees drive their personal vehicles or your company cars, you can't afford to be without extensive coverage.
SamBoat Makes Waves in the US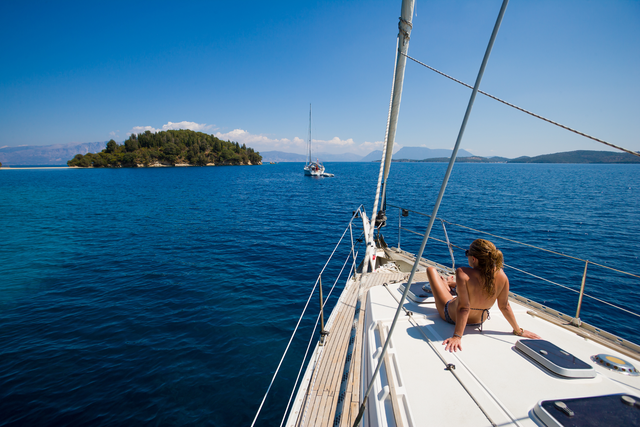 The sharing economy's massive popularity has led to the creation of blockbuster companies like Airbnb, VRBO, eBay, Uber, and Lyft, to name just a few. According to a report by Proficient Market Insights, the size of the sharing economy was $113 billion in 2021 and is predicted to reach $600 billion by 2027.
One of the newest companies to enter this space, SamBoat, now enables the owners of sailboats and motorboats to offer their vessels for rent. Because yachts are expensive to buyand maintain — in many cases, more expensive than purchasing and maintaining a home — yacht owners can offset some of their costs by listing their craft on the platform.
Those who may not be able to afford their own boat can still experience life on the water, however. No knowledge of boating is required, as many charters include the possibility of hiring a skipper.
When young French entrepreneurs Laurent Calando and Nicolas Cargou met, a friendship, as well as a new venture, was born. Cargou was an avid Airbnb user, and Calando had grown up sailing with his family. Throughout the course of their conversation, they realized that the sharing economy covered a lot of bases, but it didn't include boating, which they were both passionate about.
The pair sensed an opportunity, which quickly led to action. In April 2014, they officially launched SamBoat in the Bordeaux region of France.
"SamBoat's marketplace exploded in Europe over the next few years," explains Robert Harrington, SamBoat's US Country Manager. The company offers yachts throughout the Mediterranean, Aegean, and other popular travel destinations.
As evidence of the popularity of the boat-sharing model, SamBoat grew by over 70 percent in 2022. Since its founding, the company has enabled more than a million people to take to the seas. Now, the platform is rapidly expanding its listings throughout the US.
Where SamBoat operates in the US
SamBoat has already — albeit indirectly — served its American customers for quite some time, as American vacationers have often rented boats in Greece, France, Italy, or Spain through its platform. But now, the company is beginning to serve Americans on the other side of the Atlantic, right here at home.
SamBoat rentals are currently available in many American ports. The marketplace currently offers hundreds of boats just in the state of Florida, where the fleet extends up the Keys to West Palm Beach, and throughout the west coast, including Tampa, Clearwater, Naples, and Ft. Myers. SamBoat also has many boats in Chicago and Seattle, as well as throughout New England.
In the near future, the company will expand its offerings in San Diego and Los Angeles. SamBoat also plans to open in Lake Tahoe, Lake of the Ozarks, Lake Havasu, and Lake Champlain by mid-summer 2023. It also aims to have fleets available in Martha's Vineyard and Nantucket by the same time.
"Our goal is to offer thousands of boats to rent throughout the United States by the end of the year," Harrington says.
SamBoat operates anywhere boat owners choose to list their craft for rent. "Just because the marketplace might not already have a whole regatta in a given port doesn't mean it can't or doesn't operate there," Harrington says. "Listings grow organically, cropping up wherever opportunity calls boat owners to take advantage of existing demand."
For instance, while SamBoat only officially launched in the United States this past year, the platform was open to US-based boat owners and renters last year. From January 2022 compared to January 2023, the platform experienced a 500% increase in US-based business.
This means that, if you own a boat, you can bring SamBoat to your home port. All you have to do is go to SamBoat's website, follow a few simple steps, upload photos of your boat along with its relevant details, and respond to rental inquiries.
"Now is the right time for boat owners to get in early and beat the rush," Harrington says.
The secret to SamBoat's success
American consumers have responded enthusiastically to SamBoat's arrival for a number of reasons. First and foremost, the platform offers the very same boats as other companies, yet their prices are on average 10 percent cheaper.
The reason for this is simple: unlike most other yacht and boat rental services, SamBoat doesn't charge its customers inflated "junk" fees.
In addition, SamBoat makes renting a yacht simple and easy. Generally speaking, other boat-sharing websites outsource customer service to the owners of the listed yachts. They will only answer the phone or attend to you if you are booking something of a high dollar amount, while the average boat rental costs under $1,000. This can lead to a very frustrating process for someone who has questions but can't seem to get a response from a boat's owner.
At SamBoat, however, a real human being answers every inquiry. "Sometimes, that person is me," Harrington says. This makes it much easier for people to rent the perfect boat that will meet their individual needs.
SamBoat fulfills a long-awaited need for sailing and boating enthusiasts worldwide. With the arrival of SamBoat in the US, it's an even more exciting time for Americans to participate in the sharing economy.