Five Powerful Ways Publishing Can Boost Your Business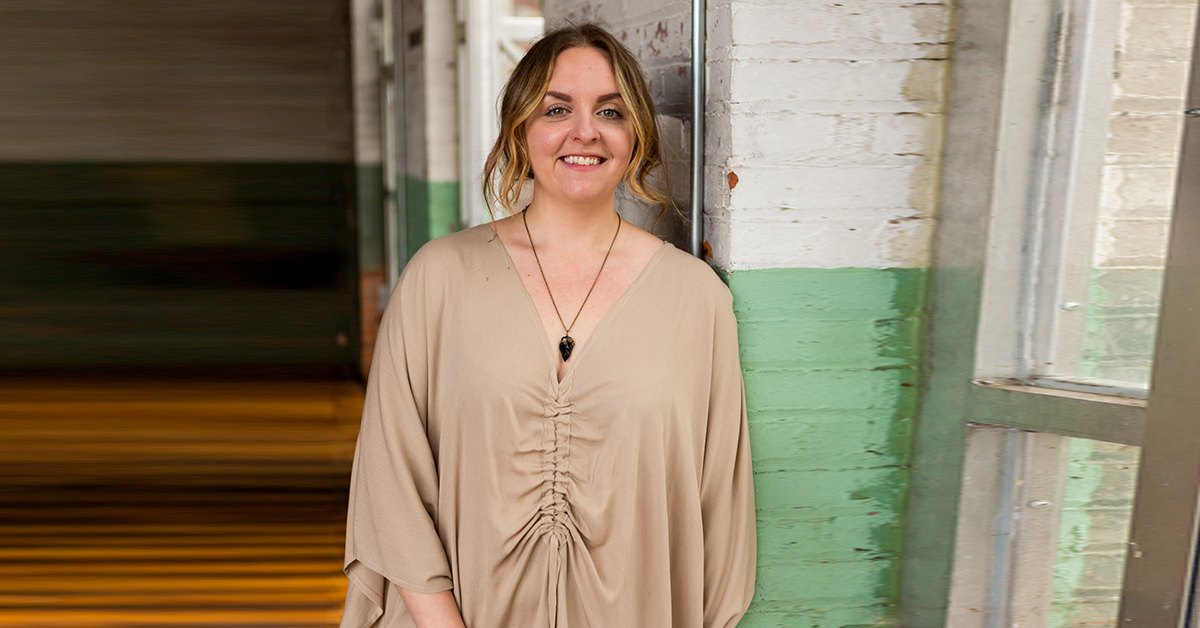 Everybody has their own unique mission on Earth. We all have a calling. That calling can be easily identified as something you like to do, something that becomes easy for you. Something that simply brings you joy and enthusiasm just by thinking about it. The calling is the highest purpose on this planet.
And yes, you too have a purpose here. After all, your life is not an accident -even if you weren't "planned", the Universe needs you exactly as you are. Fulfilling your mission is the greatest contribution you can make to the world as being aligned with your purpose is as gratifying for your life as it is for the whole world. In Annette Maria's words, an expert in purpose embodiment and healing, founder of Sanctuary Publishing, and bestselling author, "this mission isn't about the single self, it is all about the Collective self. The more individuals that step into their unique mission- the more of a fulfilling society we can co-exist in".  
We have all been gifted with talents to fulfill our mission. The good news is that following that path of purpose is easier than you may think. Best of all, you can also make a profit by living out your soul's purpose at the same time that you become the most divine version of yourself. Annette's Sanctuary Publishing is here to guide you to achieve your true potential by merging healing with Publishing together. Sanctuary Publishing is publishing with purpose, boosting businesses by letting the published people express what's really inside them, what's their story. And there are five powerful ways purpose publishing can boost your business. 
Messaging
Sanctuary Publishing focuses on your purpose as it connects with the reader's heart and soul. It is all about the story of who you are and especially how you tell it to others. Messaging is a key step while writing a book. It is the way you inspire others. It is through the message that readers connect with the author. 
Your message, as Annette puts it, is your way of leading that soul-driven life. Sanctuary Publishing will support you all over the process of writing your own book whether it is a multi-author book or solo-author. As well as oracle cards* You won't feel alone or lost. Sanctuary Publishing will provide you an opportunity to become published and it will accompany you through all the process.
Your story is as important as it is exciting. And it should be shared with the whole world. 
Embodiment
Today's world functions in a kind of automatic system. We usually find ourselves following what others say we're supposed to do. According to Annette, "if we're following what everyone else is doing, then we aren't following our internal path…"
Embracing and living out our soul's purpose is also about trusting ourselves, trusting our intuition. The best part of Sanctuary Publishing is that it will never demand you be somebody you are not. You don't have to be anybody but yourself in order to share your story. Sanctuary Publishing guides you during your embodiment with the truest version you already are. 
That is the cornerstone of hybrid publishing, something old-fashioned publishing houses are not able to offer. Hybrid publishing allows authors to connect with their own stories, feel accompanied throughout the whole process, as they travel the traditional publishing route. This is why Hybrid Publishing is the new wave of publishing.
Leverage
The path of hybrid publishing doesn't stop here though. Once you are a published author, leveraging your story will be the next step. In order to have a massive impact on the planet your soul so long has craved, it is time to power other social and communication means. That way your message, your story, will empower others and inspire them by letting them know it is possible. 
How do you get there? Sanctuary Publishing guides entrepreneurs in their way of speaking engagements and featuring their book on podcasts. Hence, Sanctuary Publishing serves as a net that will support you every time self-doubt takes over you. As Annette says: "Being published for your story is an opportunity for you to say 'This is me, hear me roar'".  
Networking
Collaboration is the new way to greater abundance. A visionary is one who envisions the future and the future is collaborative. The world is experiencing a spiritual revolution. Networking is more important than ever. It is not just about connecting with people that will help you boost your business, but people to share your story with, people that will walk by your side towards your true north.  Networking, in this manner, it's about the unique value you offer to those around you and vice versa. 
Sanctuary Publishing will connect people as they are on the same spiritual path. They all are going deep into this healing process. While some people want to run and hide, Sanctuary Publishing presents a unique opportunity for people to get in control of their emotional process and connect, as healing is the best way to have more control over their story and hence over their book. 
The people you will connect with are also making an impact in their own unique ways, they are also telling their stories. Our body is our vehicle. The people we connect with are also passengers of this beautiful path of healing and becoming who they really are meant to be. Finding their inner divinity. 
Strategy
We all need a strategy in order to achieve our goals. And Sanctuary Publishing understands it and presents an overall strategy from writing your book to the off-back of the book launch. But that's not all. As the hybrid publishing expert, Annette believes that publishing is a ritual experience. 
She herself found it out when she didn't have a great experience with her publisher. She understands the melancholy that appears once you get your book out. "It should be this amazing event," she expresses. 
By telling our story, "we're taking back our power… We are redefining what happened in our life," Annette says, and what will happen from now on. Hybrid publishing offers a new unique strategy: getting the whole step-by-step walkthrough of how to publish a book and healing at the same time.
So, are you that visionary willing to make true the dream of becoming the bestselling author you always wanted to be? Now you can…
This Canadian Entrepreneur Tells Us The Highs and Lows of Running A Successful Hemp Company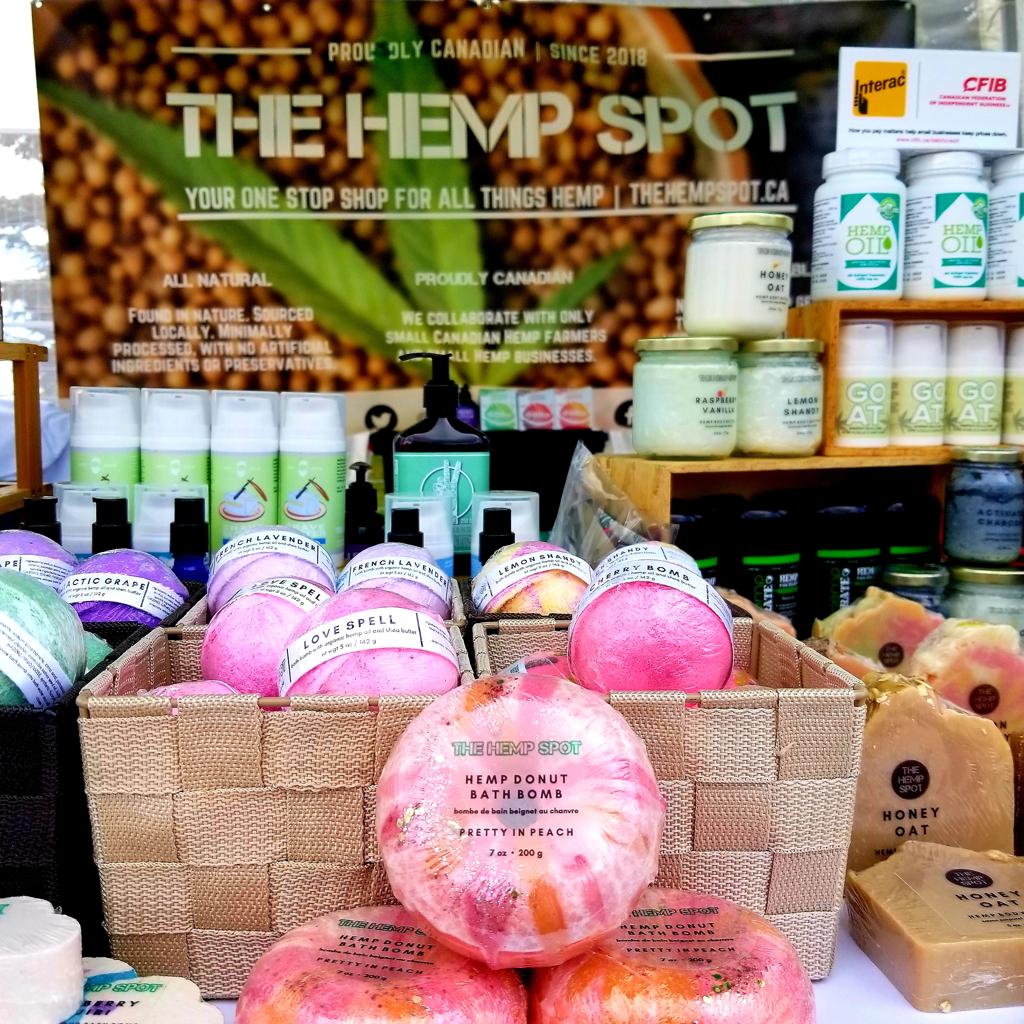 East of Toronto lies a Canadian hemp company called The Hemp Spot which offers over fifty plus products.
CEO and founder, Jacob Moore started the company in 2018. Moore's interest in hemp began when he was looking for a healthier protein product that would help with recovery and pain remedy. Moore has an autoimmune disease called Ankylosing Spondylitis, which can cause some of the small bones in someone's spine (vertebrae) to fuse. This can cause less flexibility and can result in someone having a hunched posture.
His discovery of hemp protein helped with the pain however, he realized there were not a lot of Canadian hemp products readily available. Knowing there might be others who were also suffering from joint pains or who were looking for safer, healthier options to help with recovery, Moore created The Hemp Spot.
"We are your local one-stop-shop for all things Canadian hemp. We have a variety of Canadian hemp products supplied by various Canadian hemp farmers and small Canadian hemp businesses," said Moore.
Even though Moore found a natural product that would help many Canadians, he faced
numerous obstacles to get his business started. Banks gave Moore a hard time because of the misconceptions and stigmas surrounding hemp. Banks deemed hemp as marijuana. Although growing industrial hemp has been legal since 1998.
"When hemp was grouped in with marijuana it was declared an illegal substance. Slowly people began to ignore the benefits for the environment and for themselves. Till this day many people believe hemp is marijuana and has a high amount of THC," said Moore.
To clarify, hemp comes from the same species of plant as cannabis however, it has lower levels of tetrahydrocannabinol (THC) compared to cannabis. The first license to grow industrial hemp for commercial purposes in Canada was issued in May 1998. Unlike its sister plant (cannabis) hemp takes around 90-120 days to grow, compared to four to eight months growth time for cannabis.
Moore continues to have problems advertising his company online because social media platforms such as Facebook bundle hemp with marijuana under their advertising regulations. As of 2019, Facebook has made some adjustments to their advertisement laws, which allows hemp companies in the U.S. to promote their businesses, as long as they're promoting non-ingestible hemp.
"It may say hemp companies can advertise on Facebook/social media but hemp companies (in Canada) like myself are not allowed to promote, even when we try to promote our Hemp Face cloths. I've been flagged for selling illegal substances. I wish we were allowed to advertise however, we're not able to," said Moore.
Similar to advertising companies, Moore had to prove to banks that hemp was not a marijuana product. Nonetheless, Moore's resilient spirit has allowed him to mount a thriving business and also to educate the public.
His company has helped many Canadian hemp farmers. Hemp expels four times more carbon dioxide than trees, and helps reduce greenhouse gases in the air. "We want everyone to experience hemp for all that it is; to utilize it as a food supplement, to clothe ourselves, to help transportation grow, and to help shelter families," said Moore.