Are Baijiu Cocktails the Next Trend?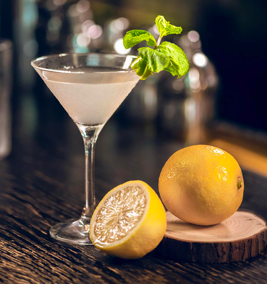 The base liquor in a cocktail is essential for its character and style. Currently there are six main spirits that dominate the world of bartending. Those are gin, rum, whisky, vodka, brandy and tequila. However, in our fast-paced world of ever-changing circumstance, there has been a new spirit on the rise. Chinese baijiu is becoming a more viable option for many bartenders, since baijiu manufacturers started targeting the international market. Some scene bars already feature baijiu cocktails on their menu.
Unfortunately, the spirit category with the world's highest sales numbers has a somewhat antiquated image. The associated consumer group is typically middle-aged to older people. The characteristic aroma of Chinese baijiu is its trademark, but the strong pungency also limits the range of consumption scenarios–as for mixing. Some traditional liquor brands have tried to rejuvenate baijiu, hoping to open the market of young people. However, the acceptance in that market segment is still comparably low. Priming baijiu as a base for cocktails, could bring the turning point in perception.
In recent years, more and more baijius with light flavor have come out. This is due to the international demand, as well as the increased effort and innovation in development of blending techniques. JIANGXIAOBAI is a typical enterprise adept at producing innovative mild flavor baijius. With these new products coming to the market, the mixology scene has one more tile to play with in their creations.
Here are some ways to enjoy your mixed drink with baijiu:
Lowering the degree of alcohol, Sprite or coke make great mixers for light-aroma baijiu. As with whiskies, one could use a drop of water to activate the aroma compounds of baijiu. Or you could cover a plum with boiling water, add ice to cool the mix down and then add the plum to your favorite baijiu. If you like a strong taste, you can add 4 liters of water to half a bottle of baijiu. Down below, find some tasty cocktails with baijiu as a base:
Starlight at Midnight
30 ml light-aroma baijiu
1 small bag of Pop Rocks candy
100 ml cola
Method: Add 4 cubes of ice into highball, pour baijiu and cola in turns. Stir, then add Pop Rocks into glass. Finally, add straw for better drinking experience.
Profile: Sweet, refreshing and tasty. Hear the sound of the Pop Rocks while drinking.
Shanghai Nights
30 ml light-aroma baijiu
10 ml lemon juice
120 ml cola
1 slice of lemon
Method: Add two ice cubes to the glass and pour the lemon juice. Stir, then fill with cola. Decorate with lemon slice.
Profile: Long drink for a chill evening chat with your friends.
Red Sorghum
15 ml light-aroma baijiu
40 ml dry red wine
1 piece of lemon peel or orange peel
Method: Add four ice cubes to the mixing glass. Pour baijiu and dry red wine in turn. Stir for a while, then strain into cocktail glass. Add one piece of lemon peel or orange peel.
Profile: This cocktail is dry and appealingly fragrant.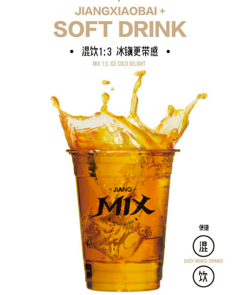 Baijiu cocktails might still be flying under the radar, but if you like trying new things, don't hesitate to ask your local bartender for a new mix.
JIANGXIAOBAI is one of the pioneers in baijiu cocktails. Its J-Mix project has been specifically launched to create innovative new mixed drinks and involve the world of bartenders with baijiu. This year, the producer of sorghum spirits provided the official liquor for the IBA (International Bartenders Association) competition.
For more information, please visit: https://www.jiangjidistillery.com/
Sustainable Animal Management Practices for Small Farms: Minimizing Environmental Impact and Maximizing Profits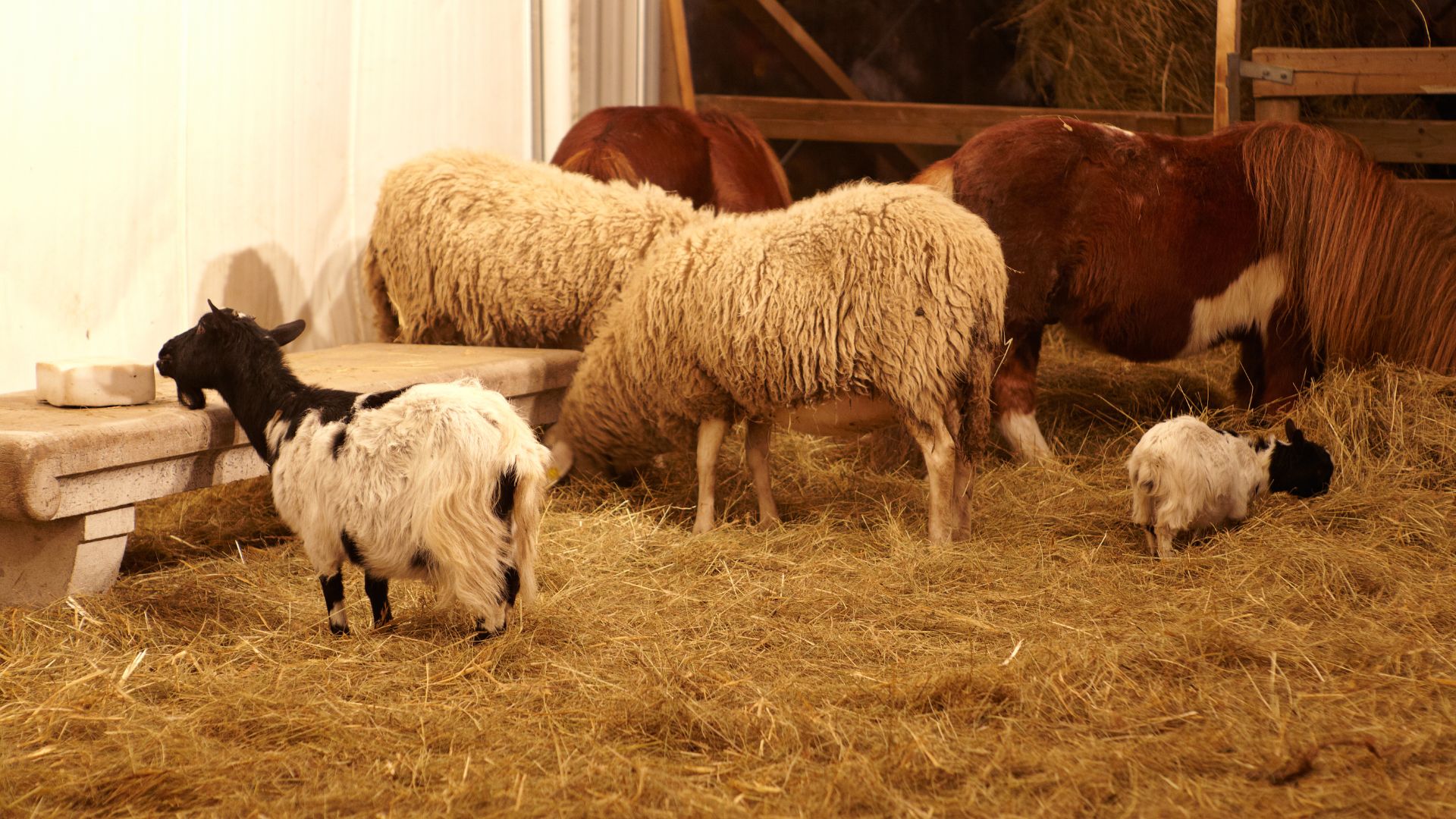 Small farms play a vital role in our food system, providing locally-grown produce and meat to communities across the country. However, these farms face challenges in terms of sustainable animal management, as they may lack the resources and infrastructure of larger operations. In this article, we will discuss some sustainable animal management practices that small farms can adopt to minimize their environmental impact and maximize their profits.
Implementing a Rotational Grazing System
One issue that small farms may face is managing the waste produced by their livestock. Manure and other by-products can contribute to air and water pollution if not properly managed. One strategy for addressing this issue is to implement a rotational grazing system. This involves dividing a pasture into several smaller sections and rotating the livestock between them. This allows the animals to graze on fresh grass while also allowing the grass to recover and reducing the amount of manure in any one area. The benefits of this system include improved soil health, increased biodiversity, and reduced need for chemical fertilizers.
Using Natural Remedies and Preventative Measures
Another sustainable animal management practice for small farms is to use natural remedies and preventative measures to reduce the need for antibiotics and other medications. For example, probiotics and essential oils can be used to promote gut health in livestock, while natural fly repellents can help keep pests at bay. This not only reduces the use of antibiotics and other chemicals but can also improve the overall health and well-being of the animals. Moreover, animals that are raised naturally and without the use of antibiotics or growth hormones may fetch higher prices in the market.
Investing in Efficient Infrastructure
In terms of infrastructure, small farms can benefit from investing in equipment and facilities that are designed to be efficient and low impact. For example, a cattle gate system can be used to manage the movement of livestock between pastures without the need for manual labor. This system involves a series of gates and fences that can be opened and closed remotely, allowing the farmer to easily move the animals to different areas of the farm. This reduces the amount of time and energy required to manage the livestock, while also minimizing the risk of injury to both the animals and the farmer. Similarly, investing in solar-powered water pumps, energy-efficient lighting, and eco-friendly insulation can help reduce the farm's energy costs and carbon footprint.
Collaborating with Other Farmers
Small farmers can also benefit from networking with other farmers and industry professionals to share knowledge and resources. This can include attending workshops and conferences, joining farmer networks and associations, and connecting with other farmers online. By working together and sharing ideas, small farmers can learn from each other and develop sustainable animal management practices that are tailored to their specific needs and resources. Moreover, collaborating with other farmers can help small farms gain access to new markets, shared resources such as equipment, and increased bargaining power with suppliers and buyers.
Conclusion
In conclusion, sustainable animal management practices are crucial for small farms to minimize their environmental impact and maximize their profits. By implementing strategies such as rotational grazing, natural remedies, efficient infrastructure, and networking with other farmers, small farms can thrive while also contributing to a more sustainable and resilient food system. And with tools like the cattle gate system, small farmers can manage their livestock with ease and efficiency, allowing them to focus on what really matters: growing healthy, happy animals and producing high-quality, locally grown food.