Are Baijiu Cocktails the Next Trend?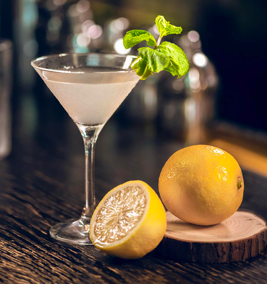 The base liquor in a cocktail is essential for its character and style. Currently there are six main spirits that dominate the world of bartending. Those are gin, rum, whisky, vodka, brandy and tequila. However, in our fast-paced world of ever-changing circumstance, there has been a new spirit on the rise. Chinese baijiu is becoming a more viable option for many bartenders, since baijiu manufacturers started targeting the international market. Some scene bars already feature baijiu cocktails on their menu.
Unfortunately, the spirit category with the world's highest sales numbers has a somewhat antiquated image. The associated consumer group is typically middle-aged to older people. The characteristic aroma of Chinese baijiu is its trademark, but the strong pungency also limits the range of consumption scenarios–as for mixing. Some traditional liquor brands have tried to rejuvenate baijiu, hoping to open the market of young people. However, the acceptance in that market segment is still comparably low. Priming baijiu as a base for cocktails, could bring the turning point in perception.
In recent years, more and more baijius with light flavor have come out. This is due to the international demand, as well as the increased effort and innovation in development of blending techniques. JIANGXIAOBAI is a typical enterprise adept at producing innovative mild flavor baijius. With these new products coming to the market, the mixology scene has one more tile to play with in their creations.
Here are some ways to enjoy your mixed drink with baijiu:
Lowering the degree of alcohol, Sprite or coke make great mixers for light-aroma baijiu. As with whiskies, one could use a drop of water to activate the aroma compounds of baijiu. Or you could cover a plum with boiling water, add ice to cool the mix down and then add the plum to your favorite baijiu. If you like a strong taste, you can add 4 liters of water to half a bottle of baijiu. Down below, find some tasty cocktails with baijiu as a base:
Starlight at Midnight
30 ml light-aroma baijiu
1 small bag of Pop Rocks candy
100 ml cola
Method: Add 4 cubes of ice into highball, pour baijiu and cola in turns. Stir, then add Pop Rocks into glass. Finally, add straw for better drinking experience.
Profile: Sweet, refreshing and tasty. Hear the sound of the Pop Rocks while drinking.
Shanghai Nights
30 ml light-aroma baijiu
10 ml lemon juice
120 ml cola
1 slice of lemon
Method: Add two ice cubes to the glass and pour the lemon juice. Stir, then fill with cola. Decorate with lemon slice.
Profile: Long drink for a chill evening chat with your friends.
Red Sorghum
15 ml light-aroma baijiu
40 ml dry red wine
1 piece of lemon peel or orange peel
Method: Add four ice cubes to the mixing glass. Pour baijiu and dry red wine in turn. Stir for a while, then strain into cocktail glass. Add one piece of lemon peel or orange peel.
Profile: This cocktail is dry and appealingly fragrant.
Baijiu cocktails might still be flying under the radar, but if you like trying new things, don't hesitate to ask your local bartender for a new mix.
JIANGXIAOBAI is one of the pioneers in baijiu cocktails. Its J-Mix project has been specifically launched to create innovative new mixed drinks and involve the world of bartenders with baijiu. This year, the producer of sorghum spirits provided the official liquor for the IBA (International Bartenders Association) competition.
For more information, please visit: https://www.jiangjidistillery.com/
Types of Damages You Can Recover after a Car Accident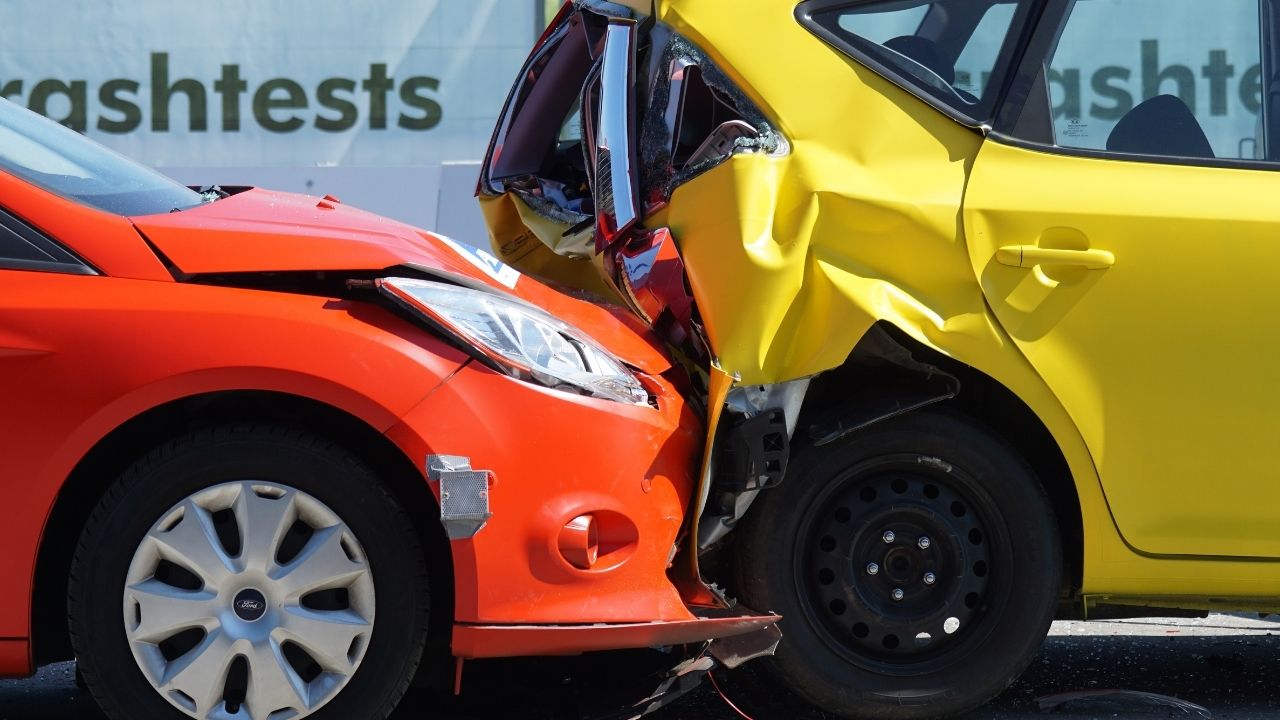 Getting into a car accident can be an extremely traumatic experience. But when you're faced with the reality of painful and costly medical procedures, loss of income, and property damages, it can be especially difficult to recover both emotionally and financially.
If you've been seriously injured in the accident, there are many types of damages you can claim by filing a personal injury lawsuit. We'll cover three types of damages you can recover following a car accident so that you can quickly get back on your feet and take charge of your life.
Lost Wages
A car accident can leave you in a terrible position financially and may you even cause you to lose your ability to earn as a result of your physical injuries, the time you've had to spend in a hospital, and other such factors.
To claim compensation after a car accident for lost wages, you need to provide proof of the injuries you've suffered that have impaired your ability to earn and proof of income from your employer as well. The jury will take factors like your age, skills, occupation, experience, and lifetime work expectancy into consideration before deciding the verdict.
Medical Costs
The injuries can be as minor as a few bruises or as severe as paralysis and some other form of permanent disability. It's also important to note that some injuries may not show symptoms right away and require medical attention later on in your life. That's why you must go through an intensive medical examination immediately after getting into a car accident if you've been injured.
Pain and Suffering
You may also seek damages for the pain and suffering the accident has caused you. Pain and suffering can be legally defined as physical or mental distress.
Recovery for this type of damage depends on the nature of the injury, the severity of the pain you've suffered, and any future distress that can be directly associated with the injury. Pain and suffering may also include emotional damages like anxiety and stress that have stemmed from the incident.
Navigating the complex legal system can be a stressful and confusing process, particularly when insurance companies exploit victims who lack the benefit of legal representation for an auto accident. By hiring an experienced attorney to represent your legal and financial interests, you can obtain the peace of mind that your right to recovery is aggressively safeguarded.
The Benefits of Hiring an Accident Attorney after a Car Accident
Many personal injury cases, such as those involving commercial vehicles or motorcycles, may require more intensive legal maneuvering that not all law firms are equipped to handle. An experienced car accident lawyer will provide you with the legal resources to build a compelling claim, because they will be committed to securing the strongest financial compensation package available by law. If you have a valid case, an attorney will help you find proper medical treatment to ensure your concerns are addressed and eliminate unscrupulous insurance tactics aimed at minimizing, stalling, or denying your claim.
Avoiding Insurance Traps & Pitfalls After A Car Accident
It is important for personal injury victims to understand that insurance companies will attempt to resolve the incident with minimal financial liability.
An experienced injury firm will make every effort to negotiate a fair settlement outside of court to avoid a lengthy and costly litigation process; however, if an insurance company fails to resolve the issue in a fair and reasonable manner, a law firm should be prepared to take your case to trial to fight on your behalf.
Bottom Line
If you wish to seek compensation for these damages in a personal injury lawsuit, it's necessary for you to enlist the help of a legal professional. Get in touch with a personal injury attorney near you so they can help you collect evidence and negotiate recovery for all the damages you've experienced after the incident.