The Secret of Ideal Trolley Luggage lies in the Accessories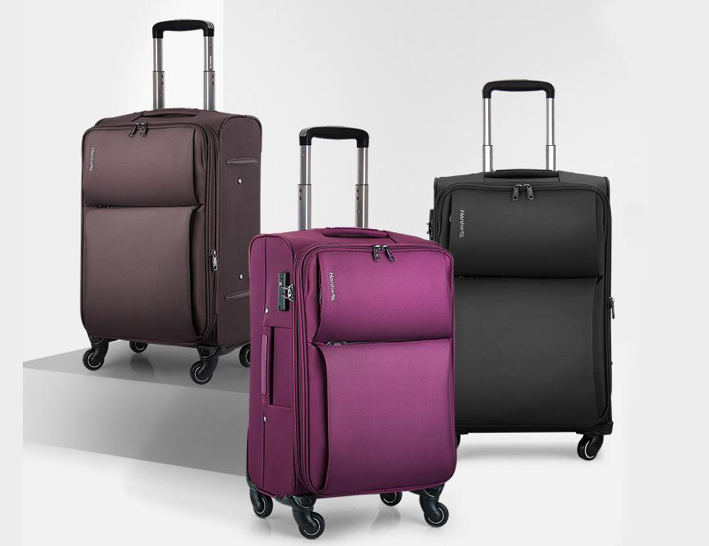 As a human living in the modern world, you may not feel strange to see traveling and business trip becoming part of daily life, in which occasion the trolley luggage is indispensable and irreplaceable to us. Suitable and useful trolley luggage could make everything in order and save you from problems, while a bad one may ruin your whole trip. As the products and categories come in a diversification, it seems more like a challenge for us to choose trolley luggage of high quality. Are there any tips to select the luggage? Is there anything we need to pay attention to for a useful one? Here comes something helpful for you.
Accessories come first
When choosing the luggage, you could be affected by lots of factors: appearance, materials, sizes and so forth. However, as the saying goes, "details determine success or failure". Have you ever considered the trolley luggage accessories well enough before making a choice? If not, that could be a disaster.
Undoubtedly, the materials are crucial for luggage, but what affects your use most lies on those accessories. For example, if the trolley handle is too weak, it may not be affordable to carry all your objects. When the wheel of your trolley luggage goes wrong, the problem of moving the luggage occurs.
The secret of useful trolley luggage lies in the accessories and thus paying attention to those accessories will render enormous help.
The accessories of the luggage
Trolley handle It's a labor-saving part to help you carry your stuff, the material of which is usually aluminum alloy, steel, etc. Its structure comes in one-section, two-section or three-section, which is used for the contraction and stretching of the handle.
When choosing and purchasing, you must choose the trolley handle built-in and made of steel or aluminum, which is lighter and sturdy, otherwise the trolley luggage would be damaged during barbaric loading and unloading. Besides, you need to consider other configuration of the handle: whether it meets human nature to set the button, whether it is smooth when being contracted and stretched, whether it's easy to get stained.
A famous trolley luggage accessories supplier called Sunsen has already been adept at producing the handle. They provide different types of handle, ranging from aluminum case trolley handle and cloth trolley luggage handle. Functional handle for particular use is also available. It has already been a well-known handle brand in China to cooperate with Xiaomi, Horizon, and Samsonite, the famous trolley luggage producer as well.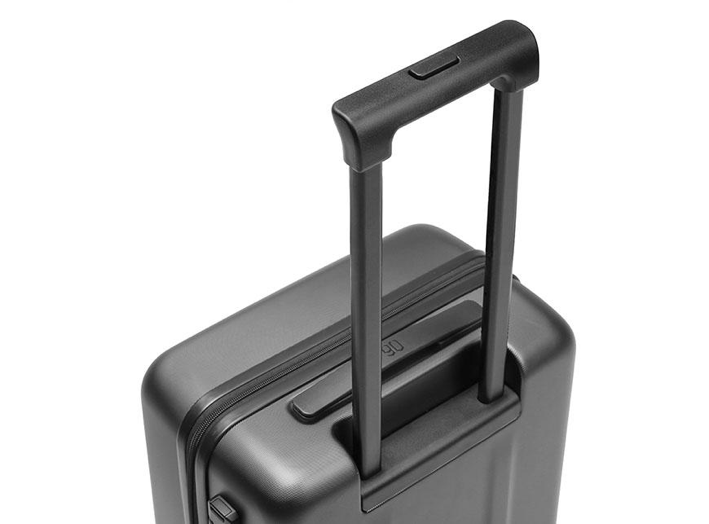 Wheel This is the key to make your trolley luggage move smoothly. It has both built-in and external type. The built-in roller is a unidirectional wheel, whose advantages are durable and can withstand brutal handling during consignment. The disadvantage is that you can not change its direction at will. External rollers are usually called "universal wheels" because they can roll in any direction. The advantage of the universal wheel is that the trolley luggage can change its direction freely with the movement of your body. However, it can not afford rough handling in transit.
In the decision-making period, the most basic requirement is certainly solidness, and the wheel could not be too small, otherwise, when it comes to the road with pits and caves, it is easy to get stuck. Also, it is better to choose one without noise of friction with the ground, such as multi-row wheels and rubber wheels. Moreover, it would be more convenient to have a 360-degree rotational design that enables you to move sideways, or the special functions of flexible expansion and stair climbing. The affordable weight of the trolley luggage and the speed of the wheels should be matched as well.
Sunsen has also done well in wheel producing and differentiates its products into the silent wheel, the super-light wheel and the semi-hollow wheel. The differentiation ensures the professional performance of the product.
Lock Password lock is an essential accessory to protect luggage security during travel. When it is opened, a series of numbers are used. Password locks on trolley luggage are generally classified as convex and mosaic locks. Mosaic locks have higher security but higher cost because of better concealment of internal mechanical components.
Other luggage accessories Apart from those three elements of the trolley luggage, the lining, the zipper is also something you could be careful about. As for the lining, it should be soft and not likely to be destroyed, the sowing craft of it tends to be fine without strings coming out. The zipper should be flexible without difficulty to stretch.
Above is some experience to choose trolley luggage by its accessories, wish you select the ideal trolley luggage and enjoy your whole trip. If you have any other good ideas about selection, we are glad to hear, too.
Who Should Consider Buying a Universal Life Insurance Policy?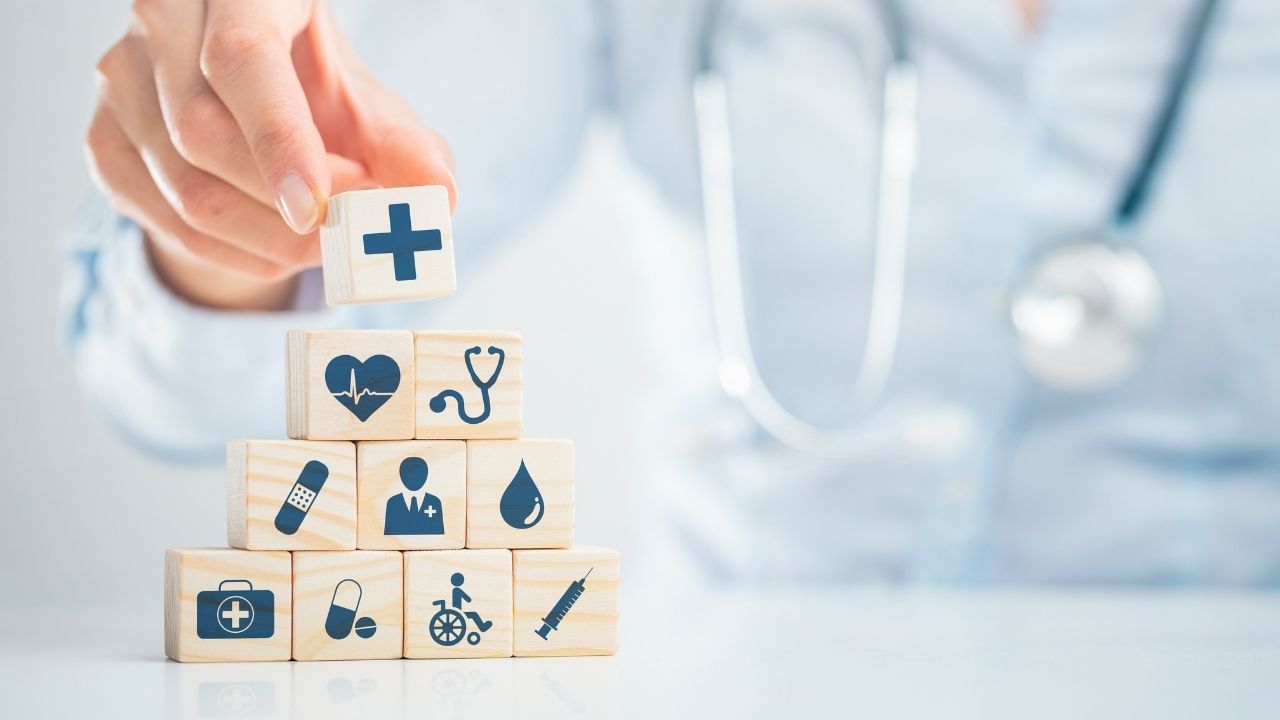 Universal life insurance is a type of permanent life insurance policy. That means it covers you for life and comes with a cash value growth component. Once you build enough cash value, you can withdraw from or borrow against it. You also receive the full value minus surrender charges if you surrender the policy. Universal life insurance also lets you increase your death benefit or decrease your premiums, providing you with more flexibility.
All these features make universal life insurance a good potential investment for many types of people. With that in mind, this article will cover several circumstances where getting a universal life insurance policy can be helpful.
1. Those who need lifelong coverage
Universal life insurance offers lifelong coverage as long as you stay current on your premium payments. That means, unlike with term life insurance, you don't need to worry about your policy expiring.
Another benefit to lifelong coverage is that you can lock in your premiums for the rest of your life. Life insurance premiums rise with age, but once you buy life insurance, your premiums remain fixed unless you adjust them within your policy.
2. Parents with multiple children
Raising a child can cost an average of almost $13,000 per year. Plus, parents may have to save money for each child's college education. This can make it challenging for one parent to raise multiple children if their partner passes away — even if both partners earn incomes.
Universal life insurance can help alleviate      these worries. If you pass away, your partner will receive a substantial death benefit to replace your income, pay off debts, and set aside money for the future.
Thanks to the cash value, universal life insurance can also help you raise your children even if you don't pass away. Over time, your cash value may grow quite large. You can withdraw from or borrow against it at favorable terms and low rates. This offers you the funds to pay for family expenses and potentially cover your children's college educations. Finally, if you ever need to change coverage to save money on premiums or up your death benefit, universal life insurance lets you do that.
3. Those who want to build wealth
A universal life insurance policy's cash value can offer a source of wealth for policyholders. As mentioned, you can withdraw from it when it grows large enough, although you must be aware of any tax consequences. Y     ou can also borrow against it at low rates. However, you must make sure the loan balance doesn't grow larger than the cash value, or the policy could lapse. Finally, if you decide you no longer need life insurance and surrender the policy, you can receive all of your cash value minus surrender charges.
In any case, this cash value can offer a significant source of wealth when used wisely. You could use the proceeds to refinance or pay off debt, supplement your retirement funds, make large purchases, travel, and more.
The bottom line
Universal life insurance can fit many people's needs. It offers lifelong coverage, which allows you to get a policy early and lock in premiums without worrying about coverage expiring.
Families with many children can find it useful as well. You can rest assured that your partner and children will be protected if you pass away. Plus, you can use the cash value to help cover childcare costs and future expenses, like education.
Finally, anyone who wants to build wealth could find universal life insurance helpful. You can withdraw or borrow from the cash value to travel, pay off debt, boost your retirement funds, and more. So, consider looking for universal life insurance if any of these describe your situation and financial needs.