The Secret of Ideal Trolley Luggage lies in the Accessories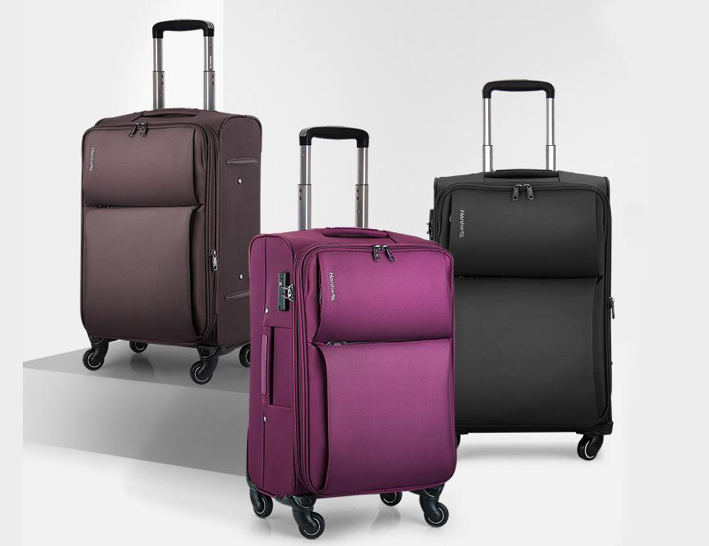 As a human living in the modern world, you may not feel strange to see traveling and business trip becoming part of daily life, in which occasion the trolley luggage is indispensable and irreplaceable to us. Suitable and useful trolley luggage could make everything in order and save you from problems, while a bad one may ruin your whole trip. As the products and categories come in a diversification, it seems more like a challenge for us to choose trolley luggage of high quality. Are there any tips to select the luggage? Is there anything we need to pay attention to for a useful one? Here comes something helpful for you.
Accessories come first
When choosing the luggage, you could be affected by lots of factors: appearance, materials, sizes and so forth. However, as the saying goes, "details determine success or failure". Have you ever considered the trolley luggage accessories well enough before making a choice? If not, that could be a disaster.
Undoubtedly, the materials are crucial for luggage, but what affects your use most lies on those accessories. For example, if the trolley handle is too weak, it may not be affordable to carry all your objects. When the wheel of your trolley luggage goes wrong, the problem of moving the luggage occurs.
The secret of useful trolley luggage lies in the accessories and thus paying attention to those accessories will render enormous help.
The accessories of the luggage
Trolley handle It's a labor-saving part to help you carry your stuff, the material of which is usually aluminum alloy, steel, etc. Its structure comes in one-section, two-section or three-section, which is used for the contraction and stretching of the handle.
When choosing and purchasing, you must choose the trolley handle built-in and made of steel or aluminum, which is lighter and sturdy, otherwise the trolley luggage would be damaged during barbaric loading and unloading. Besides, you need to consider other configuration of the handle: whether it meets human nature to set the button, whether it is smooth when being contracted and stretched, whether it's easy to get stained.
A famous trolley luggage accessories supplier called Sunsen has already been adept at producing the handle. They provide different types of handle, ranging from aluminum case trolley handle and cloth trolley luggage handle. Functional handle for particular use is also available. It has already been a well-known handle brand in China to cooperate with Xiaomi, Horizon, and Samsonite, the famous trolley luggage producer as well.
Wheel This is the key to make your trolley luggage move smoothly. It has both built-in and external type. The built-in roller is a unidirectional wheel, whose advantages are durable and can withstand brutal handling during consignment. The disadvantage is that you can not change its direction at will. External rollers are usually called "universal wheels" because they can roll in any direction. The advantage of the universal wheel is that the trolley luggage can change its direction freely with the movement of your body. However, it can not afford rough handling in transit.
In the decision-making period, the most basic requirement is certainly solidness, and the wheel could not be too small, otherwise, when it comes to the road with pits and caves, it is easy to get stuck. Also, it is better to choose one without noise of friction with the ground, such as multi-row wheels and rubber wheels. Moreover, it would be more convenient to have a 360-degree rotational design that enables you to move sideways, or the special functions of flexible expansion and stair climbing. The affordable weight of the trolley luggage and the speed of the wheels should be matched as well.
Sunsen has also done well in wheel producing and differentiates its products into the silent wheel, the super-light wheel and the semi-hollow wheel. The differentiation ensures the professional performance of the product.
Lock Password lock is an essential accessory to protect luggage security during travel. When it is opened, a series of numbers are used. Password locks on trolley luggage are generally classified as convex and mosaic locks. Mosaic locks have higher security but higher cost because of better concealment of internal mechanical components.
Other luggage accessories Apart from those three elements of the trolley luggage, the lining, the zipper is also something you could be careful about. As for the lining, it should be soft and not likely to be destroyed, the sowing craft of it tends to be fine without strings coming out. The zipper should be flexible without difficulty to stretch.
Above is some experience to choose trolley luggage by its accessories, wish you select the ideal trolley luggage and enjoy your whole trip. If you have any other good ideas about selection, we are glad to hear, too.
Are Baijiu Cocktails the Next Trend?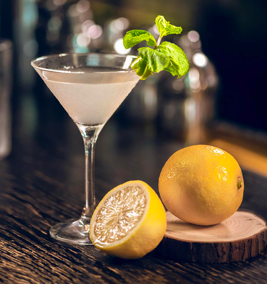 The base liquor in a cocktail is essential for its character and style. Currently there are six main spirits that dominate the world of bartending. Those are gin, rum, whisky, vodka, brandy and tequila. However, in our fast-paced world of ever-changing circumstance, there has been a new spirit on the rise. Chinese baijiu is becoming a more viable option for many bartenders, since baijiu manufacturers started targeting the international market. Some scene bars already feature baijiu cocktails on their menu.
Unfortunately, the spirit category with the world's highest sales numbers has a somewhat antiquated image. The associated consumer group is typically middle-aged to older people. The characteristic aroma of Chinese baijiu is its trademark, but the strong pungency also limits the range of consumption scenarios–as for mixing. Some traditional liquor brands have tried to rejuvenate baijiu, hoping to open the market of young people. However, the acceptance in that market segment is still comparably low. Priming baijiu as a base for cocktails, could bring the turning point in perception.
In recent years, more and more baijius with light flavor have come out. This is due to the international demand, as well as the increased effort and innovation in development of blending techniques. JIANGXIAOBAI is a typical enterprise adept at producing innovative mild flavor baijius. With these new products coming to the market, the mixology scene has one more tile to play with in their creations.
Here are some ways to enjoy your mixed drink with baijiu:
Lowering the degree of alcohol, Sprite or coke make great mixers for light-aroma baijiu. As with whiskies, one could use a drop of water to activate the aroma compounds of baijiu. Or you could cover a plum with boiling water, add ice to cool the mix down and then add the plum to your favorite baijiu. If you like a strong taste, you can add 4 liters of water to half a bottle of baijiu. Down below, find some tasty cocktails with baijiu as a base:
Starlight at Midnight
30 ml light-aroma baijiu
1 small bag of Pop Rocks candy
100 ml cola
Method: Add 4 cubes of ice into highball, pour baijiu and cola in turns. Stir, then add Pop Rocks into glass. Finally, add straw for better drinking experience.
Profile: Sweet, refreshing and tasty. Hear the sound of the Pop Rocks while drinking.
Shanghai Nights
30 ml light-aroma baijiu
10 ml lemon juice
120 ml cola
1 slice of lemon
Method: Add two ice cubes to the glass and pour the lemon juice. Stir, then fill with cola. Decorate with lemon slice.
Profile: Long drink for a chill evening chat with your friends.
Red Sorghum
15 ml light-aroma baijiu
40 ml dry red wine
1 piece of lemon peel or orange peel
Method: Add four ice cubes to the mixing glass. Pour baijiu and dry red wine in turn. Stir for a while, then strain into cocktail glass. Add one piece of lemon peel or orange peel.
Profile: This cocktail is dry and appealingly fragrant.
Baijiu cocktails might still be flying under the radar, but if you like trying new things, don't hesitate to ask your local bartender for a new mix.
JIANGXIAOBAI is one of the pioneers in baijiu cocktails. Its J-Mix project has been specifically launched to create innovative new mixed drinks and involve the world of bartenders with baijiu. This year, the producer of sorghum spirits provided the official liquor for the IBA (International Bartenders Association) competition.
For more information, please visit: https://www.jiangjidistillery.com/