A day in the life of Ria Serebryakova – 285K+ Instagram Followers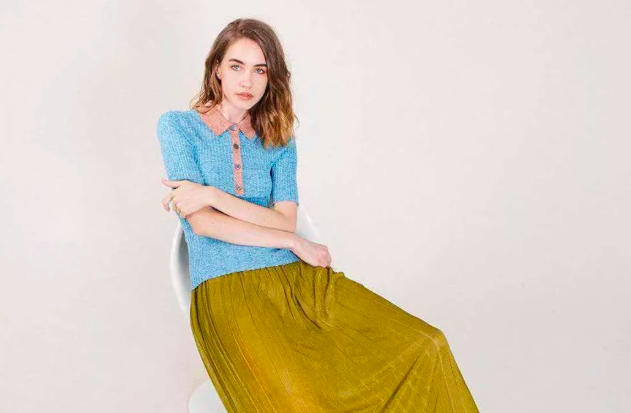 The Model Ria Serebryakova – known on Instagram as Riasalvation, quickly wrapped up more than 285K followers on Instagram. We take a look at why she's so popular and if there are any social media lessons to learn from her:
Ever since I first saw Ria's face in the AG Hair commercial on TV, I sat up and took notice, realizing that this girl is going to get far in the modeling world. Her fresh-faced innocence combined with her natural beauty and brooding gaze was all that I needed to instantly go searching into where she had materialized from and to want to follow her every career step from that moment on.
Well, part of that wish was literally realized when I was asked to spend a day with Ria at a photoshoot somewhere in New York. This was a perfect opportunity to learn more about her and to watch her at work.
Even though it is 8 am when we meet in front of the studios she looks ready to tackle the day. The studios are abuzz with people carrying in clothes, shoes, accessories. People are setting up cameras, lights, hair styling accessories, makeup pallets and beverages.
I cannot reveal any details about the shoot as these are to be announced later, but the clothes, shoes and accessories are gorgeous and expensive. Ria has worked extensively with some of the best designers and photographers in Europe and the U.S. since she was first discovered at the age of 18 in Russia.
Within that first year, she had already moved to New York and at her first fashion week in Paris, she did MIU MIU exclusive, both these are great achievements for a new face in the modeling world.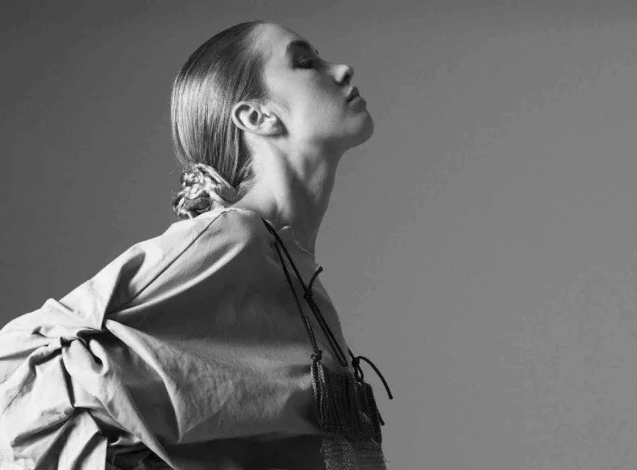 Ria has featured in the New York Times, The Wall Street Journal, and Harper's Bazaar, while she has also appeared on the 2016 "Never Hide" campaign for Ray-Ban and the 2018 L'Oreal Color & Co campaign. Her other clients so far include Forever 21, and Tory Burch.
In an interview a few weeks back Ria spoke about what the highlight of 2019 was so far for her. "Milan, 2019 the Dolce & Gabbana show at Fashion Week. We were surrounded by a fantastic team of hairstylists, makeup artists and the atmosphere was filled with excitement and anticipation."
I know that the photoshoot that stands out most for her so far in her career was the 'Stranger Things' inspired fashion shoot for Harper's Bazaar. Ria says that working with the two young stars of the series, Finn Wolfhard and Noah Schnapp was far more fun than she expected. "I was afraid that they would be bored, but they were both as intent as I on making sure that we have fun as we shoot." She continues on why it is still so memorable for her, "It was fun to see the contrasts of the featured high-fashion with the weird and the set was filled with dirt bikes, pools, wheels, Christmas lights, and beautiful outfits by Moschino, Versace, and Celine."
As I watch the activities, I notice that Ria is quietly listening to directions from what appears to be the cameraman, while she calmly allows the hairstylist to get on with her hair.
The photoshoot begins and it is amazing to watch the progress of the day's work. Everyone is working at a fast pace, but calmly and in harmony. Since this is the first time that I am watching one, I must admit that I was expecting to see the opposite of calm and a bunch of temperamental people.
During one of her breaks I catch up with Ria, and she says that usually, fashion shows are far more hectic than photoshoots. I notice that she does eat something light and ask her about how she keeps her 178 cm frame in shape. "I make sure that I eat a well-balanced diet and when busy like this it's important to keep up my energy levels with light snacks and plenty of liquids."
After six hours the photographer finally expresses that he is pleased with the day's work and results. As everyone starts wrapping up, I reflect on what I know about her career so far and from what I see she not only has beauty on her side, but also the personality and temperament that make her easy to get on with, a huge bonus in the world of modeling.
Ria heads off to change out of the stunning outfit that she has been modeling into her own casual outfit that she came in earlier in the day. When she appears, face free of makeup, I am amazed at how her unusually beautiful features and blue eyes stand out. As we leave the studio together and I greet her, I notice that she doesn't hail a cab, but walks away with a spring to her step. Now I realize how she stays in shape and forego the cab for a brisk walk back to work!
Who Should Consider Buying a Universal Life Insurance Policy?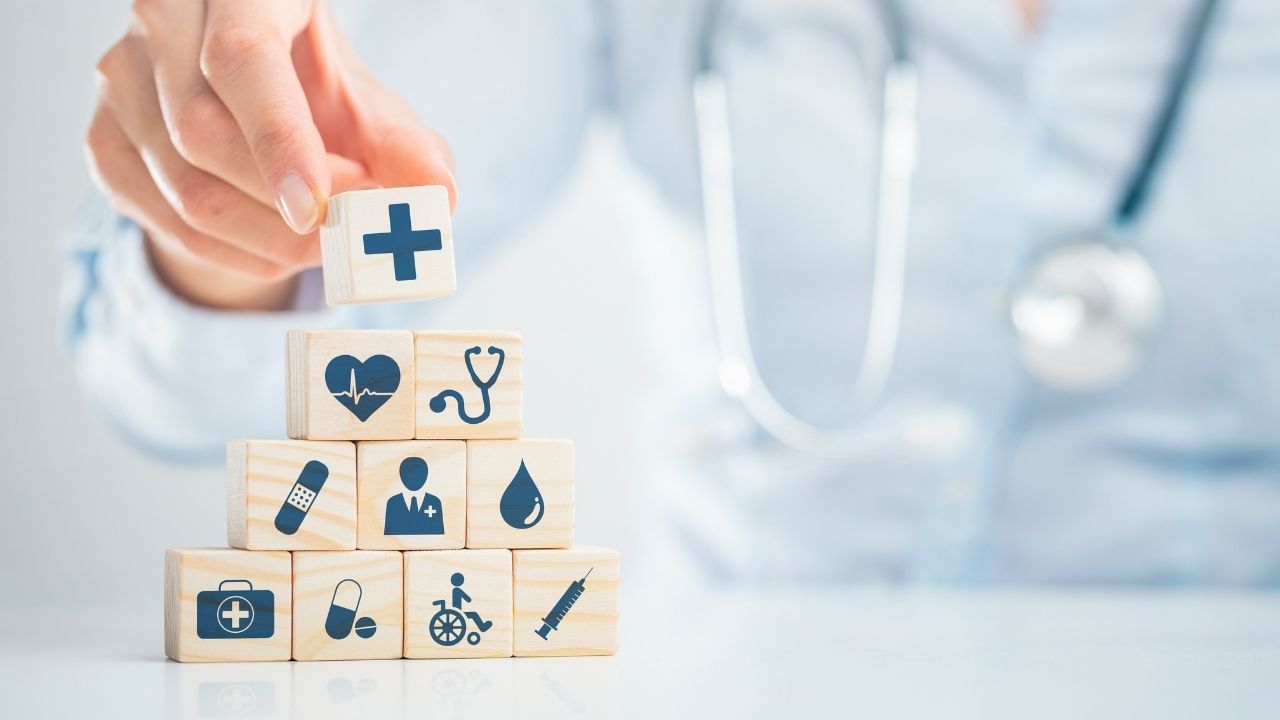 Universal life insurance is a type of permanent life insurance policy. That means it covers you for life and comes with a cash value growth component. Once you build enough cash value, you can withdraw from or borrow against it. You also receive the full value minus surrender charges if you surrender the policy. Universal life insurance also lets you increase your death benefit or decrease your premiums, providing you with more flexibility.
All these features make universal life insurance a good potential investment for many types of people. With that in mind, this article will cover several circumstances where getting a universal life insurance policy can be helpful.
1. Those who need lifelong coverage
Universal life insurance offers lifelong coverage as long as you stay current on your premium payments. That means, unlike with term life insurance, you don't need to worry about your policy expiring.
Another benefit to lifelong coverage is that you can lock in your premiums for the rest of your life. Life insurance premiums rise with age, but once you buy life insurance, your premiums remain fixed unless you adjust them within your policy.
2. Parents with multiple children
Raising a child can cost an average of almost $13,000 per year. Plus, parents may have to save money for each child's college education. This can make it challenging for one parent to raise multiple children if their partner passes away — even if both partners earn incomes.
Universal life insurance can help alleviate      these worries. If you pass away, your partner will receive a substantial death benefit to replace your income, pay off debts, and set aside money for the future.
Thanks to the cash value, universal life insurance can also help you raise your children even if you don't pass away. Over time, your cash value may grow quite large. You can withdraw from or borrow against it at favorable terms and low rates. This offers you the funds to pay for family expenses and potentially cover your children's college educations. Finally, if you ever need to change coverage to save money on premiums or up your death benefit, universal life insurance lets you do that.
3. Those who want to build wealth
A universal life insurance policy's cash value can offer a source of wealth for policyholders. As mentioned, you can withdraw from it when it grows large enough, although you must be aware of any tax consequences. Y     ou can also borrow against it at low rates. However, you must make sure the loan balance doesn't grow larger than the cash value, or the policy could lapse. Finally, if you decide you no longer need life insurance and surrender the policy, you can receive all of your cash value minus surrender charges.
In any case, this cash value can offer a significant source of wealth when used wisely. You could use the proceeds to refinance or pay off debt, supplement your retirement funds, make large purchases, travel, and more.
The bottom line
Universal life insurance can fit many people's needs. It offers lifelong coverage, which allows you to get a policy early and lock in premiums without worrying about coverage expiring.
Families with many children can find it useful as well. You can rest assured that your partner and children will be protected if you pass away. Plus, you can use the cash value to help cover childcare costs and future expenses, like education.
Finally, anyone who wants to build wealth could find universal life insurance helpful. You can withdraw or borrow from the cash value to travel, pay off debt, boost your retirement funds, and more. So, consider looking for universal life insurance if any of these describe your situation and financial needs.