A day in the life of Ria Serebryakova – 285K+ Instagram Followers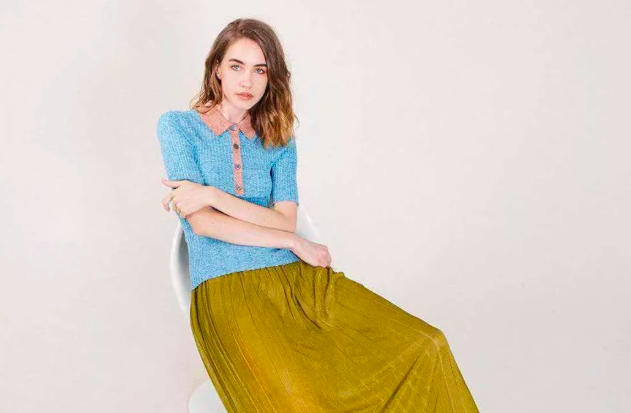 The Model Ria Serebryakova – known on Instagram as Riasalvation, quickly wrapped up more than 285K followers on Instagram. We take a look at why she's so popular and if there are any social media lessons to learn from her:
Ever since I first saw Ria's face in the AG Hair commercial on TV, I sat up and took notice, realizing that this girl is going to get far in the modeling world. Her fresh-faced innocence combined with her natural beauty and brooding gaze was all that I needed to instantly go searching into where she had materialized from and to want to follow her every career step from that moment on.
Well, part of that wish was literally realized when I was asked to spend a day with Ria at a photoshoot somewhere in New York. This was a perfect opportunity to learn more about her and to watch her at work.
Even though it is 8 am when we meet in front of the studios she looks ready to tackle the day. The studios are abuzz with people carrying in clothes, shoes, accessories. People are setting up cameras, lights, hair styling accessories, makeup pallets and beverages.
I cannot reveal any details about the shoot as these are to be announced later, but the clothes, shoes and accessories are gorgeous and expensive. Ria has worked extensively with some of the best designers and photographers in Europe and the U.S. since she was first discovered at the age of 18 in Russia.
Within that first year, she had already moved to New York and at her first fashion week in Paris, she did MIU MIU exclusive, both these are great achievements for a new face in the modeling world.
Ria has featured in the New York Times, The Wall Street Journal, and Harper's Bazaar, while she has also appeared on the 2016 "Never Hide" campaign for Ray-Ban and the 2018 L'Oreal Color & Co campaign. Her other clients so far include Forever 21, and Tory Burch.
In an interview a few weeks back Ria spoke about what the highlight of 2019 was so far for her. "Milan, 2019 the Dolce & Gabbana show at Fashion Week. We were surrounded by a fantastic team of hairstylists, makeup artists and the atmosphere was filled with excitement and anticipation."
I know that the photoshoot that stands out most for her so far in her career was the 'Stranger Things' inspired fashion shoot for Harper's Bazaar. Ria says that working with the two young stars of the series, Finn Wolfhard and Noah Schnapp was far more fun than she expected. "I was afraid that they would be bored, but they were both as intent as I on making sure that we have fun as we shoot." She continues on why it is still so memorable for her, "It was fun to see the contrasts of the featured high-fashion with the weird and the set was filled with dirt bikes, pools, wheels, Christmas lights, and beautiful outfits by Moschino, Versace, and Celine."
As I watch the activities, I notice that Ria is quietly listening to directions from what appears to be the cameraman, while she calmly allows the hairstylist to get on with her hair.
The photoshoot begins and it is amazing to watch the progress of the day's work. Everyone is working at a fast pace, but calmly and in harmony. Since this is the first time that I am watching one, I must admit that I was expecting to see the opposite of calm and a bunch of temperamental people.
During one of her breaks I catch up with Ria, and she says that usually, fashion shows are far more hectic than photoshoots. I notice that she does eat something light and ask her about how she keeps her 178 cm frame in shape. "I make sure that I eat a well-balanced diet and when busy like this it's important to keep up my energy levels with light snacks and plenty of liquids."
After six hours the photographer finally expresses that he is pleased with the day's work and results. As everyone starts wrapping up, I reflect on what I know about her career so far and from what I see she not only has beauty on her side, but also the personality and temperament that make her easy to get on with, a huge bonus in the world of modeling.
Ria heads off to change out of the stunning outfit that she has been modeling into her own casual outfit that she came in earlier in the day. When she appears, face free of makeup, I am amazed at how her unusually beautiful features and blue eyes stand out. As we leave the studio together and I greet her, I notice that she doesn't hail a cab, but walks away with a spring to her step. Now I realize how she stays in shape and forego the cab for a brisk walk back to work!
Types of Damages You Can Recover after a Car Accident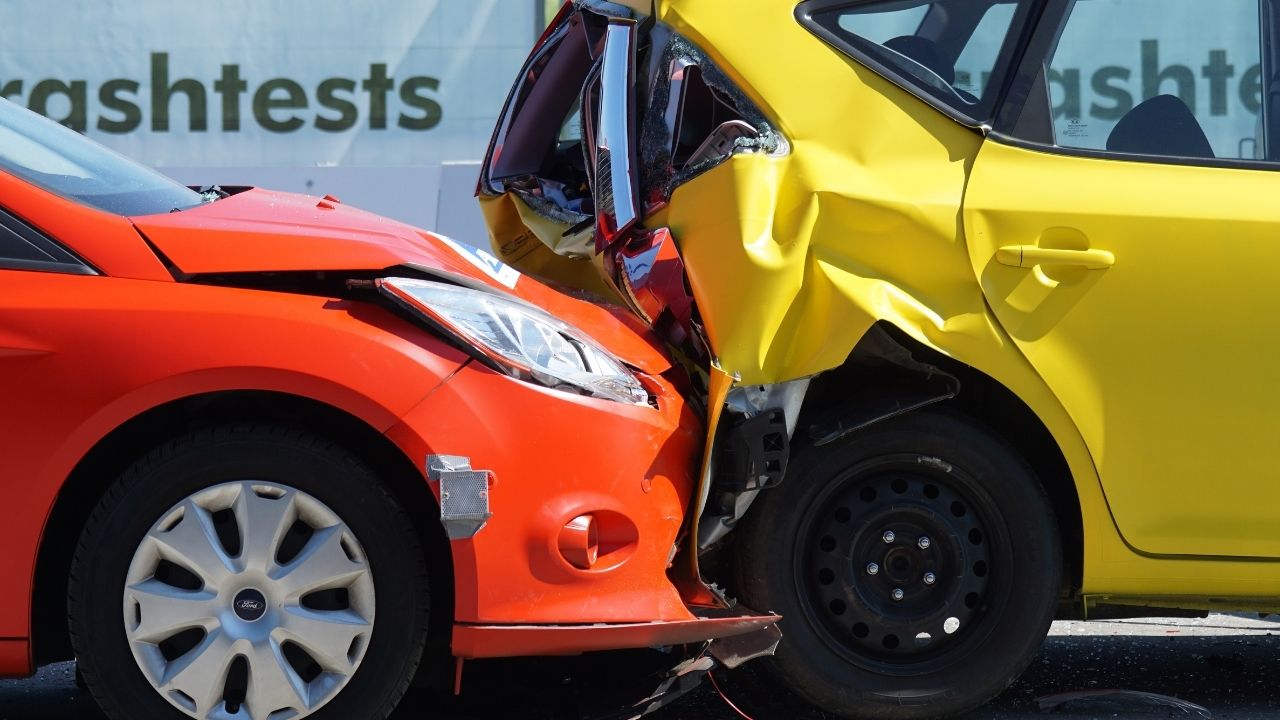 Getting into a car accident can be an extremely traumatic experience. But when you're faced with the reality of painful and costly medical procedures, loss of income, and property damages, it can be especially difficult to recover both emotionally and financially.
If you've been seriously injured in the accident, there are many types of damages you can claim by filing a personal injury lawsuit. We'll cover three types of damages you can recover following a car accident so that you can quickly get back on your feet and take charge of your life.
Lost Wages
A car accident can leave you in a terrible position financially and may you even cause you to lose your ability to earn as a result of your physical injuries, the time you've had to spend in a hospital, and other such factors.
To claim compensation after a car accident for lost wages, you need to provide proof of the injuries you've suffered that have impaired your ability to earn and proof of income from your employer as well. The jury will take factors like your age, skills, occupation, experience, and lifetime work expectancy into consideration before deciding the verdict.
Medical Costs
The injuries can be as minor as a few bruises or as severe as paralysis and some other form of permanent disability. It's also important to note that some injuries may not show symptoms right away and require medical attention later on in your life. That's why you must go through an intensive medical examination immediately after getting into a car accident if you've been injured.
Pain and Suffering
You may also seek damages for the pain and suffering the accident has caused you. Pain and suffering can be legally defined as physical or mental distress.
Recovery for this type of damage depends on the nature of the injury, the severity of the pain you've suffered, and any future distress that can be directly associated with the injury. Pain and suffering may also include emotional damages like anxiety and stress that have stemmed from the incident.
Navigating the complex legal system can be a stressful and confusing process, particularly when insurance companies exploit victims who lack the benefit of legal representation for an auto accident. By hiring an experienced attorney to represent your legal and financial interests, you can obtain the peace of mind that your right to recovery is aggressively safeguarded.
The Benefits of Hiring an Accident Attorney after a Car Accident
Many personal injury cases, such as those involving commercial vehicles or motorcycles, may require more intensive legal maneuvering that not all law firms are equipped to handle. An experienced car accident lawyer will provide you with the legal resources to build a compelling claim, because they will be committed to securing the strongest financial compensation package available by law. If you have a valid case, an attorney will help you find proper medical treatment to ensure your concerns are addressed and eliminate unscrupulous insurance tactics aimed at minimizing, stalling, or denying your claim.
Avoiding Insurance Traps & Pitfalls After A Car Accident
It is important for personal injury victims to understand that insurance companies will attempt to resolve the incident with minimal financial liability.
An experienced injury firm will make every effort to negotiate a fair settlement outside of court to avoid a lengthy and costly litigation process; however, if an insurance company fails to resolve the issue in a fair and reasonable manner, a law firm should be prepared to take your case to trial to fight on your behalf.
Bottom Line
If you wish to seek compensation for these damages in a personal injury lawsuit, it's necessary for you to enlist the help of a legal professional. Get in touch with a personal injury attorney near you so they can help you collect evidence and negotiate recovery for all the damages you've experienced after the incident.