Beautiful Hard Work: Drilleys Eco Bags on Miss Korea Competition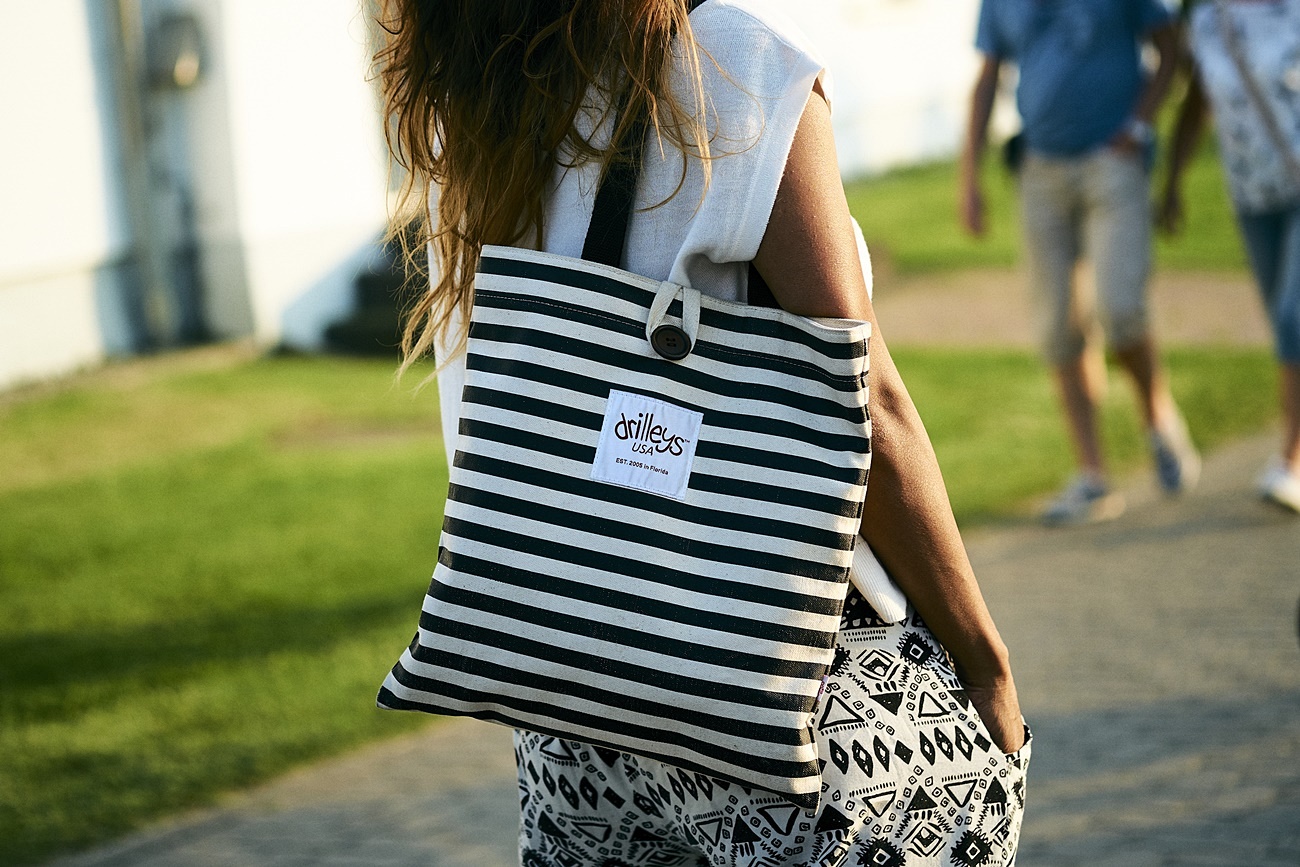 Beyonce taught us all in "Pretty Hurts" that beauty isn't all it's cracked up to be.  "Miss Congeniality" made us laugh, but also made us think about beauty pageants in a different way. More and more contestants are using the competition to speak about social issues.
From all these things and more, we now understand that being a Beauty Queen is hard work. That's why we're sure that the contestants in the Miss Korea competition were particularly pleased with one of the gifts they received. Each of the final contenders received a Drilley's Earth Eco Bag, a hard-working, heavy duty tote that's nonetheless quite fashionable.
Often, this kind of heavy-duty tote bag isn't very stylish. You'll find them in grocery stores, often plastered with logos or photos of trees. They're fantastic for shopping, but not something you'd want to carry if you were trying to look cool.
Drilley's bags are an exception to this. It is just as strong or more as any reusable grocery bag and at least ten times more fashionable.
Hardworking Bags for Busy Lives
Even though we've all seen the documentaries and the movies, it's probably impossible to imagine what it's like to compete in an international level beauty pageant unless you've actually done so.
The women on Miss Korea 2018 no doubt have busy, hectic lives and the preparation for the competition must be intense. Before, during, and after the show, they must need to carry loads of things with them, from makeup to wardrobe and beyond.
The great thing about Drilley's eco totes is that they can carry extra loads. The brand uses industrial grade canvas, which is several times stronger than normal canvas. The Earth Eco Bag, the model that each contestant received, is a large shoulder-type bag with long handles that make it easy to carry. If you needed, you could really pack it. You'd only have to worry about carrying it yourself, not it breaking!
Still, once the cameras are rolling, nobody wants to see someone struggling with a huge bag full of stuff. And  yet, they'd certainly need to bring some things along for the various outings, appearances, endorsements, and other requirements of the show. Why bother taking a new bag, though, when you have a Drilley's?
The natural cream canvas shines through in the bags, complemented by Drilley's looping logo in a variety of colors. It's casual, fun, and yet still sophisticated. It doesn't look out of place at all with these very fashionable women, and that's definitely saying something for "just" an eco tote!
This original color is bright and warm, however, if you're looking for something more somber, Drilley's does offer a few darker colors.
What they all share is the same toughness. It's scuff resistant and water resistant, which means that these bags really can take anything you throw at them. Much like, we imagine, the tough and beautiful women competing on the Miss Korea competition.
Find out more and order your own bag just like these beauty queens at www.drilleys.com!
Types of Damages You Can Recover after a Car Accident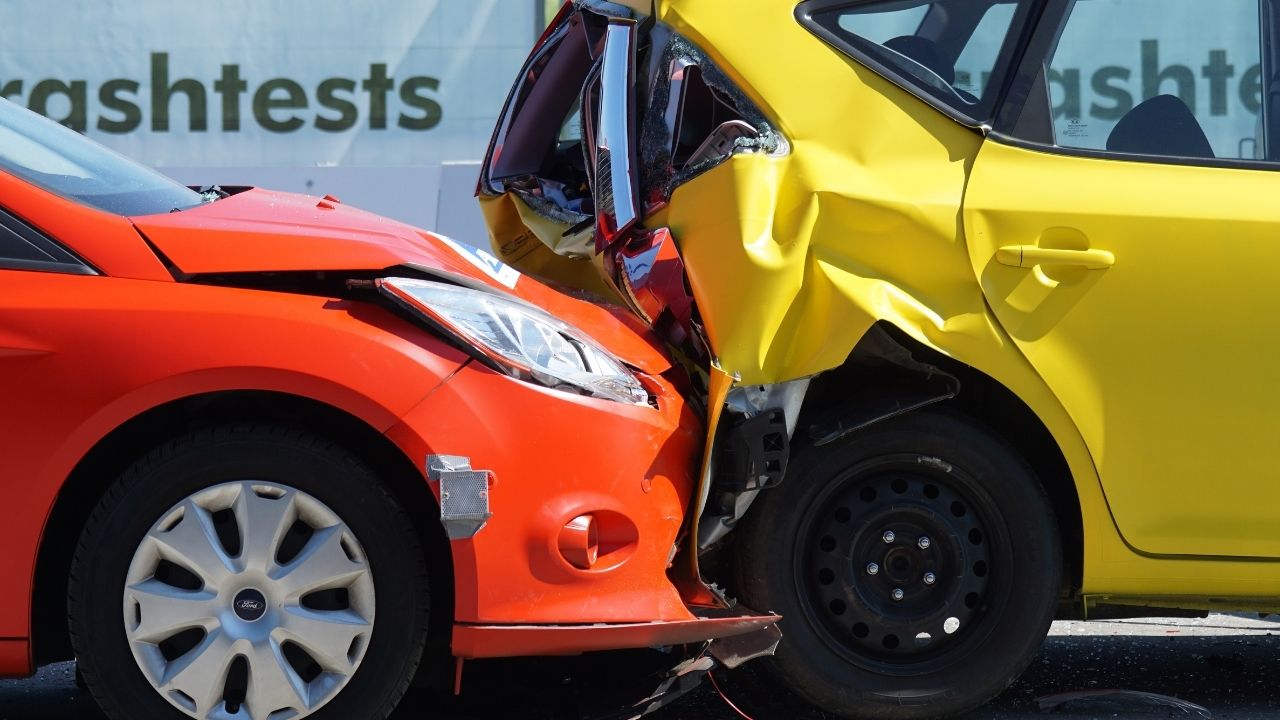 Getting into a car accident can be an extremely traumatic experience. But when you're faced with the reality of painful and costly medical procedures, loss of income, and property damages, it can be especially difficult to recover both emotionally and financially.
If you've been seriously injured in the accident, there are many types of damages you can claim by filing a personal injury lawsuit. We'll cover three types of damages you can recover following a car accident so that you can quickly get back on your feet and take charge of your life.
Lost Wages
A car accident can leave you in a terrible position financially and may you even cause you to lose your ability to earn as a result of your physical injuries, the time you've had to spend in a hospital, and other such factors.
To claim compensation after a car accident for lost wages, you need to provide proof of the injuries you've suffered that have impaired your ability to earn and proof of income from your employer as well. The jury will take factors like your age, skills, occupation, experience, and lifetime work expectancy into consideration before deciding the verdict.
Medical Costs
The injuries can be as minor as a few bruises or as severe as paralysis and some other form of permanent disability. It's also important to note that some injuries may not show symptoms right away and require medical attention later on in your life. That's why you must go through an intensive medical examination immediately after getting into a car accident if you've been injured.
Pain and Suffering
You may also seek damages for the pain and suffering the accident has caused you. Pain and suffering can be legally defined as physical or mental distress.
Recovery for this type of damage depends on the nature of the injury, the severity of the pain you've suffered, and any future distress that can be directly associated with the injury. Pain and suffering may also include emotional damages like anxiety and stress that have stemmed from the incident.
Navigating the complex legal system can be a stressful and confusing process, particularly when insurance companies exploit victims who lack the benefit of legal representation for an auto accident. By hiring an experienced attorney to represent your legal and financial interests, you can obtain the peace of mind that your right to recovery is aggressively safeguarded.
The Benefits of Hiring an Accident Attorney after a Car Accident
Many personal injury cases, such as those involving commercial vehicles or motorcycles, may require more intensive legal maneuvering that not all law firms are equipped to handle. An experienced car accident lawyer will provide you with the legal resources to build a compelling claim, because they will be committed to securing the strongest financial compensation package available by law. If you have a valid case, an attorney will help you find proper medical treatment to ensure your concerns are addressed and eliminate unscrupulous insurance tactics aimed at minimizing, stalling, or denying your claim.
Avoiding Insurance Traps & Pitfalls After A Car Accident
It is important for personal injury victims to understand that insurance companies will attempt to resolve the incident with minimal financial liability.
An experienced injury firm will make every effort to negotiate a fair settlement outside of court to avoid a lengthy and costly litigation process; however, if an insurance company fails to resolve the issue in a fair and reasonable manner, a law firm should be prepared to take your case to trial to fight on your behalf.
Bottom Line
If you wish to seek compensation for these damages in a personal injury lawsuit, it's necessary for you to enlist the help of a legal professional. Get in touch with a personal injury attorney near you so they can help you collect evidence and negotiate recovery for all the damages you've experienced after the incident.