An Overview of the Asian Gambling Market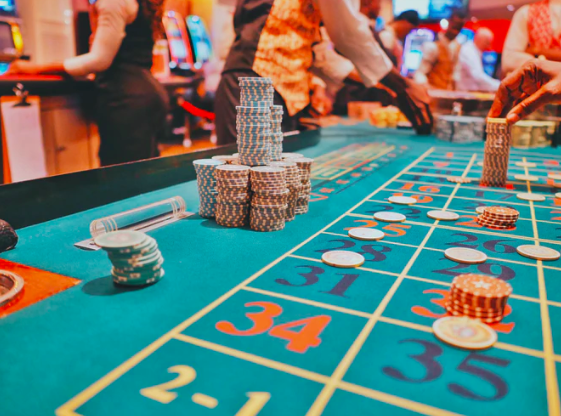 Asia is establishing itself as one of the leading gambling regions in the world, producing a substantial amount of global gambling revenue. Specifically, the Asia-Pacific region is presently the fastest-growing gambling market in the world. Asia's rise in the gambling sphere is partially due to the continued improvement of many countries' economies, new legislation allowing gambling in certain places, and Asian people's access to online gambling since smartphones started to become widespread in their home countries.
However, only some Asian countries allow gambling activities. Gambling is often illegal in Muslim-majority countries. And in many Asian countries, regulatory authorities strictly control gambling. The most prominent gambling resorts throughout Asia, which see millions of visitors from around the world each year, are Wynn Macau and Galaxy Macau in Macau, Resorts World Sentosa and Marina Bay Sands in Singapore, and Casino Pride and Casino Royale in Goa.
Find out more about the three Asian countries that are leading the gambling market in the following overview.
India  
In India, gambling is only officially legal in the states of Sikkim and Goa and the district of Daman. Although in Nagaland state, it is possible to obtain a license to play online skill-based games. Indians in Nagaland can play a variety of online games, as long as the games involve a substantial amount of intellect and skill. A wide range of skill-based casino games can be played on this online casino website. Other than Nagaland, the online gambling situation is somewhat ambiguous. Most local governments do not license online gambling, but there is also no legal framework that prohibits online gambling. In practice, the confusion over the legality of online gambling means a large proportion of people in India do play games at online casinos. It is estimated that in 2017, the online gambling market in India was worth approximately $125 million.
Excluding online gambling, the latest statistics estimate the Indian gambling market was worth $75.7 million in 2015. But it is expected to be valued at around $10.2 billion by the year 2021. So, it is clear just how much the gambling market is rapidly increasing in India.
China
Apart from state-run lotteries, gambling is only legal in China in the Macau and Hong Kong regions. Known as the Vegas of the East, Macau's 49 casinos currently bring in annual revenue of around $28 billion. That is more than three times as much as the 135 casinos in Las Vegas. In 2017, Macau's gross gaming revenue from casinos rose by almost 20%, and in 2018, it grew by 35%. All types of gambling are permitted in Macau, but the legal status of online gambling is in limbo. At present, Macau authorities do not issue online gambling licenses. But they do not prohibit online gambling either. So, it is difficult to know how much revenue China receives from online gambling.
In Hong Kong, gambling is legal in several regulated outlets, including casinos. As for sports betting, the Hong Kong Jockey Club has a monopoly. It has the highest level of profits from horse racing in the world.
Singapore 
A law on partial gambling legalization was adopted in Singapore in 2006, allowing two casinos to open in the country. However, while foreign visitors can enter the casinos for free, local Singaporeans must pay a fee or buy an annual membership. But that has not deterred as many Singaporeans as the government had intended. Gambling revenues for Singapore surged quickly after the two casinos opened in 2010. In the first year of opening, the casinos had an estimated gross revenue of $6 billion. So, it looked like they would be joining the Macau casinos as the most popular and profitable in Asia. However, in 2019, the revenue of Singapore's two casinos had dropped slightly to $5.9 billion. The reason for that seems to be primarily due to the emergence of competitive gambling markets in nearby countries.
As for online gambling, it is officially prohibited in Singapore. However, in 2016, two operators did manage to gain permission to run an online gambling business. The two operators do not have slots and table games, though. Their online gambling activities are limited to the lottery and sports betting.
Richard Heistand Talks 2019, 2020 with GRT Grasser, and Le Mans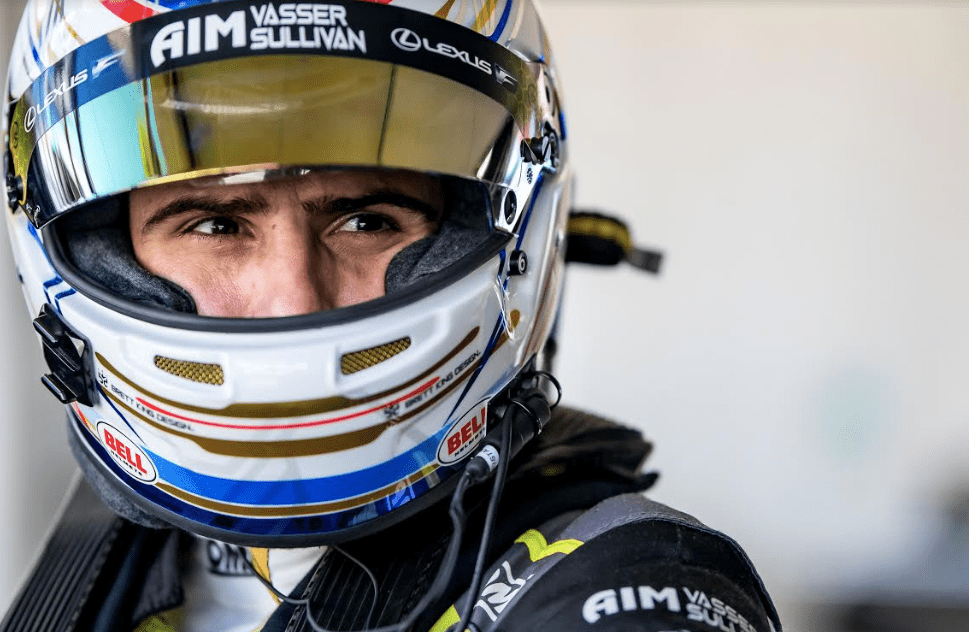 Third year sports car driver Richard Heistand is realizing a childhood dream in racing in the world's longest sports car races.
It's been one hell-of-a-ride from car-crazed youngster to Le Mans hopeful, but Heistand's track record proves he has earned his stripes the hard way.
Heistand has been racing professionally since 2005, but after a decade away from the sport, he returned to the track in 2018; it's safe to say he has finally entered his racing prime.
His return to motorsport began in 2018 by competing in the Porsche Mobil 1 Supercup, which is the toughest one-make series in the world.  Heistand put in strong performance after strong performance in the globe-trotting series that accompanies Formula 1.
In 2019, Richard raced for Aim Vasser Sullivan in the Lexus RC F GT3 in the IMSA Weathertech SportsCar Championship.  He was tasked with representing Lexus in their only motorsport and marketing program in North America. And represent he did, Heistand was behind the wheel for two series victories at Detroit and Mid Ohio with co-driver Jack Hawksworth.
"2019 was an amazing year for me.  It was nice to take the skills I developed in Europe and apply them in the premier sports car racing championship in IMSA.  It was rewarding to be able to capture a pole position and race wins in my rookie season against experienced, silver rated professional drivers," said Heistand.
Heistand now races for GRT Grasser Racing/Lamborghini in the IMSA Weathertech SportsCar Championship.  The factory-supported effort features Lamborghini factory drivers and is expected to contend for the win any time that it hits the track. The blue-ribbon races in that championship consist of the Rolex 24 Hours of Daytona and two of the most renowned motor-sport races in the world, the 12 Hours of Sebring and Petit Le Mans. The races are broadcast live on NBC and NBCSN.
"We had an unlucky Rolex 24, but I know the GRT Grasser Racing Team will come back strong.  I am happy to be with them in 2020 and know that we will be in the hunt at Sebring.  The attention to detail shows why they win the biggest races."
Yet it was the IMSA Weather-Tech Sportscar Championship competitor's auto-invite into the 2020 edition of the 24 Hours Le Mans, which is mounting to be his largest challenge.
Heistand explained, "I earned an auto-invite into Le Mans because I was the top bronze-rated driver in last season's GT Daytona Class. I've accepted the entry, and I'm part of a team that won't settle for anything less than an all-out win. Races like Le Mans is why I became a professional racing driver in the first place, and I can't wait for the green flag and the action to begin."