An Overview of the Asian Gambling Market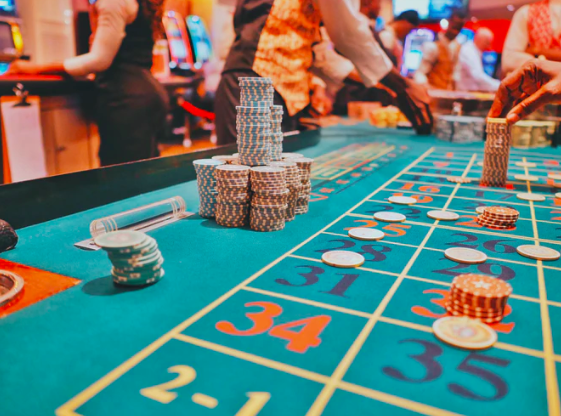 Asia is establishing itself as one of the leading gambling regions in the world, producing a substantial amount of global gambling revenue. Specifically, the Asia-Pacific region is presently the fastest-growing gambling market in the world. Asia's rise in the gambling sphere is partially due to the continued improvement of many countries' economies, new legislation allowing gambling in certain places, and Asian people's access to online gambling since smartphones started to become widespread in their home countries.
However, only some Asian countries allow gambling activities. Gambling is often illegal in Muslim-majority countries. And in many Asian countries, regulatory authorities strictly control gambling. The most prominent gambling resorts throughout Asia, which see millions of visitors from around the world each year, are Wynn Macau and Galaxy Macau in Macau, Resorts World Sentosa and Marina Bay Sands in Singapore, and Casino Pride and Casino Royale in Goa.
Find out more about the three Asian countries that are leading the gambling market in the following overview.
India  
In India, gambling is only officially legal in the states of Sikkim and Goa and the district of Daman. Although in Nagaland state, it is possible to obtain a license to play online skill-based games. Indians in Nagaland can play a variety of online games, as long as the games involve a substantial amount of intellect and skill. A wide range of skill-based casino games can be played on this online casino website. Other than Nagaland, the online gambling situation is somewhat ambiguous. Most local governments do not license online gambling, but there is also no legal framework that prohibits online gambling. In practice, the confusion over the legality of online gambling means a large proportion of people in India do play games at online casinos. It is estimated that in 2017, the online gambling market in India was worth approximately $125 million.
Excluding online gambling, the latest statistics estimate the Indian gambling market was worth $75.7 million in 2015. But it is expected to be valued at around $10.2 billion by the year 2021. So, it is clear just how much the gambling market is rapidly increasing in India.
China
Apart from state-run lotteries, gambling is only legal in China in the Macau and Hong Kong regions. Known as the Vegas of the East, Macau's 49 casinos currently bring in annual revenue of around $28 billion. That is more than three times as much as the 135 casinos in Las Vegas. In 2017, Macau's gross gaming revenue from casinos rose by almost 20%, and in 2018, it grew by 35%. All types of gambling are permitted in Macau, but the legal status of online gambling is in limbo. At present, Macau authorities do not issue online gambling licenses. But they do not prohibit online gambling either. So, it is difficult to know how much revenue China receives from online gambling.
In Hong Kong, gambling is legal in several regulated outlets, including casinos. As for sports betting, the Hong Kong Jockey Club has a monopoly. It has the highest level of profits from horse racing in the world.
Singapore 
A law on partial gambling legalization was adopted in Singapore in 2006, allowing two casinos to open in the country. However, while foreign visitors can enter the casinos for free, local Singaporeans must pay a fee or buy an annual membership. But that has not deterred as many Singaporeans as the government had intended. Gambling revenues for Singapore surged quickly after the two casinos opened in 2010. In the first year of opening, the casinos had an estimated gross revenue of $6 billion. So, it looked like they would be joining the Macau casinos as the most popular and profitable in Asia. However, in 2019, the revenue of Singapore's two casinos had dropped slightly to $5.9 billion. The reason for that seems to be primarily due to the emergence of competitive gambling markets in nearby countries.
As for online gambling, it is officially prohibited in Singapore. However, in 2016, two operators did manage to gain permission to run an online gambling business. The two operators do not have slots and table games, though. Their online gambling activities are limited to the lottery and sports betting.
Five Benefits of Studying Disaster Management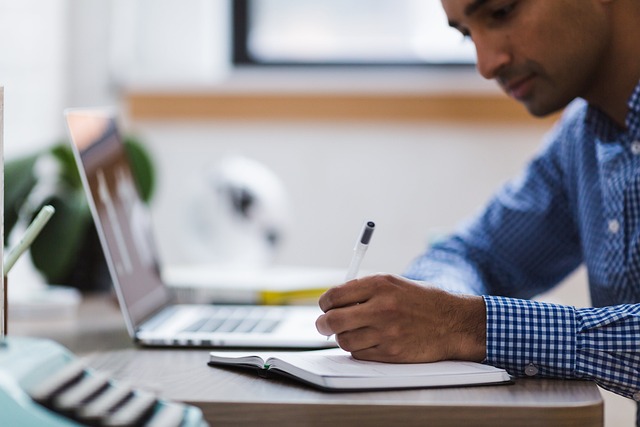 Are you concerned about helping your fellow human beings, especially when they most need it? The pictures and news about floods, earthquakes, and other disasters are horrendous. Even worse is seeing the people in those areas deprived of the basic necessities of life. If you're ready to help limit the negative impacts of such disasters, now is the best time to prepare!
A disaster management degree is one of the best ways to achieve this purpose. It will lead to a career choice that is very demanding but potentially very rewarding as well. 
As a disaster management worker, you will help people most affected by disasters. You will also help disaster-prone groups to prepare and plan for future emergencies. Overall, one can say that this is a specialized area with specific requirements. You require both practical experience and academic qualifications to advance in this field. 
However, is disaster management a suitable career? There are a few factors that influence the desirability of any career path. Personal growth, career growth, self-satisfaction, and a reasonable expected salary are all essential considerations. Without further ado, here's a look at some of the motivations for studying disaster management:
1. Your Work is to Help People
Most people see the effect of disasters on their screens and question why go into disaster management? And you might be one of them now. But a disaster management degree helps you reach out to the affected people more effectively. Yes, everyone can send in donations, prayers, and other forms of aid. However, managing the relief campaigns and actively assisting victims is much more gratifying. This reward alone answers the question. 
Helping victims gain some footing again
When a disaster strikes, many people can lose everything they have. They might not have their homes, loved ones, and means of living anymore. A disaster management worker can directly do a lot for such victims. 
Their degree and experience can help people restore their lives to normalcy. Distributing food and other essentials is just one step. After that, disaster management also helps victims get some source of livelihood, shelter, and whatever they need to piece their life back together. Such efforts also go a long way in assisting victims to recover emotionally from a disaster.
2. It Counts as Highly Skilled Work
If you start working in disaster management with a relevant degree, you are a highly skilled worker. Here are a few reasons why this is so:
You are required to complete formal qualifications, along with technical training sessions
This career path appreciates technical skills as well as experience
Disaster management requires a high skill level that not everyone can achieve
What are the advantages of a highly skilled career? 
The main advantages of such a career, including disaster management, include:
Further opportunities due to one's technical knowledge and expertise
Enhanced experiences while working
Better pay than many other career paths
A feeling of satisfaction due to doing something worthwhile
3. An Exciting Path
Working within a crisis or inside a disaster zone is dangerous but exciting. There might be a lot of chaos sometimes, with extremely changeable situations. 
It can also be very difficult to respond to disasters, so you might have to work on adrenaline half the time. It's all very demanding, but an adventurous soul will probably relish the experiences. 
Not everyone is not a perfect fit for this line of work. The stress and demands can get too much at times, adversely affecting the mental health of many workers. If you relish the idea of helping those in need no matter what, make sure to take a break when you need it.
4. Working in Different Locations
Getting stuck in a dead-end job is no fun. When you get a qualification in disaster management, your career will certainly not be boring. 
Among other factors, one reason for this is that disaster management takes its workers to several different locations. You might visit a metropolitan city one day and a completely rural setting the next. Some disaster management careers might even take you out of your home country. It won't be a vacation, but you will get exposure to many different cultures, lifestyles, work methods, and much more. Overall, you'll probably get a rich and fulfilling experience that's rare in any career choice. 
5. Chances of Growth
With disaster management as your career choice, you have a lot of room for growth. This sector includes large industries operating all over the globe and in all kinds of settings. Many companies and teams always search for a qualified, sincere individual who wants to work in this line. 
If you start at the bottom of the disaster management sector, you may get support and lower-level positions first. It is the perfect time to learn all you can and gain experience within the field. 
As you grow within this sector, you can get better qualifications and experience in the technical areas. Eventually, you can rise in the field and start working on different projects.
If you work smartly, you don't have to get stuck at a certain point in your disaster management career. You can work on the most well-known natural disasters as they happen or focus on lesser-known disasters and build your niche.
Conclusion
Studying disaster management and following a subsequent career might create a great path for many people. The education and experience here will show you how to help people in the worst situations. That path alone can make an individual feel satisfied and happy with their choices.
A disaster management degree will also put you in the highly skilled job category. It usually pays well, with some growth prospects to sweeten the pot. This career may also allow you to travel and get experience in new places. Overall, it seems like studying disaster management can be an exciting and sensible career option. If the above discussion seems interesting, why not check out some relevant courses today?