Richard Heistand Talks 2019, 2020 with GRT Grasser, and Le Mans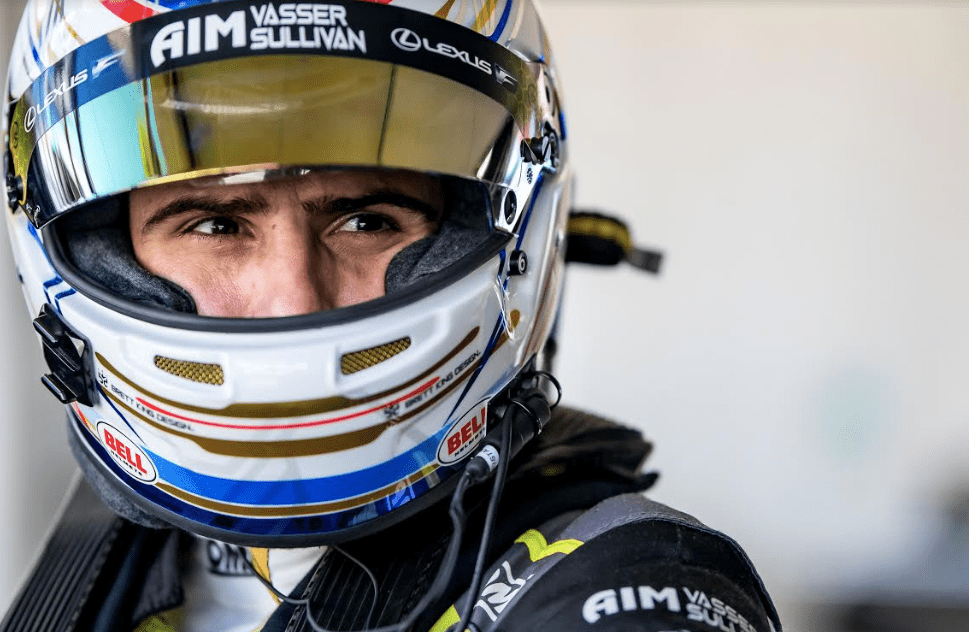 Third year sports car driver Richard Heistand is realizing a childhood dream in racing in the world's longest sports car races.
It's been one hell-of-a-ride from car-crazed youngster to Le Mans hopeful, but Heistand's track record proves he has earned his stripes the hard way.
Heistand has been racing professionally since 2005, but after a decade away from the sport, he returned to the track in 2018; it's safe to say he has finally entered his racing prime.
His return to motorsport began in 2018 by competing in the Porsche Mobil 1 Supercup, which is the toughest one-make series in the world.  Heistand put in strong performance after strong performance in the globe-trotting series that accompanies Formula 1.
In 2019, Richard raced for Aim Vasser Sullivan in the Lexus RC F GT3 in the IMSA Weathertech SportsCar Championship.  He was tasked with representing Lexus in their only motorsport and marketing program in North America. And represent he did, Heistand was behind the wheel for two series victories at Detroit and Mid Ohio with co-driver Jack Hawksworth.
"2019 was an amazing year for me.  It was nice to take the skills I developed in Europe and apply them in the premier sports car racing championship in IMSA.  It was rewarding to be able to capture a pole position and race wins in my rookie season against experienced, silver rated professional drivers," said Heistand.
Heistand now races for GRT Grasser Racing/Lamborghini in the IMSA Weathertech SportsCar Championship.  The factory-supported effort features Lamborghini factory drivers and is expected to contend for the win any time that it hits the track. The blue-ribbon races in that championship consist of the Rolex 24 Hours of Daytona and two of the most renowned motor-sport races in the world, the 12 Hours of Sebring and Petit Le Mans. The races are broadcast live on NBC and NBCSN.
"We had an unlucky Rolex 24, but I know the GRT Grasser Racing Team will come back strong.  I am happy to be with them in 2020 and know that we will be in the hunt at Sebring.  The attention to detail shows why they win the biggest races."
Yet it was the IMSA Weather-Tech Sportscar Championship competitor's auto-invite into the 2020 edition of the 24 Hours Le Mans, which is mounting to be his largest challenge.
Heistand explained, "I earned an auto-invite into Le Mans because I was the top bronze-rated driver in last season's GT Daytona Class. I've accepted the entry, and I'm part of a team that won't settle for anything less than an all-out win. Races like Le Mans is why I became a professional racing driver in the first place, and I can't wait for the green flag and the action to begin."
5 Common Personal Injury Case Types You Ought to Know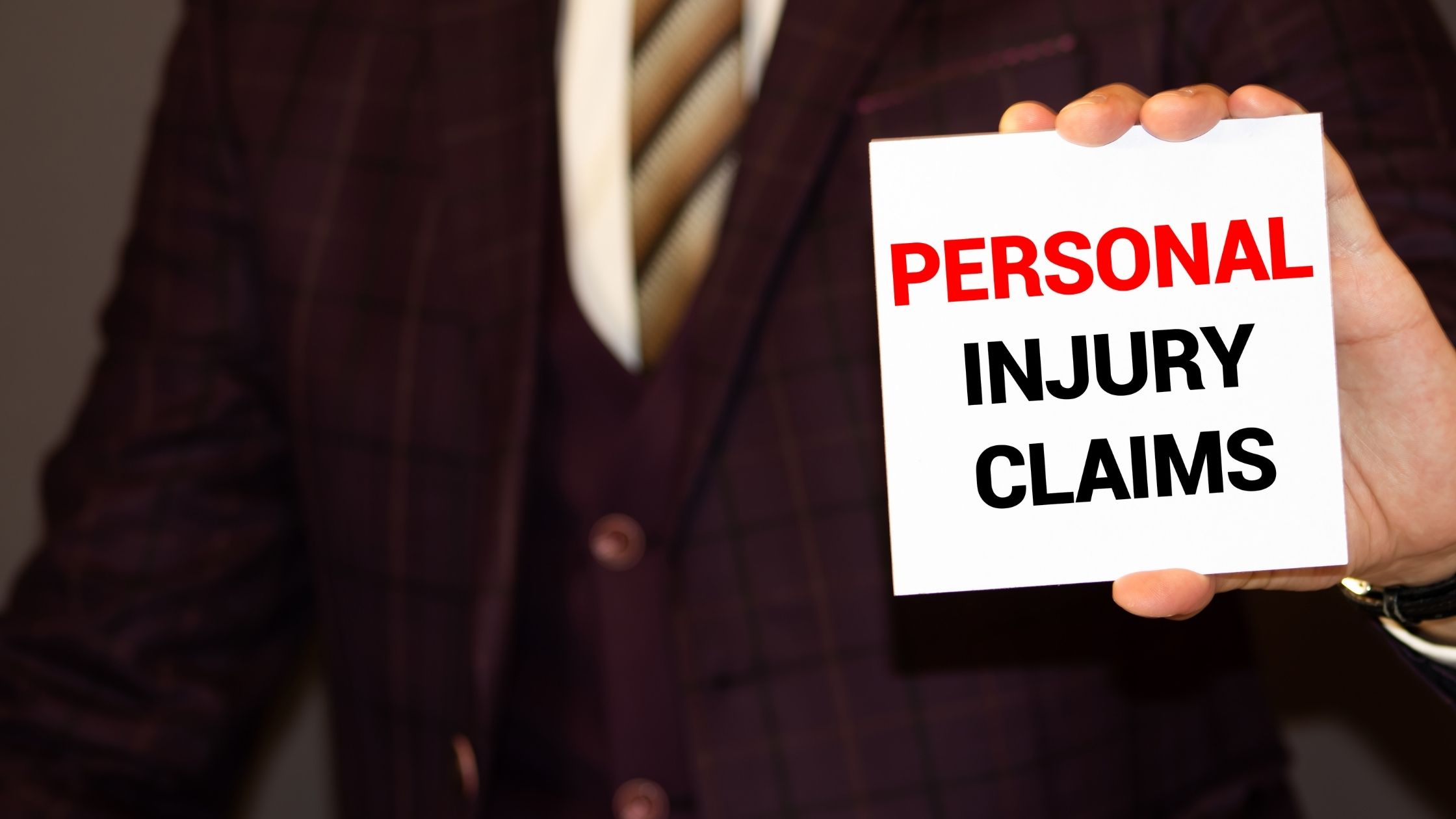 If you have ever been in a car accident or suffered a trip, slip, or fall incident, you know the end result can be weeks, months, or years of pain and suffering. As you seek to get back to full health, or at least to something close to normal, you'll want to know what help is available to you.  
The good news is that recourse is available should you suffer a personal injury due to another person's negligence. But you'll need the help of a personal injury lawyer to, first, determine if you have grounds to pursue a case and, second, build a solid case on your behalf.
You might be surprised to learn about the different kinds of personal injury cases recognized by law. 
According to the National Safety Council, there were 62 million injuries and almost a quarter of a million preventable deaths in 2021. So, severe mishaps happen more often than you might think. 
Keep reading to see five common types of personal injury cases to know about.
Motor Vehicle Accidents
The National Safety Council notes that there were 5.4 million medically consulted injuries due to motor vehicle mishaps in 2021, and the total costs for motor vehicle injuries were estimated at $498.3 billion. Costs include things like wages and productivity losses, administrative expenses, medical expenses, employer costs, and motor vehicle property damage. 
If you're involved in a car accident, the injuries sustained can be substantial. You'll be fortunate if you're left unscathed or perhaps with a few minor bumps and bruises. But severe injuries are an unfortunate possibility as well. 
Another thing to remember about motor vehicle incidents is that it's not just about drivers on the road — pedestrians, too, can file personal injury claims. Of the 1.3 million or so people who die each year in vehicle accidents worldwide, around half of them are pedestrians, motorcyclists, and cyclists. 
Slip, Trip, and Fall Accidents
Did you know that one out of four Americans who are over 65 years old suffer a fall annually? Owners of private residences and public establishments are required to ensure their properties don't present safety hazards to others. But falls don't just occur when people are out and about. They often occur in the workplace. 
In fact, slips and falls are the main reason for lost work days. And falls are the cause of over 8 million hospital emergency room visits each year.
Dog Bite Accidents
You might be surprised to hear that about 4.5 million people in the U.S. are bitten each year by dogs. Of that amount, around 800,000 people have to pursue medical attention after a dog bite. If a dog bites you, the costs could add up when you consider hospital visits, doctor appointments, and time off work.
Workplace Accidents
Many personal injury accidents take place when people are on the job. In such instances, you'll need to file a workers' compensation claim. Filers won't have to prove that their employer was at fault, but they're unable to sue for non-economic damages like pain and suffering under the workers' compensation system. 
A personal injury lawyer can, however, launch legal action outside of workers' compensation to sue for non-economic damages you're entitled to.
Product Liability Accidents
Another type of personal injury case involves product liability situations. If someone suffers an injury due to a consumer product deemed to be dangerous, a product liability case is possible. To prove such a case, you have to show there was a manufacturing defect, design defect, or inadequate warnings detailing the product's dangers. 
It's also vital to know that a case can be launched by someone who, while injured by the product, didn't buy the product. 
These are five of the most common types of personal injury cases. If you're injured and want to find out if you have a case, the best thing you can do is contact a personal injury lawyer. You can book a consultation and determine whether you have a case and the best course of action.