Richard Heistand Talks 2019, 2020 with GRT Grasser, and Le Mans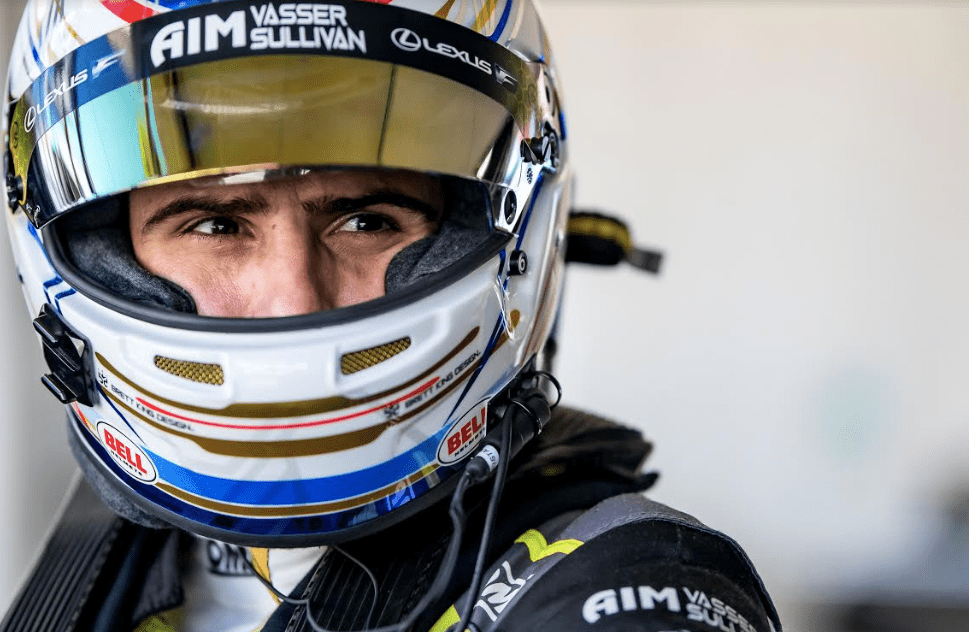 Third year sports car driver Richard Heistand is realizing a childhood dream in racing in the world's longest sports car races.
It's been one hell-of-a-ride from car-crazed youngster to Le Mans hopeful, but Heistand's track record proves he has earned his stripes the hard way.
Heistand has been racing professionally since 2005, but after a decade away from the sport, he returned to the track in 2018; it's safe to say he has finally entered his racing prime.
His return to motorsport began in 2018 by competing in the Porsche Mobil 1 Supercup, which is the toughest one-make series in the world.  Heistand put in strong performance after strong performance in the globe-trotting series that accompanies Formula 1.
In 2019, Richard raced for Aim Vasser Sullivan in the Lexus RC F GT3 in the IMSA Weathertech SportsCar Championship.  He was tasked with representing Lexus in their only motorsport and marketing program in North America. And represent he did, Heistand was behind the wheel for two series victories at Detroit and Mid Ohio with co-driver Jack Hawksworth.
"2019 was an amazing year for me.  It was nice to take the skills I developed in Europe and apply them in the premier sports car racing championship in IMSA.  It was rewarding to be able to capture a pole position and race wins in my rookie season against experienced, silver rated professional drivers," said Heistand.
Heistand now races for GRT Grasser Racing/Lamborghini in the IMSA Weathertech SportsCar Championship.  The factory-supported effort features Lamborghini factory drivers and is expected to contend for the win any time that it hits the track. The blue-ribbon races in that championship consist of the Rolex 24 Hours of Daytona and two of the most renowned motor-sport races in the world, the 12 Hours of Sebring and Petit Le Mans. The races are broadcast live on NBC and NBCSN.
"We had an unlucky Rolex 24, but I know the GRT Grasser Racing Team will come back strong.  I am happy to be with them in 2020 and know that we will be in the hunt at Sebring.  The attention to detail shows why they win the biggest races."
Yet it was the IMSA Weather-Tech Sportscar Championship competitor's auto-invite into the 2020 edition of the 24 Hours Le Mans, which is mounting to be his largest challenge.
Heistand explained, "I earned an auto-invite into Le Mans because I was the top bronze-rated driver in last season's GT Daytona Class. I've accepted the entry, and I'm part of a team that won't settle for anything less than an all-out win. Races like Le Mans is why I became a professional racing driver in the first place, and I can't wait for the green flag and the action to begin."
Experts Share 6 Critical First Steps to Take After an Accident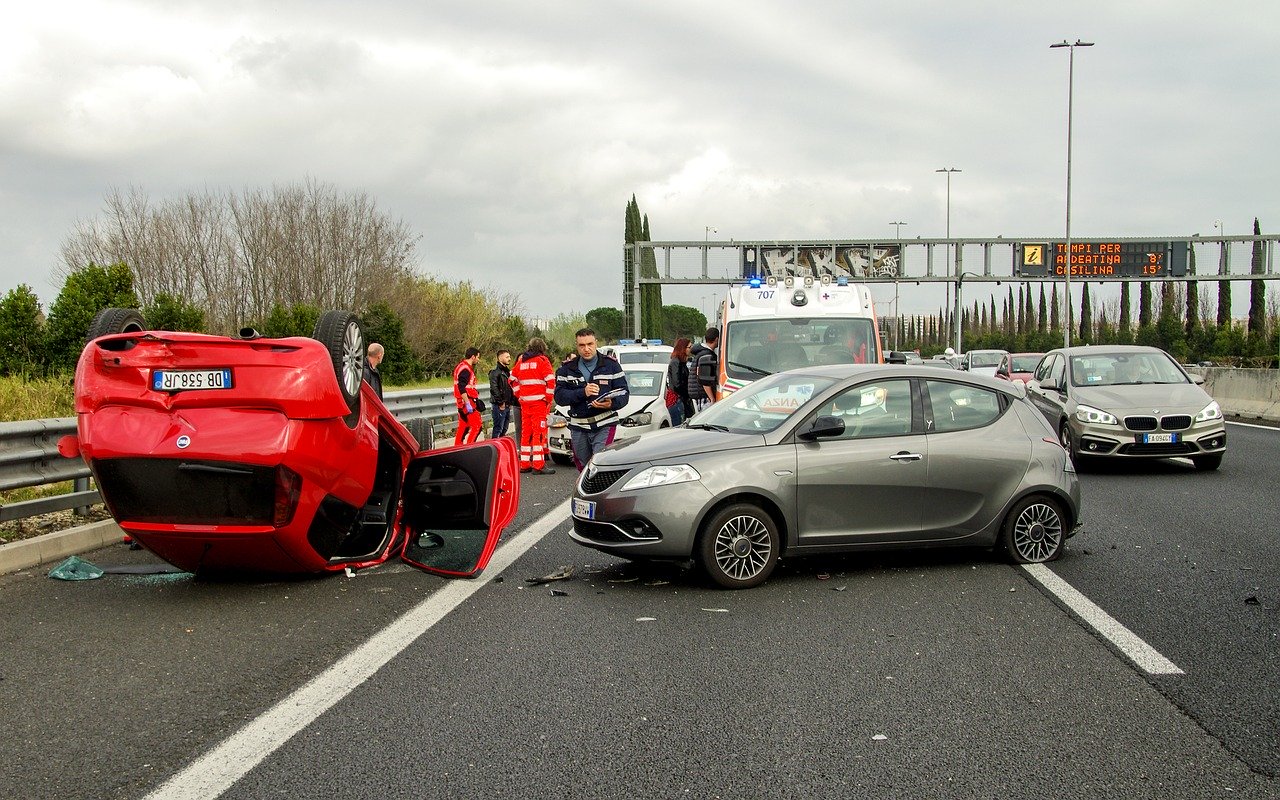 Accidents can occur at any time, any place and to anyone, even the most careful drivers. In the US alone, over 90 people lose their lives each day from road accidents. This results in over 6 million accidents that occur in the country in the span of a year.
With 3 million people getting injured each year, 2 million of whom get permanent injuries, its a clear indication that the possibility of someone being in an incident is relatively high. And, although numerous measures have been put in place to reduce these accidents, they still happen.
Different states have varying laws and procedures on how to deal with an accident. And, although there are still some common ones, some will vary based on the state. Among the most essential laws when it comes to car accident claims include:
 Statute of limitations when filing an injury lawsuit.
The fault versus no-fault laws
Limits on the possible compensation amount.
All these can be quite different from state to state. And, based on where you live, you need to fully understand the accident laws that govern that place. If you live in a state like Texas, which is among the top 10 states with the highest number of crashes per year, it will be essential to know the following facts:
Accident Laws in TexasBeing a fault auto insurance state, it means that in Texas, you can file a lawsuit or an insurance claim against the driver at-fault. Any driver in Texas can, therefore, be held accountable for injuries or damages they cause during a motor accident.
After an accident, the Texas law requires every driver involved in the accident to file a crash report, form CR-2. This ought to be done within the first ten days after the accident. The car crash reports are quite relevant when you need to file any lawsuit against the other driver, or want to claim compensation.
It's critical to note that if you want to file an insurance claim, a crash report is a must-have document. This is because it shows exactly what happened, and helps the insurance company or the court to determine who was at fault. Luckily, although each police department has its own registry of crash reports, they still use the same CRIS system. And all these reports are uploaded online.
This means that if the accident occurred in El Paso, you are able to access all of the El Paso police reports online and easily file your claim. All you need is the right information such as the date of the crash, location, and the vehicles involved, and you are ready to get your crash report.
Dealing with a Car CrashSo, how do you deal with an accident if you are caught in one? And, how do you overcome the frightening ordeal?
Well, here are the most critical first actions that you must undertake after an accident.
Pull Over, Turn on Blinkers, and Call 911
The first thing to do if you can is to pull over and turn on your blinkers to alert other drivers of the accident. You should then check the wellbeing of your passengers and, whether any of you have visible injuries or not, make sure to call 911.
If the accident is more serious and there are injuries and other damages, make sure to call the police. In fact, in some states, it's a requirement that you call the police after an accident. The police officer who comes to the scene will document the accident and complete an accident report. If no police officer shows up, visit the nearest police station and fill out the report yourself
 Exchanging Information
This is the second step, and which is also quite important. Ensure that you get the names, contacts addresses, insurance info, license plate numbers, driver's license number, and any other relevant information of the other driver(s). In case there are other passengers, also collect their contacts and names.
When talking to the other drivers whether you think they are at fault or not, always try to be friendly. However, make sure that you don't apologize or accept blame for anything. Let the insurance and the police decide which party is liable for the accident.
Talk to Witnesses
If you can move around, make sure that you talk to witnesses and pen down whatever they saw. Also, remember to obtain their names, contacts, and addresses.
You can even inquire from the locals if there have ever been any accidents in the same area.
Take photos
An easy way to document the scene is by taking pictures of that scene. They will help keep a record of what really happened there. A video recording will also be helpful.
Make sure to take pictures from every angle of the scene and to capture every detail. Right from the vehicles, any road signs, skid marks, road constructions, bends, and any other detail. Taking snaps of everything, including those that might seem irrelevant is quite essential.
The pictures will be useful in court in the event that you file a lawsuit, or help the insurance company to determine your compensation for the damages.
Get Medical Help and Keep Track of any Treatment
Whether you are feeling hurt or not, ensure that you visit the hospital for a checkup. You might not note any injuries immediately, but you could be injured internally so, see a doctor.
Also, keep a record of any treatment you receive as a result of the accident. Note down all the names of every doctor or physician that treats you during that period.
If you have missed any workdays, also record them, as well as any normal activities that you're unable to undertake due to injuries from the accident. All these are essential in determining the extent of damages and compensation.
Get in Touch With Your Insurance Company
Never forget to contact your insurance company. You can either call your agent or contact the company immediately. Calling them from the scene of the accident can be more useful.
Since the accident might have left you in shock, worried or upset, the police officer on site can give a more accurate account of the events to your insurance company than you. So, let them explain the situation.
Key TakeawayAccidents are never easy to handle or pleasant to be in. But how you handle the whole situation can make things easy or difficult later. Follow these tips and make it much easier.