Aspiring entrepreneur Abhay Pandya's take on how digital advertising is disrupting the traditional advertising tools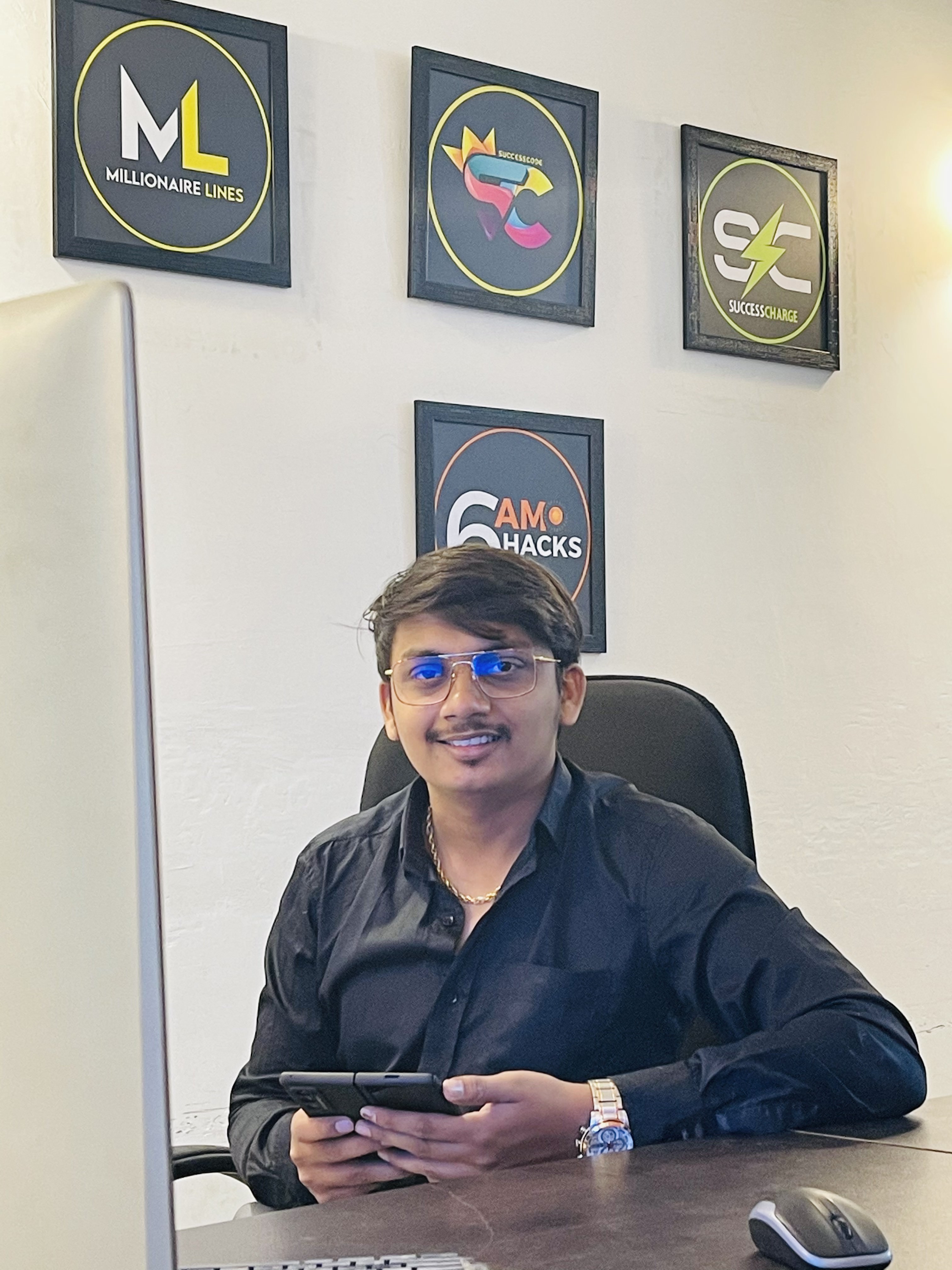 The traditional ways of advertising have become a thing of the past. Online advertising has become the new medium to reach out a wider audience. It has given rise to many digital entrepreneurs who have changed the game in the last few years. Many young talents, especially the millennials who have a terrific knowledge about social media are now making a successful career rather than opting for the mainstream corporate job. Abhay Pandya, an emerging name among the digital entrepreneurs opted to choose a career in social media and has excelled in it with the speed of the light.
Based in Bhavnagar, Gujarat, Abhay pursued a degree in Mechanical Engineering. However, after completing his studies, he chose to live life as an independent entrepreneur and not like a corporate employee. Through his excellent talent for content creation, he built some of the most reputed accounts on Instagram including 'millionaire_lines', 'successcharge', '6amhacks', 'successcode', 'trollscasm', 'istudentsfacts' and 'the.confused.indian'. With a reach of more than a million, he has proved his prowess as a talented content strategist. The digital entrepreneur while looking back at his journey feels blessed to leave engineering for a promising career in social media.
While he started working on these social media accounts during the last year of college, the motivation to keep moving forward happened when he built a network of 200K in the first two months. After that, there has been no turning back for Pandya. As of today, he has built a network of 15 million across social media with having done more than 20 online advertising campaigns. "While digital advertising might not replace traditional marketing entirely, but it has undoubtedly dominated a majority of the market. With the usage of the internet, social media and smartphones, it has given rise to businesses taking a digital route", stated Abhay. Apart from creating the best content over the web, Abhay has also been a consultant to many small-scale brands, businesses and influencers.
Through his unique digital strategies and tactics, Pandya has helped many brands to prosper over the digital space. Giving a classic example of how traditional means are replaced by digital means, Abhay Pandya explained people's preferences about shopping and payment methods. "E-Commerce websites have eaten half the share of retail outlets, and the UPI payments have made transactions easier rather than dealing in cash", he added. Staying up to date in this ever-changing world of social media, Abhay Pandya has got many things to explore, and we wish the best to him for his future endeavours.
Ecommerce guru Ludovico Apollonio Talks on Ways To Overcome Stress as an Entrepreneur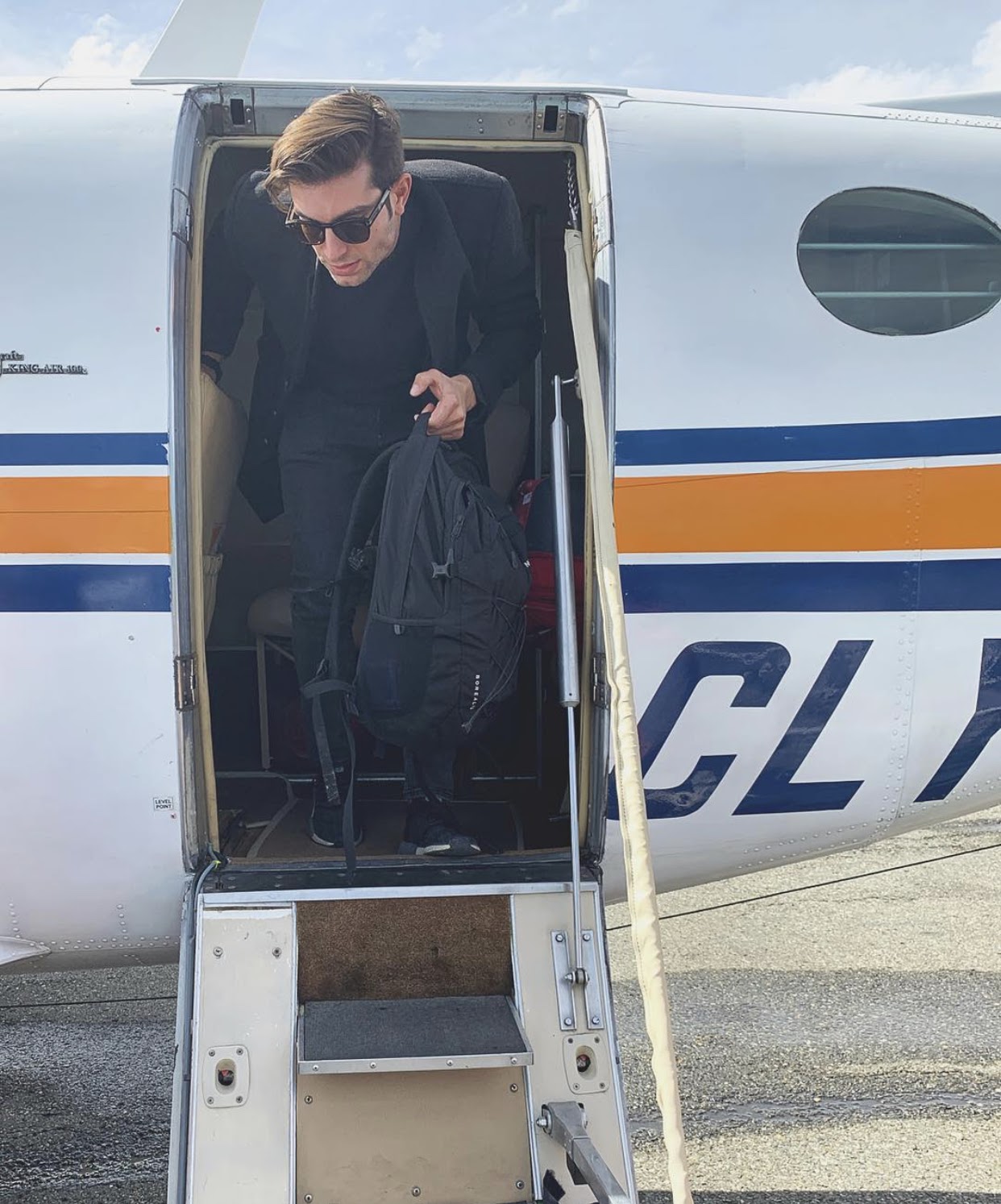 Ludovico Apollonio is a digital marketing genius. He is well known for his advanced digital marketing and sale techniques which have been proven to help brands grow and become more profitable. 
Just like every other individual, Ludovico had his share of roadblocks on his road to success. Being a millionaire at age 29, he has had to overcome a lot of stress and anxiety to achieve the success that he has today.
The life of an entrepreneur can be so stressful and overwhelming. There are times when you go through rigorous negotiations just to get a deal signed. All this makes you wonder if it is worth it. Little wonder a lot of entrepreneurs quit their startups due to being unable to take the pressure. When the mind starts to burnout from mental exhaustion, it causes the body to experience physical exhaustion. That's when the constant pressure finally catches up with you. 
Take it one step at a time 
Learning how to manage your stress takes a lot of practice, but you can and need to find a way to handle it as an entrepreneur. To Ludovico, focusing on his obstacles one at a time and addressing the most pressing problem first was how he taught himself to deal with stressful situations and not let them limit his capacity for greatness.
A lot of people focus on too many of their problems at once, which is why they get stressed out so much.  It is better to focus on one thing at a time. Enjoy it, and take the most pleasant memories of it into the next experience. If things get too overwhelming in your life, Bachr recommends taking a break from your troubles by engaging in something relaxing or satisfying. 
"For me, I like to travel, meditate, and exercise as a way to escape my stress for a while. You'd be amazed at how much better you will feel afterward," says Bachr.
Stay Focused and Dedicated
The road to success involves working through each step to arrive at the next one, with each step motivating and inspiring you to press on without fail. All successful entrepreneurs have dealt with obstacles before. It is the way you get around those obstacles that will determine your level of success.
Ludovico would never have been successful if he wasn't determined and dedicated. He was passionate about his career and gave all his best shot to become a  successful digital marketer today.
The majority of the important things on earth have been accomplished by individuals who kept on trying and stayed dedicated because nobody else would have done it for them. Ludovico offers the following advice on how to keep focus.
"No matter how tough things get, do not give up on your goals. If you have to find a mentor who can guide you through times of difficulty and uncertainty, then do it."
How Ludovico climbed the ranks to achieve the monumental success he has today?
Today, Ludovico has started numerous successful businesses both online and offline and he started his marketing and consulting agency that teaches other entrepreneurs the skills they need to succeed.
The biggest takeaway I got from learning more about Ludovico Apollonio's story is to stop trading your time for money, learn how to make money online, and to surround yourself with the right mentors in life. Ludovico Apollonio's story is truly inspirational and he is definitely one of the top 30 under 30 entrepreneurs to watch out for in 2021.