Atrial Fibrillation: Causes, Diagnosis, and Treatment Methods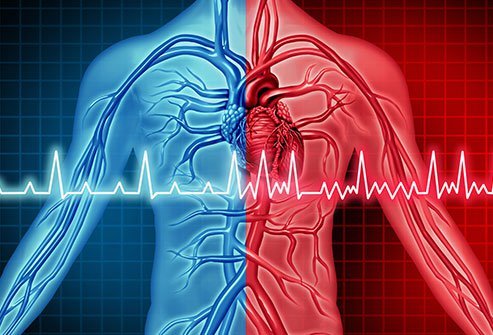 Atrial fibrillation or AF is a condition associated with irregular heartbeat or arrhythmia. It occurs due to a disturbance in the electric signals of your heart. It affects many people across the globe and underlying conditions are the main predisposing factors. Dr. Rishin Shah treats atrial fibrillation in Frisco using advanced procedures and techniques. Before seeking treatment, here is everything you need to know about atrial fibrillation.
Overview
Atrial fibrillation affects the top chambers of your heart, also known as the atria. There are some other types of arrhythmia known as ventricles that affect the lower chambers. However, these are more serious than atrial fibrillation.
The atria are the gateway to the heart and use electric signals to pump blood. The ventricles are the exits and where the blood passes for supply to the other body parts.
With Atrial fibrillation, the electric signals are disorganized, irregular, rapid, and affect your heart's efficiency. Subsequently, your heart beats very fast, at approximately 150beats/second. 
Failure to seek treatment can have devastating effects on your quality of life. However, with the right treatment, you can lead an active life.
Complications of atrial fibrillation
Lack of treatment for atrial fibrillation can increase your risk of developing a heart attack or stroke. Your risk increases threefold due to the rapid and chaotic contraction of the atria. Instead of your heart beating normally, the atrial becomes agitated and fails to circulate blood normally.
Blood collects in the small tissues surrounding the heart and clots can form from the stagnant blood. Eventually, the clot finds its way to the brain, interrupts blood circulation, and causes a stroke.
The risk of atrial fibrillation occurs more as you grow old, people above 40 years are likely to suffer from this condition. Also, if there is a history of high blood pressure, heart attacks, and diabetes, then there is an increased risk of developing this condition.
Studies reveal that the administration of blood thinners can significantly reduce the risk of atrial fibrillation.
Atrial fibrillation can increase the risk of heart failure where the heart fails to circulate blood to the body as it should. With time the heart weakens and eventually fails to function.
Causes of atrial fibrillation
The main risk factor is arterial hypertension, heart failure, and coronary artery disease that causes a heart attack. Also, coronary bypass surgery complications can cause this condition. Others are cardiomyopathy, pericarditis, or the inflammation of the heart and damage to heart valves.
You can also get this condition through hyperthyroidism or an overactive thyroid gland, and pulmonary embolism. Some factors such as alcohol consumption, unhealthy weight, and sleep apnea are easy to manage.
Diagnostic and treatment
Your doctor examines your medical history and the risk factors before recommending treatment. Treatment involves managing the risk factor, your specialist may apply some interventions to control the irregular heartbeat. Dr. Rishin Shah may prescribe medication to slow down the heart rate and perform a catheter ablation to prevent a recurrence.
People with atrial fibrillation lead a normal life with treatment and control. Contact Dr. Rishin Shah at Prime Heart and Vascular for assessment and treatment.
Frontier Dental Lab's Direct-to-Consumer Marketing Connects Dentists and Patients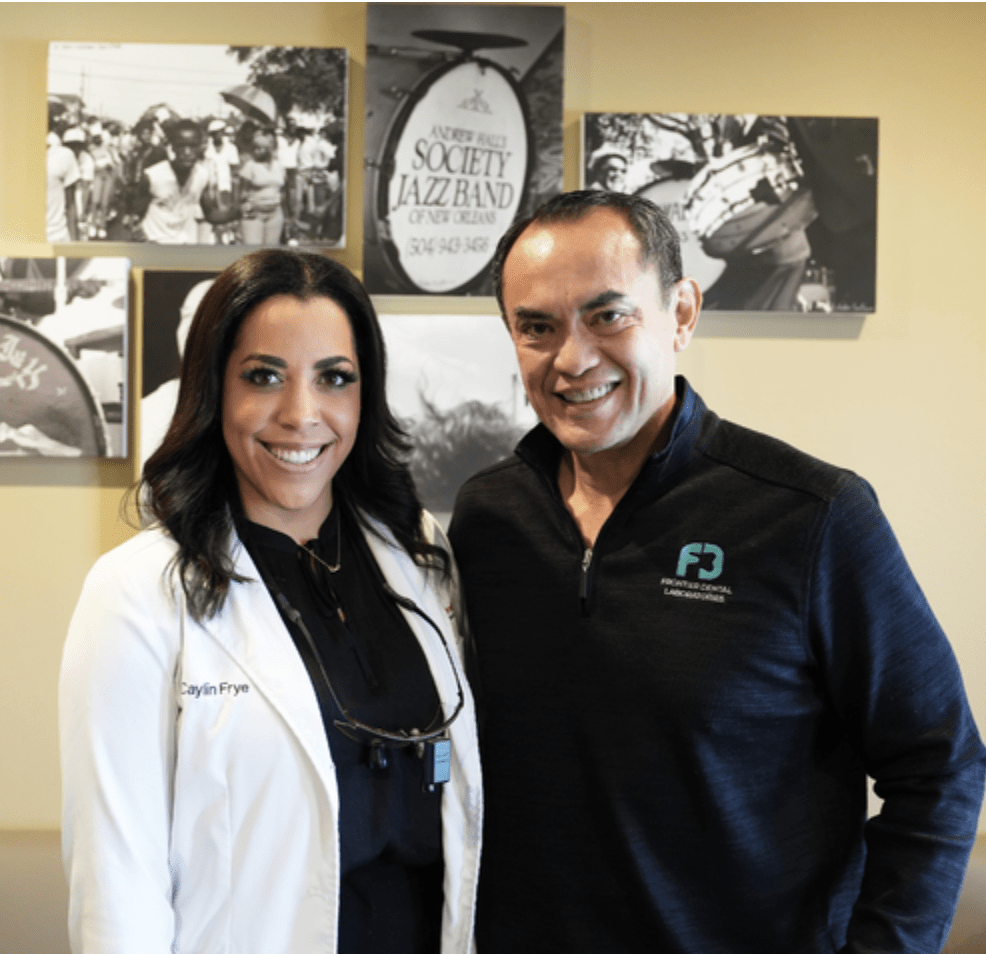 Dr. Caylin Frye, a cosmetic dentist at Mid-City Smiles in New Orleans, has worked in the dental industry for over two decades. In all that time, she has never had a dental lab bring a patient to her office door. However, that's exactly what happened when Frontier Dental Lab Group connected her with Ignacia Soto-Aguilar.
The inspiration behind Frontier Dental Lab's direct-to-consumer campaign
Gil Villavecer, Chief Marketing Officer at Frontier Dental Lab Group, was well aware of two key factors influencing Frontier's marketing strategy. First, he knew his clients were dentists who tended to stick to traditional marketing methods as simple as word of mouth. Second, he knew that most people didn't realize dental labs even existed. For these reasons, labs like Frontier have historically been absent from the direct-to-consumer marketing space. 
"I like to be a trailblazer," says Villavecer. "My lightbulb moment came when I realized that we have far more horsepower than the average dentist. After all, what dental office has a full-time marketing department? To better serve our dentists, I shifted our approach to a direct-to-consumer campaign."
Villavecer's first hurdle was introducing Frontier Dental Lab Group to a public that, up until that point, had been unaware of its existence. In general, dental labs have avoided digital marketing, but Villavecer knew the internet was the only way forward. So, Frontier uploaded educational clips to YouTube and fired up an Instagram account with a new mission to "Educate, Entertain, and Connect."
Frontier Dental Lab's DTC marketing in action
Frontier Dental Lab's most innovative initiative is its Smile Simulations. Through this program, potential patients upload selfies to Frontier's website and receive before and after pictures showing the possibilities of a smile makeover.
Soto-Aguilar first encountered Frontier Dental Lab through the Smile Simulation initiative and was blown away by her digital makeover. "The assessment was so quick and personal," she remembers. "I received my before-and-after shots in an hour, and I couldn't believe the amount of detail that Frontier put into it. That was my first insight into how much Frontier cares about its patients. They enabled me to visualize exactly how I would look with a new smile."
Along with the Smile Simulation, Frontier Dental Lab sent a list of seven Trusted Frontier Dentists in Soto-Aguilar's area who could make her simulation a reality. "We try to make research easy for people," says Gil. "We believe that educated consumers are the best consumers."
Frontier Dental Lab builds trust between dentists and patients
For convenience, Frontier linked each cosmetic dentist's Instagram profile. When Soto-Aguilar clicked on Dr. Frye's Instagram account, she felt an instant connection. 
"Dr. Frye and I are both artists," she explains. "I saw the care she put into her online presence and knew I would be in good hands. In this digital world, we put our work out there to show our clients what they can expect before we ever meet them. It's visual and very intimate."
Soto-Aguilar's trust in Dr. Frye grew with every new piece of information she learned. She scanned through before and after shots of smiling patients and read a feature article about Dr. Frye dancing with her clients. Above all, she was struck by Dr. Frye's honesty in describing her practice. 
"I felt like I already knew her," recalls Soto-Aguilar. "She wasn't trying to sell anything to me. She was just talking about her passion for beautiful smiles."
Within two days of uploading her selfie to Frontier Dental Lab's Smile Simulation Center, Soto-Aguilar was talking with Dr. Frye in her office as if they had known each other for years. At that consultation, she scheduled an appointment for 20 veneers.
Dr. Frye says this is the most straightforward case she has closed in 21 years because of the foundation of trust established before the consultation. "Ignacia contacted me through the email from Frontier Dental Lab and was so excited that she even brought the smile simulation to our consultation. By the time we met, she trusted my work as a cosmetic dentist and Frontier's work as a dental lab."
In fact, Dr. Frye was so thrilled about the direct-to-consumer marketing that connected her to Soto-Aguilar that she shot a text to Villavecer that day: "Hey, Gil! Super cool story! A patient went through the smile simulation on your site, you sent her my info, and she's coming in tomorrow. That's the power of your marketing in the flesh!"
Villavecer counts that among the most exciting messages he has ever received. The only one he might enjoy more came days later from Soto-Aguilar. Along with pictures of her new smile, she texted: "Hi, Gil! You'll love to see this! My smile is just how you imagined it!" 
Currently, Frontier is focusing on harnessing the power of digital marketing to reach consumers. Its ground-breaking efforts to Educate, Entertain, and Connect potential patients prove that this marketing campaign is about much more than sales — it's about building relationships and helping potential patients imagine the possibilities.