Atrial Fibrillation: Causes, Diagnosis, and Treatment Methods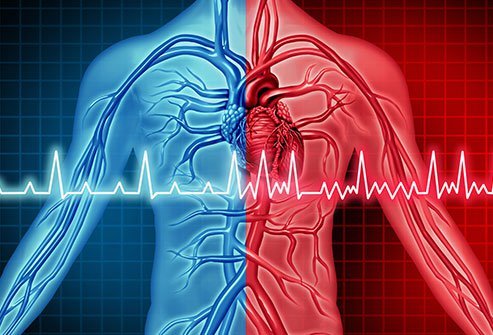 Atrial fibrillation or AF is a condition associated with irregular heartbeat or arrhythmia. It occurs due to a disturbance in the electric signals of your heart. It affects many people across the globe and underlying conditions are the main predisposing factors. Dr. Rishin Shah treats atrial fibrillation in Frisco using advanced procedures and techniques. Before seeking treatment, here is everything you need to know about atrial fibrillation.
Overview
Atrial fibrillation affects the top chambers of your heart, also known as the atria. There are some other types of arrhythmia known as ventricles that affect the lower chambers. However, these are more serious than atrial fibrillation.
The atria are the gateway to the heart and use electric signals to pump blood. The ventricles are the exits and where the blood passes for supply to the other body parts.
With Atrial fibrillation, the electric signals are disorganized, irregular, rapid, and affect your heart's efficiency. Subsequently, your heart beats very fast, at approximately 150beats/second. 
Failure to seek treatment can have devastating effects on your quality of life. However, with the right treatment, you can lead an active life.
Complications of atrial fibrillation
Lack of treatment for atrial fibrillation can increase your risk of developing a heart attack or stroke. Your risk increases threefold due to the rapid and chaotic contraction of the atria. Instead of your heart beating normally, the atrial becomes agitated and fails to circulate blood normally.
Blood collects in the small tissues surrounding the heart and clots can form from the stagnant blood. Eventually, the clot finds its way to the brain, interrupts blood circulation, and causes a stroke.
The risk of atrial fibrillation occurs more as you grow old, people above 40 years are likely to suffer from this condition. Also, if there is a history of high blood pressure, heart attacks, and diabetes, then there is an increased risk of developing this condition.
Studies reveal that the administration of blood thinners can significantly reduce the risk of atrial fibrillation.
Atrial fibrillation can increase the risk of heart failure where the heart fails to circulate blood to the body as it should. With time the heart weakens and eventually fails to function.
Causes of atrial fibrillation
The main risk factor is arterial hypertension, heart failure, and coronary artery disease that causes a heart attack. Also, coronary bypass surgery complications can cause this condition. Others are cardiomyopathy, pericarditis, or the inflammation of the heart and damage to heart valves.
You can also get this condition through hyperthyroidism or an overactive thyroid gland, and pulmonary embolism. Some factors such as alcohol consumption, unhealthy weight, and sleep apnea are easy to manage.
Diagnostic and treatment
Your doctor examines your medical history and the risk factors before recommending treatment. Treatment involves managing the risk factor, your specialist may apply some interventions to control the irregular heartbeat. Dr. Rishin Shah may prescribe medication to slow down the heart rate and perform a catheter ablation to prevent a recurrence.
People with atrial fibrillation lead a normal life with treatment and control. Contact Dr. Rishin Shah at Prime Heart and Vascular for assessment and treatment.
Weight Management Strategies to Help You Stay in Shape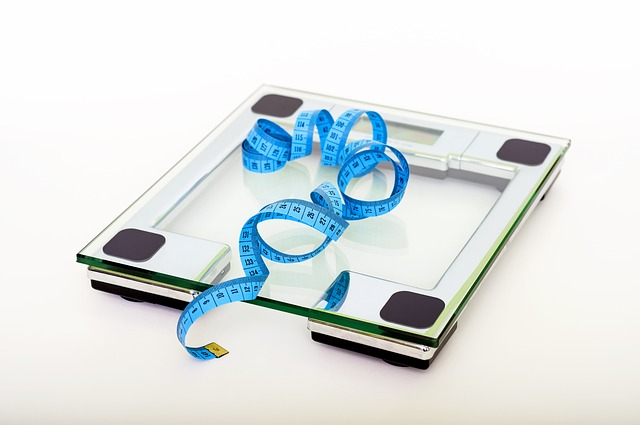 When measuring your body mass index (BMI), your weight and height must go hand-in-hand. If your BMI is 35 and over, you are considered overweight or obese. If it falls below that range, you are going in the right direction. However, most people only get worried about their weight when it poses a health risk. Seeing a specialist for weight management in Lady Lake is a surefire way of evading health risks and improving your quality of life. Here are some of the strategies the Integrated Family Medical Center team applies to help you achieve your weight goals.
Weight management specialists advocate for physical activity to reduce individuals' weight
Engaging in physical exercises is one of the best weight management strategies that most specialists champion for. However, not everyone is cut for intense physical activities, but that is not an excuse to be dormant. Weight management can tailor a suitable physical program depending on your current medical condition, the intensity of the previous activity, and individual preferences. If you are unfit for intense exercises, your doctor may find something else for you to do.
They instill good behavioral and lifestyle habits for weight management purposes
The primary goal of behavioral and lifestyle modification as far as weight management is concerned is to help individuals understand the relationship between their decisions and the consequences of their actions. If you take processed foods regularly, your body will likely be affected by high-calorie intake. Behavioral and lifestyle adjustments are treatments that aim at helping you adopt healthy eating. Once you stick to a healthy pattern of eating, you will not have trouble gaining weight. The treatment program also involves exercise programs, nutrition education, and social support.
Weight management champions for a healthy diet
When joining a weight management program, you are given weight loss and weight maintenance options to improve your quality of life. Apart from physical activities, your doctor also incorporates dietary restrictions. For example, your doctor may ask you to reduce your protein, fat, and starch portions to see if your body responds to the dietary restriction. Remember, the primary goal of nutritional restrictions is not to starve your body of essential nutrients. Instead, it proves that your diet plays a significant role in determining your rate of weight loss.
Weight management and support services go hand-in-hand
If you are struggling with losing or maintaining your weight, know that you are not alone. Many people do not know where to seek support systems. The success of a weight management program also depends on emotional support. If your doctor concludes that your weight gain is due to mental concerns, they can link you to a mental wellness specialist to help you cope with your problem.
See a weight management specialist to address your weight problem
Weight gain presents health risks that may put your life in great danger. The earlier you seek weight management services, the better your chances will be when reducing or maintaining your weight. To learn more about weight management strategies, call your specialist today.