Beirut Blast Documentary Wins International Awards: Fadia Ahmad's "Beirut, the Aftermath" Continues International Festival Run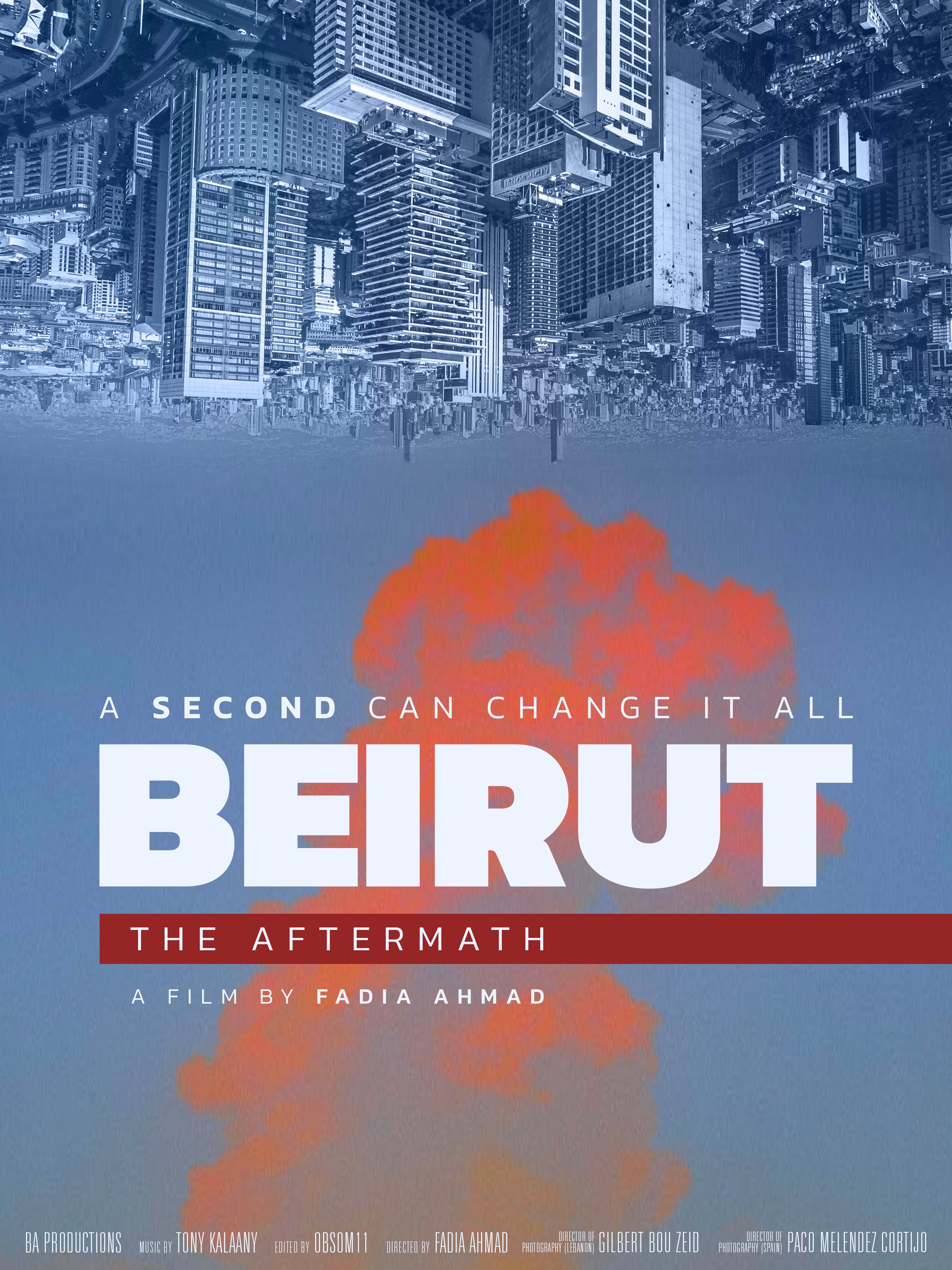 Lebanese Spanish photographer and director Fadia Ahmad continues an ongoing search for home in her latest film, "Beirut, the Aftermath". A long standing member of the Lebanese art scene, recently through World Art Collector, where she participated as a judge for the organization's Incubator initiative, Ahmad's latest project draws inspiration from her city and its many recent struggles. Raised across the sea from her native Lebanon, Ahmad longed as a child to return to the country that had pushed her and her family away. In 2003, she did exactly that, returning to begin her most widely recognized series "Beyrouth | Beirut" as a means to answer a critical question that followed her: Where do I belong?
Shot along her daily walk through the historic Mar Mikhael and Gemmayze neighborhoods towards the Downtown and Ain Mreisse districts of Beirut, "Beyrouth | Beirut" chronicles what it really means to rediscover one's own home. While inadvertently reconciling with a missing piece of her own identity, one lost to exile and war, Ahmad captures a dynamic portrait of a city beset with both tremendous beauty and unfading scars.
This very same corner of the city became the epicenter of unspeakable tragedy last year in August, when a warehouse explosion in the Port of Beirut sent shockwaves into the city, killing hundreds, wounding thousands, and leveling many of the historic facades Ahmad had come to know on her daily path. The questions that brought her to produce her first breakaway series "Beyrouth | Beirut" led her to pick up her camera once again, this time to create her first ever film "Beirut, the Aftermath". A testimony to both the strength of the survivors as well as the continued injustice suffered at the hands of the corrupt regime responsible, the short documentary film stands out for taking an unwavering stand to resist erasure. First time director Ahmad masterfully captures the ethos of a city routinely threatened with destruction, yet somehow never ceasing to find new ways to rebuild and heal.
"Beirut, the Aftermath" has already received recognition at a number of International Film Festivals this season, including the recent Lebanese Film Festival in Canada- Montreal, where the film won 2nd place in the short films category. Earlier this year, Ahmad received recognition from the Argenteuil Film Festival in France, winning best feature documentary during the July edition. The Argenteuil Film Festival announces official selections and awards every month, with the prizewinners convening each year for the festival's annual ceremony to compete once more for higher honors. This season's annual ceremony will take place on May 22nd, 2022.
In August "Beirut, the Aftermath" was awarded Best Half-Length Film at the Five Continents International Film Festival. Ahmad herself won Best Female Director for a feature film. In addition to these awards, the film won Best Poster for Wafic Dabbous's design and received special mention for Feature Film Production.
Still ahead lies a number of other high profile festivals, including the Rabat International Author Film Festival in Morocco, with its 26th edition currently scheduled for December 15th-23rd. Organizers for the event believe the festival allows cinema to function as "another country on the map", presenting cinema as an effective 'nonplace' wherein all people can be imagined as citizens, while simultaneously inviting audiences to expand both their awareness and imagination. This expressed purpose makes Ahmad's film the perfect addition to the festival's ethos. "Beirut, the Aftermath" will compete in the Short Film category this December.
Additionally, the film will be presented from November 30th to January 9th at the Peoria Riverfront Museum and Scottish Rite theater as part of a benefit supporting recovery efforts through the Lebanese American University Medical Centers. There will also be a concert at the event by accomplished pianist Dr. Tony Karam. In tandem with the showing, the Peoria Museum will feature a solo exhibit showcasing a photography series by Ahmad released as a companion to "Beirut, the Aftermath", highlighting through pictures the major themes of her documentary.
In an era of profound change, Ahmad's life spent in exile, her pursuit of meaningful return, and her reconciliation with complicated roots prove relevant to a global audience. A must see feature for anyone interested in universal themes of heritage, loss, and remembrance, Fadia Ahmad's "Beirut, the Aftermath" continues to win well earned recognition as the festival season carries on.
D KIRK pulling in crowds with his sensational rap music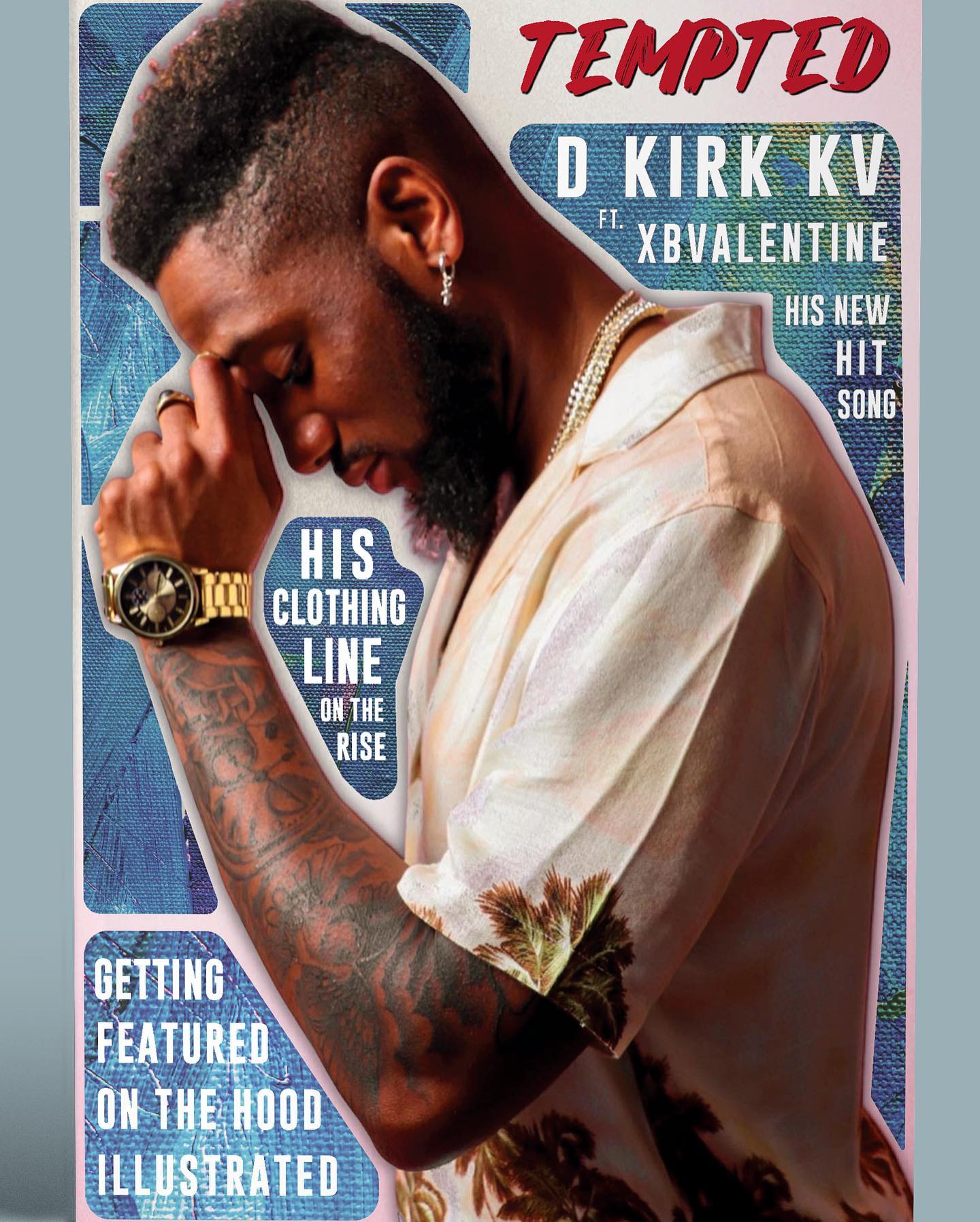 DKIRK KV is a name that doesn't need an introduction among hip-hop music lovers anymore. The rapper has made a mark in the music industry in a very short time thanks to his phenomenal music-producing skills. 
DKIRK KV's exceptional musical talent comes from his childhood. The US rapper's father was a DJ who played all around the world. Hence, the music star had early access to music and its different sounds. The artist says, "My ears were engulfed by the sounds of Nelly, LL Cool, Michael Jackson, and Seal Paul." 
The half Jamaican and half American singer hails from Philadelphia, Pennsylvania. He says that music officially came into his life in 2013. Kirk shares that he developed a love for the flows and rhythms of music, and set out to make his own mark in the music world. He is aware that his music has a great following already amongst youngsters and new rappers who see him as a solid role model. Even his contemporaries look at him with respect and admiration.
The rapping star describes his genre as rap and his style of music as dance hall. DKIRK KV himself has a list of people he wants to collaborate with. He says that those on the top of his list are Chris Brown, Tyga, Kid Ink, Big Sean and Tory Lanez. Even though each one of these artists have different vibes and music styles, D Kirk KV wants to get their guidance and be able to experience their process of creating music from up close. In a sense, all these artists are the rapper's ideal musicians!
However, Kirk's biggest inspiration is the Notorious B.I.G. The hip-hop star says that he can relate to BIGGIE in a lot of ways; he loves how much BIGGIE's music is about culture and never giving up in life. He says that he's learnt that one must constantly keep pushing themselves if they want to grow as an artist and make their name in the music industry.
One thing that he loves about music is that it is so personal and individualistic. One can pour their personality into their music and bring forward different perspectives through their sound. Nobody is restricted to only one sound, which makes the process of producing music and songs much more enjoyable. 
Sharing his goals for 2023, the rapper says that he wants to accomplish all his dreams and become a top choice musician. He says that it would be a dream cum true if he were on the BET Cypher list, which is a great recognition for a hip-hop artist! When asked what would he be doing if he were not a musician today, DKIRK KV says that he probably would have been a professional fitness trainer if he were not giving his all to music.  
At the moment, Kirk is working hard at building his influence on social media by making reels, having photoshoots, and engaging with his followers. However, it's not only music that keeps this musician busy. Outside of music, DKIRK KV has a clothing line called D&J clothing. He is currently working on expanding the clothing line with his business partner. He plans to expand his clothing line to multiple locations. 
D Kirk sees himself having released multiple albums, gone on various music tours; and having dropped collaborations with his favourite artists in the next five to ten years. He believes in "being a smart business man with constant success". When asked how he would adjust to being away from home while touring for an extended period, the musician says that while it might be difficult initially since he loves following a routine, he thinks he would adjust quickly too. He says that he has waited for this success for a long time and worked really hard at it, so he is looking forward to enjoying it.
Talking about his brand new song named Tempted Ft xBvalentine, Kirk says, "This song has a very different type of sound that puts you in the mood to dance all night". The hip-hop and R&B singer is available on all social media channels as D Kirk (KV).