Best Business Plan Competitions For Entrepreneurs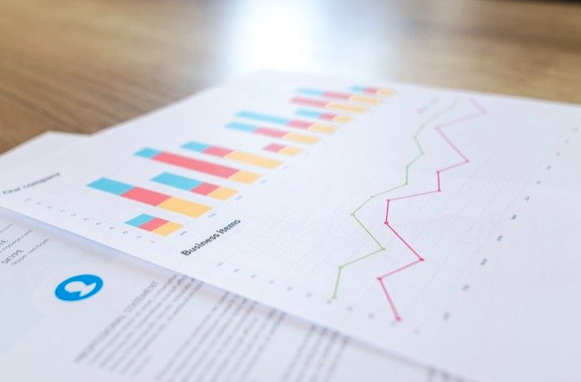 As an entrepreneur, sometimes it may seem like your idea is everything. After all, without your ingenious idea, there is no company to build. Yet, there are many steps to take in order to develop that idea. Having a strong business plan is a must.
Through the research and writing it requires, the plan takes what was initially nothing but an innovative idea and makes it into a possibility. It helps you lay out every conceivable aspect of your business, including the executive summary, a company and team description, the copyrights involved, your market research, and the business' financial plan.
Each section allows the reader to get to know your business, its profitability, expenses, and market impact. They also help you and your team to keep track of the company's growth through the weeks, months, and years.
In any startup business plan that you may download from the best business templates site, the most important function is its ability to attract funding, and not simply through loans, investors, or credit unions. A strong business plan can bring your company independent capital through business plan competitions, a well-capitalized but underutilized resource for entrepreneurs.
The competitions usually consist of elaborating on your business idea in a concise business plan, a pitch deck presentation, and (often) a display of the company's product or service. The presentation is done in front of an acclaimed panel of judges formed by local industry leaders, other investors, or entrepreneurs.
The panel judges your presentation based on the competition's specific criteria and performance metrics. On some occasions, like during the 2005 Rice University Business-Plan Competition, the venture capitalists present can offer the participants even more than the original prize.
You can find business plan competitions focused on a variety of markets. Some are focused on a single industry, some are specifically for college startups, and others are open to anyone with a great marketing and financial plan. Here is a list of five competitions you could apply to.
tecBRIDGE Business Plan Competition
For over two decades the Northeastern Pennsylvania based organization now known as tecBRIDGE has made an effort to promote technology-based economic development, entrepreneurship, and innovation in its region.
Since 2002, the tecBRIDGE Business Plan Competition has been a platform for their mission. The competition is divided into collegiate and non-collegiate divisions. Non-collegiate participants must have gross revenue of $250k or lower since the founding of the business. They must also submit a plan which identifies commercial solutions for technical products or services. Team registration deadlines for the annual competition are due in February.
Milken-Penn GSE Education Business Plan Competition
For 10 years, Penn GSE and the Milken Family Foundation have joined forces to help kickstart educational businesses. The Milken-Penn GSE Education Business Plan Competition allows educational entrepreneurship ventures from around the world to present their plans in front of a panel of industry experts.
The ventures can address any educational issue, from workforce learning to early childhood education to special education, but they may not have raised nor earned more than $500k in gross revenue since their legal foundation.
Besides the usual sections of a business plan, the competition's application includes the submission of a digital slide deck presentation with a maximum of 15 slides and a 60-second video pitch. The annual competition is a great platform for potential funding and for great networking.
Citizen Entrepreneurship Competition
In 2001, German professor Günter Faltin started the Entrepreneurship Foundation with the goal of helping people of all ages around the world to create sustainable businesses. The foundation's Citizen Entrepreneurship Competition is meant to encourage business owners and innovators around the world to do just that.
Their venture, project, or idea must have some sort of societal impact which affects one or more of the United Nations' 17 Sustainable Development Goals (SDGs). The SDGs include poverty, world hunger, health and well-being, quality education, responsible consumption and production, and development of industry, innovation, and infrastructure.
The competition is divided into a Youth section for those between the ages of 13 and 29. The Adult Citizen Entrepreneurship category serves applicants who are 30 years old and older.
Get in the Ring
Frustrated by the number of startups they saw fail every year because of funding and resource needs, the technology scouting company Unknown Group created Get in the Ring. The group's goal is to give these ventures the tools they need to thrive, and they do so through three platforms—a competition, a challenge, and a global meetup.
The annual competition, which began in 2012, invites entrepreneurs with ventures that contribute to the solving of today's grand challenges. It is divided into five competitions that meet different needs—clean energy, food and agriculture, health, workforce augmentation, and impact (which focuses on the SDGs).
The winners of the competition are welcomed to the global meetup, a three-day retreat where startups from 150 countries present their innovations to hundreds of investors, industry experts, and other business owners.
Rice Business Plan Competition
For 20 years, Rice University's competition has given collegiate entrepreneurs a chance to get real-world experience and opportunities in business launching. Only two of the team members need to be Rice students and another member must be a graduate-level student. The competition is aimed at businesses in the sectors of energy and sustainability, science, technology, and other innovation.
The application consists of a 20-question survey and the submission of a two to five-page executive summary. Participants are encouraged to add a 60 to 120-second video pitch. Only 42 of the hundreds of annual applicants get a chance to participate in the competition, where a group of 200 judges made up of industry leaders, venture capitalists and national investors choose worthy winners.
Last year, more than seven teams won awards of $100,000 or more.
Choose the right competition for your business, prepare your plan, and pitch for when the deadlines open and get ready to compete.
Fitness Dating Brand, FITFCK, Expand Into Influencer Management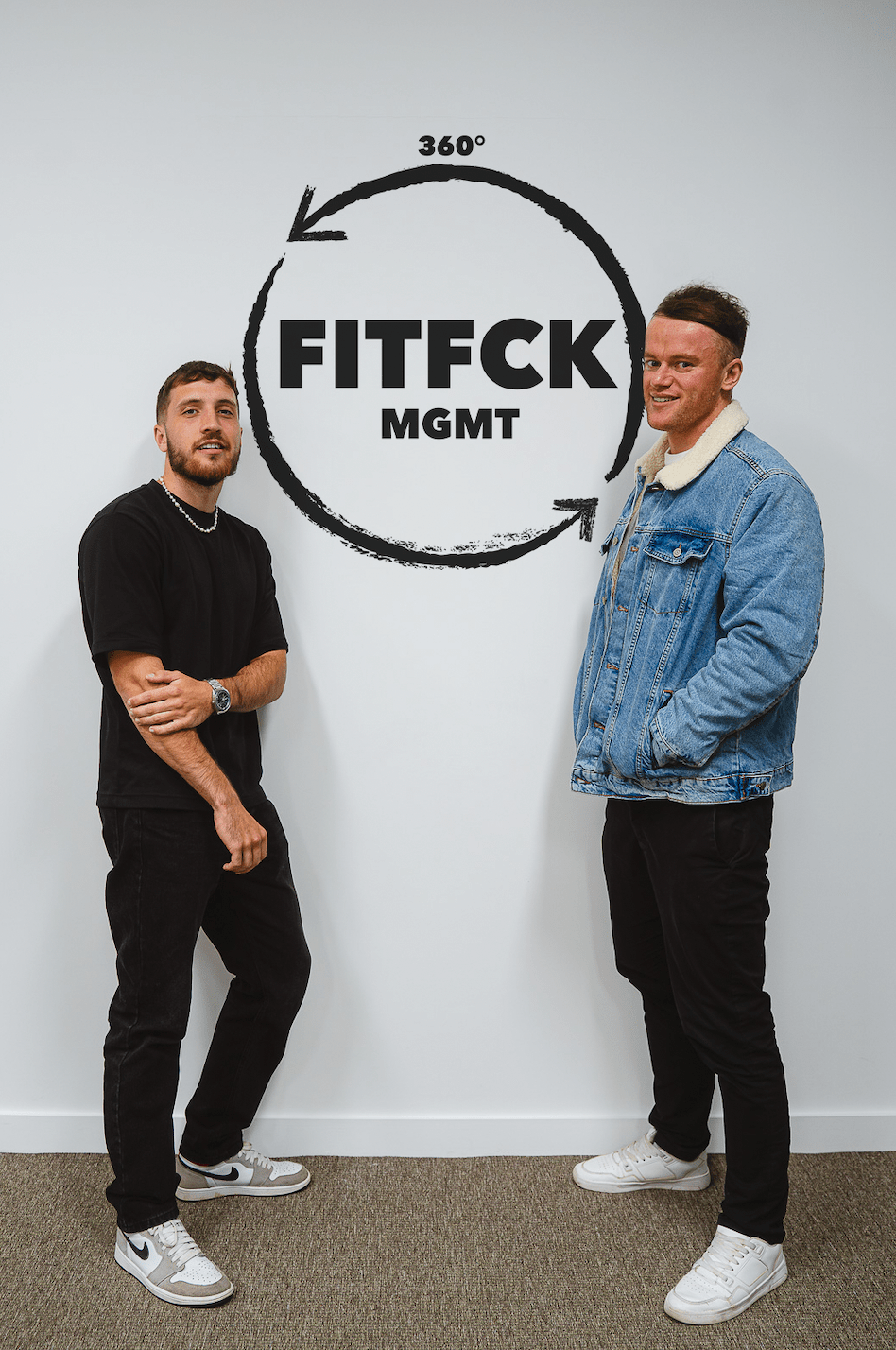 Fitness dating brand, FITFCK, recently announced the launch of their management company "FITFCK MGMT". The company, which recently announced the launch of its £5m A Round investment raise is looking to expand on their brand growth by offering content creators of all niches and brands a full 360 lifestyle management service.
Rebranded in March 2022, the recently featured BBC News company has emerged as the leading brand for gym goers that are looking to make new connections – whether through IRL fitness dating events or online dating experiences. To accompany its strong digital product suite, FITFCK is now developing a series of consumer products to further enhance their brand power, with the most recent being a holistic management company for content creators and brands.
FITFCK Founder and UK Government Enterprise Advisor, Jamie says: "Having worked closely with content creators for the last eighteen months since our relaunch, this addition made nothing but complete sense to me. As a management service, you should be looking at improving all angles of your clients life – not just quick brand deals for a few quid. We are looking to offer a 360 lifestyle approach where we assist our clients with everything from their income, branding, business advisory, PR, legalities and more – all under the FITFCK brand umbrella."
To continue its ruthless chase of becoming the largest omni-channel community for dating, relationships, casual meets and friendships, FITFCK will be looking to embed the management service into members of their ever growing community which already includes a number of high profile content creators.
The first creator to be signed under the label is Santino Valentino, a fitness content creator boasting over 70,000 followers across platforms. Valentino states; "I have known Jamie for a few months now and have felt nothing but constant support from himself and the rest of the FITFCK team. Having seen where they have taken the brand in such a short space of time, I am hoping they can do the same for me. I am really looking forward to seeing where we can take this whilst learning under Jamie and Callum simultaneously"
FITFCK MGMT athlete manager Callum Roberts added: "At the core of every FITFCK movement is the care we have for our community. This ethos is something that we will be looking to reflect in the management company. Hyper-focused care for our clients where they know they feel valued and at ease with us. We are not looking to just improve our client's income, we are looking to improve their lifestyle"
If you are looking to work with FITFCK MGMT, you can contact the team at support@fitfck.co.uk for more information.