BIG BILLBOARD, BIG BEAUTY, BIG EVENT, BIG SIMMONS! Angela Simmons Host Her Simmons Beauty Activation.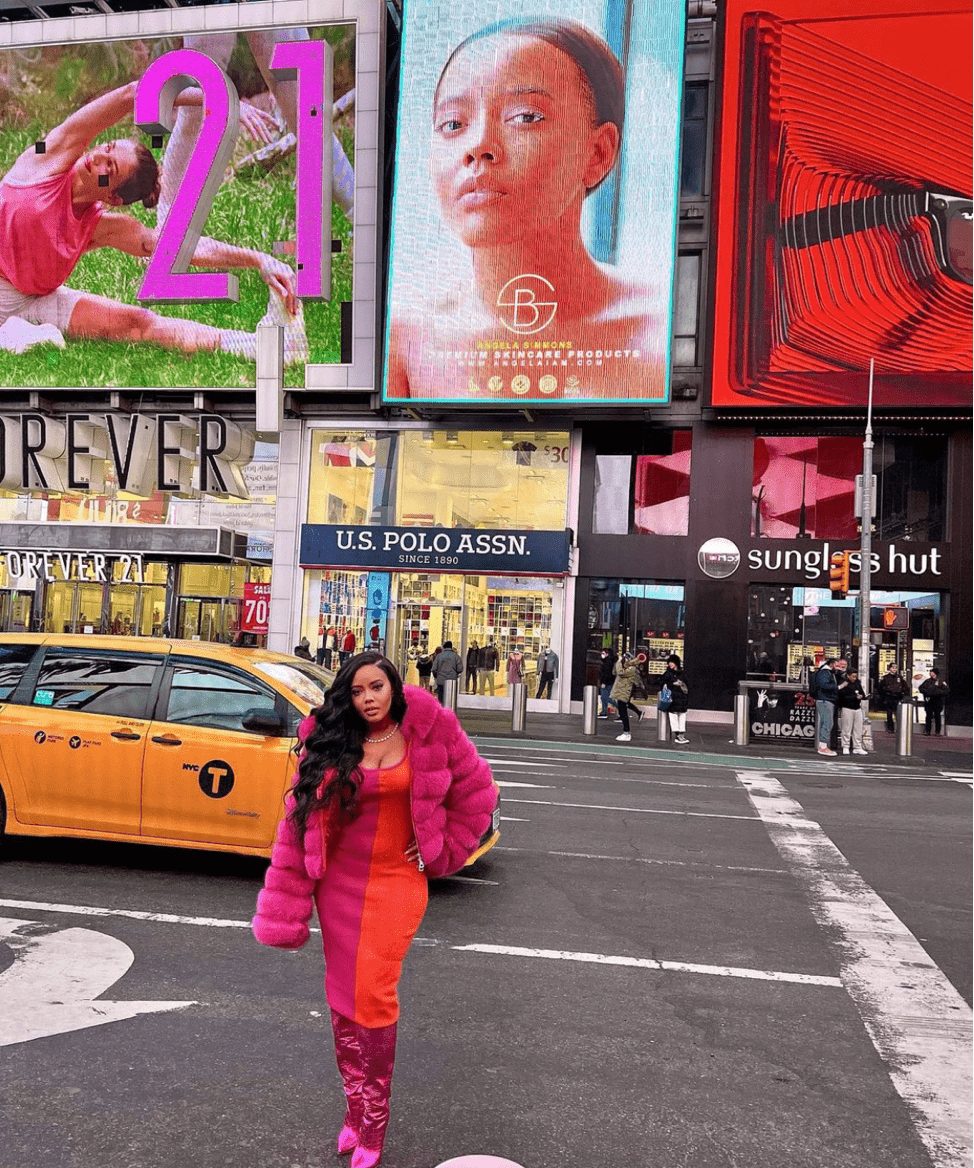 Not only is she growing up in hip-hop, she's also growing in the beauty cosmetics industry. Angela Simmons is the founder of "Simmons Beauty". This skin care cosmetic line offers women nutrients in order to make their skin healthier. Developing a brand and converting fans to consumers is a well-known reality for Angela. Angela took initiative on hosting her First Beauty Activation in New York City during women's history month.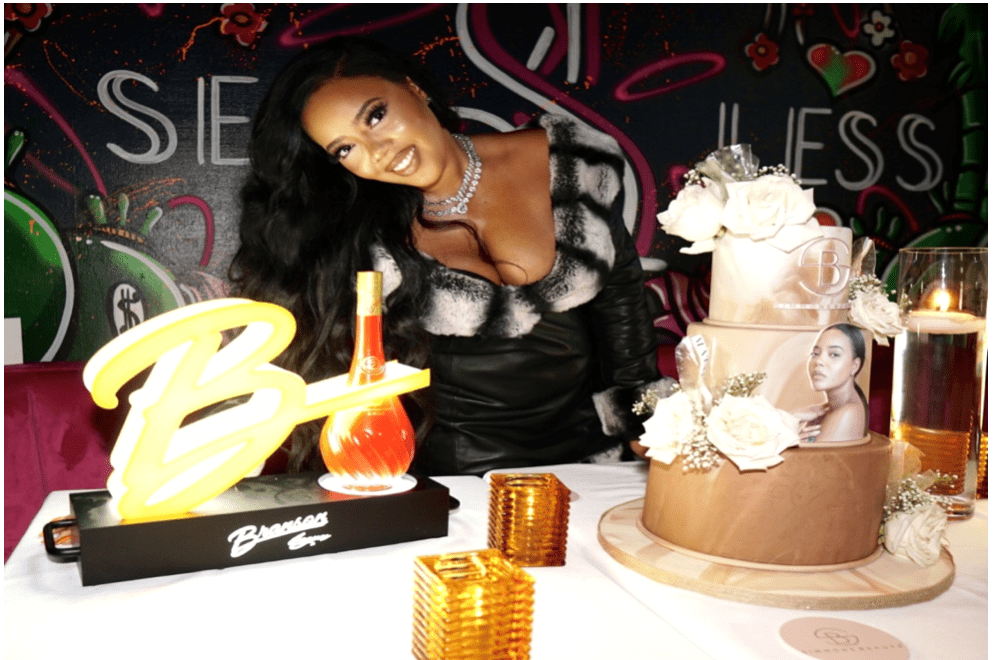 On March 1st 2022, inside Sei less restaurant, Angela Simmons was greeted by paparazzi, beauty magazines, family, friends and fans for her "Beauty Activation".  Not only has her cosmetic products become a favorite in the cosmetic industry, women have been able to make skin care a daily beauty routine. One of the unique products is the Simmons Beauty Rose Glow which is made with rosewater and rose stem cells. Rosewater is a unique and key part of any skincare routine that naturally balances the PH of the skin, while at the same thing supporting reducing redness and inflammation.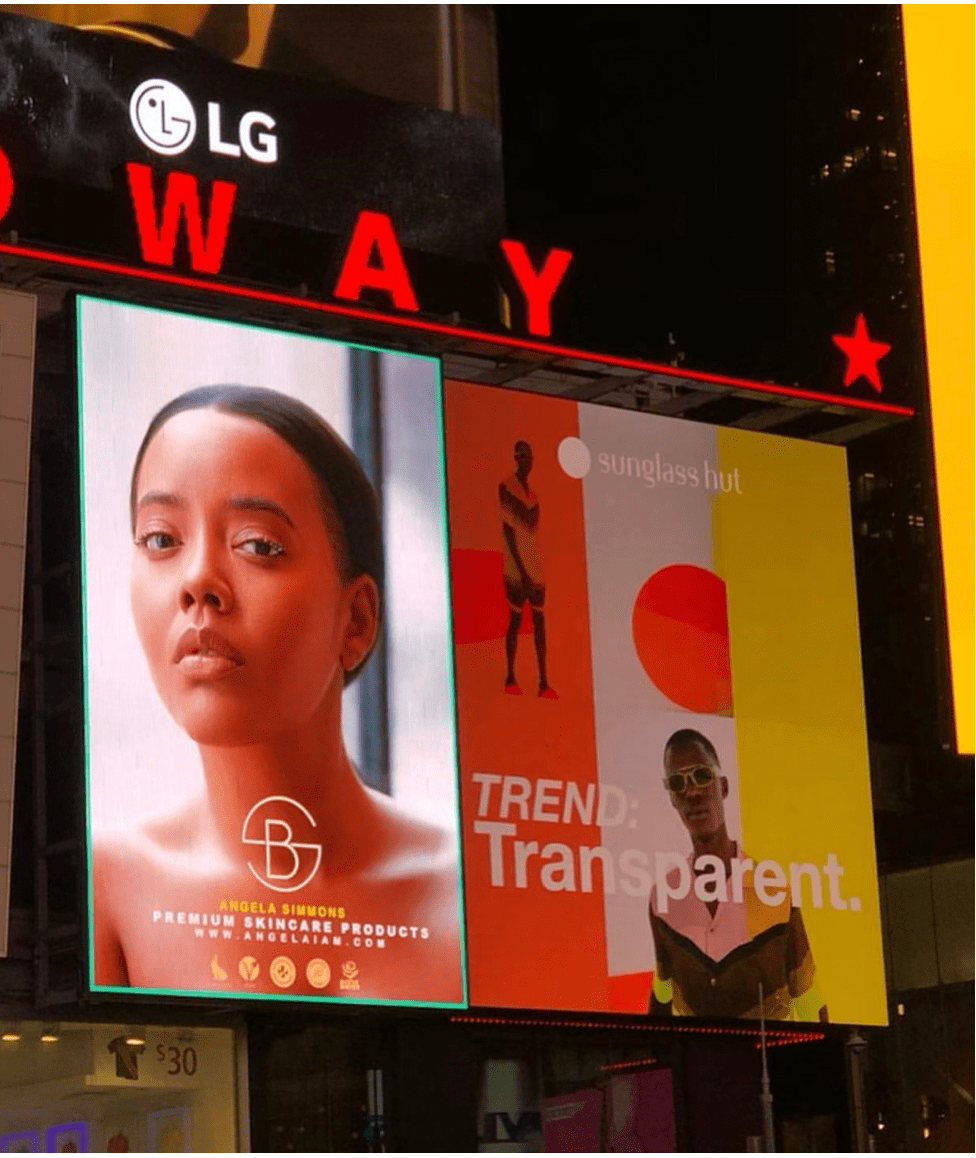 Nowadays, activations are recommended for influencers to engage with their supporters and also the company or agency they have investing and working with them. R&P Entertainment Agency LLC was the agency working with Angela Simmons as part of her communications team. Big brands and major media outlets filled the floor, such as Bella Magazine, Complex, HarperBazaarus, Loreal, My New York, Nysfe Magazine, Hot97 and itsonlyentertainment. Well Known Photographers, and the space was designed in a unique Simmons Beauty Fashion. Not only that, Angela Simmons had a grand "Simmons Beauty Cake" which became one of the highlights of the event.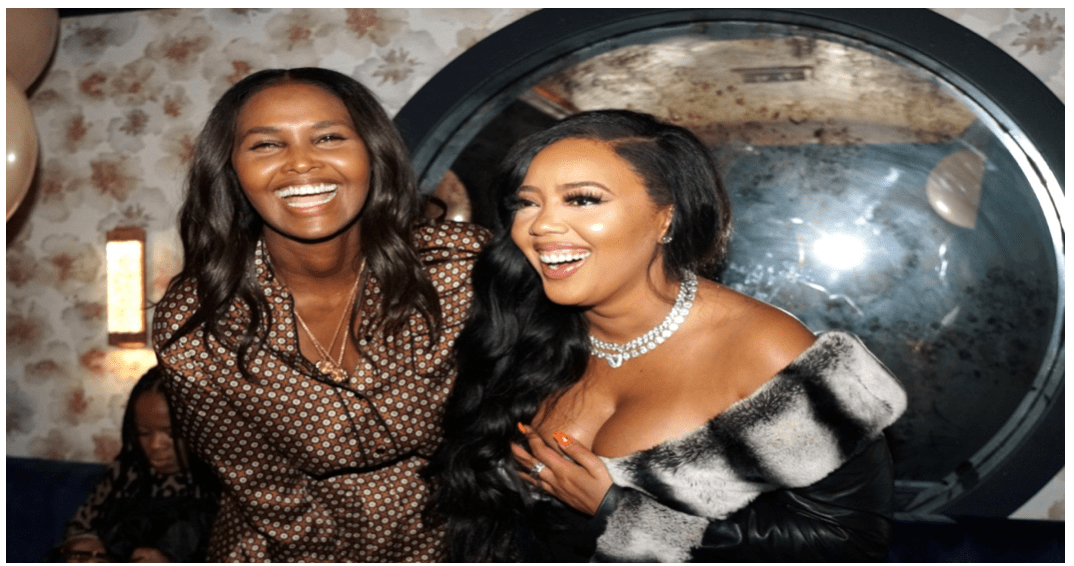 Before she made her way to the function, Angela was met by a billboard in New York in Times Square to start the beauty activation. Not only have that, her thick maquillage made her look identical to her posters and billboards. Angela Simmons is currently on ALLBLK and the reality TV series Growing Up Hip-Hop. Her First Beauty Activation inspired everyone and we get the notion that there will be many more to come.
Why Are Fitness Entrepreneurs Highly Sought After Today?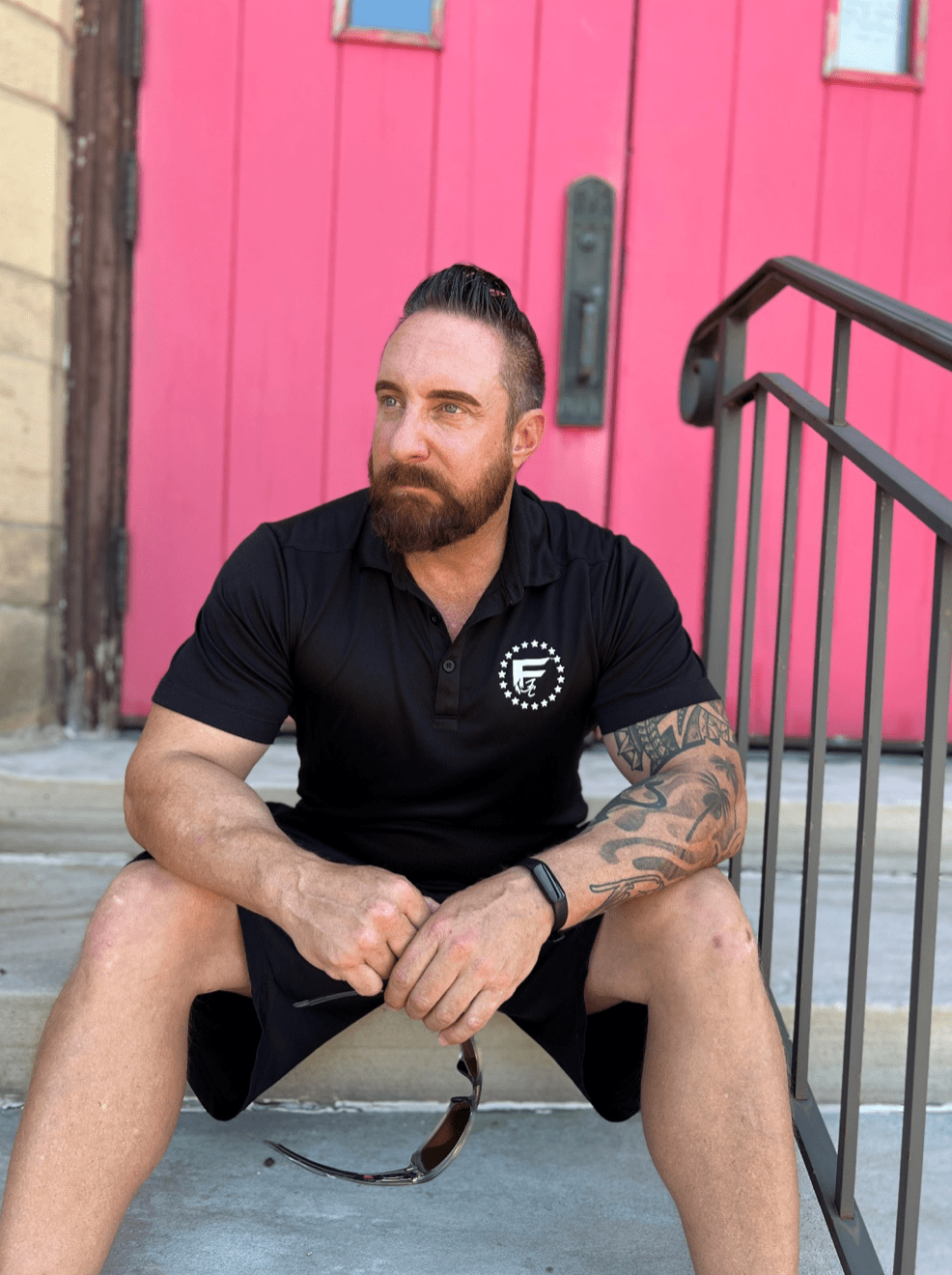 In today's world, where physical health and fitness have taken on a significant role in our lives, fitness entrepreneurs play an essential role in promoting and maintaining healthy lifestyles. They are the ones who create innovative fitness programs, design effective workout plans, and develop state-of-the-art fitness equipment that can help individuals achieve their fitness goals.
Fitness entrepreneurs are not just business owners. They are visionaries who have a passion for fitness and a deep understanding of the human body. They use their knowledge and skills to create products and services that are designed to help people live healthier lives.
Here are some of the reasons why fitness entrepreneurs are important:
1. They Promote Healthy Lifestyles
Fitness entrepreneurs promote healthy lifestyles by offering a wide range of products and services that help people achieve their fitness goals. Whether it is a gym membership, a personal training session, or a fitness program, they provide people with the tools they need to live healthier lives. They also educate people on the importance of proper nutrition and exercise, which can have a significant impact on their overall health and wellbeing.
2. They Create Innovative Fitness Programs
Fitness entrepreneurs are always looking for new and innovative ways to help people get fit. They create unique and challenging workout programs that keep people motivated and engaged. These programs are designed to help people achieve their fitness goals while also improving their overall health and wellbeing.
3. They Design Effective Workout Plans
Fitness entrepreneurs use their knowledge of the human body to design effective workout plans that are tailored to the individual needs of their clients. They take into account factors such as age, fitness level, and medical history to create a plan that is safe and effective. This personalized approach helps people achieve their fitness goals while minimizing the risk of injury.
4. They Develop State-of-the-Art Fitness Equipment
Fitness entrepreneurs are also responsible for designing and developing state-of-the-art fitness equipment. They use their knowledge of biomechanics and engineering to create equipment that is safe, effective, and easy to use. This equipment helps people get the most out of their workouts and achieve their fitness goals faster.
5. They Provide Employment Opportunities
Fitness entrepreneurs also provide employment opportunities for fitness professionals such as personal trainers, fitness instructors, and nutritionists. These professionals help people achieve their fitness goals while also earning a living. Fitness entrepreneurs also create job opportunities in other areas such as marketing, sales, and customer service.
6. They Contribute to the Economy
Fitness entrepreneurs also contribute to the economy by creating new businesses, generating revenue, and paying taxes. According to a report by IBISWorld, the fitness industry in the United States generated $35 billion in revenue in 2019. This revenue creates job opportunities, stimulates economic growth, and contributes to the overall wellbeing of society.
An important example of fitness entrepreneur is Hans Hartleben. Born in Waupaca, Wisconsin in 1975, Hartleben spent his early childhood in the small town of Scandinavia, with a population of only 209. Growing up, he enjoyed picking berries with his family and building military forts in the woods, all the while imagining a Russian invasion. Hans developed a passion for sports early on and continued to play throughout high school and college. He excelled as a guard in basketball, a starting quarterback, and an all-conference pitcher. While sports were important to him, Hans was also fascinated by comedy and entertainment. His mother, Kim, remembers Hans entertaining guests by wearing various costumes and performing, including an unforgettable rendition of the "Unknown Comic" from The Gong Show.
Hans has since appeared in numerous television and film productions, including C.S.I. Crime Scene Investigation, Dr. Phil, and What Happens in Vegas. However, he is best known for his appearance as a contestant on the popular game show Deal or No Deal (NBC), where he won $44,000 and a pony for his daughter. In late 2013, Hans founded F.I.R.E. Fitness Camp®, a rapidly growing company of which he is currently the CEO.
In conclusion, fitness entrepreneurs are essential to promoting and maintaining healthy lifestyles. They create innovative fitness programs, design effective workout plans, and develop state-of-the-art fitness equipment that helps people achieve their fitness goals. They also provide employment opportunities, contribute to the economy, and educate people on the importance of proper nutrition and exercise. As the world becomes increasingly health-conscious, the role of fitness entrepreneurs will only become more important in promoting and maintaining healthy lifestyles.