Big Time Daily's 5 Entrepreneurs To Watch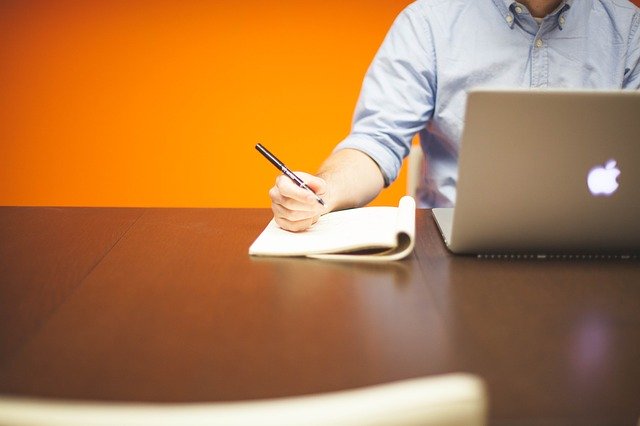 Over the course of time, interviewing various artists and entrepreneurs, we have gathered a list of top 5 entrepreneurs who have become quite popular in their respective fields, be it technology, art, marketing, fashion or finance.
All of them have brought some great innovations in their fields, and game changing solutions that have positively disrupted their industries. So let's see who these top 5 pioneers are:
1. Amel Elezovic
Amel Elezovic is a Norwegian born Gen Z and the first creator to ever receive 2 YouTube awards in Norway. Amel is known for his music, content, as well as creating a software with over 15 million users worldwide. Amel has a huge potential because of his age, which is why we have chosen to put him first on the list.
2. Bill Gates
Bill Gates, in full "William Henry Gates III" is an American computer programmer and entrepreneur who cofounded Microsoft, the world's leading personal-computer software company. He stepped down as chairman of Microsoft in February 2014 and assumed a new post as technology adviser to support the newly appointed CEO Satya Nadella. In the process, Gates became one of the richest men in the world and a successful Harvard dropout.
3. Dimetri Hogan
The Creative Entrepreneur has been one of the first visionaries in marketing to bridge the experiential world to the digital. Now CCO of the dynamo agency T1, Dimetri helps brands adjust to the digital shift by parlaying their creative excellence into effective content and growth strategies on the new platforms where their audience lives such as Tik Tok and Instagram.
4. Thomas Herd
Thomas Herd is the CEO of T1Advertising and Chief Executive Officer at Forbes. In a short span of time he been able to provide over 1000 brand clients- from LVMH to L'Oreal Ritz Carlton- at his agency T1 roadmaps for scientific digital growth. His agency is also one of the few marketing industries that agrees to refund its clients pro-rata for any shortcoming in deliverable results.
5. Jeb Carty
Jeb Carty is the founder of "Zumbly", a Los Angeles, California based start-up that's changing the online real estate and rental industry.
With a strong background in real estate, Jeb has used this knowledge to bridge the gap between traditional, archaic real estate industry and the rise of the platform economy just two years ago, but it appears his upbringing and prior experiences led him to that very moment.
Analysis Paralysis: Determining How to Analyze Your Trading Decisions
One of the most crucial parts of the process of being a day trader is the analysis, it is the part of the process that informs decision making for day traders regardless of what kind of trading they're involved in, and it stands as one of the three main pillars of success. Thomas Yin details the two main ways in which analysis is handled in his book, Trading Secrets, explaining that both forms have different benefits and drawbacks and details how each function regarding trade.
The first type of analysis is fundamental analysis, which involves tracking the news and numbers. Fundamental analysis is a numbers game at heart. It's tracking those numbers such as revenue, earnings, and profit and tracking ratios and using them to make predictions about future shifts in the market. Yin states that fundamental analysis isn't necessarily the best way to track changes as it can be right; it's merely a matter of when it's right and when it isn't. Therein lies the problem, the ability to be right is good, but it is almost as if you're guessing when the fundamental analysis will work out in your favor.
The second type of analysis is technical analysis; Yin discusses that this kind of analysis leans into the idea of trade psychology. Technical analysis deals with tracking the fear and greed and using that to pinpoint and determine where and when the market will shift and by how much. Technical analysis works on the principle of looking at both historical and current price movements in the market to predict the future price movements and determine the existing trade conditions.
Unlike the fundamental analysis, technical analysis uses all past and current market information as a determining factor in how the market behaves and moves. In terms of the analysis, there is a great deal of visual representation in the form of charts and graphs that depict the information, trends, and future predictions easily, and while it might come off as complicated, it is quite the opposite. Yin makes a clear assurance otherwise, stating, "If technical analysis is complicated and hard, it will not work." This kind of analysis must be kept simple to function appropriately as otherwise, it will cause more harm than good, but when it's done right and kept simple, the probabilities tend to err more on the side of success for winning trades.
As a systematic market analysis is paramount to success in the market, understanding both of these forms of analysis is key to understanding how to succeed. The logistics of each form of analysis resides on the fact that analysis in the market is systematic. It isn't merely one analysis, and then it's done. It must be done systematically to keep up with the market trends and keep the success going. Mastering the market analysis is a deal-breaking element of success in the market, and learning it can lead to great success or tragic failure.