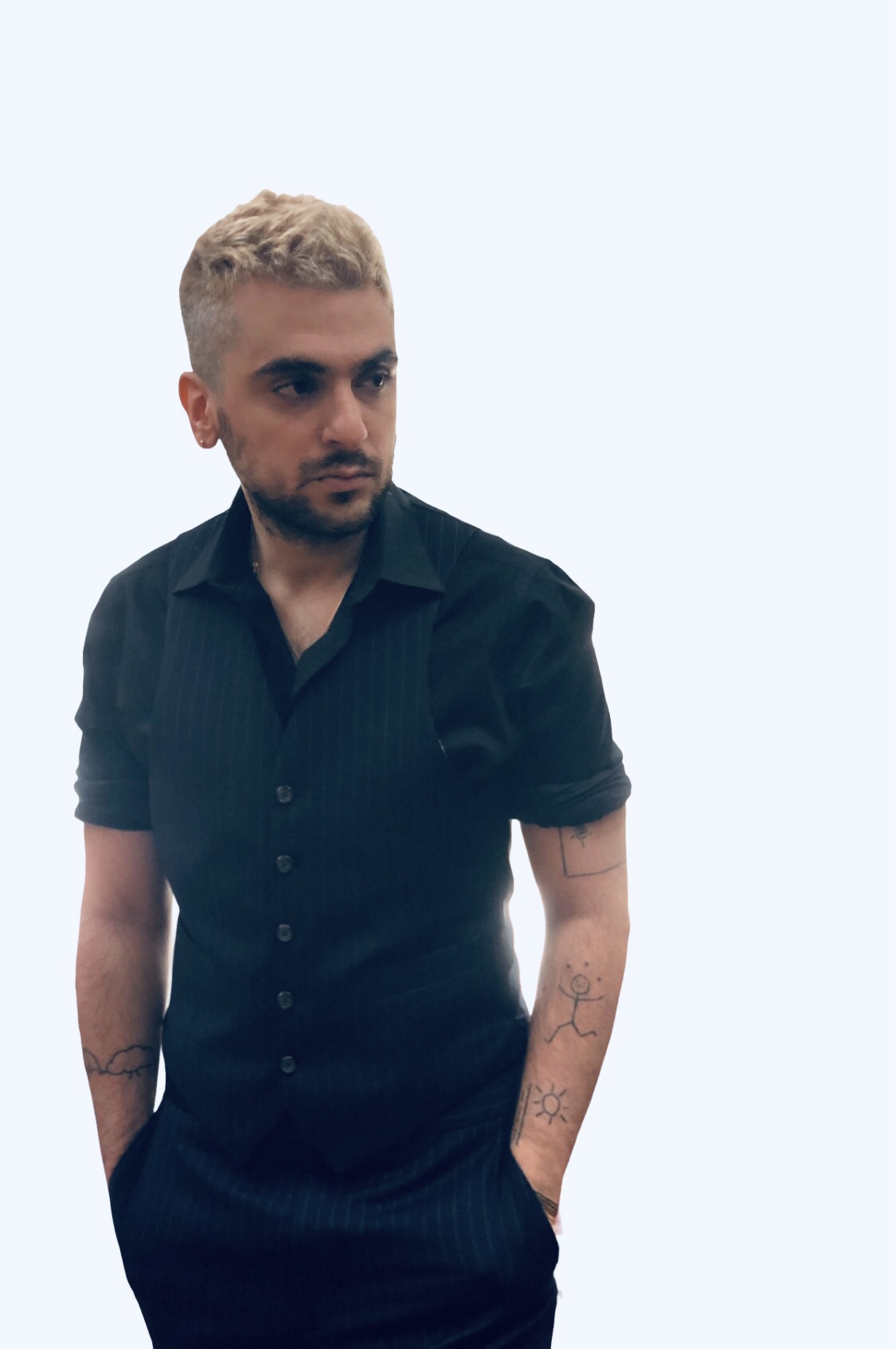 Behzad Khakbaz, best known by his stage name Bigzzad, is an Iranian singer, songwriter producer and actor. He founded the band "Underground Dream" for which he was the main vocalist and composer [1]. The band was formed in 2011 in Tehran. Apart from releasing two full length albums and several singles, Behzad has also been featured as the lead actor in a documentary called "The Ultimate Choice", which focused on the hardships Iranian's have to face as musicians. He came to acclaim when he started working on "Beyond the Bombs" for which he won the award of "Artistic Spirit Award". He recently put his efforts in the project "Bigzzad: Report of a Nightmare"
He was born to Iranian parents on April 22, 1983, in Tehran. He moved to the United States in his early twenties, where he lived with his family of three. He studied Information Technology from the university in Tehran. Born and raised in a conservative country and choosing a profession contrary to the mindset of the people living around is one of the challenging things in life. Yet the Iranian singer, songwriter, and actor, Behzad Khakbaz chose this daring journey to pursue his dreams.
Bigzzad was passionate about music since childhood. This was the reason he left his degree in information technology and formed a heavy metal band. The band was formed in 2011 in Tehran. It was named "Underground Dream", which consisted of Behzad himself as a composer and lead singer [1]. Shortly after moving to Los Angeles he formally perused his music career. A musician must not only be a good vocalist, but also be good at playing instruments, and following this strategy, he learned to play bass guitar, drum, and keyboard. He also knows how to play Sitar and Tanbur, traditional Irani instruments. The instrumentals of the band and the aggressive skill as a musician made them a distinctive among one of the heavy metal bands of Tehran. They had to go through a lot of struggle and challenges due to the ban on heavy and western music in Iran.
In the early days when Bigzzad moved to Los Angeles, he faced many hardships. This was because everything was new to him, new country, new people and only one dream. He then had the opportunity to learn music under the supervision of many renowned composers and directors. Many of his devoted friends encouraged him to be persistent on his struggle for music, and he believed that in any journey one must be accompanied by some faithful people, because they always push you to accomplished your goals.
Following the Iranian revolution in 1979, the ban culture on western music is common in the Islamic Republic of Iran. The State not only restricts the musician to undergo censorship but also bans the music if they consider it against the cultural values. The Iranian rock singer and the founder of the band "Underground Dreams", Bigzzad defied this ban culture in 2011 after the release of his first album, and that move ultimately brought him to Los Angeles. Their first album, "Maximum Gain" was released in the same year (2011), in Iran through Blue Pie Records, despite the restriction of states on this music genre. A new CD was also recorded in 2013 in Hollywood, CA.
Bigzzad is one of the three Iranian musicians who left their country after their first music album had controversially been banned by the government in 2011. Speaking about the hardships in his early days of singing career, his first release became controversial in his home country. Bigzzad has always termed the ban and censored culture in Iran as an unjust move for the creativity of musicians. In 2017, Bigzzad was awarded the Artistic Spirit Awards for "Beyond the Bomb", a documentary film directed by Robert Kraetsch and produced by Michel Grey.
"Beyond the Bomb "was a documentary on Bigzzad which was filmed to showcase the struggles of Irani musicians, how they risked their lives going beyond the cultural values to pursue freedom. Therefore, he believed that if one dares to follow the passion, then no one can stop you pursuing your dreams. Until now he has released two albums, and singles, and is also featured in a documentary film, yet he believes, he must work harder to prosper more in his music career ahead. Behzad poured all of his energy into his new project BIGZZAD.  With crushing guitars and impassioned vocals BIGZZAD pulls off the rare magic trick of creating incredibly heavy music that retains its mainstream appeal.  BIGZZAD's new album 'Report Of A Nightmare' is the culmination of his incredible journey around the world and marks the beginning of a new era for this unstoppable young artist.
The musician is an optimist he believes both in his music career and in his home country, where metal musicians are not allowed. His journey from Iran to Los Angeles was fascinating for him, he finds his self-feeling stuck in Los Angeles on a roller coaster between freedom and fear that leads to gut-wrenching lyrical journeys, emotional peaks, and valleys and ultimately a choice for their dream. at the same time, it was an addition of a new challenge in his life as he had chosen a career against the norms of society in his own country. Initially, it was challenging for him, yet he bore the hardships of his music career. An Italian proverb says, "Starting is always difficult, but every desire is attainable."
The fundamental features of community festivals' social implications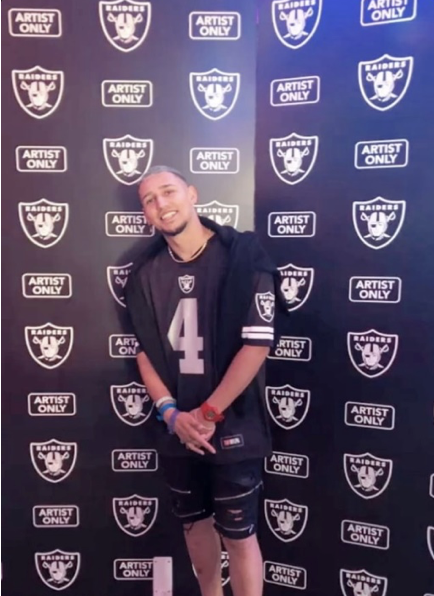 Music's power is an extraordinarily vital and unique instrument that improves the human experience. When combined with a social gathering of individuals from all walks of life who have come to appreciate this art, it creates a force unlike any other. Music allows people to imagine their lives and evoke powerful memories. Music is integral to cultural gatherings, festivals, and belief systems. Sound and rhythm patterns provide a unique insight into an individual's thoughts on current culture, subcultures, and societal concerns. Community festivals allow people of a community to engage in socialization, entertainment, and the formation of social networks, all of which can contribute to the promotion of community cohesiveness and the development of social capital within a community. 
In addition to bringing people of all colors, races, and ethnicities together, these festivals also play a pivotal role in promoting upcoming artists in the music industry. Festivals have long been one of the most prolific venues for promoting new music and exposing listeners to contemporary artists. The absence of festivals and venues has significantly hampered fresh content and talent exposure. Music is vital during festivals because it creates an instant link among those who attend. Festival music speaks to our human yearning to connect, and music is a means of self-expression that transcends all language borders. Picking up performances at smaller or local music festivals is a terrific method for new performers to get into the live music scene. 
Cultura Fest Las Vegas is organized by Alexis Lopez, CEO of artist-only entertainment in Las Vegas. The first large Latino Music Festival in the heart of Las Vegas, bringing together some of the top Latin artists from across the world to play on one stage, which includes some of the most prominent Latino Artists performing various types of music genres such as Regional Mexicana, Banda, Mariachi, and Reggaeton to create a first-time Latino music festival in the heart of Las Vegas. By reshaping live entertainment into an economic engine for growth and commerce and challenging humanity to live by its highest ideals, festivals have revolutionized the live music industry and become a crucial source of income for the music business. They also celebrate both the power of the individual and the collective masses. 
The upcoming festival to send shockwaves
The festival is scheduled to take place in 2023. With over 20 artists and ten of the biggest Latin DJs and music producers on the stage, bringing Latin Culture together, various Latin food from different cultures, games, contests, and giveaways for all guests to eat and dance the night away.
Cultura Fest will feature Latin music genres such as Reggaeton, Dembow, Mariachi, Corridos, and Banda Regional Mexicana.
Becky G, Dalex, Jowell & Randy, Blessed, Ryan Castro, Luis R Conriquez, Fuerza Reguida, Enigma Norteno, Junior H, Rickstarr, Mr. Fernandez, Christian Nava, Eslabón Armado, Eladio Carrión, Lunay, Sech, Lyanno, Mora, and many more will be confirmed as headliners in 2023.
Through his music promotion venture, Alexis intends to introduce Cultura Fest to other big cities such as Los Angeles, Texas, Chicago, and Miami. 
Introducing new artists to the audience
Alexis works as an A/R in the Latino business with numerous artists and frequently forges new ties amongst artists of various genres. Introducing numerous artists merging both cultures to be able to develop the new sounds of Latin Music, such as Grupo Firme from the Mexican Group and Jay Wheeler from reggaetón.
 About Alexis Lopez
 After suffering three ACL knee injuries, Alexis Lopez decided to hang up his boots and see what the future held for him. Alexis transitioned into music management, working with artists and DJs, and has worked for famous names in the music industry, such as Christian Nava, Rickstarr Baby, and Payso. Lopez has succeeded in every element of his life, and the new chapter of his life was no exception. Alexis Lopez knocked on many doors in his early days and was successful throughout his life. He has completed several missions. Lopez is now taking multiple Artists to South America, Central America, and Canada, such as Grupo Firme, Dos Carnales, Wisin & Yandel, Steve Aoki, Jay Wheeler, Oscar Maydon, Becky G, Luis R Conriquez, and many more Latino artists.