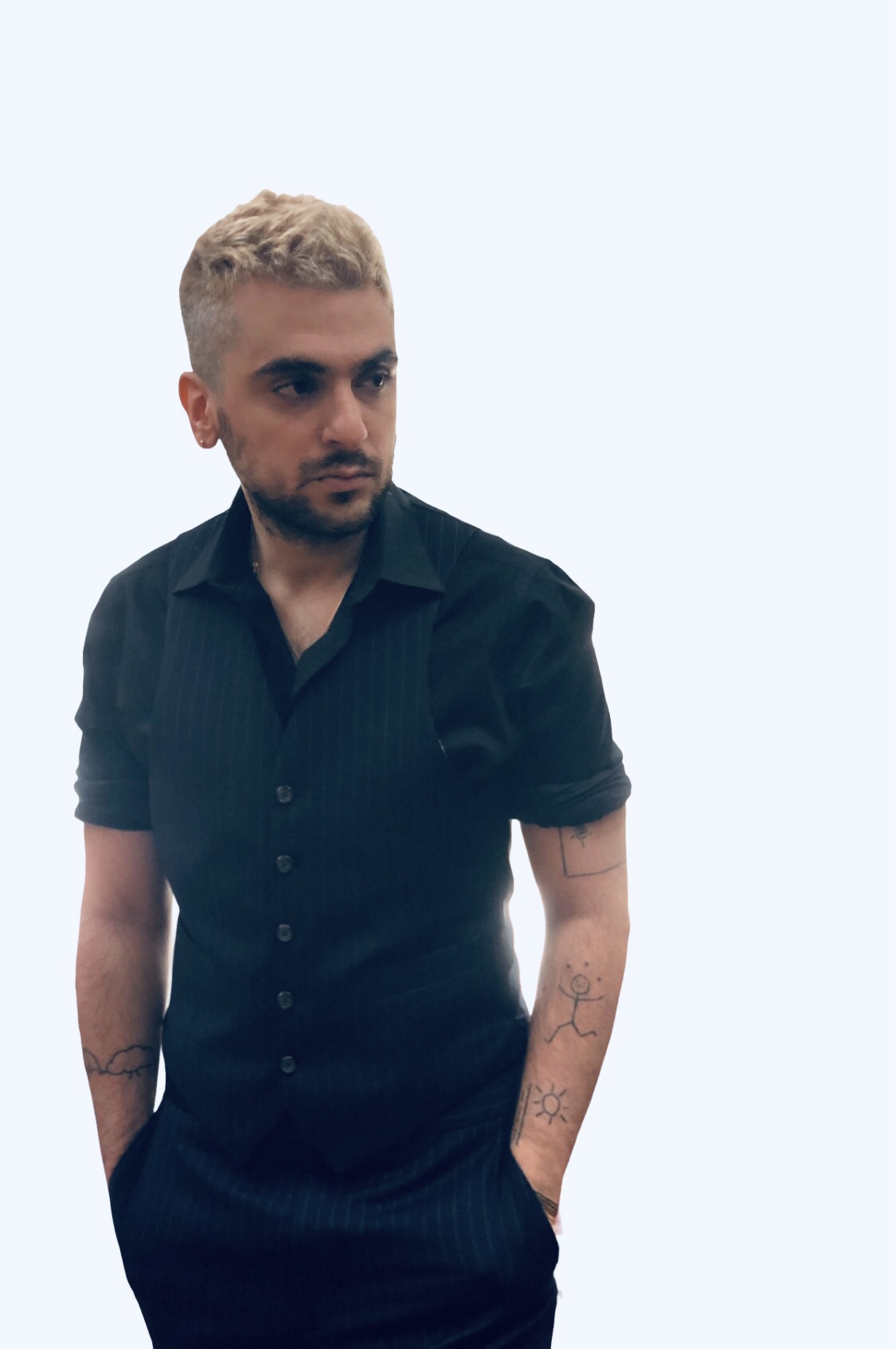 Behzad Khakbaz, best known by his stage name Bigzzad, is an Iranian singer, songwriter producer and actor. He founded the band "Underground Dream" for which he was the main vocalist and composer [1]. The band was formed in 2011 in Tehran. Apart from releasing two full length albums and several singles, Behzad has also been featured as the lead actor in a documentary called "The Ultimate Choice", which focused on the hardships Iranian's have to face as musicians. He came to acclaim when he started working on "Beyond the Bombs" for which he won the award of "Artistic Spirit Award". He recently put his efforts in the project "Bigzzad: Report of a Nightmare"
He was born to Iranian parents on April 22, 1983, in Tehran. He moved to the United States in his early twenties, where he lived with his family of three. He studied Information Technology from the university in Tehran. Born and raised in a conservative country and choosing a profession contrary to the mindset of the people living around is one of the challenging things in life. Yet the Iranian singer, songwriter, and actor, Behzad Khakbaz chose this daring journey to pursue his dreams.
Bigzzad was passionate about music since childhood. This was the reason he left his degree in information technology and formed a heavy metal band. The band was formed in 2011 in Tehran. It was named "Underground Dream", which consisted of Behzad himself as a composer and lead singer [1]. Shortly after moving to Los Angeles he formally perused his music career. A musician must not only be a good vocalist, but also be good at playing instruments, and following this strategy, he learned to play bass guitar, drum, and keyboard. He also knows how to play Sitar and Tanbur, traditional Irani instruments. The instrumentals of the band and the aggressive skill as a musician made them a distinctive among one of the heavy metal bands of Tehran. They had to go through a lot of struggle and challenges due to the ban on heavy and western music in Iran.
In the early days when Bigzzad moved to Los Angeles, he faced many hardships. This was because everything was new to him, new country, new people and only one dream. He then had the opportunity to learn music under the supervision of many renowned composers and directors. Many of his devoted friends encouraged him to be persistent on his struggle for music, and he believed that in any journey one must be accompanied by some faithful people, because they always push you to accomplished your goals.
Following the Iranian revolution in 1979, the ban culture on western music is common in the Islamic Republic of Iran. The State not only restricts the musician to undergo censorship but also bans the music if they consider it against the cultural values. The Iranian rock singer and the founder of the band "Underground Dreams", Bigzzad defied this ban culture in 2011 after the release of his first album, and that move ultimately brought him to Los Angeles. Their first album, "Maximum Gain" was released in the same year (2011), in Iran through Blue Pie Records, despite the restriction of states on this music genre. A new CD was also recorded in 2013 in Hollywood, CA.
Bigzzad is one of the three Iranian musicians who left their country after their first music album had controversially been banned by the government in 2011. Speaking about the hardships in his early days of singing career, his first release became controversial in his home country. Bigzzad has always termed the ban and censored culture in Iran as an unjust move for the creativity of musicians. In 2017, Bigzzad was awarded the Artistic Spirit Awards for "Beyond the Bomb", a documentary film directed by Robert Kraetsch and produced by Michel Grey.
"Beyond the Bomb "was a documentary on Bigzzad which was filmed to showcase the struggles of Irani musicians, how they risked their lives going beyond the cultural values to pursue freedom. Therefore, he believed that if one dares to follow the passion, then no one can stop you pursuing your dreams. Until now he has released two albums, and singles, and is also featured in a documentary film, yet he believes, he must work harder to prosper more in his music career ahead. Behzad poured all of his energy into his new project BIGZZAD.  With crushing guitars and impassioned vocals BIGZZAD pulls off the rare magic trick of creating incredibly heavy music that retains its mainstream appeal.  BIGZZAD's new album 'Report Of A Nightmare' is the culmination of his incredible journey around the world and marks the beginning of a new era for this unstoppable young artist.
The musician is an optimist he believes both in his music career and in his home country, where metal musicians are not allowed. His journey from Iran to Los Angeles was fascinating for him, he finds his self-feeling stuck in Los Angeles on a roller coaster between freedom and fear that leads to gut-wrenching lyrical journeys, emotional peaks, and valleys and ultimately a choice for their dream. at the same time, it was an addition of a new challenge in his life as he had chosen a career against the norms of society in his own country. Initially, it was challenging for him, yet he bore the hardships of his music career. An Italian proverb says, "Starting is always difficult, but every desire is attainable."
Crafting Excellence: Vidyut Xavier's Journey from Assistant Choreographer to Dynamic Actor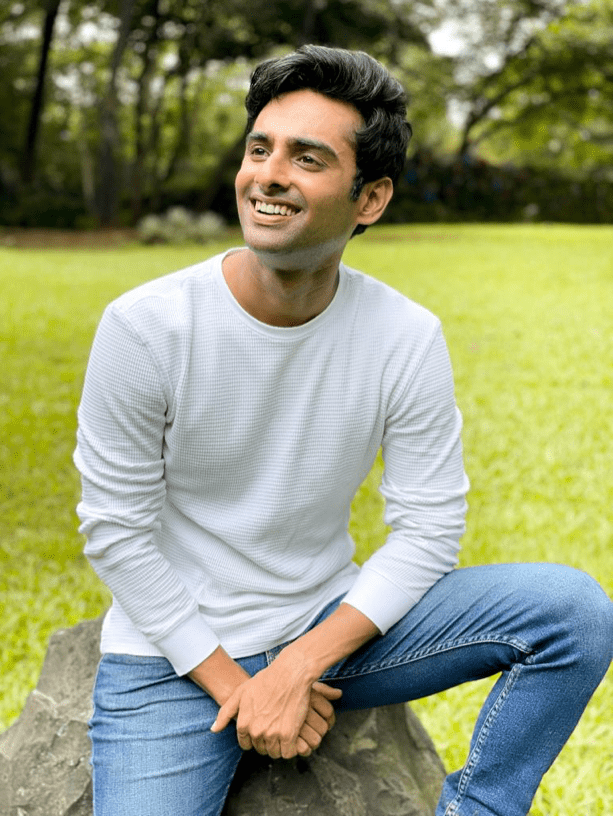 A fresh new face has arisen in Hindi cinema, where extravagant performances frequently take center stage, mesmerizing viewers with his genuineness and adaptability. The definition of brilliance in the acting industry has been redefined by rising star Vidyut Xavier, who has had a remarkable career. From his humble beginnings as a choreographer's assistant to his acting work, Xavier's journey is inspiring.
The journey of Xavier began at the center of the Hindi film industry. He was already a part of the film industry because he was the son of renowned cameraman Thomas A. Xavier and had a mother named Swati Xavier, a well-known costume designer. He strongly connected to the filmmaking tradition, which fueled his desire to leave a lasting impression.
His ascent began with a role many wouldn't consider glamorous: background dancer and assistant choreographer. Under the guidance of Rekha Prakash, Xavier has learned the art of movement and rhythm, setting the stage for his future success as an actor. This early exposure to performance nuances laid a strong foundation for the authenticity that would later become his hallmark.
His commitment to constant growth was a defining characteristic of Xavier's development. He pursued a mass media degree to add intellectual rigor to his creative endeavors. His combination of intellect and creativity gave him a distinctive viewpoint that he would later apply to his acting roles.
Xavier's entry into the television industry was made possible by the show "Dhadkan Zindaggi Kii." He received praise for his natural acting technique in a field that is sometimes noted for its theatricality because his portrayal of Dr. Abhay Sathe struck a deep chord with the audience. The program allowed Xavier to emerge as an aspiring actor by displaying his aptitude for giving characters nuance and authenticity.
Xavier served as an assistant director in "Dabbang," a seamless transition from television to movies from which he learned different aspects of what goes behind the screen. His ability to approach his profession in various ways demonstrated his commitment to participating in all facets of his endeavors.
With parts in shows like "Mahabharat" (TV) and "Pavitra Bhagya," where he continually demonstrated his range as an actor, Xavier's career continued to flourish. Notably, his music video "Jeene De" gave his artistic resume a new depth and demonstrated his adaptability outside the boundaries of conventional acting.
Vidyut Xavier stands out as a welcome example of an emerging talent who can change the way in a field dominated by well-known actors. His transformation from a dynamic performer to a choreographer's assistant inspires struggling or upcoming artists by highlighting the value of sincerity, hard effort, and humility. He solidifies his reputation as a young actor who is skilled in acting, dancing, and performing his own stunts and brings a genuine charm to every job.
Xavier's journey has begun, and he is gradually rising towards being extremely successful. He carries all the skills and talents it takes to be a star. He is ready to leave a lasting legacy based on excellence, authenticity, and the unrelenting pursuit of his dreams, thanks to his perseverance, passion, and dedication to his trade.